Expectations are at an all-time low heading into the 2018-19 season for the Montreal Canadiens. Hockey experts are predicting the Habs will be on the outside of the playoff picture this season, which has prompted Habs fans to concentrate on individual player results rather than team success.
Having said that, here are three players primed for a bounce-back 2018-19 season.
Artturi Lehkonen
After a successful rookie season in which Lehkonen scored 18 goals in 73 games, the expectations surrounding the young forward were higher entering the 2017-18 season. The belief among many analysts and the fan base was that given the opportunity to play consistently within the top six, Lehkonen would be able to score 20 goals easily.
Nothing went right for Lekhonen last season. He struggled to regain his scoring touch early on, recording two goals in the first 12 games of the season — both goals came in an 8-3 blowout victory versus Ottawa. The injury bug was not kind to Lehkonen as well, missing 16 games with a dreaded lower-body injury that kept him out of the lineup until Christmas.
The struggles continued once he came back from injury. He would finish the season with 10 goals in his last 48 games, finishing with a total of 12 goals, 21 points in 66 games, falling well short of expectations.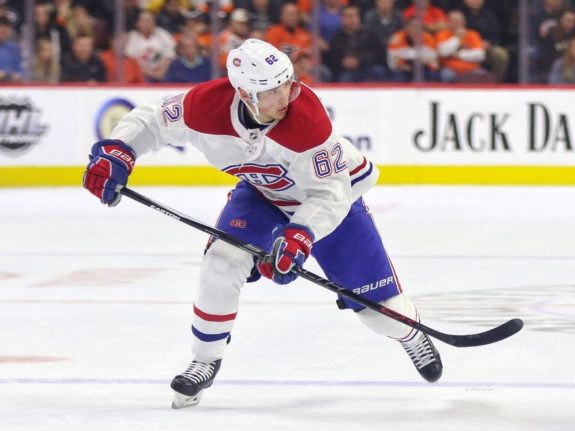 Entering this season, Lehkonen will have an opportunity to prove that he can be a 20-goal scorer in this league with the off-season departures of Max Pacioretty and Alex Galchenyuk. With head coach Claude Julien going with a more balanced approach when it comes to the forward group, this can benefit Lehkonen immensely, as there will be less pressure put on his shoulders to produce on a nightly basis. And, since they are rolling out four lines consistently, this will lead to favourable matchups throughout the course of a game.
Lehkonen has the abilities to be a goal scorer in the NHL. He has a deceptively strong wrist shot that can fool goaltenders from long range. He has a knack for recovering loose pucks in the corners and driving the front of the net. And, it seems like he's always in the right position, in the defensive zone to start the breakout, or in the offensive zone to keep the play alive and create scoring chances for himself and his linemates.
This is a critical season for Lehkonen, as he's entering the final year of his rookie contract. He has proven time after time that he can be a reliable forward in the defensive zone, cutting the passing lanes and being a useful penalty killer. Now he needs to show that he can produce offensively like many believe he can.
Let's hope that scoring in the first game of the season will give him the confidence needed to have a breakout season.
Carey Price
It was certainly a season to forget for Carey Price. He finished with the worst statistical season of his career, finishing the 2017-18 campaign with a 3.11 goals-against average and a .0900 save percentage — numbers that we're not accustomed to seeing from the Vezina-winning goalie.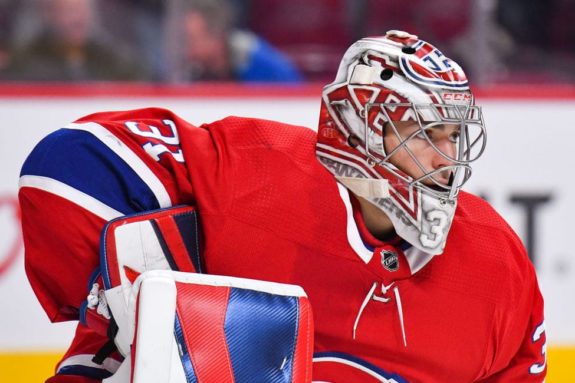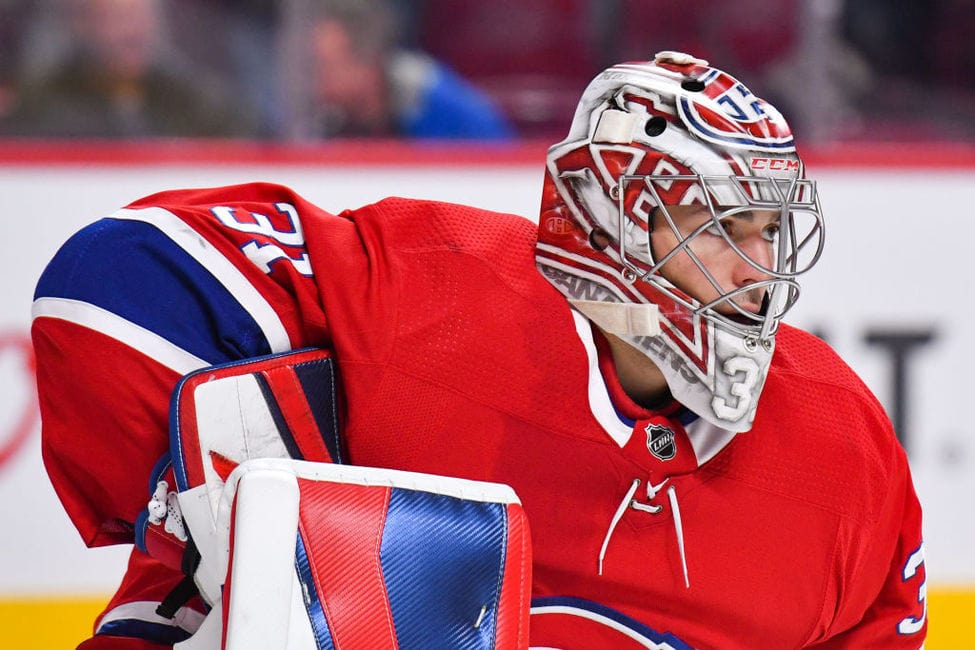 There were many question marks surrounding Price heading into the season. Many critics believe that with the defence in front of Price, not only will he struggle to find his game this season, but gone are the days of him being considered the best goalie in the league. General manager Marc Bergevin however, is confident that Price will be back to form this season, saying that everyone in front of him will play better to reverse last season's misfortunes.
Can Price bounce back from a terrible season? Can he be the goalie that everyone expects him to be for the next eight years? The answer to both of these questions is simple. Historically, Price has shown the ability to bounce back and prove his detractors wrong, and this situation is no different.
After Chris Kreider collided with Price back in Game One of the Eastern Conference Finals in 2014, many people started to question whether or not Price could return to form following his knee injury. Not only did Price bounce back from that injury, but he would also go on to have the best season of his career, winning the Vezina, Jennings, Lindsay, and Hart trophies.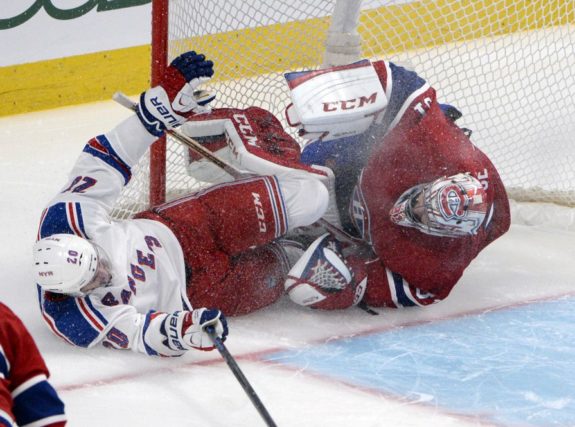 He proved himself once again after he missed all but 10 games back in 2015-16 due to an MCL sprain. Many people questioned whether or not Price can still be the best goaltender in the league being out practically the whole season. He came back for the following season winning the first 10 games and never looked back. Later that season, he was nominated for his second Vezina award.
It's safe to assume that Price will rebound from last season's performance. If he can stay healthy, which will always be a concern for him moving forward, it's hard not to believe that he has the abilities to remain in the conversation as one of the best goalies in the league.
Max Domi
Even though he wasn't a member of the Canadiens last season, Max Domi had a less than stellar season for the Arizona Coyotes. Since his rookie season, where he recorded 52 points in 81 games, Domi hasn't been able to replicate or better those numbers. He finished last season with 45 points in 82 games, but only nine were goals, and four of them were empty net goals.
This forced the Coyotes management to make a decision and move on, trading him to the Habs in the offseason for goal scorer Galchenyuk. On the surface, it's difficult to conceive that Domi would jump into the Habs lineup and replace Galchenyuk's goals totals, but he brings a different element that can help them moving forward.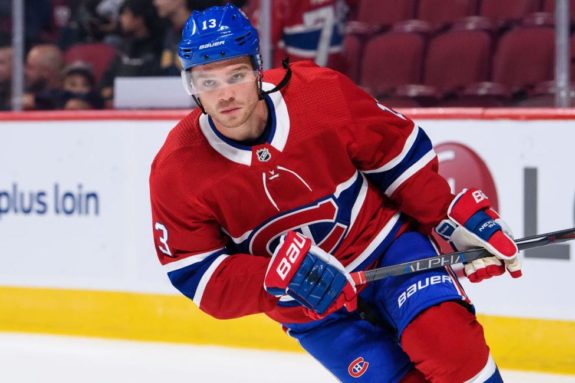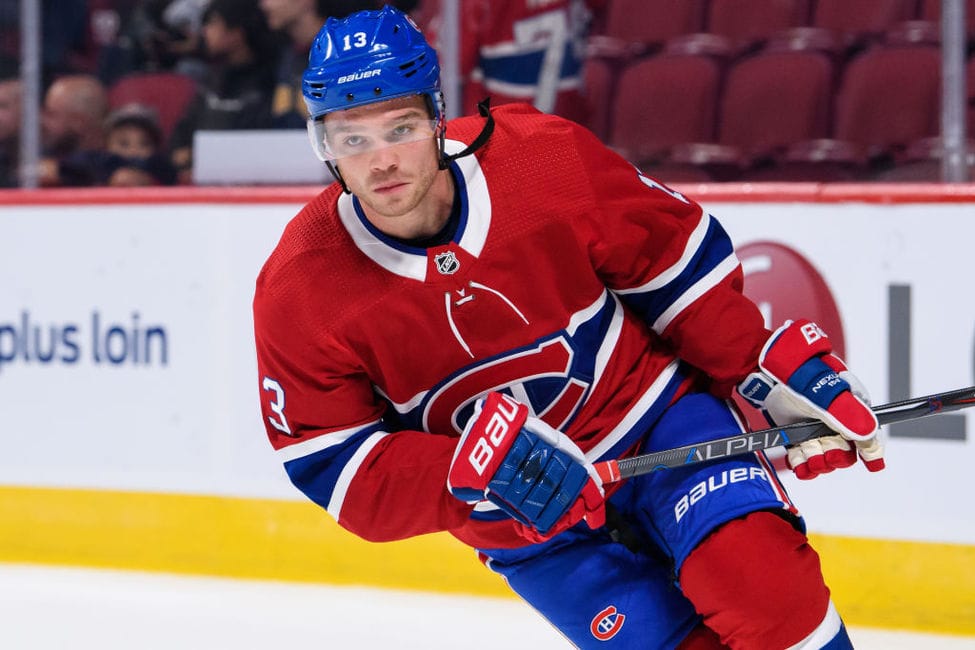 Domi's playmaking abilities and vision will undoubtedly be an asset for the Habs this season. He will be a driving force when it comes to the powerplay, manning the half-wall, looking for the right pass and setting up his teammates for one-timers.
He will be an essential piece to the puzzle for the Habs as he will start the season at centre, a position he played only towards the end of last season for Arizona. Playing alongside Lehkonen and Paul Byron will be good for Domi when it comes to the defensive end of the rink, and it can have a positive impact offensively playing with a 20-goal scorer in Byron.
There might be pressure on Domi to play well considering his previous season, the trade and playing a new position, but it seems like he has the character necessary to thrive in this environment, and the spotlight won't faze him. Expect him to bounce back with over 50 points and closer to 20 goals this season.
If the Canadiens want to have a bounce-back season, they will need to not only have these three players perform at the top of their level, they will need everyone on the roster to step up and play better if they want a shot at making the playoffs this season.
Habs fan for as long as I can remember. Recently completed my degree in Journalism at Concordia University.