The Montreal Canadiens opened the 2018-19 season in relatively impressive fashion, taking the Stanley Cup-favorite Toronto Maple Leafs to the limit before falling in overtime. Few probably saw that coming.
Fewer still may see the following bold predictions as being possible. Considering how last year's predictions went, that's probably about right. Nevertheless, it's that time of the season again, when this writer sets himself up to look silly in about six months. Here are five bold Canadiens predictions for 2018-19.
5) Habs Will Have Five 20-Goal Scorers
Barring a bad-luck injury streak of unparalleled proportions, the Habs are poised to boast no less than five 20-goal scorers. In a word, that would be impressive, considering only two teams last year had six: the Maple Leafs and Tampa Bay Lightning.
Another reason it would be impressive? The Habs had just two and Paul Byron just barely got there, scoring his 20th (and final) goal of the season with just a few games to spare (Brendan Gallagher). Nevertheless, the stars may be aligning just right for the Habs to accomplish the feat.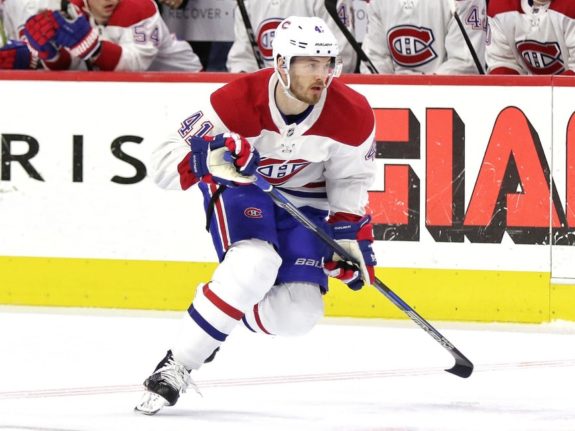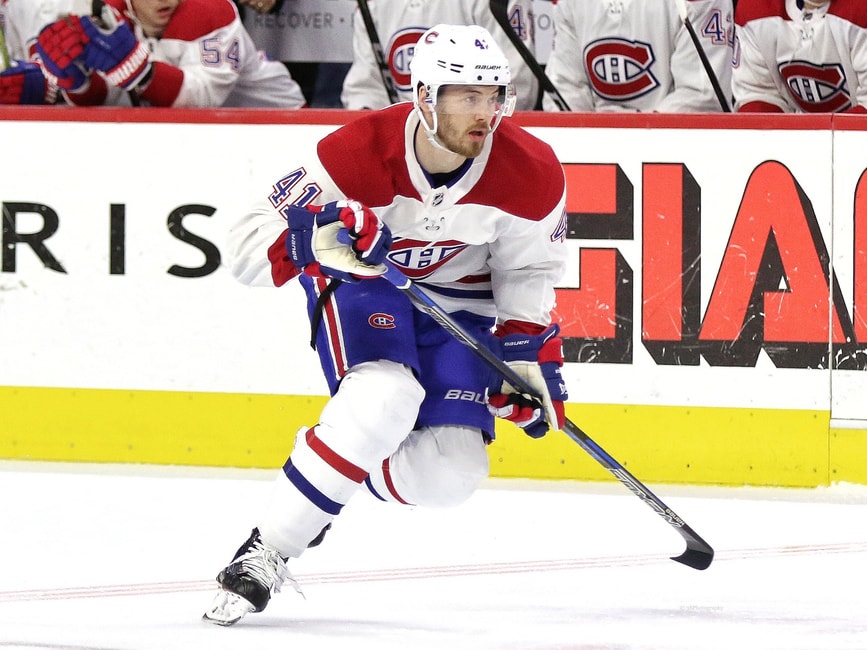 In addition to those two, the Habs also acquired perennial 20-goal man Tomas Tatar. Meanwhile, Jonathan Drouin, who many predict will lead this team in scoring, has scored 21 before, making it a realistic goal on his part. If Artturri Lehkonen shakes off his sophomore slump, he could hit 20 as well after scoring 18 goals in his 73-game rookie season. That's five, with a few darkhorse candidates like Charles Hudon and Andrew Shaw in the mix too.
Don't get too cocky, though. The Buffalo Sabres ended last season with four 20-goal scorers, and they were dead last in the league in terms of scoring and points. This team will still have to rely on high-quality goaltending to keep them in low-scoring games. Thankfully, all seems like it will be okay on that front too.
4) Price Will Rebound
At 31 years of age, goaltender Carey Price has already peaked. His days of vying for the Hart Memorial Trophy or even just the Vezina are likely over. However, many signs point to his oddly horrible 2018-19, during which he earned a .900 save percentage and 3.11 goals-against average, being just an aberration.
After all, he's just a season removed from a Vezina nomination in 2016-17, which he finished with a save percentage of .923 and 2.23 GAA, which are actually significantly better than his career averages. In other words, there's a good chance Price rebounds hard this coming season, instead of giving up rebound after rebound to the opposition.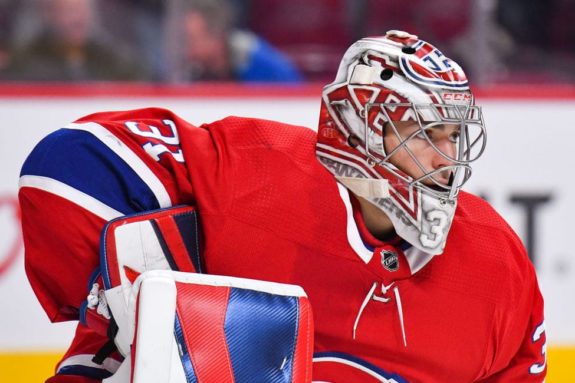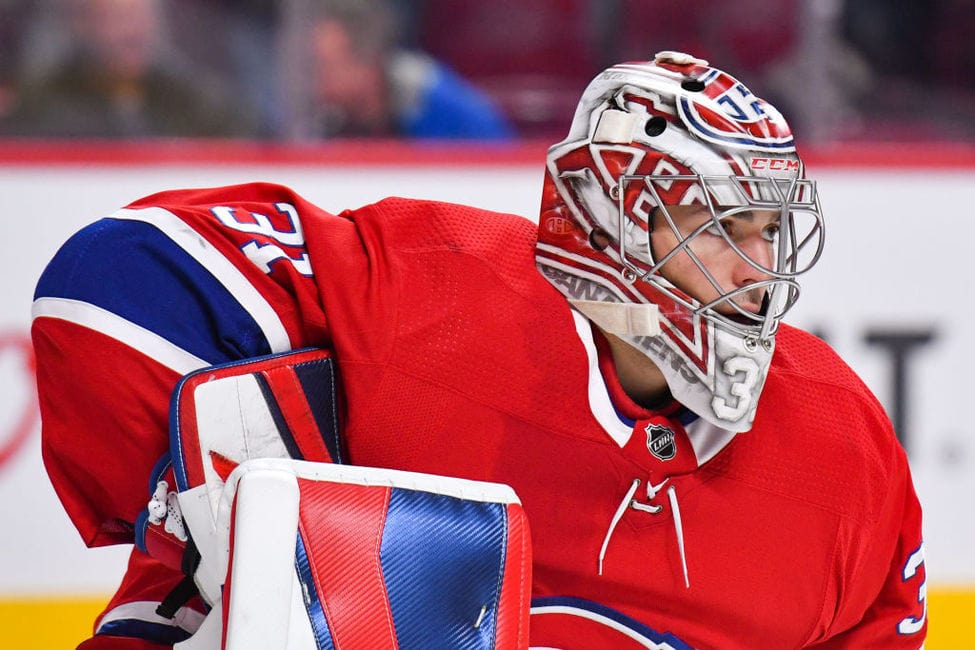 Considering this is the first season that his 8-year deal with a cap hit of $10.5 million kicks in, all he'll be doing is earning his paycheck, which shouldn't be too much of a surprise. Hence the No. 4 ranking on this list.
3) It Won't Be Enough to Make Playoffs
There's no denying the Habs opened up their season impressively, in spite of the overtime loss to the Maple Leafs. They were firing on all cylinders, almost literally, outshooting the favored Leafs 36-26. And, yet, they only scored the two goals, which was representative of their luck last season, when they had a below-average 7.7% shooting percentage. In spite of Point No. 5 above, the ability to finish will likely fall off a cliff once you move past the Habs' projected top scorers.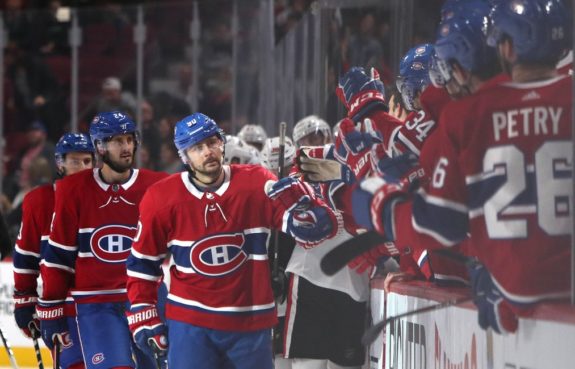 No one is arguing the Habs looked good against the Leafs. However, much like how the Habs opened 2017-18 with a win over the Sabres, one game does not make a season. Granted, the Sabres are not the Maple Leafs, and losing to the latter in the manner the Habs did is infinitely more impressive than beating the eventual-last-place Sabres in a shootout, but many people are still getting overly excited about a single game and a loss at that.
It's a great attitude to have and the sense of optimism in the air surrounding this team is very real, but a tad premature, even if it's justified for the future. There are building blocks in place, but the defense will still very much be lacking until a third of the way into the season at least.
2) Defense Will Still Be Lacking
With Shea Weber out until December, the Habs will be forced to at the very least tread water until then. Sure, there's a small chance the defense has improved by leaps and bounds over the one that gave up 32.3 shots against per game last year. That's a lot of weight on the shoulders of what is a very young corps without Weber and David Schlemko, though.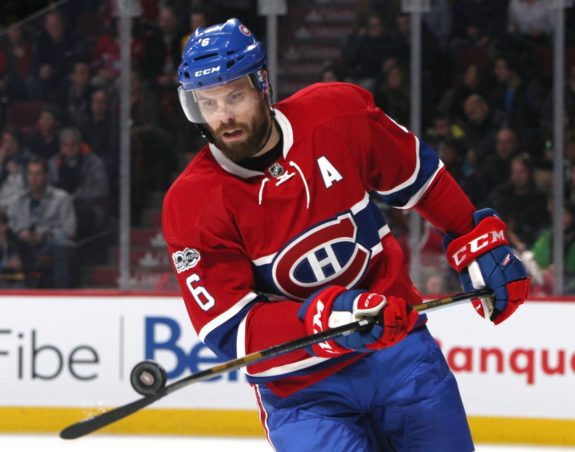 Twenty-year-old Victor Mete and 21-year-old Noah Juulsen represent the future backbone of this team and, based on their play up to now, the hope placed in them is justified. But neither is a No. 2 defenseman on team that still lacks one… and their No. 1 for the first third of the season.
Remember, the only change relative to last year? The addition of a 25-year-old Xavier Ouellet, who fell out of favor with and got bought out by the Detroit Red Wings, one of the few teams who are expected to be worse off than the Habs.
Whereas the Habs had fallen out of the playoff race by the time Weber got placed on the shelf for good in December of last year, even if it's the opposite situation here the expectation has to realistically remain the same.
1) Bergevin Will Get Fired
While expectations must remain about the same, the overall atmosphere after the team finished in 28th place last year is loads better than it was at any point in 2017-18. Part of that has to do with lowered expectations, because most fans understand this year is not about making the playoffs, but rebuilding for the future.
Oh, general manager Marc Bergevin may not admit it. However, he still failed to improve the team for the short term during an otherwise decent summer, signing only Ouellet, Tomas Plekanec, who was a healthy scratch against the Leafs, and Matthew Peca, who had been buried on the depth chart of an actually good team in the Lightning.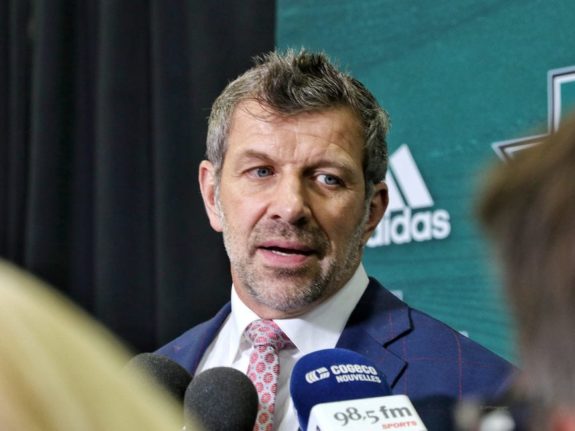 The problem is, when you go on record as saying the team will try to make the playoffs and you don't actually ice a playoff-caliber team, you're setting yourself up for failure. This will be the seventh year Bergevin has been at the helm of the team and its playoff performance has gotten incrementally worse to the point they haven't even made them in two of the last three seasons.
If this season plays out the way most are expecting, that will make three out of the last four. And, while Bergevin has done a passable job restocking the cupboard shelves, officially speaking that wasn't his mandate heading into this season. If the Habs fail to make the postseason again, 2018-19 won't necessarily end up a lost season. It will end up being a failure by the strictest terms laid out by Bergevin himself, though. Someone will have to pay for that failure and he's kind of run out of scapegoats.
If this is indeed the case, that owner Geoff Molson is looking to scapegoat Bergevin at the end of the season, there's of course a chance Bergevin sees it coming. He may be playing the role of a good soldier right now, sparing his inevitable replacement the hard questions after what will likely end up being another non-playoff finish. In that case, Bergevin will have taken some necessary steps to redeem himself in the eyes of the masses and salvage some semblance of a decent legacy. He'll still have to go, though. It would at least be on a reasonably high note, if he does.