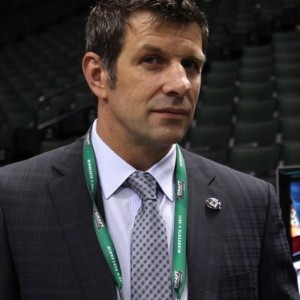 Can Montreal Canadiens general manager Marc Bergevin turn it around? Not just the season after a historically bad start, but how he's perceived by the public?
The two aren't mutually exclusive, as most everyone is more successful at their jobs without any distractions hindering their concentration or vitriol being spewed in their direction. Even if most signs point to this season already being a lost cause, there's at least a chance Bergevin can salvage some semblance of a decent legacy.
During the best of times, Bergevin has been unlikable. Now that the team is just 2-6-1 and more points out of the last Atlantic Division playoff spot than they have in the bank? Well, he's not exactly winning anyone over himself.
How can he start to? Here are five ways:
5) Start Winning
Canadiens fans are a fickle bunch. They criticize you incessantly when you're losing and criticize you slightly less when you're winning. Everyone has an opinion, but it's clear that the first step to easing the pressure to win is to well, win.
Case in point: After Tuesday's much-needed 5-1 victory over the Florida Panthers, their first regulation win of the season, even the harshest critics started seeing the light at the end of the tunnel and fewer were calling for Bergevin's head on a pike. Then he went and had a press conference and ruined it all to heck.
By Bergevin's own admission on Wednesday, winning this season will be difficult. He went one step beyond no longer calling his team a contender, by implying they will be in a dogfight to make the playoffs.
Bergevin says there's elite teams and there's a cluster of teams battling for playoffs. He says his team is in that cluster of teams #Habs

— Joey Alfieri (@joeyalfieri) October 25, 2017
Granted, winning is out of his hands to a certain degree. But, even though he's not on the ice himself, he's responsible for the product put on it. It's about time he at least admit as much.
4) Be Honest to Fans
Bergevin's actually admitted as much before, infamously stating that, "It's on me," back in early 2016. That was in defense of now-ex-head coach Michel Therrien when the Canadiens had fallen apart following goalie Carey Price's season-long injury en route to missing the playoffs despite starting the season 9-0.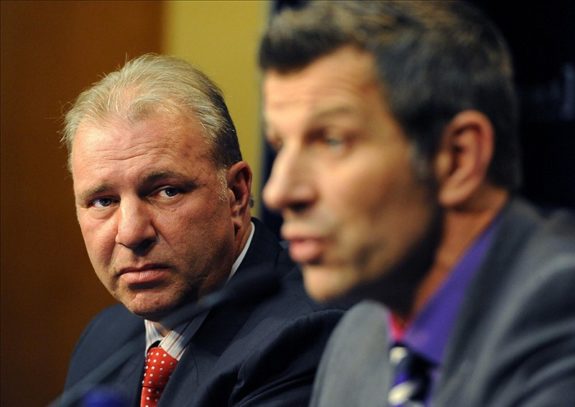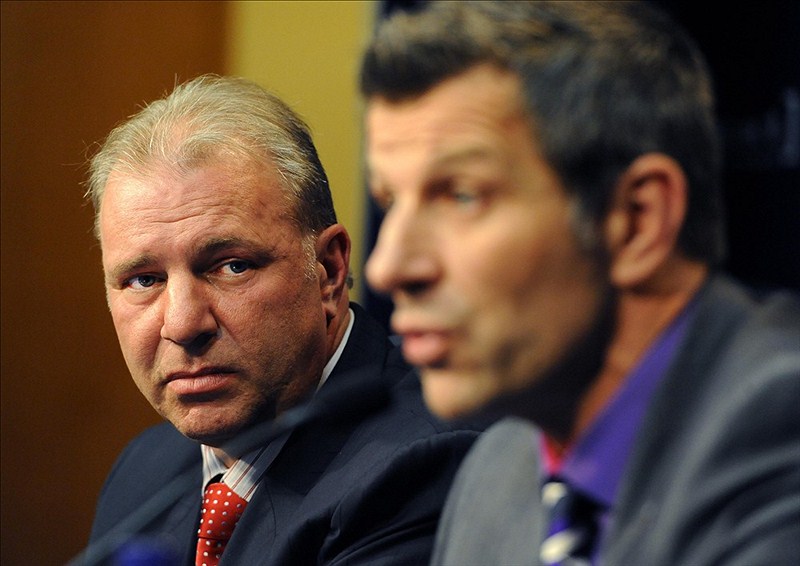 So, what's changed? Well, back then Bergevin was relatively safe. It was easy to fall on his sword for Therrien. Now that Bergevin's since had to fire Therrien, admitting that the team's woes are all on him, whether that's the case or not, well, it would be a bad career move.
No, Bergevin shouldn't have to tell fans every little detail about the intricacies of his job. And fans don't necessarily have to trust everything he says. Still, he also should leave the outrageous lies that paint the team in the best possible light to the public-relations department.
For example, stating at the team's annual golf tournament that he believes the defense has improved relative to last year? After losing Andrei Markov as the team's No. 2 defenseman and signing the just-released Mark Streit essentially to replace him, he couldn't honestly have believed that, right?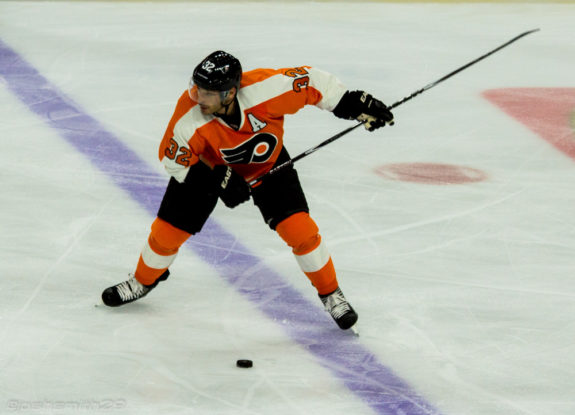 3) Be Honest to Himself
In his defense, Bergevin was at least partly candid at Wednesday's press conference. As mentioned earlier, he did readily admit that the team's no longer a contender. The issue with that is it runs counter to most everything fans have heard over the five-plus years he's had the job.
He was supposed to be building toward something, but now it's become abundantly clear even to his once-staunchest supporters that the team is devolving badly into some remnant of the early 2000s. It's at the point that he can't possibly lie in that regard or else he'd lose whatever credibility he has left. One look at the team's record is all the proof anyone needs.
So, his ill-advised decision? Effectively to point the blame on the players, saying, "The answer is in the room." That may be partly true, that a lack of confidence has contributed to the team's woes, but he even went on to say that he doesn't regret the moves he made this past summer.
He obviously can't say that he does regret even a single one, but comments like that enable fans to question the nature of his grasp on reality. One of the first steps on the road to rehabilitation, even the rehabilitation of one's image, is admitting to yourself that you have a problem.
It just so happens that Bergevin has been his own worst enemy. That's been through a slew of bad asset-management decision that look even worse now than when they were initially made, with the Sven Andrighetto for Andreas Martinsen deal from last year's trade deadline being just one example.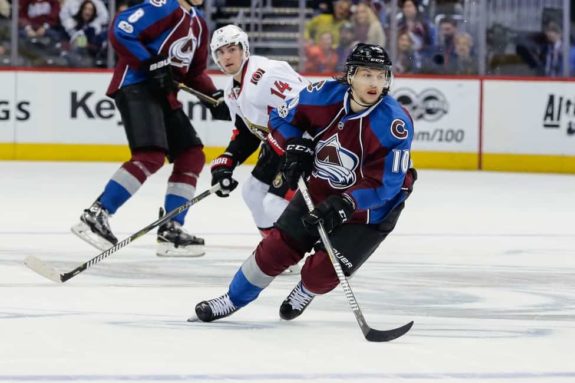 2) Don't Devalue Assets (Galchenyuk)
Thankfully, Bergevin took the opportunity to address his one-time prized asset in Alex Galchenyuk, who has been far from playing his best hockey this season (along with the rest of the team). Bergevin admirably said that the team won't give up on him.
"We won't give up on the kid," Bergevin on Galchenyuk

— Eric Engels (@EricEngels) October 25, 2017
Unfortunately, the perception is the team has long since done the opposite. It's just lip service at this point. After being bounced around the line-up, in and out of his natural position at center over the last five seasons, Galchenyuk was put through the wringer once more at the team's golf tournament, with Bergevin saying he didn't believe Galchenyuk can ever be a center.
He might have won points for honesty, were it not for the simple fact that it came across as more of a strategy to position his new acquisition, Jonathan Drouin, as the team's new No. 1 center moving forward. That's in spite of Drouin having less experience at the position than Galchenyuk at the NHL level and having just as bad of a reputation defensively.
Now, Bergevin isn't directly responsible for the team's line-up, so he may get a pass on Galchenyuk regularly being played on the fourth line. Nevertheless, even if you believe Galchenyuk doesn't merit the ice time, there's no doubt Bergevin has had a hand in the alleged shell of a player he's become.
Bergevin wants to talk about a lack of confidence being the reason why his team isn't performing up to standards? Since when did constantly putting your players down in the media become the go-to first move in the GM's motivational handbook?
So, great, Bergevin won't give up on Galchenyuk now. It's not like he has any other decent moves left. What's the alternative? Trade a 23-year-old former-third-overall pick for a second-round selection next draft? For the love of God, nooooo…
1) Don't Make Moves Out of Desperation
With specific regard to Galchenyuk, the easy solution for Bergevin is to obviously try his best to move him for some help on defense to try and save the season (and his job in the process). It goes without saying that would be bad.
Not only would he get far less than Galchenyuk's worth, but it would further cement his legacy as one of the worst GMs in team history. Galchenyuk would inevitably go on a tear with whatever team he's moved to, because he's more than capable of so doing. He does have a 30-goal season to his credit after all. It's not like he's incapable of playing. He just seems incapable of succeeding under this current regime. Blaming him is akin to blaming everyone else on the roster at this point. Remember, Galchenyuk did have his highest points-per-game average last season, in spite of his struggles.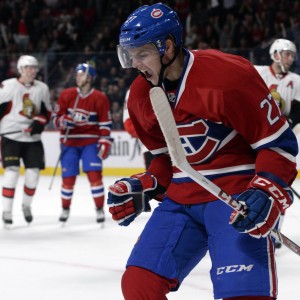 Credit to Bergevin for getting the right idea and implying he won't make a trade in a position of weakness. Whether or not he means what he says is a matter for debate, especially a few weeks down the road if this season hasn't turned around. Fans not trusting him in that regard is symptomatic of the bigger issue.
Bergevin has to know his job is on the line. Him not admitting he's the one to blame is at least an indication. Him having the reins and keys to the team's prized present and future assets right now is undeniably an inherent conflict of interest.
He can theoretically sell the farm for a short-term fix just to get the team back into playoff contention, screwing the organization in the long term. He's likely gone anyway, so it wouldn't be his problem, right?
Unfortunately, the team's chances of long-term success already look compromised with Shea Weber and Carey Price all signed well past their primes to rich deals. The actual farm meanwhile? The general consensus is the Habs have consistently mismanaged their young talent during his tenure. Galchenyuk is proof of that.
As result, Bergevin may have no better option than to stay the course and not panic. It probably won't be enough for Bergevin, but it's the best and smartest thing he can do right now, especially if he wants to go out with some semblance of integrity. Looking at how far the team has fallen since 2014, it's probably the best thing for the Habs too.