The 2018-19 season is expected to be a special one in Rosemont as the Chicago Wolves will be celebrating their 25th anniversary all year long. On top of that, the Wolves will boast one of the best teams in the American Hockey League as they go for their third straight Central Division title.
2017-18 Season Recap
Regular season record: 42-23-7-4 (1st in the Central Division)
Playoff Results:
Lost to Rockford IceHogs 0-3 in Central Division Semifinals
Team Leaders:
Regular season points – Teemu Pulkkinen (65)
Regular season goals – Teemu Pulkkinen/Brandon Pirri (29)
Regular season assists – T.J. Tynan/Beau Bennett (45)
Postseason points – Zac Leslie (3)
Postseason goals – Wade Megan (2)
Postseason assists – Zac Leslie/Jason Garrison/T.J. Tynan (2)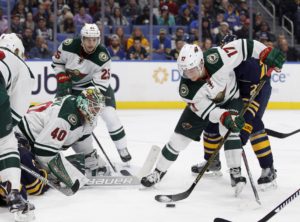 Key Offseason Losses
LW-Teemu Pulkkinen
RW-Beau Bennett
C-Wade Megan
D-Jason Garrison
RW-Paul Thompson
RW-Tobias Lindberg
Probable Opening Night Roster
Forwards
Daniel Carr, Reid Duke, Alex Gallant, Tomas Hyka, Keegan Kolesar, Brooks Macek, Stefan Matteau, Curtis McKenzie, Brandon Pirri, Gage Quinney, Tim Stapleton, T.J. Tynan, Ryan Wagner, Matthew Weis, Tyler Wong
Defensemen
Erik Brannstrom, Dylan Coghlan, Nicolas Hauge, Zac Leslie, Kevin Lough, Jimmy Oligny, Griffin Reinhart, Zach Whitecloud
Goaltenders
Oscar Dansk, Maxime Lagace
The #Wolves25 helmet decals are in place. Must be one day away!#LastTeamStanding pic.twitter.com/hXeDxXNP2Q

— Chicago Wolves (@Chicago_Wolves) October 4, 2018
2018-19 Season Outlook
The Wolves are primed to win their third straight Central Division title as they were the only team in the AHL to defend their division championship last season. This is their second year as the Vegas Golden Knights' affiliate as well their second season under head coach Rocky Thompson. The team has 14 players returning from last season and everyone is hoping this season's playoff run does not come to such a quick and disappointing end.
Unfortunately, Bennett and Pulkkinen and their combined 122 points are not returning this season. The Wolves' blue line will also suffer from the loss of veteran Jason Garrison and youngster Jake Bischoff who appeared in 69 games last year and made the Golden Knights' opening night roster.
Huge Scoring Void Left Up Front
The Wolves had the sixth-best offense in the AHL last season with 3.21 goal per game. Losing the production of Bennett and Pulkkinen stings, but they still have plenty of firepower. Pirri, who is no stranger to Chicago hockey fans, will be back after scoring 29 goals in his first season with the Wolves. He is joined in the top six by Tynan, who finished second on the team in scoring with 60 points and was a 2018 AHL All-Star.
"We've got guys who were big pieces to our team last year," Tynan told the Wolves official website. "We've got some rookies coming in who seem really promising. They're all great kids. And we've added some guys who had great years last year and are having great careers, so we should be improved."
Hyka, who scored 48 points in 52 games, and Matteau, who added 15 goals last season, are among the returning forwards who will be key contributors in 2018-19. Duke, Kolesar, Wagner, and Wong are all entering their second professional seasons and are expected to have bigger roles.
The Wolves have an impressive group of newcomers. Among them is McKenzie, who captained the Texas Stars to the Calder Cup Final last spring and led the league with 11 playoff goals. The 27-year-old left winger is a veteran of 223 AHL games and has played a total of 119 NHL games for the Dallas Stars, including seven last season.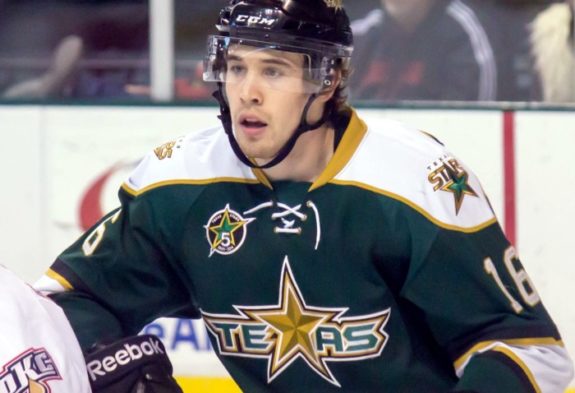 Carr, a former 24-goal scorer for the Hamilton Bulldogs, will be in his first season with the Golden Knights organization and will start the year in Chicago. He played 38 games for the Montreal Canadiens last season and adds more veteran leadership to the lineup.
Youth is the Theme of the Defense
While the Wolves have numerous veterans of both the AHL and NHL up front, there is a big drop off in experience on the back end. The Golden Knights are looking for more development out of the blue line at the AHL level this season.
Oligny, the newest member of the Wolves defense, has the most experience with 259 career AHL games, all with the Milwaukee Admirals. Reinhart, the fourth overall pick by the New York Islanders in 2012, will be back for his second season with the Wolves. He has played in over 200 AHL games and 37 NHL games during his career. He was second on the team with a plus-20 last season. Leslie was acquired from the Ontario Reign mid-season and will return to Chicago this year. He brings 148 games of AHL experience with him.
The remainder of the blue line will be filled out by rookies Brannstrom, Coghlan, Hauge and Whitecloud. Hauge, a 2017 second-round pick, played in five games for the Wolves at the end of last season and he is the only one out of this foursome who has yet to play in the AHL. Whitecloud played in one game for Vegas last season after his time ended at Bemidji State University.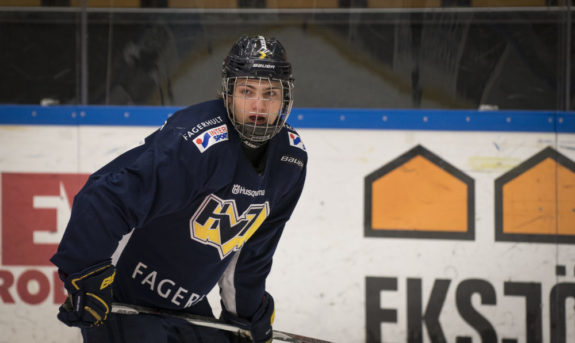 Brannstrom is the Golden Knight's top defensive prospect and is the most intriguing young player to keep an eye on this season. The speedy defender was impressive during his stint at training camp with the Golden Knights but the organization feels he needs some seasoning in the AHL.
"I played with Tyson Barrie in Colorado who has a similar mindset: very offensively gifted but still can defend. It's nice for a small guy to be able to move the way he does and he uses his body really well," Golden Knights defenseman Nick Holden said about playing with Brannstrom in the preseason. "Usually those guys get out in lots of fun situations so, being the partner, you get out there too. It's just trying to figure out a way to get involved as well so you're not sitting there watching him do everything."
Brannstrom and Hauge will be two of the youngest players in the league, at 19, when the puck drops.
Depth Between the Pipes Is Key
Last year was a strange one for Golden Knights goaltenders. Early season injuries to both Marc-Andre Fleury and Malcolm Subban forced both Dansk and Lagace into NHL action. The Wolves were left scrambling to find viable netminders and started a total of five different goalies during the season.
Dansk and Lagace will open the season in Chicago. The duo combined for a 2.64 goals-against average (GAA) and .911 save percentage (SV%) in their 43 appearances in 2017-18. Lagace set a franchise record with 72 saves in the Wolves' season-ending, triple-overtime loss to the IceHogs last spring.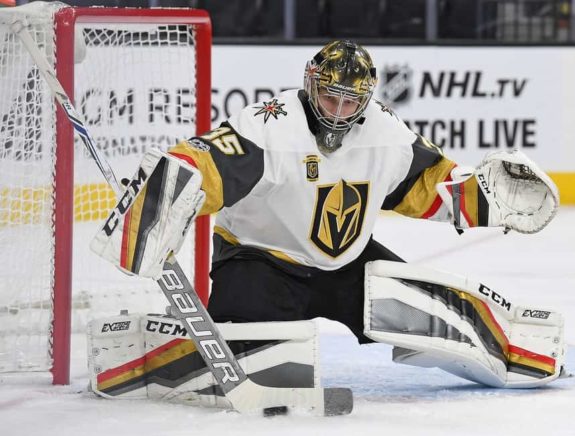 The organization also added Zach Fucale to the mix and he will start the season with the Fort Wayne Komets of the ECHL. The 23-year-old was selected 36th overall by the Canadiens in 2013 and many felt that he would be the heir apparent to Carey Price. Fucale has yet to find consistency in his game, but, at the very least, he gives the Wolves more depth at the position in case Dansk or Lagace are recalled this season.
Golden Knights' Success Helps Wolves
Nobody predicted the Golden Knights' improbable run to the Stanley Cup Final last season. Their early success prompted management to acquire veterans Max Pacioretty (via trade) and Paul Stastny (signed as a UFA) to keep their championship window open. This helps the Wolves because they will have young players on their roster who might be suiting up in the NHL had Vegas played like a typical expansion team last season.
The Wolves will begin their silver anniversary season with a two-game series at the AHL's newest franchise, the Colorado Eagles, Friday and Saturday night.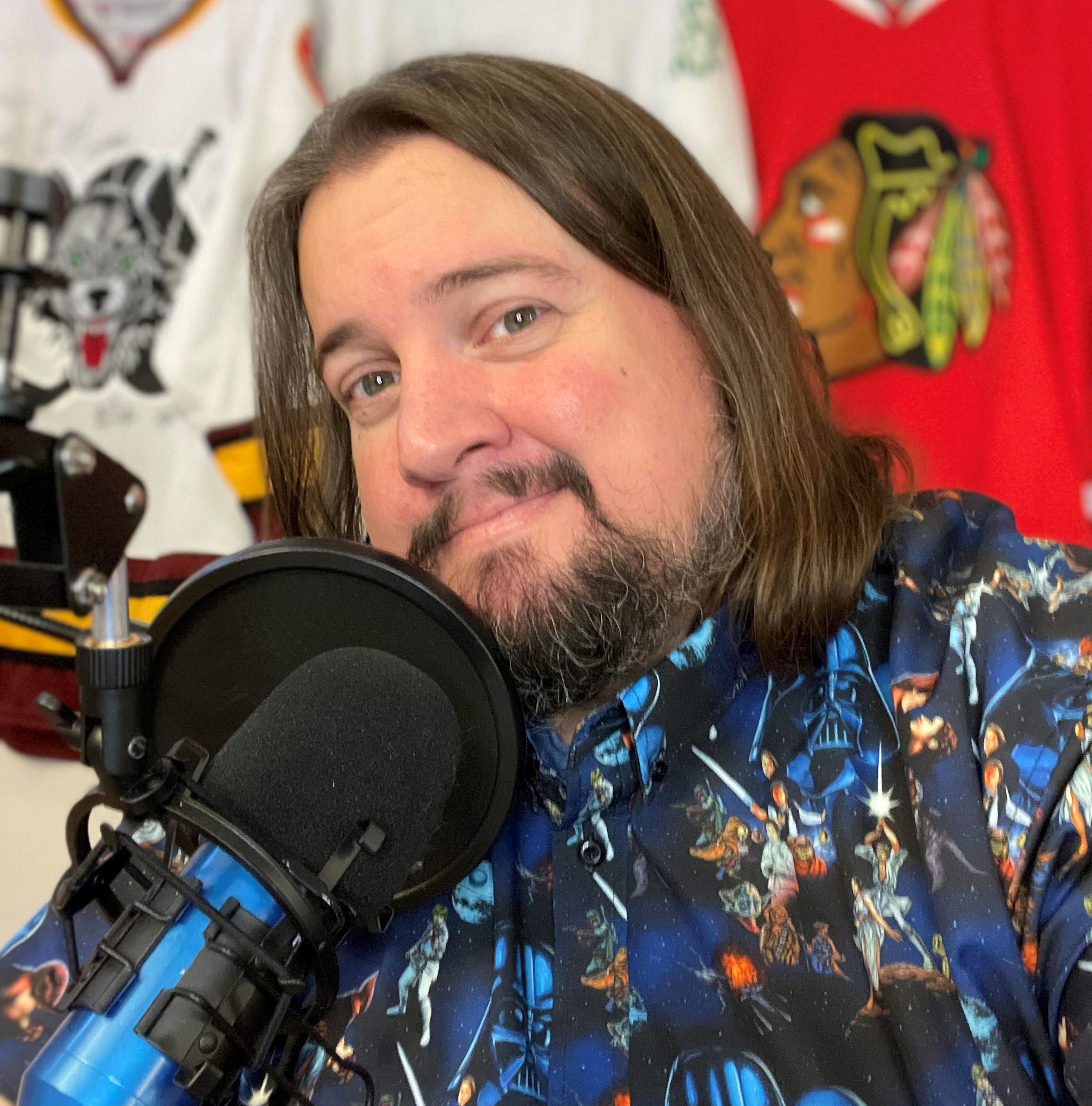 Greg Boysen has been writing about the Chicago Blackhawks since 2010 and has been a site manager for both FanSided and SB Nation. He has been published in The Hockey News and was fully credentialed for the 2013 Stanley Cup Final. Among his various roles with The Hockey Writers are covering the Blackhawks, the AHL, writing the daily "Today in Hockey History" column, serving as a copy editor, and appearing and hosting multiple YouTube shows, including Blackhawks Banter. He is credentialed with the Chicago Wolves, Rockford IceHogs, and Milwaukee Admirals, while also being a regional scout for the NAHL. And, just because his plate isn't full enough, Greg hosts trivia in the Chicago area two nights a week. For interview requests or to provide topic suggestions, follow Greg on Twitter and reach out.