Could the Montreal Canadiens have eyes on Kailer Yamamoto? Marco D'Amico of Montreal Hockey Now seems to think it might be a possibility as Kent Hughes looks to turn his Canadiens' roster into competitors and Ken Holland looks to shed cap space on the Oilers, moving pieces that won't be instrumental to their staying competitive. D'Amico discusses the fact the Canadiens have cap flexibility, with $8.5 million of actual cap space and over $19 million in total space with Carey Price placed on LTIR.
Related: Oilers Elevated to True Stanley Cup Contender Thanks to Kane
For the Habs, Yamamoto and that makes a lot of sense considering the respective situations for each team and how a trade between the two organizations could be mutually beneficial.
Why the Canadiens Might Like Yamamoto
The scribe gave a couple of reasons the Canadiens might be interested in a winger that has value but hasn't necessarily provided enough of it for the Oilers this season. D'Amico contends the Canadiens are looking to weaponize their cap space and that means being willing to take on players that have use but might be a tad overpaid. In exchange for helping a team get out from under the burden of a deal that has term and salary remaining, the Canadiens get a pick or a prospect.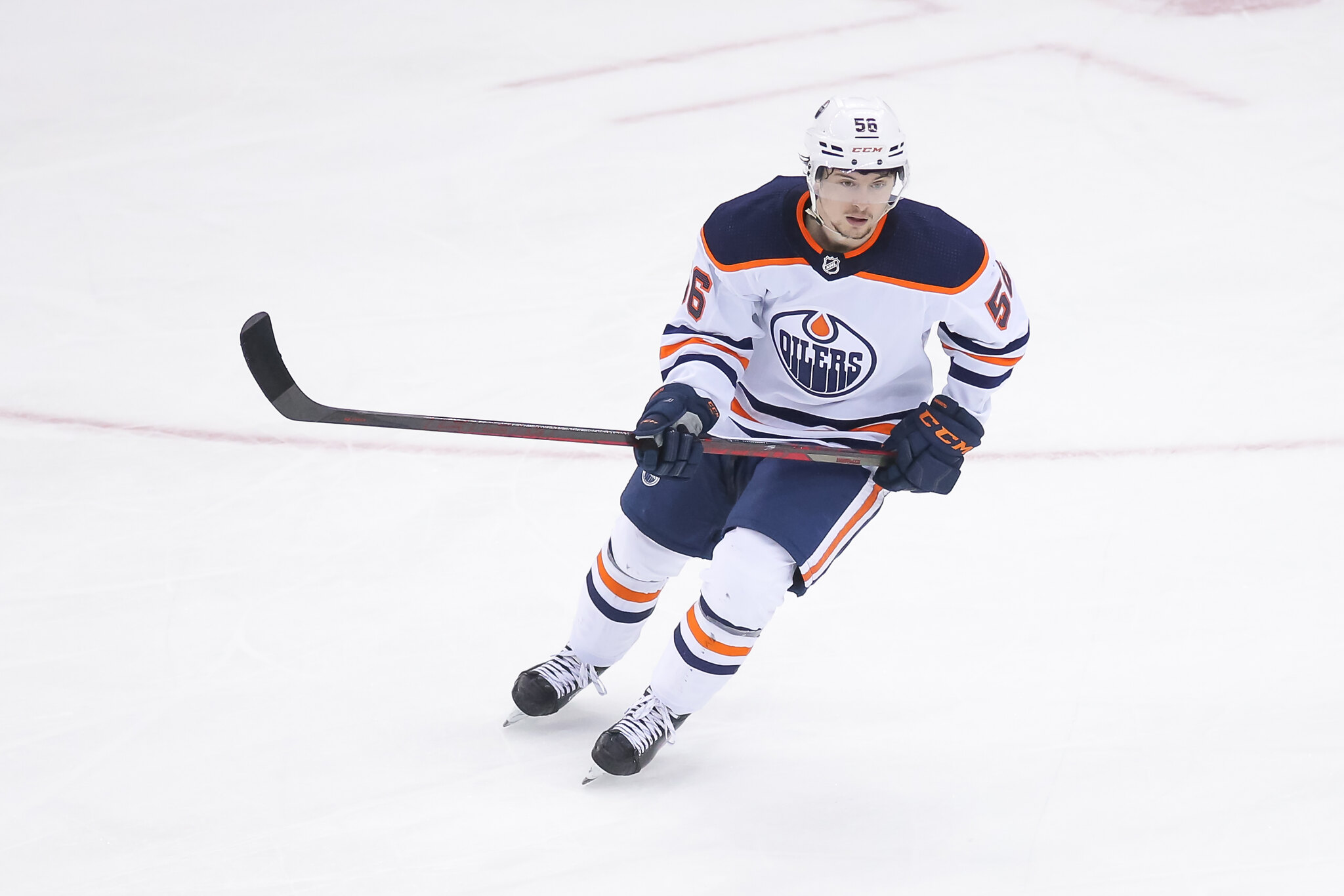 For the Oilers, it shouldn't cost a lot to sweeten the pot in a Yamamoto deal since he's got only one season remaining. Still, the Canadiens would get something. D'Amico writes, "Yamamoto could be taken on the cheap, or even with a sweetener from Edmonton, depending on the level of desperation, and could either be taken on as another development project or flipped to a rival club at the NHL Trade Deadline with retention." He adds, "Yamamoto is a former 20-goal scorer and is still just 24 years old, making him a possible buy-low candidate that general manager Kent Hughes loves to target."
Why the Oilers Would Be Open to a Yamamoto Deal
As the team's focus is currently on the playoffs, it won't take long for attention to shift to contracts and possible trades at the NHL Entry Draft. The Oilers need to clear money this offseason with only $2.86 million in projected cap space available for next season. Yamamoto makes $3.1 million and moving him more than doubles what they can currently spend on players who need new deals, among them, Evan Bouchard. Not only does moving Yamamoto help give GM Ken Holland a bit of space to play with the options of signing Bouchard to a long-term extension, but it gives him some room to keep or improve his bottom-six forwards.
---
Latest News & Highlights
---
Meanwhile, it's not just about cap flexibility. The Oilers haven't seen from Yamamoto what they need to on the ice. He's a grinder and he's willing to battle for every last inch, but his scoring is way down from last season and injuries are a bit of a concern. At a cost of $3.1 million, the Oilers are no longer in a position where they can experiment and wait for players to show their value. They need production now as they are legitimate Stanley Cup contenders.
Yamamoto is well-liked, he's the kind of guy you want to go into battle with, but like anything expensive, the question about value per dollar spent has to be answered.
The Oilers Also Have Replacements
As much as the team likes Yamamoto and his work ethic, moving him doesn't pose unsolvable roster issues. Waiting in the wings are a number of prospects nearly ready to make the NHL jump. Among them, Dylan Holloway is with the team as a black ace and ready to go this season if injuries require he suits up. At the same time, veterans like Mattias Janmark have shown they can play a top-six or top-nine role when called upon. Re-signing a player like him at a much lower cost would provide the short-term solutions the Oilers need.
Even a low-cost value signing like Derek Ryan should probably take priority over Yamamoto at this point.
---
---