The Montreal Canadiens desperately need the All-Star break- or, some sort of break, that's for sure.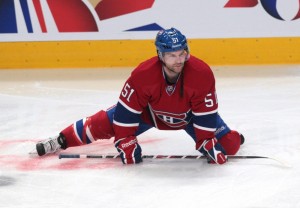 The All-Star break will probably not be the turning point of this turbulent season for the Montreal Canadiens, but it definitely can't hurt them. Having gone 4-16-1 in their past 21 games, one would have to assume that the only direction this club could go after the All-Star break is up.
Carey Price
The time frame regarding the return of the almighty chosen one is still murky. All that is known is that he will return sometime after the All-Star break. Who knows when. Price still hasn't practiced with equipment so that doesn't look very promising.
Same Team
Unless GM Marc Bergevin pulls the trigger on a trade before the end of the All-Star break, it will basically be the same team coming out of the break that has been struggling mightily before the break. I mean, technically the Jarred Tinordi deal qualifies as a trade, but it does not change the composition of this team in the slightest bit. If the Habs do land Jonathan Drouin, that would be a boost to this team, but I don't think that would be enough to turn this team around. Jonathan Drouin is a good young hockey player, but needs more time to develop into a real game-changer in the NHL.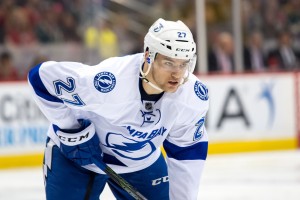 Montreal's competition for the first three weeks coming out of the All-Star break is as follows: PHI, BUF, EDM, CAR, TBL, BUF, ARI, COL, PHI. These are winnable games for any team. The Canadiens need to come out to a strong start after the break. In order to make the playoffs, the Habs will need to prove that they can beat these teams, even without Carey Price.
#Habs on December 13: 43 points, 1st in East#Habs on January 19: 50 points, 10th in East, out of playoff spot

— Sportsnet Stats (@SNstats) January 20, 2016
Right now, things are not looking good for the Montreal Canadiens. Unless something significant changes between now and February 2nd, the Habs are on the fast track to possibly one of the most disappointing seasons in their long history. On the flip side, maybe they can land Auston Matthews.