An issue the Montreal Canadiens have had for the last decade is prospect development. Whether it's sitting young players in the press box in favour of veterans or putting them in a role they aren't suited for, Montreal's process for developing its prospects doesn't always make sense. Drafting players is only one step in acquiring future NHLers. It's the process that comes after draft day that determines where they end up. For the Habs, it's been tougher than it should be getting players from the junior ranks to the NHL frontlines.
Lack of Development and Ill-Suited Roles
Montreal has one of the worst defence corps in the league. Trading away some of the talent over the years (P.K. Subban, Ryan McDonagh, Mikhail Sergachev, etc.) is a part of it, but a lot of it is squandered development. Montreal's defence currently only has one player who was drafted by the organisation, and that is Victor Mete, a 2016 fourth-round pick. Up front, 8 of the 17 forwards on the active roster were drafted by the Habs, with Daniel Carr as the lone exception as an undrafted free agent signing out of college.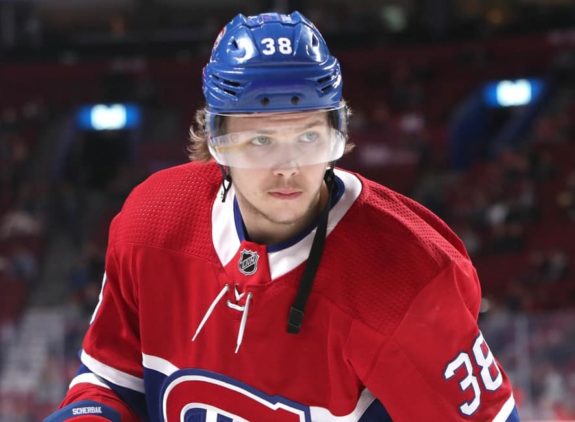 One of Montreal's tendencies is to call players up and put them in roles they aren't suited for or give them very limited ice time. A player like Nikita Scherbak is someone who is in danger at times of sitting due to a lack of defensive acumen. As an offensively gifted player, it is important that he gets the opportunity to play with skilled players in the NHL, not in a checking role on the fourth line. Scherbak has a skill set that the Habs desperately need and he has flashed some of that potential during his current stint with the club. 
In general manager Marc Bergevin's six years with the Habs, their AHL team has made the playoffs just once. From Hamilton to St. John's to now Laval, the team has been coached by Sylvain Lefebvre to very mediocre results. The Habs need a coach who can develop their young players, and Lefebvre should have been fired two years ago, if not sooner. As much as the AHL is a development league, developing players in a consistent losing environment is detrimental. While a player like Charles Hudon is a success story as a full-time NHLer after three full seasons in the minors, there are many others who just can't seem to get ahead.
Michael McCarron is a prime example of uneven development. From day one, it was well-known that McCarron was a project and would need several years of development. A successful end to his junior career was followed by a good AHL rookie season before McCarron started struggling a little in his sophomore year. McCarron got called up during Montreal's infamously bad 2015-16 season, where he has since been back and forth for stints at a time.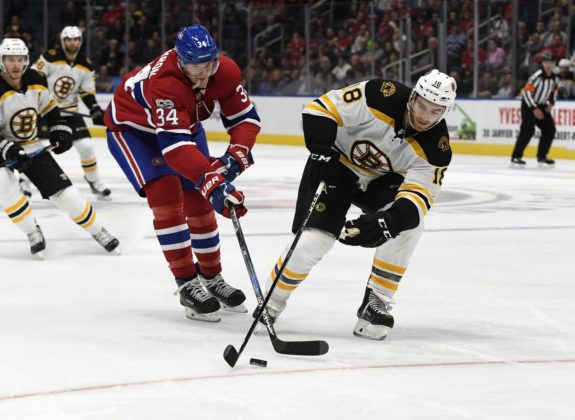 He has primarily played in a fourth-line checking role, expected to use his 6-foot-6 size to his advantage. However, at the NHL level, McCarron has not stood out with his play. His NHL progress has been flat. By bringing him up when he wasn't ready and putting him in a very small role doesn't let him get the development he needs. Having him in a top role in the AHL gives him the ice time and opportunity to grow. 
Preference for Veterans
It's not uncommon for coaches to go with the veteran over the youngster, choosing experience over inexperience. Habs head coach Claude Julien is certainly guilty of this, choosing to go with the "safe" option, but sometimes the safest option really isn't. For 3-on-3 overtime, Julien likes to throw out the defensively responsible Tomas Plekanec, and he is not the player you want out there, especially at this stage of his career. Overtime is when you want your offensively gifted players like Jonathan Drouin and Alex Galchenyuk on the ice.
Another example of veteran preference is Julien's obsession with Byron Froese. Froese is a good player. In the AHL. At the NHL level, he is the prototypical dime-a-dozen player, the player you call up when there is an injury for a small stint. Not a player who is a fixture. It is especially frustrating seeing Froese out there when youngsters like Daniel Carr and Jacob de la Rose are sitting in the press box.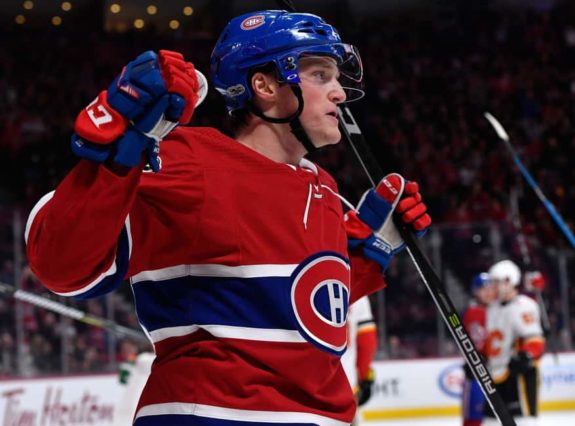 This especially true in the case of Carr, who has 10 points in 17 games this season, works hard every shift and isn't a liability defensively. He has done everything asked of him this season. For de la Rose, he has the chance to be a solid bottom-six forward but sitting every game doesn't help him. He ha shown flashes when playing with better players but at 22 years old, he should be playing regularly somewhere. 
It's like in 2015-16 when two young defencemen in Jarred Tinordi and Greg Pateryn sat in the press box for weeks at a time without playing, even when the veterans ahead of them played poorly. Sitting youngsters while they are still developing doesn't help. It's one thing to sit them for a game or two if they are playing particularly poorly, but to sit them for games at a time robs them of the chance at getting better because they aren't playing games.
Loosening the Reins
At this point in the season for the Habs, it's time to loosen the reins on their young players and let them play. This means that players like Hudon, Mete and Scherbak play more. The team is never going to know what they have in their prospects unless they play.
The Habs need to clue into the fact that speed and skill win hockey games. They have no prospects prepared to step in next year and light it up like Mathew Barzal and Brock Boeser have done for the New York Islanders and Vancouver Canucks respectively. A strong 2018 draft haul will help stock the cupboards, but the team needs to re-evaluate what it takes to develop players, as their current system is not conducive to building a Stanley Cup contender. 
I have a Bachelor's Degree in Journalism from Ryerson University. I am a freelance journalist and a Montreal Canadiens writer for The Hockey Writers. I previously wrote for Simcoe.com and Last Word on Sports as well as interned at TSN.