In this week's Montreal Canadiens news and rumors, Max Domi switches agents but hasn't asked the Habs to be moved. Jake Allen speaks about the trade that brought him to Montreal from the St. Louis Blues and the opportunity to share the net with Carey Price. Could there be a match between Taylor Hall and the Canadiens? Meanwhile, Cole Caufield and the Canadiens will have a decision to make if the NCAA season is cancelled.
Plus, Marc Bergevin re-signs Lukas Vejdemo and loans him to Södertälje SK in Sweden, France Margaret Bélanger will represent the Canadiens on the NHL's Executive Inclusion Council and the great Guy Lafleur makes one of his first public appearances following heart surgery.
Max Domi Has a New Agent
Multiple sources this week confirmed that Max Domi has made the decision to switch agents, firing Pat Brisson, a good friend of Bergevin, as the pending restricted free agent prepares to negotiate a new contract with the Habs' general manager in the offseason.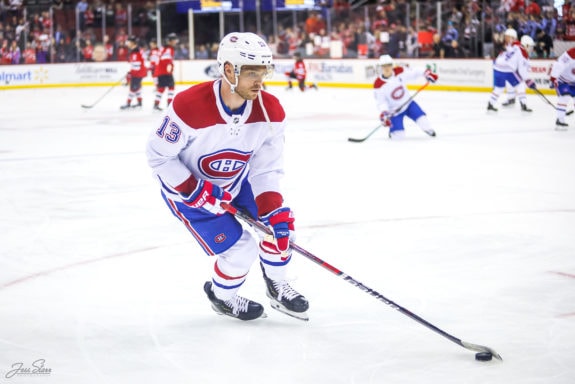 During Hockey Night in Canada's 'Headlines' segment on Saturday night, Elliote Friedman mentioned that Domi's new agent is Darren Ferris who also represents pending unrestricted free agent Taylor Hall. Trade rumors have been swirling around Domi for weeks and this change certainly won't temper them even though Ferris says they have not requested a trade.
That doesn't mean Bergevin won't look to move Domi, especially to fill a hole in his lineup either on defense or to acquire a big scoring forward to add size up front. It's hard to get insight into what Bergevin is thinking since he always keeps his cards so close to his chest, but he doesn't like distractions around his team so he'll likely handle the situation as quickly as possible, one way or the other. Stay tuned.
Jake Allen Talks About Coming to Montreal
Bergevin took care of his goaltending position last week by getting Jake Allen from St. Louis to share the net with Price, a great acquisition that addresses a glaring need on the roster which has existed for some time.
Allen spoke with the media following the trade about having the chance to play for a team on the rise and returning to Montreal after playing parts of his junior career in the city.
Related: Canadiens Get the Backup Goalie They Need in Allen
"It's funny how it's come full circle now – playing for the Montreal Junior in Verdun and then playing in the NHL against the Canadiens and at the Bell Centre. It's wild how it's all sort of reinvented itself," Allen said. "Watching the Canadiens in the playoffs this year from afar, they look like a real force to be reckoned with in the next coming years. It's really exciting to join a group like that, that's on its way up with a lot of key veteran pieces as well."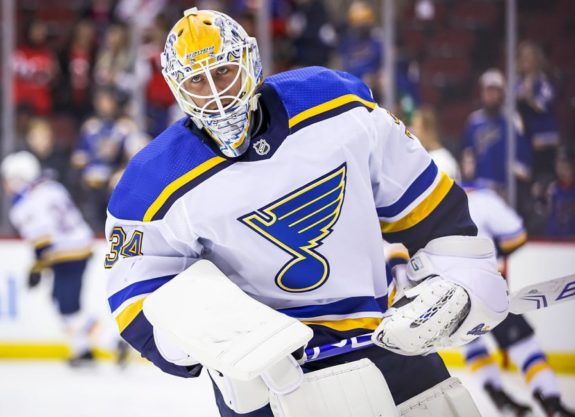 Sure, the Canadiens are now investing over $14 million in their goalies, but it's a luxury they can afford given their cap situation and it's only for one year. In the playoffs, Price showed what he's capable of when he's fresh, and he needs a reliable backup who can give him rest, something he hasn't had in the past few seasons. His heavy workload just wasn't sustainable. Plus, the move allows Cayden Primeau to continue his development as the starter in Laval.  
Will Taylor Hall be Tempted by Montreal?
In a recent segment on TSN 690 Radio in Montreal, Darren Dreger speculated that there could be a fit between the Canadiens, who need scoring on the wing, and free agent Taylor Hall.
"If we talk about destinations, I can certainly build a case for the Montreal Canadiens … I can," Dreger said. He went on to say that Hall isn't afraid of playing in bigger markets after his experience in Edmonton with the Oilers.
Even though the pandemic will create an uncertain free agent market this year, Bergevin shouldn't spend too much energy on bringing Hall to Montreal unless there is genuine mutual interest and that a reasonable deal can be worked out.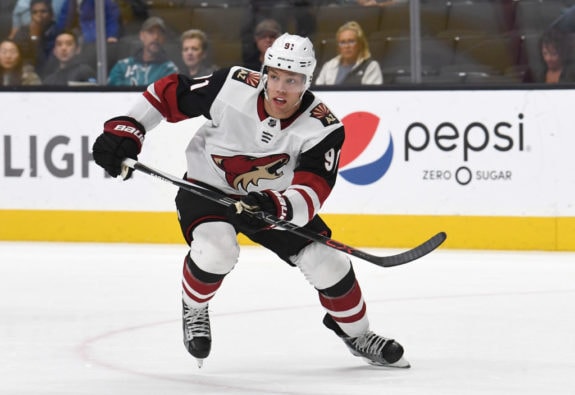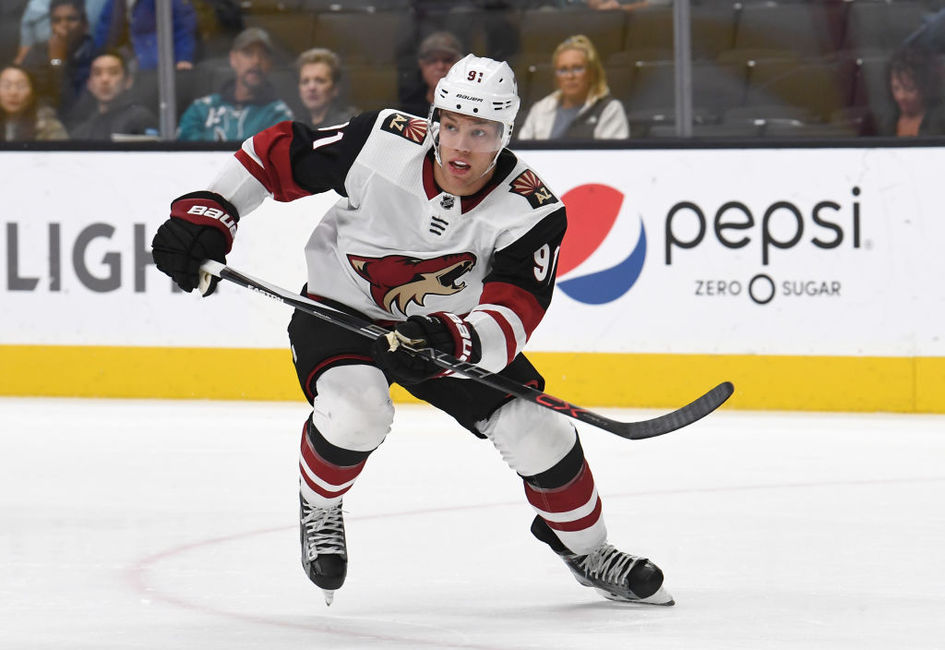 Bergevin isn't known to be overly aggressive in free agency and that's not about to change. He'll set his price and won't budge from it. Even then, with all the free agents of his own that he'll have to re-sign in the next year, there may not be much interest in Hall after all. Of course, he would be a much-needed addition to the Habs' lineup and accelerate their reset in a hurry, but not if the cost will hinder their progress in the future.  
Cole Caufield Could Turn Pro Sooner Than Expected
Cole Caufield has begun his sophomore year the University of Wisconsin, but it's unclear if the Big Ten's hockey season will happen because of the ongoing COVID-19 pandemic.
Related: Future for Canadiens' Cole Caufield Undecided
If the season is cancelled, Caufield and the Canadiens will have a few options to ponder. One is to let 19-year-old join the OHL and play for the Soo Greyhounds, foregoing his NCAA eligibility as a result. The other is to sign his entry-level contract with the Habs and turn pro.
"The Canadiens felt in the spring that Caufield needed another season at Wisconsin to be ready for the jump to the pros, so a decision would need to be made there if the college season is cancelled. But Caufield feels the summer he spent in Plymouth has been a massive step in his development," (from 'The Canadiens gave Cole Caufield a peek at his future and he likes what he sees', The AthleticNHL – 09/02/20).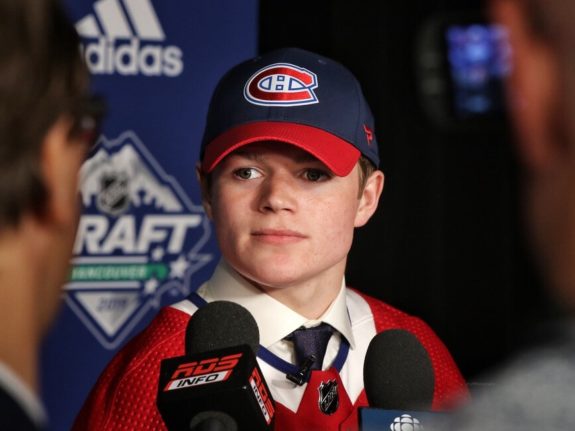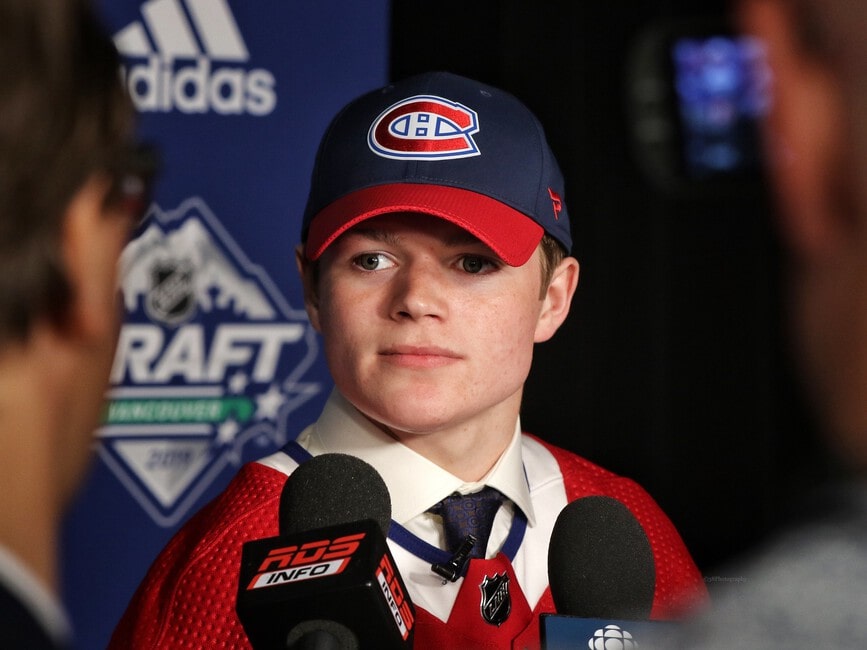 It's clear Caufiled would prefer to turn pro if it does come to that and who can blame him after watching his future teammates Jesperi Kotkaniemi and Nick Suzuki shine in the playoffs.  
Lukas Vegdemo is Re-Signed and Loaned to Sweden
The Canadiens announced on Sunday that forward Lukas Vegdemo has been loaned to Södertälje SK in the Allsvenskan (Sweden). He is expected to report for training camp once the 2020-21 season gets underway in Montreal and Laval.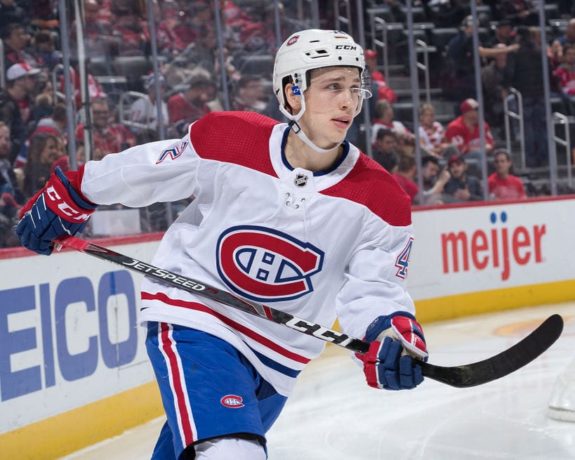 This season, Vegdemo recorded 19 points in 47 games with the Laval Rocket in the AHL. He also played seven games with the Canadiens and scored his first NHL goal on March 10 against the Nashville Predators.
Before being loaned to Sweden, Vegdemo, who made big strides in 2019-20 and is getting closer to being NHL ready, signed a one-year, two-way contract extension with the Habs a few days ago.
Guy Lafleur Feeling Good After Multiple Surgeries
After undergoing two surgeries in the past year, including successful quadruple-bypass heart surgery, the legendary Guy Lafleur attended Jonathan Drouin's annual golf tournament last week which raised $500,000 for the CHUM hospital in Montreal.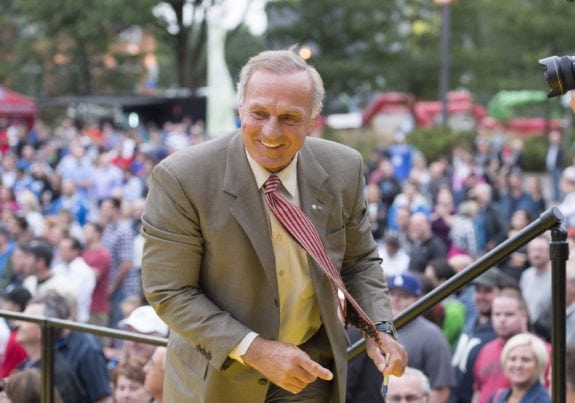 "I feel good. I feel very lucky to be where I am today and to be able to get all the support from the CHUM and the hospital there. They have so many great people taking care of me, so it's nice to be back on track." Lafleur said.
Lafleur also mentioned that he was able to speak to Dale Hawerchuk a few months ago before his passing.
"We lost him, but I was in contact almost every second week with him on the phone, talking about our problems and things like that. I was really sad to hear that he passed away, but you know it's something that you have to enjoy life. It's very important to be healthy and do everything that you can to get back on track," Lafleur added.
The Canadiens Will Be Represented on the NHL's Executive Inclusion Committee
As part of its initiatives to focus on combatting racism and promoting inclusion in hockey, the NHL has created a 15-person Executive Inclusion Council (EIC) which will be co-chaired by Sabres owner Kim Pegula and NHL Commissioner Gary Bettman.
Canadiens Executive Vice President and Chief Commercial Officer France Margaret Bélanger will be a member of the EIC which "will be committed to spearheading more inclusive thinking and more inclusive outcomes throughout the hockey ecosystem by candidly assessing its current state; identifying opportunities for positive change, and developing tangible action steps and benchmarks that will advance both the inclusion and diversity of the sport. This Council will focus on the importance of metrics and accountability."
What's Next for the Canadiens?
Now that Bergevin has kick-started the offseason with the acquisition of Jake Allen, it will be interesting to see where he goes from here and how he will manage his assets which include cap space, a full prospect cupboard and 12 picks in the upcoming NHL Entry Draft.
---
---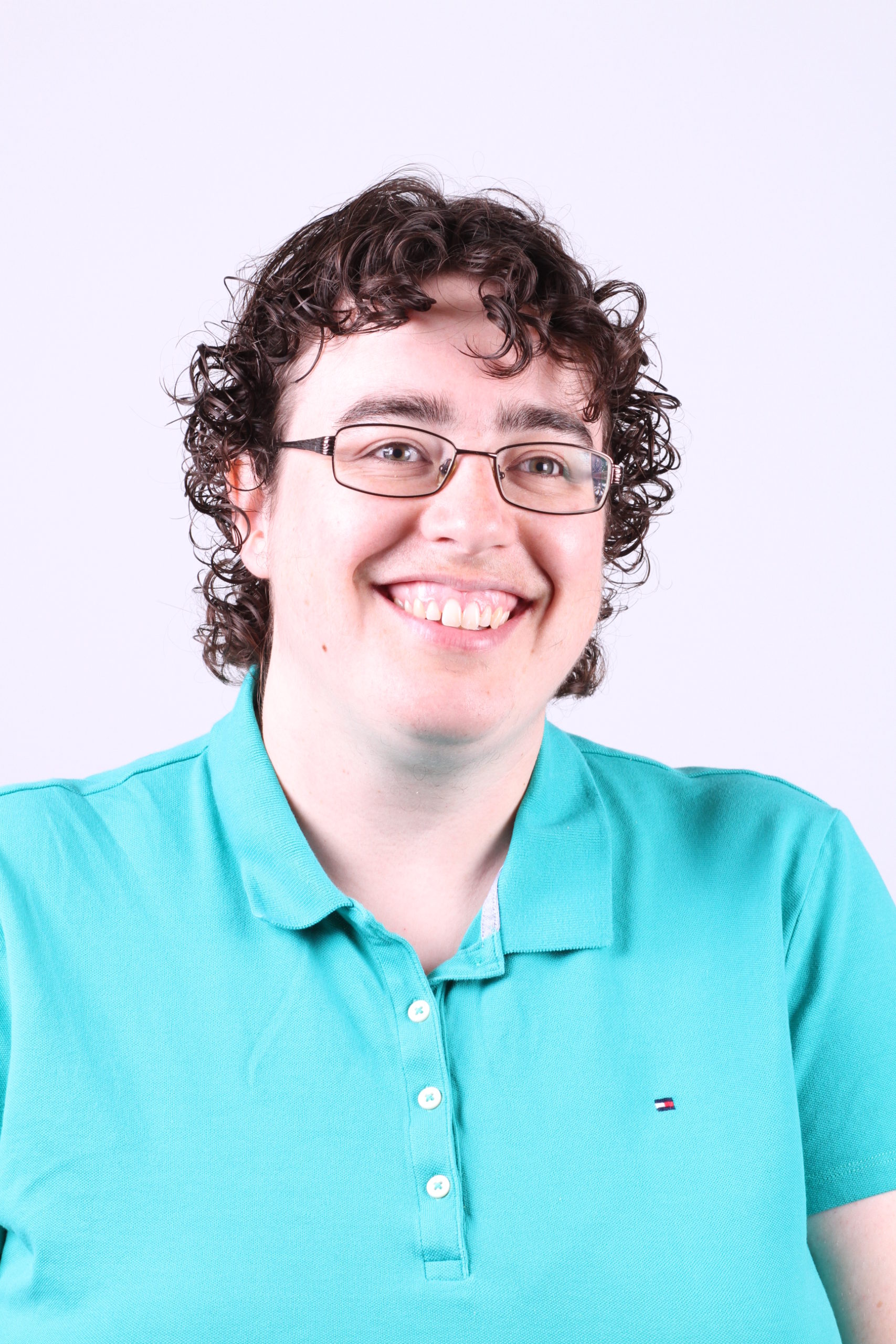 Melissa has been covering the Montreal Canadiens for The Hockey Writers since March of 2020. She is also THW's Social Media & Marketing Manager as well as co-host of Chicks & Sticks, a weekly show produced by THW. In 2006, she spearheaded the social media initiatives for Tennis Canada and Rogers Cup and was the primary person responsible for their upkeep for over 10 years. She has written articles for multiple tennis websites and interviewed the likes of Roger Federer and Serena Williams. While her career in sports started in tennis, her first love has always been hockey. She has a journalism degree from Concordia University.