Every NHL team has had more than their fair shares of busts and missed opportunities at the draft. Selecting a player that doesn't work out stings, especially if a future star goes one or two picks later. Although scouting is getting better, projecting how an 18-year-old player is going to develop is still a shot in the dark. Missing on a first round pick can spark a lot of backlash. First rounders in particular are supposed to be the crown jewel of the draft day haul and develop into good NHLers. The list below represents some of the more recent missed draft opportunities for the Habs.
Fischer vs. Giroux and a First Rounder That Could've Been
The 2006 NHL draft is a painful one looking back for the Habs. At 20th overall, the Habs selected David Fischer, a big defenceman playing high school hockey in Minnesota. At the time, the pick was a bit of a reach as he was considered a pretty raw prospect. After four years in college, he didn't develop much and went unsigned by the Habs. Fischer now plays in Austria.
That pick looks even worse today as Claude Giroux went two selections later to the Philadelphia Flyers and has been a prolific point producer in the NHL with 632 points in 705 games. The fact he played his junior hockey nearby with Gatineau of the QMJHL makes it seem like the Habs missed out on a player in their own backyard. That draft was made worse on day two as the team picked Ben Maxwell, a player who has bounced around several leagues and played 47 NHL games but never stuck. The pick after him? Milan Lucic.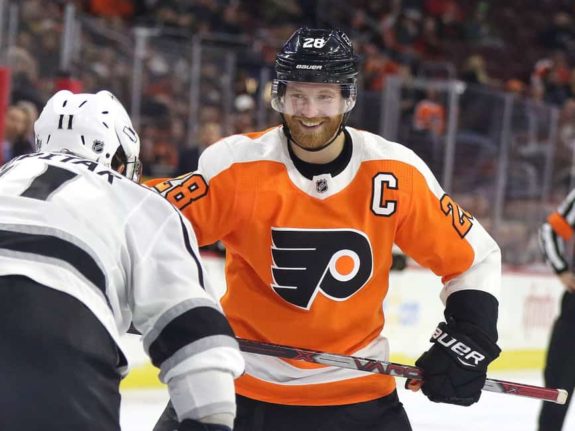 Another big hypothetical was in 2008 as the Habs didn't have a first round pick. They traded it to the Calgary Flames in the Alex Tanguay deal. With the pick, Calgary selected Greg Nemisz, who was a bust. He ended his career in 2015 and is now an assistant coach in the OHL. Two picks after Nemisz was John Carlson, a player that Trevor Timmins (who oversees Montreal's amateur scouting) is on the record saying he would've selected if the Habs had kept that pick.
In a draft class full of top defencemen, Carlson is one of the more underrated ones. A very good two-way defenceman, Carlson has 303 points in 575 games playing for the always-prolific Washington Capitals. The 2008 draft was a bad one for the Habs, as not one player they selected went on to play a single NHL game.
Hometown Pressure and a Failed Trade up
The 2009 draft was being held in Montreal and the pressure to make a splash was high. The team followed through by selecting hometown boy Louis Leblanc at No. 18 overall. In hindsight, LeBlanc was selected right around where he was projected to, and it was a weak draft class in terms of depth. Leblanc's development was going well until he got injured and his career completely plateaued during his second AHL season.
The pick looks even worse when considering that Chris Kreider was selected right after Leblanc. Kreider hasn't become a star per se, but he's a big, fast power forward with three 20-plus goal years in a row. Like with Carlson, Timmins claims he would've taken Kreider that year if things were different.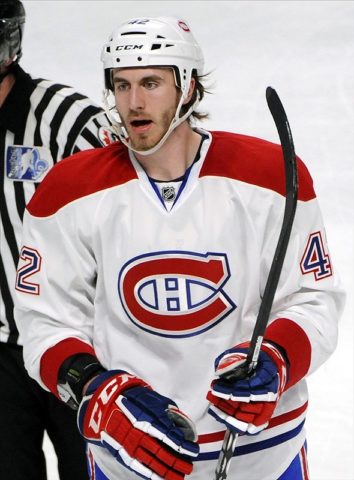 Scouts were high on American defenceman Jarred Tinordi in 2010, primarily because of his enormous size (6-foot-6) and leadership skills playing for the USNTDP. The Habs traded up from No. 27 to No. 22 to take him, but Tinordi ended up being a player who just wasn't good enough for the NHL. Even in his junior days, he never had much in terms of puck skills and wasn't able to keep with up with the NHL pace.
Four picks later, the Washington Capitals selected Evgeny Kuznetsov, who has been a star for them with 227 points in 310 games. Kuznetsov was drafted during a time when teams didn't trust Russians to come over and play in North America. As for Tinordi, he has primarily been an AHL player and he certainly didn't meet the lofty expectations placed on him.
Related: Grieving the Canadiens Lost Season
In Hindsight
Those misses hurt looking back, but it's not like the Habs were the only team to pass on those other players either. The Habs have also had their own steals in the draft which includes the likes of Max Pacioretty, P.K. Subban and Brendan Gallagher. Montreal's first round history in recent years has been hit and miss, but there are other teams who can say the same thing. It's always easy to look back in hindsight and say what could've been.
I have a Bachelor's Degree in Journalism from Ryerson University. I am a freelance journalist and a Montreal Canadiens writer for The Hockey Writers. I previously wrote for Simcoe.com and Last Word on Sports as well as interned at TSN.