The '12 Days of Christmas' is a classic holiday song first published in its current form in 1908. In a nod to the classic carol, join The Hockey Writers as we count down the 12 Days of Hockeymas. Each day, we will provide you with a piece of hockey history as we eagerly await the start of the 2020-21 NHL season.
Today we will look at the Montreal Canadiens' four straight Stanley Cups in the late 1970s. They are one of only three teams to have won four or more consecutive Cups; one of the other two was the late 1950s Canadiens, who won five straight. However, the organization's 1970s dynasty team might have been better suited to dominate than the one 20 years prior. That's due to the Canadiens' sheer dominance over a three-year period from 1975-78, as they were unbeatable. They also won in 1979, but the team wasn't as dominant compared to that three-year period.
A huge reason for their dominance was that the team was so balanced it could counter any style of play. If you wanted to play a skilled game, they had the players to match, and the same went for defensive and physical hockey.
The Dynasty
Superstar forward Guy Lafleur, who was a premier goal-scorer, led the Canadiens of the late 1970s. He wasn't necessarily the team's most important player on a given night, as they were solid from the crease out, and he was simply used as a scoring threat. He led the Habs in scoring each of the four seasons, having scored 50 or more goals and over 120 points each year.
In today's NHL, a player like Lafleur wouldn't be able to sustain such high numbers as he did in the 1970s when players had a specific role to focus on. For example, defensive forwards, like Bob Gainey, sacrificed their offence to help the team win. Two-way players like Jacques Lemaire and Pete Mahovlich helped their offensive linemates with their defensive game, although they also contributed offensively. The fact that everyone had their role and stuck to it is what made the team so successful, and that's how they won. Without everyone, they wouldn't have had the same success.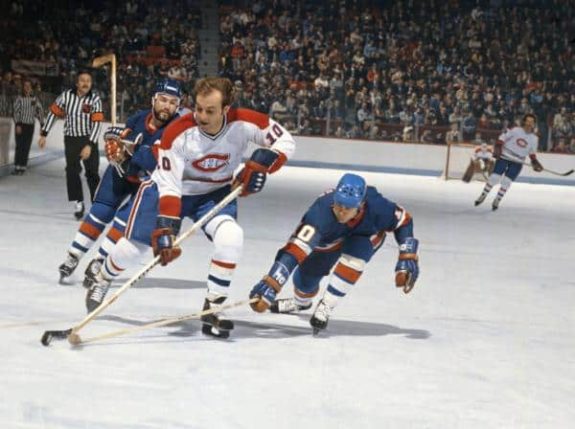 The team had many legends at the time, though some were nearing the end of their prime, like Serge Savard or Yvan Cournoyer, who was on the verge of retiring. This, in fact, makes the team even more impressive, as they were able to get the job done despite that some of their most important players were on the decline.
The most impressive season in NHL history was during this dynasty. The 1976-77 Canadiens had 60-8-15 regular-season record, good for 132 points in 80 games, a phenomenal feat and a record that still stands today. If you include the playoffs, the Canadiens lost 10 games out of 94 all season, as they went 12-2 en route to their second of four straight championships.
The Team's Style of Play
I mentioned earlier that this Canadiens team could play with anyone at any time. They used their offensive players, like Lafleur and Steve Shutt, more against finesse teams like the Toronto Maple Leafs and New York Rangers. When they needed toughness against the Philadelphia Flyers and Boston Bruins, players like Larry Robinson and Doug Riseborough would handle the business, while Gainey and Rejean Houle would be required to shut down the opposition's star players. Head coach Scotty Bowman really was a master at matching up his players to get the best results.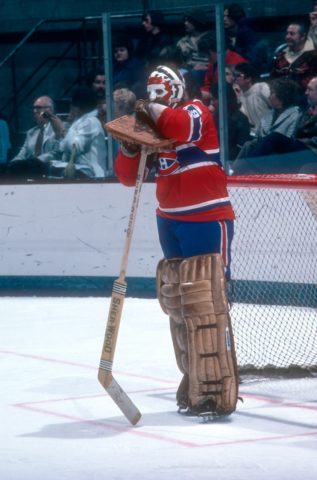 On defense, Robinson and Guy Lapointe played a strong two-way game, while Savard and Pierre Bouchard were the shutdown defensemen. In net, the team was led by Ken Dryden who, at 6-foot-4, was considered big for a goalie. Dryden won six Stanley Cups in only eight years with the Canadiens. He was remarkable and only made his team so much better. During his eight seasons, he put up an amazing record of 258-57-74 while posting a .919 save percentage (SV%) and 2.24 goals against average (GAA). His GAA and SV% were especially great as he played in a time when league scoring was a lot higher than it is today.
As a whole, during those four Stanley Cup runs, the Canadiens completed a combined record of 48-10 in the playoffs. What is even more remarkable is that in the first three years of the dynasty, they went 36-6. In fact, it is interesting that they lost one more game in the playoffs each year from the last. In 1976, they went 12-1, in 1977 it was 12-2, in 1978, they went 12-3, and finally, in 1979, they went 12-4.
The End of a Dynasty
Following the team's third of four Stanley Cups in 1978, they slowly started to decline. In 1977-78, the Canadiens posted 129 points, the team's third consecutive 125-plus-point season. However, the following year, due to some players aging, the team fell to 115 points, which was the second-best behind the up and coming New York Islanders.
A 115 point season is great; however, it is a decent fall from the team they were for the three years prior. Nonetheless, they were able to fight their way to a fourth Cup. This included a hard-fought seven-game series with the Bruins in the semi-finals. That seven-game series was the only series to go the distance in those four years.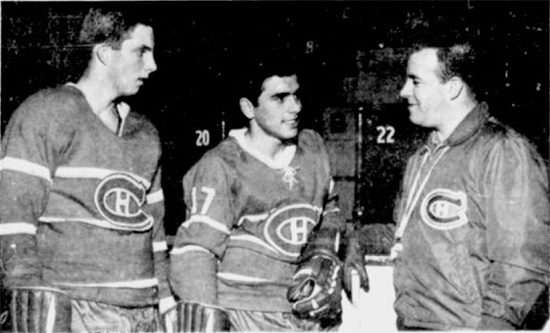 Following that last Cup win, key players like Lemaire and Dryden announced their retirement from the NHL at ages 33 and 31, respectively. This put a serious damper on the team, as they weren't able to find a suitable replacement for either going forward. During the 1978-79 season, they also lost their captain in Cournoyer, who retired due to too many back injuries. While he was no longer the same player, it made a difference in their performance without him.
Although there were some notable players lost during the 1979 off-season, no loss was more significant than head coach Scotty Bowman leaving to coach the Buffalo Sabres. In order to have a great dynasty, a great coach is needed, and neither Bernie Geoffrion nor Claude Ruel was able to capture the magic to keep the dynasty alive. Bowman actually left his job with the Canadiens after he didn't get the GM job despite expecting to be Sam Pollock's successor as GM.
Losing Bowman left a massive hole and put an end to the Habs nearly 25 years of dynasties in the NHL. The 1979-80 season saw the Habs lose in the quarterfinals to the Minnesota North Stars, putting an official end to the dynasty.
---
---