As disappointing as this season has been for the Montreal Canadiens, there are a few things that their fans have to look forward to. In the doom and gloom of it all, it's hard to picture next season being any worse than this year. The team's youth can only get better and the upcoming draft will be a big day for the organization. These are the three things Habs fans can hold out hope for. 
3. The Fact It Can't Get Much Worse
On almost all fronts, this was a bad season, and one the organization needs to learn from. Marc Bergevin's claim that this year's defence corps was better than last season's turned out to be incredibly false. Outside of a few individuals such as Brendan Gallagher and the current rookies, everyone else has underachieved in some capacity. Carey Price has been either hurt or struggling while Shea Weber was shut down for the year from an injury he reportedly got in the first game of the season. Jonathan Drouin's potential and promise as the gifted hometown saviour has yet to emerge.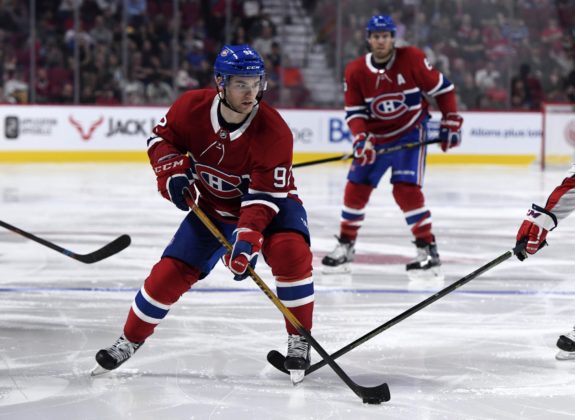 The good news? It's very likely they bounce back. Price is too good and has rebounded from rough patches before. Weber has been consistently good throughout his career and, hopefully, surgery and a full summer of rest will be the answer. As for Drouin, it's obvious the switch to centre isn't working and perhaps the additional pressure didn't help. At just 22, there is no way this is the best we'll see from him.
The Habs don't have the most talented roster in the league, but to have almost the entire team, including the stars, underachieve at once feels like an aberration to a degree. No doubt the Habs need more pieces, especially elite ones at centre and defence to compete with the league's best, but it's hard to picture the entire team being this bad again next season.
2. Their Current Youth
The Habs don't have an elite young player in the Connor McDavid or Auston Matthews mold, but that doesn't mean they are completely devoid of young talent. At his best, Drouin has the skill to compete with some of the better youngsters in the league. Ditto for Alex Galchenyuk. It has taken him awhile to really put it all together but he has been receiving praise from Claude Julien for his work ethic and improvement to his overall game.
The sophomore slump hit Artturi Lehkonen hard but he has the potential to break out in his third year. He has the defensive awareness and potential goal scoring ability to be an important player. After three years in the minors, Charles Hudon finally made the team full time and has made good progress in his rookie year. He has 24 points in 59 games, and while it's not outstanding, he constantly creates chances and if they started going in the net more consistently, 20 goals is not out of reach for him. Nikita Scherbak is someone else who has taken a step forward this year and it looks like he'll spend the rest of the season in Montreal.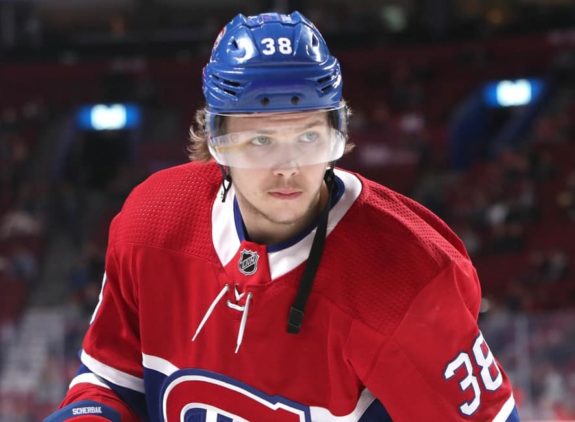 On the back end, Victor Mete unexpectedly made the team out of camp and has had a very solid rookie season. He is already one of the best pure skaters on the team, a skill that is ultra important in today's game. Noah Juulsen recently made his NHL debut and while his upside is likely second pairing at best, the Habs need a player like him. 
Unless someone pulls a Mete, it's hard to envision a prospect (outside of Juulsen) being in the NHL next season. Centre Ryan Poehling needs at least another year of college hockey but if he takes another big step forward, the urge to fast track him to the NHL will increase. The Habs are progressively getting younger which brings us to the biggest thing fans should look forward to.
1. 2018 NHL Draft
For fans of any NHL team, draft day is one of the most important days on the calendar. It is a day where teams re-stock the prospect cupboards with the best players that year's class has to offer. It is especially so for teams picking at the top end of the draft and if the Habs are going to take a step forward, they badly need a top pick this season. Hypothetically, if the season finished today and without draft lottery influence, the Habs would have the fifth overall pick. That pick would land them one of Andrei Svechnikov, Filip Zadina, Brady Tkachuk, Adam Boqvist or another player they deem to be worthy at that spot.
The draft lottery could change everything and it's hard to not picture what it would be like if the ping pong balls went Montreal's way and they jumped up to number one and therefore the chance to pick Rasmus Dahlin. Players like Dahlin don't come along very often and he is one of those generational prospects where it's difficult to find a hole in his game. Getting a piece like Dahlin would certainly go a long way in shoring up a defence corps that is slow and not overly talented.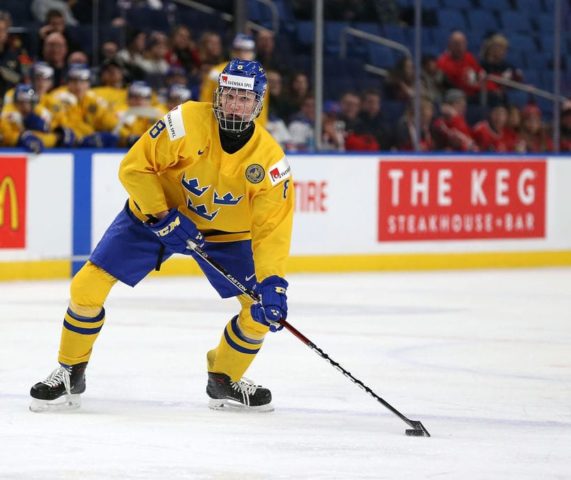 In addition to the potential of a top pick, the team has ten picks for 2018, including four in the second round. If they use all of their picks, it will go a long way in restocking their prospect pool. They desperately need to add high-end prospects as many of their current ones project to be third/fourth line forwards or bottom pairing defenders. 2016 was a great start with Mete emerging from the fourth round while Hudon was a fifth-rounder in 2012. They need to hit a home run in round one but more NHL players need to emerge from the later rounds if the Habs want success.
Cautious Optimism
While none of these points are guaranteed, it is a start for fans. Nothing in sports is a sure thing but it's important to know all hope is not lost for the Habs, even when it feels like it with every loss or the team's lack of depth at key positions being exposed. With the playoffs out of reach, the Habs have to move forward and get younger and better and finally acquire and/or develop players to fill the gaping holes. Otherwise, contender status will continue to elude them.