At this time last year, it was relative jubilation for the Montreal Canadiens following the NHL Draft Lottery. This time around, it's relative resignation after they once again ended up with the pick they were supposed to at No. 5 overall at the 2023 NHL Entry Draft.
No Connor Bedard for Canadiens
The bottom line is, whether you're a Canadiens fan or the Canadiens themselves, it's okay to be disappointed. Whereas in 2022, they earned the right to pick a projected No. 2 center in Shane Wright with the first pick (only to go with Juraj Slafkovsky), in 2023 they missed out on the chance to draft a generational talent in Connor Bedard.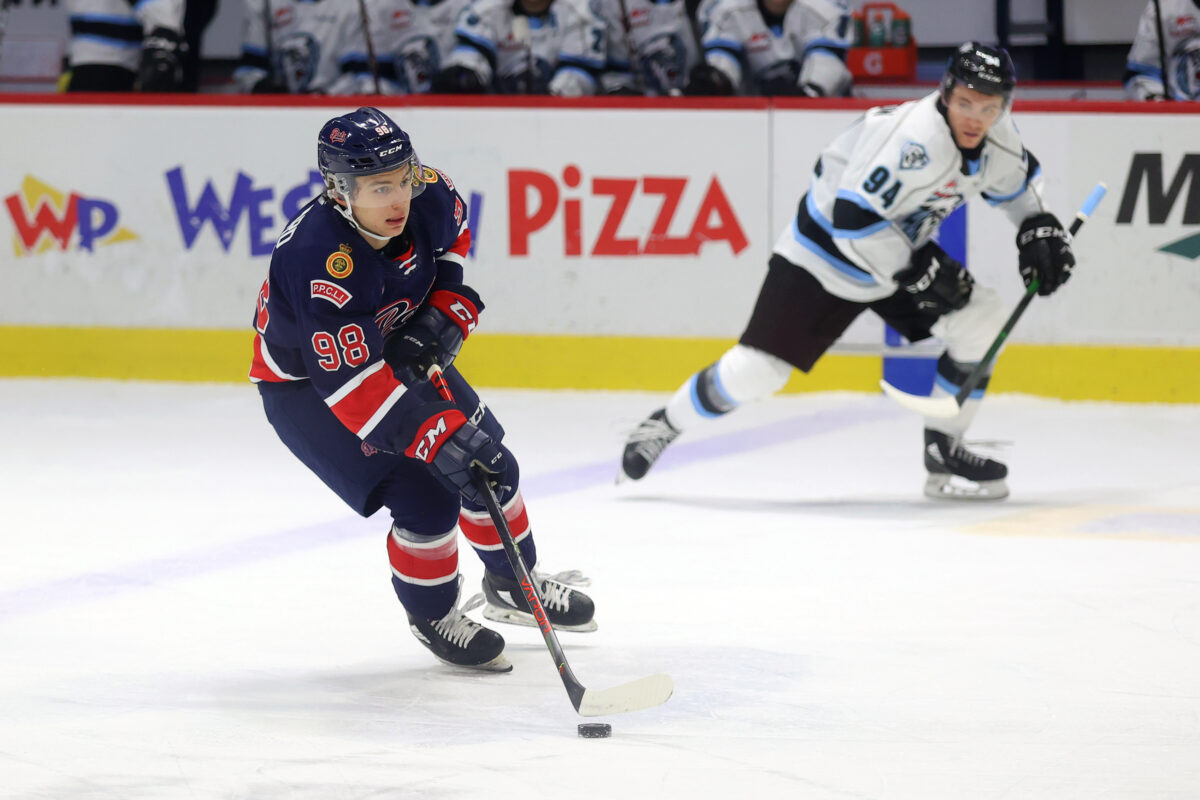 The "good" news is, they theoretically can still get a projected elite player and not just a star one, if Russian Matvei Michkov falls like many are predicting due to the geopolitical issues in which the region is currently embroiled. The potentially bad news, depending on your perspective, is it remains to be seen whether a) he does indeed fall, as talent-wise at least, he's a top-four (if not top-two) prospect and b) the Canadiens take the risk if he is available.
Related: 2023 NHL Draft: Baracchini's Top 96 April Rankings
According to journalist Brian Wilde, based on insider information, the Canadiens are likelier than not to go against the grain and favor size over skill (relatively speaking). With Michkov listed as 5-foot-10 and 172 pounds, he's not exactly going to convince anyone who may be on the fence to the contrary, especially due the uncertainty surrounding his future, under contract for a few more seasons overseas.
Canadiens in No Man's Land with Fifth Pick
So, in at least one way, the Canadiens are in an undesirable position, having fallen into no man's land, for all intents and purposes. They'll have missed out on Bedard, who, barring something incredibly unforeseen, will go to the Chicago Blackhawks at No. 1 overall.
---
---
The top four is rounded out by Michkov, Adam Fantilli, who is projected to go at No. 2 to the Anaheim Ducks, and Swede Leo Carlsson. From there, there's a drop in talent to the point you're looking at projected great players, but ones who fall short of the same elite status.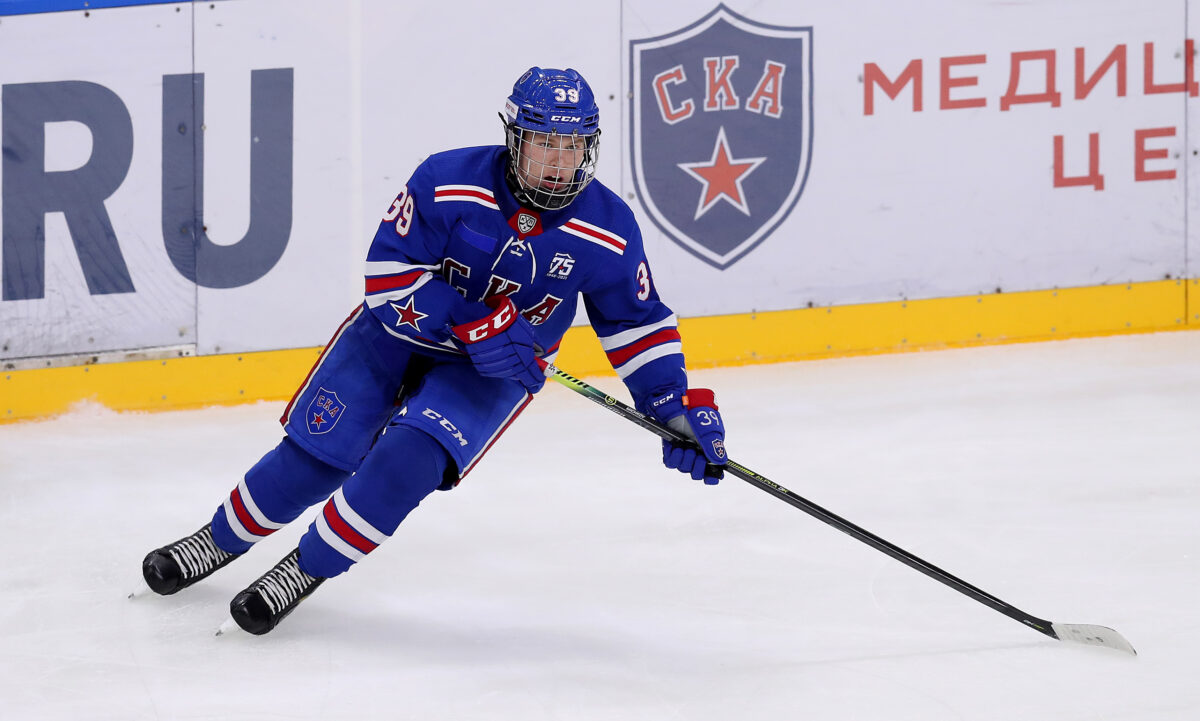 The implication should be clear. Had the Canadiens moved up, even to just No. 2, they'd have had no choice but to go with Fantilli for example and there would have been no room for second guesses. Now, it becomes incredibly murky.
However, even if it's hard to see which way the Canadiens will go as a result, there's another, better way to look at it. Based on how the picks shook out, the Canadiens and their fans can find solace in how there's little they could have done to move up. They were obviously a bottom-five team in the NHL, but by a fair, eight-point margin.
---
Latest News & Highlights
---
In effect, the Canadiens were the best of the rest, while only two points separated the fourth-place San Jose Sharks from the basement-dwelling Anaheim Ducks. The third-from-last Blackhawks obviously won out in the end, but nine points separated them from the Canadiens. That's a lot.
Sure, there were games the Canadiens could have lost that they ended up winning. However, you're looking at five different final scores that would have had to change to get the result you wanted. Fate doesn't work that way. Generally speaking, short of a single what-if moment (or maybe two if want to be especially cruel to yourself), it clearly wasn't meant to be.
Canadiens Should Jump at Chance to Take Michkov
Maybe that's of little solace to some, but, when you're in a position where you have zero control over things like this, it's all you're going to get. Meanwhile, the Canadiens are in a position to still draft a very good, likely great player, one who could conceivably fill the hole they have on the right side on defense, following the departures of Shea Weber and Jeff Petry. They'll have to go off the board to do it (with David Reinbacher for example), but, for those who had their hearts set on Bedard, would any other player really fill the hole they now have in their hearts?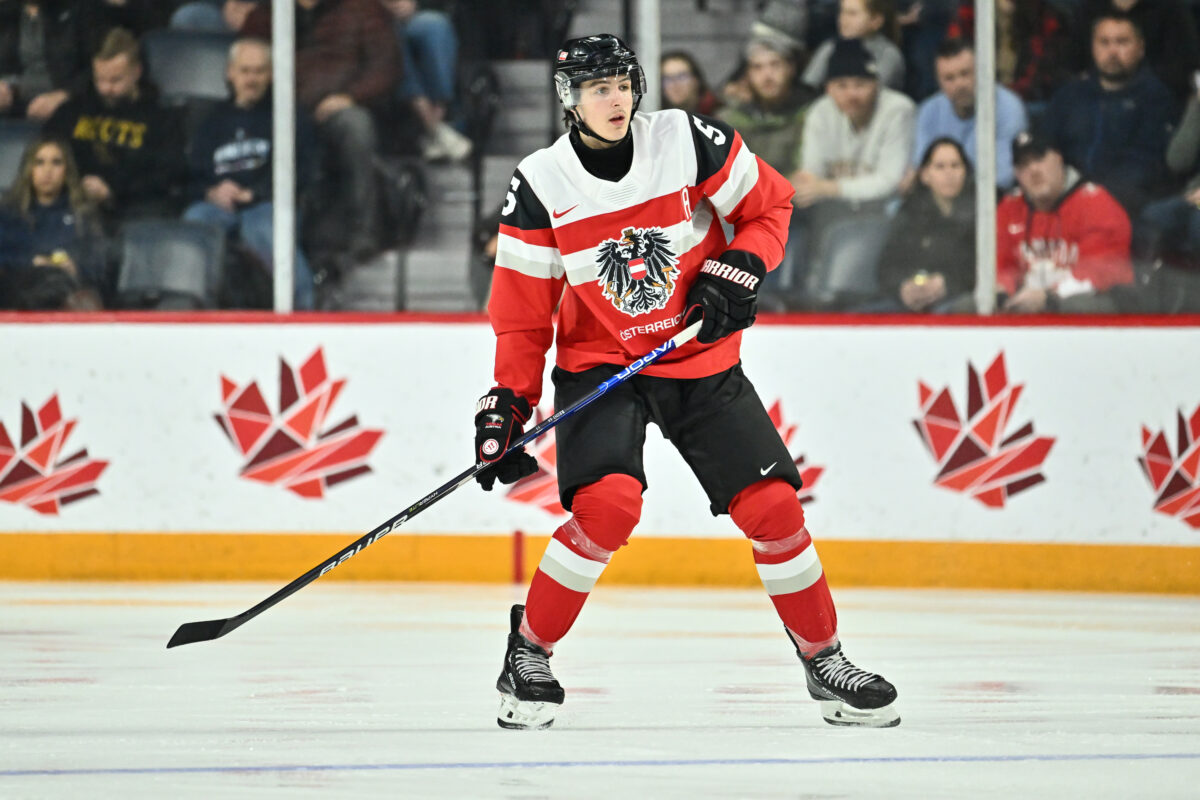 To be clear, the Canadiens obviously would have found a way to make it work if they earned the chance to draft another center in Bedard. Without a top-level winger to play on current-No. 1 center Nick Suzuki's right side to complement him and Cole Caufield, they should want a player like Matvei Michkov. And, if they're resigning themselves to going off the board to pick someone like Reinbacher, they arguably should just go ahead and take the risk with the former (if he's still available).
All that having been said, there's reason to be disappointed, but not heartbroken. Bedard wasn't the Canadiens' to lose. And, following a season in which they jumped significantly in the standings from last place in 2021-22, things are on the right track. It may not be the player they (everyone) wanted, but the one they do get will at the very least have the skills to take them to another level, even if only eventually.
No one knows what the future holds beyond that, as anyone the Canadiens take has the potential not to make it to the NHL. So, no one should get too caught up in that future as a result. Right now, the Canadiens are where they should be, and that's perfectly all right. Greatness in one form or another could still be in the cards, though. That's something to look forward to, not look down on.