With July 1 fast approaching, NHL free agency opens and the money will start flying. While most of the attention will be on where John Tavares ends up, the Habs have some work to do heading into next season. While their problems won't be solved by way of free agents, there are short-term options out there that make sense. In particular, there are some defencemen who are viable options that could slot in, and play on the left side for the Habs. Here are three under the radar players who could be free agent options for general manager Marc Bergevin to consider.
3. Tobias Enstrom
Other than at centre, the Habs' biggest need is on defence, specifically on the left side. While it will be difficult acquiring a young, legitimate top pairing defenceman to play with Shea Weber, the Habs will have better luck looking at short-term options. As of right now, they have Victor Mete, Karl Alzner and Mike Reilly as their NHL options, with some AHL players in the mix for the bottom pairing spots. It's a pretty thin depth chart, and they would benefit having a player there who is experienced and can play those top four minutes.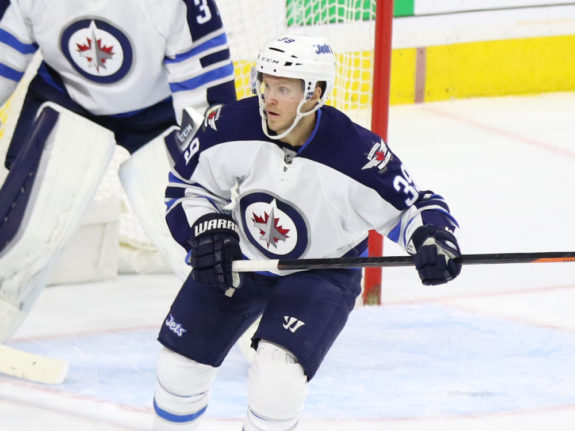 Tobias Enstrom spent most of his career under the radar in Atlanta/Winnipeg, playing for struggling teams. He is a free agent for the first time and is a legitimate option who could step in for the Habs. At this stage in his career, Enstrom is a second/third pairing option, but it's better than what the Habs currently have. Offensively, his numbers have declined, though he remains a very solid defensive option. He would be a good stop-gap option until one of the defence prospects is ready, or if they acquire a better player. Injuries have made an impact on Enstrom at 33, but he likely still has enough in the tank for a short-term deal.
2. Thomas Hickey
Similar to Enstrom, Thomas Hickey is a left-handed defenceman who doesn't get a lot of press, and is more well known as being a player that got drafted too high (fourth overall by Los Angeles in 2007). Nonetheless, Hickey is an established NHL defenceman at this point, as a solid four or five option. He posted a career high in points this past season with 25 in 69 games. Hickey averaged around 18 minutes a game for the New York Islanders, and the Habs need players who can eat minutes and be reliable.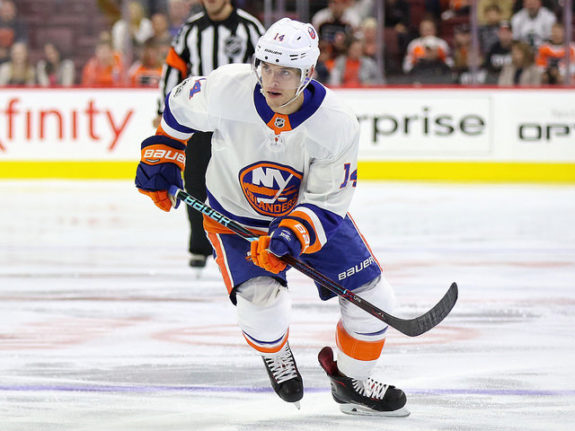 Being 29 and the kind of player he is, he won't command a big money, long-term contract and while he wouldn't be the ideal option to have on a top pairing, Hickey can at the very least fill in. The expectations for the Habs going into next season aren't very high. However, they still need players who can contribute positively and like Enstrom, Hickey is likely better than what they have now. 
1. Anthony Duclair
After a promising rookie season that included 20 goals and 44 points, Anthony Duclair's NHL career hasn't followed the expected upward trajectory. A trade last season from Arizona to Chicago didn't do much and he went unqualified as a restricted free agent. Duclair is the kind of low risk, high reward reclamation project that is worth a shot. He is just 22, a great skater and has shown before he is capable of scoring.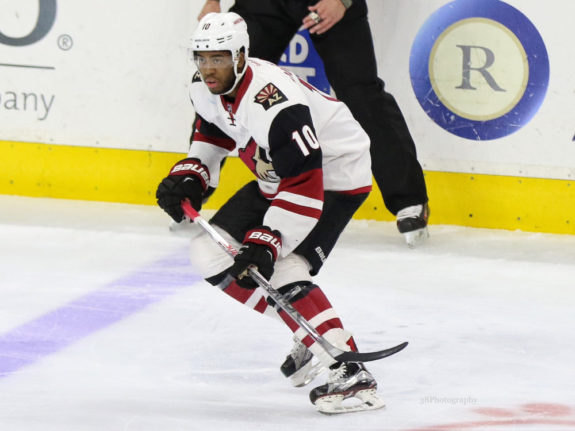 Duclair can play both wings and the Habs need more skill in the lineup. Especially since they could likely start the season with forwards Paul Byron and Andrew Shaw on the injured reserve. Perhaps a reunion with Max Domi could be beneficial for the both of them. They played well together with Team Canada at the World Juniors, and were reunited again for their rookie years in Arizona, which coincidentally remains the best they've shown in the league. Duclair has already played for three NHL teams, but has yet to establish himself. A one or two-year "prove it" deal could be in the cards with a player like Duclair. 
Low Risk, High Reward
When it comes to July 1, the Habs could sign of these players or look in a completely different direction. The organization is pretty tight-lipped in regards to what their plans are. The chances of them landing one of the big free agents seems slim at this point, and Bergevin doesn't often go overboard in free agency, minus the Karl Alzner signing last year. He'll likely aim for short-term depth signings, which is a good option, as they could flip them for assets at the trade deadline or see if it pans out with little risk.