With so many elite young prospects breaking into the league at younger ages and dominating, it's perhaps created an unfair expectation that every high-end prospect is capable of this. As former third overall picks in 2012 and 2013, respectively, Alex Galchenyuk and Jonathan Drouin have had their up-and-down moments in their NHL development. Both are immensely talented, but their general inconsistency can be frustrating at times. However, there are indications that both players are capable of taking the next step from potential to bonafide stars.
Getting More out of Alex Galchenyuk
Between him and Drouin, Galchenyuk is the goal scorer of the two with 20-goal and 30-goal seasons under his belt. The 2018-19 season will be his seventh in the NHL, and the hope is the work he and head coach Claude Julien put into improving his consistency of effort and defensive game this year will finally pay off.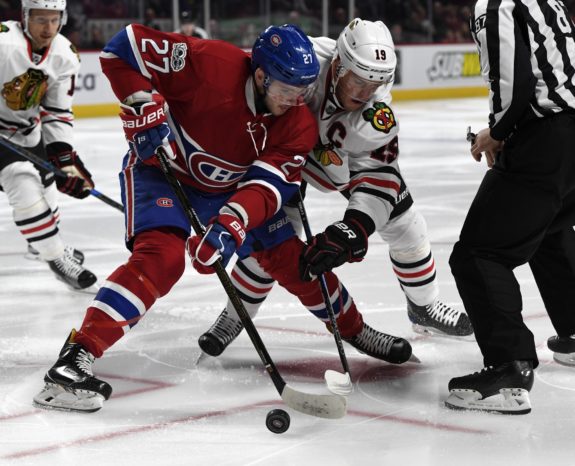 The beginning of this past year was a struggle for Galchenyuk, but he really took some steps forward in the last few months of the season and got his game back on track again. No longer a kid by any means, it's time that Galchenyuk makes that crucial step from inconsistent 40-to-50-point player to a star capable of producing 60-70 points per season. He has shown he can score goals at the NHL level and doing so consistently will elevate him.
Can Jonathan Drouin Live up to the Hype?
Drouin probably has the best set of hands on the Habs, and, when he's on his game, his skill is apparent. That's when his vision and quick hands allow him to make passes most players can't make and his shiftiness makes him almost untouchable. While not a natural goal-scorer, he is more than capable of lighting the lamp.
He fits the profile of the small, speedy player that thrives in the league's current environment. However, inconsistency and playing a different position on a new team saw Drouin take a step backward after a promising 2016-17 campaign with the Tampa Bay Lightning.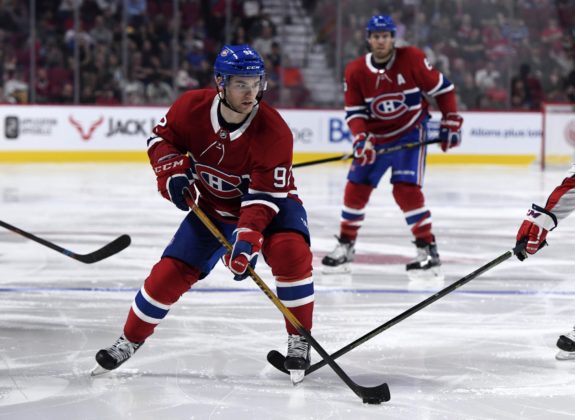 Drouin's skill set is better on the wing, but unless the Habs acquire a legitimate top centre in the offseason, he will likely stay in the middle. At this point of his career, the hope was that Drouin would be further ahead in his development. Having just turned 23, there is no way this is the best Drouin has to offer.
Chances are if he was still playing on a contender in Tampa and at his natural position, Drouin would have had more than the 46 points he had this year. One factor to watch will be the impact of new assistant coach Dominique Ducharme. Ducharme was Drouin's coach in junior with Halifax where he played some of the best hockey of his career to date. Perhaps having his old coach around again will produce similar results.  
The Long and Winding Road
It's also worth noting that some players, even elite prospects that were high first-round selections, take more time to become the players they were projected to be. One example is St. Louis Blues forward Brayden Schenn. The fifth overall pick in the 2009 draft by the Los Angeles Kings, Schenn was an offensive machine in junior hockey with 315 points in 224 games in the WHL. At the NHL level, Schenn was a solid producer in six seasons with the Philadelphia Flyers, playing both centre and wing and gradually increasing his point totals from year-to-year.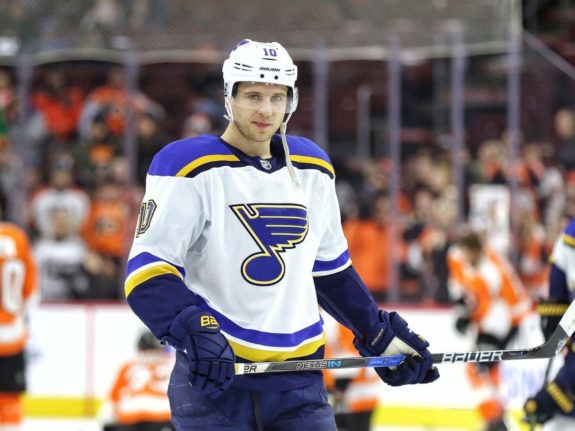 However, inconsistency at times left many wanting more from Schenn, considering his talent level and impressive resume in junior. It was when he was traded to the Blues where he really took off this season. Playing centre on the top line, Schenn exploded this year with 70 points in 82 games. At age 26, he finally had his breakout year and became the player many expected him to be when he was drafted.
Even the now-retired Sedin twins took several seasons before becoming the prolific scorers they are known as. Their first four seasons in the NHL were average, at best. However, when they came back after the 2004-05 lockout, their offence took off and they emerged as star players. Galchenyuk and Drouin have both shown glimpses of brilliance at the NHL level and have slowly gotten better over the years. It hasn't been at the speed most envisioned but if they follow a similar path to Schenn and the Sedins, it will be worth the wait.
Realizing Their Potential
It is important that Galchenyuk and Drouin continue to take steps forward and get better. They have the talent to be elite players and considering how big their roles are and the way they play, they need to produce. For both players, it's gaining that consistency in their defensive play and effort that will take them to the next level. Julien speaks positively of the two and the improvements they made this season. The expectations for the Habs next season aren't high but the demands on the two former third-overall picks will be huge.