With Marc Bergevin on a seemingly endless vacation, there hasn't been much action for the Montreal Canadiens as of late. After a vigorous start to the offseason, the last few weeks seem like they are taking forever, But there is some news this week to get the hockey senses tingling. So without further ado, here is this week's Canadiens news and rumours; there isn't much of it, but there is a major implication on the team next season.
Jacob Olofsson Signs with Timra
Canadiens prospect Jacob Olofsson has signed a two-year contract with Timra in the second-tier Allsvenskan Swedish league. He started this season in the top-tier Swedish Hockey League (SHL), playing for Skelleftea, but after moving to left-wing from his natural position at center, Olofsson struggled and only managed two points in 16 games.
The second-round, 58th overall pick by the Canadiens is familiar with Timra; he played for the second-tier team for 14 games in 2016-17, and the Timra junior team since 2014-15. The move will allow him to go back to his original centre position, in the hopes that it will re-energize his career.
Shane Churla Signs with Florida
Canadiens director of amateur scouting Shane Churla has joined the Florida Panthers and will take on the same role with his new club as he had in Montreal. Churla has spent the last seven seasons with the Canadiens, his first three as a chief amateur scout.
Churla was an integral part of rebuilding the Canadiens floundering prospect pool and, along with Trevor Timmins, helped build it into one of the best in the league. It is unknown who will replace Churla or if the Canadiens will give the assistant general manager Timmins more responsibility.
Jesperi Kotkaniemi's Loan Ends
During this offseason, the Canadiens loaned several players to different European hockey leagues, one of the most notable being Jesperi Kotkaniemi. Kotkaniemi was loaned to his hometown team of Pori Assat in the Finnish Liiga, playing 10 games. Kotkaniemi was coming off an injury-riddled season that saw him score only eight points in 36 games before being demoted to the AHL's Laval Rocket.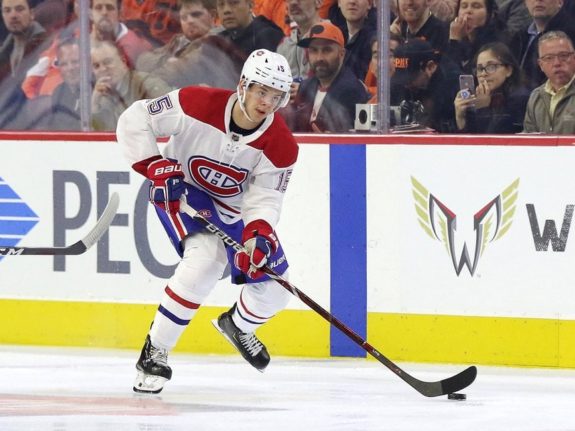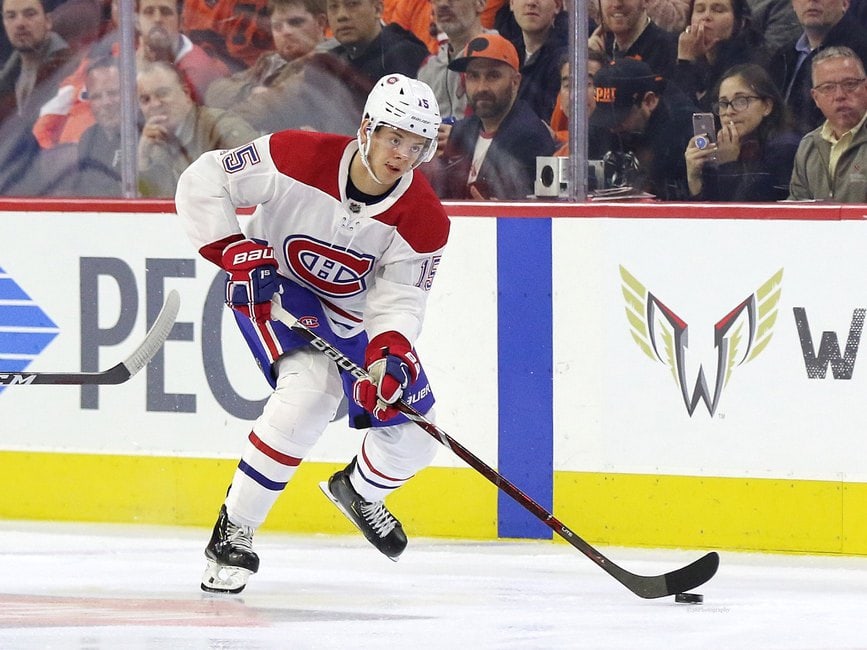 After recovering from a spleen injury and working on his lower-body strength, Kotkaniemi had a strong showing during the Canadiens playoff run, scoring four goals and leading all forwards on the team in hits with 36. He had a slow start to his season in Pori as he was held scoreless in the first four games, but ended his time there, scoring eight points in his last six games, including two goals.
Caufield Starts His Season
The Big Ten in the NCAA started their season a few weeks ago, and Canadiens college standout Cole Caufield has come out of the gates flying. Caufield has amassed four points in his first four games, but he has yet to score a goal – Oh! Caufield scored his first goal as I wrote this, against Penn State.
Some fans and media were worried because Caufield had yet to hit the back of the net, but his play had been on par: he is driving the offence and creating chances, just not burying them. Wisconsin is 2-2 to start the season, winning both games against Notre Dame but losing both to Michigan. This week they will play two games against Penn State and two against Arizona State.
The All-Canadian Division
It is looking more likely that there will be an all-Canadian division in the near future if the NHL season starts as early as January. If this is the case, then it could be a good thing for the Canadiens. In the past three seasons, they're 27-11-9 against Canadian teams, and if the league has a season, it looks like it will only be 60 games.
Related: Canadiens Should Pull for a Canadian Division in 2020-21
The Canadiens probably improved their team more than any other Canadian team this offseason with Josh Anderson, Jake Allen, Joel Edmundson, Alexander Romanov and Tyler Toffoli. They increased their scoring and improved their defence and goaltending to decrease their goals against; this should significantly increase wins compared to the season before.
Well, that's the news for this week! As I said, it wasn't much, but the Kotkaniemi and Churla news could prove big for the Canadiens in the future, and an all-Canadian division would be exciting to watch next season.
---
---