We've already taken a look at the Buffalo Sabres' worst contracts for the 2020-21 season. While there are some rough deals on the books in Buffalo, there are also several team-friendly contracts to help even things out.
You'll notice a theme with the best contracts on the Sabres' roster: all but one of them are short-term deals. That's no accident — it's difficult for even the best players to live up to a lengthy contract. What's more, the COVID-19-related financial constraints of the 2020 offseason led to numerous players settling for short-term contracts with the expectation that they'll be able to cash in whenever things get back to normal.
Here are the Sabres' best contracts for the 2020-21 season.
Jack Eichel
$10 Million Average Annual Value (AAV)
It's not easy to make a $10 million-per-season contract look like a bargain, especially when that contract runs through to the 2025-26 season, but the Sabres' captain looks like he'll be able to do just that.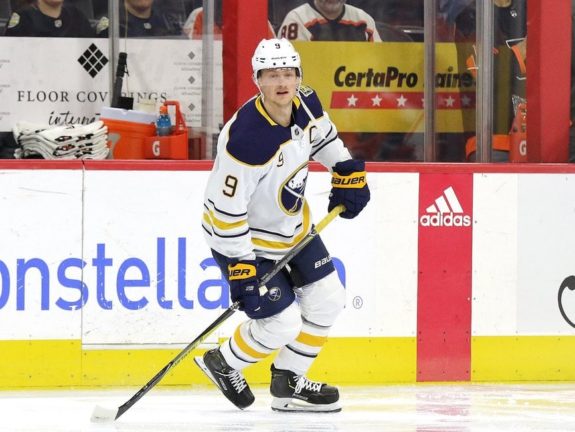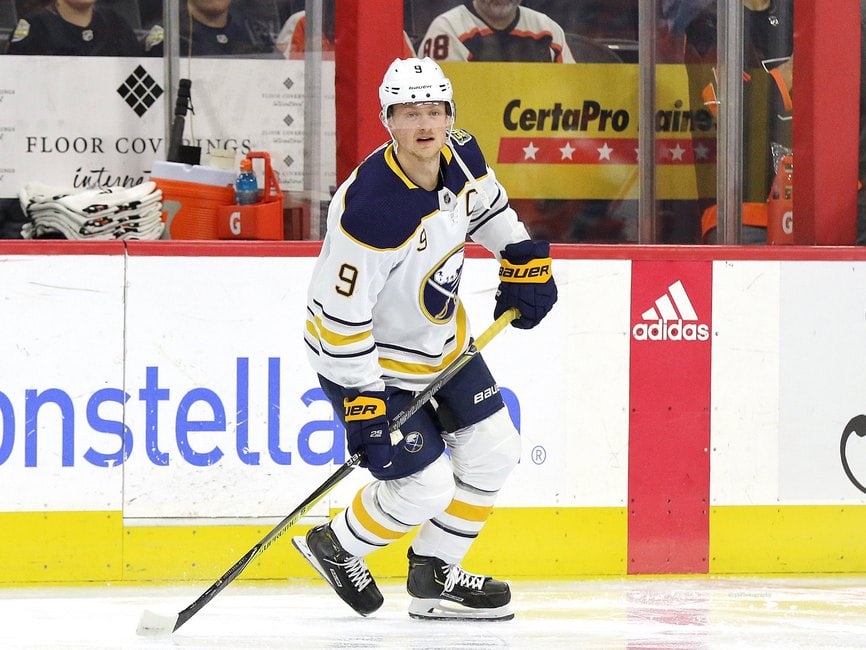 Eichel's points per game rate has gone up in every season of his career so far (his 2019-20 mark of 1.15 was 12th in the NHL), and that trend should continue with the addition of former Hart Trophy winner Taylor Hall to his line. While Eichel has tied for the twelfth-highest cap hit among all players in 2020-21, the only ones who will make more than Eichel and scored at a higher clip last season were Connor McDavid, Artemi Panarin, and Patrick Kane. Pretty good company.
He firmly belongs in the conversation as one of the best players in the game, and at age 24 is just entering his prime. The speculation about his future in Buffalo is just that — the face of the franchise isn't going anywhere.
Victor Olofsson
$3.05 Million AAV
The 25-year-old Swede has come a long way since being taken in the seventh round of the 2014 NHL Draft. It took a while for Olofsson to finally make an impact in Buffalo, but he made a pretty sizable one in his first full NHL season, scoring 20 goals and 42 points in 54 games.
Olofsson might have the best shot on Buffalo's roster, and has already proven to be a weapon on the power play. It remains to be seen if he will once again play on a line with Eichel; his ceiling will obviously be lower if head coach Ralph Krueger plays him on the second or even third line.
Regardless of where he plays, having a legitimate goal scorer making just over $3 million in each of the next two seasons is an absolute steal for the Sabres.
Taylor Hall
$8 Million AAV
Who knows how long the former league MVP will actually be in Buffalo, but the one-year, $8 million contract Hall received from the Sabres is the definition of a low-risk, high-reward move.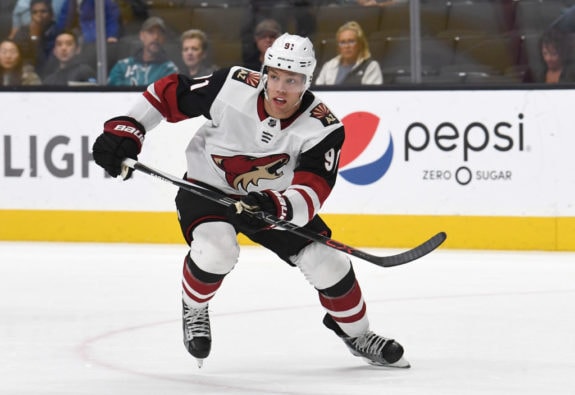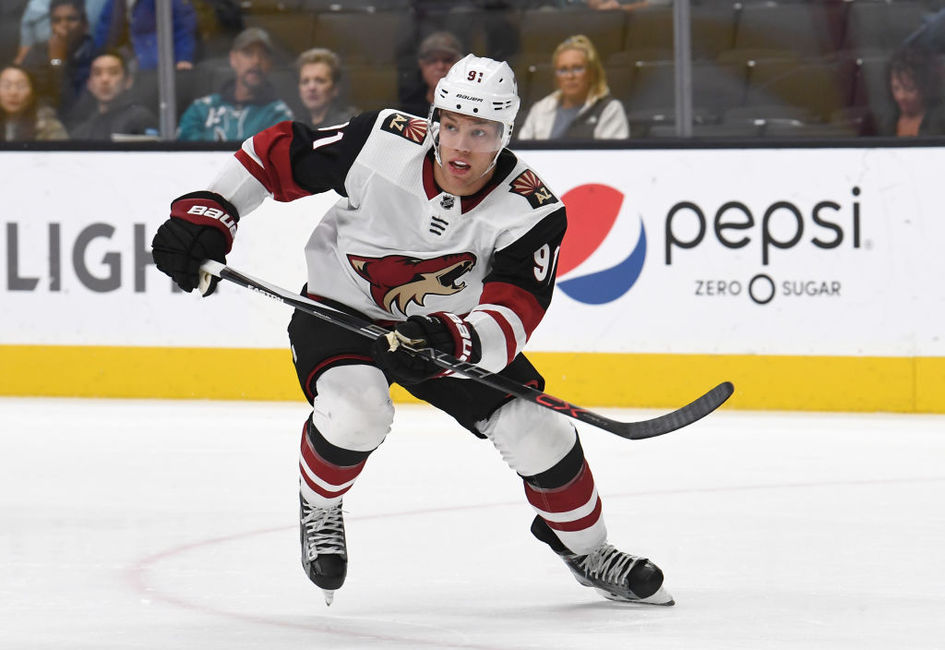 Playing with a superstar center in Eichel, Hall should post some of the best numbers of his career. Having played on some pedestrian offenses in Edmonton, New Jersey, and Arizona, Hall has been a point-per-game player four times. His playmaking and goalscoring ought to provide a boost to a Sabres offense that has perpetually been in the bottom half of the league.
If the team struggles, general manager Kevyn Adams can dangle Hall for a trade package that should net a sizable return. However, if the Sabres finally break their postseason drought, it would likely increase the chance that the 29-year-old will look to stay long-term.
But apart from everything else, the addition of Hall lends some much-needed credibility to a franchise that is in desperate need of some. It's a move that shows the rest of the league that Buffalo is still a (somewhat) desirable location.
Honorable Mention
Eric Staal – $3.25 Million AAV
The Hall signing received all the headlines around the league, and deservedly so. But bringing Staal over from the Minnesota Wild was just as good a move from Adams.
In 16 seasons, Staal has scored fewer than 50 points just three times — and last season's total of 47 points in 66 games would have equaled 58 points over 82 games. As recently as 2017-18, he was nearly a point-per-game player (76 points in 82 games) while scoring 42 goals.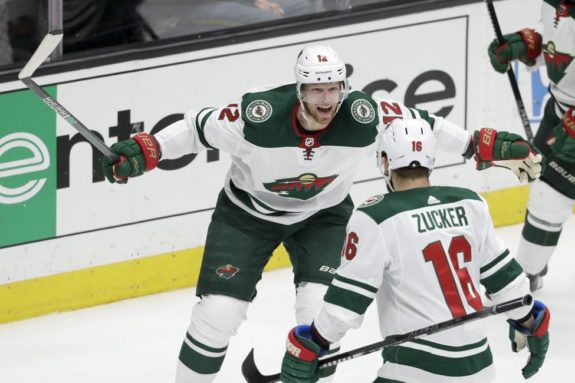 At age 36, Staal isn't likely to see any notable increase in production, but his consistency and reliability are traits the Sabres sorely need. He will help serve as an ideal role model to the likes of Dylan Cozens and Casey Mittelstadt.
Like Hall, Staal may not be in Buffalo for more than a season. But if he can help lead the team back to the playoffs, the signing will have been more than worth it.
Sam Reinhart – $5.2 Million AAV
The one-year deal Reinhart signed this offseason will be the third contract of his young career, and so far, he's proven to be a bargain at each one.
While he may never develop into the star Sabres fans hoped he'd be when taken second overall in 2014, Reinhart has nevertheless developed into a reliable top-six forward who has topped 50 points in each of the last three seasons. 
Paying second-line money to a guy who has shown flashes of top-line production is always a bargain, but it will be interesting to see where — and with whom — Reinhart plays in Buffalo's 2020-21 lineup.
Worthwhile Investments
It's playoffs or bust for the Sabres in 2020-21. The fan base is growing increasingly fed-up with missing out on the playoffs year after year. On paper, this is a roster that is notably stronger than it was last season thanks in large part to some clever offseason work from the new general manager. If the players mentioned above provide the expected bang for their buck, it could very well lead to a trip to the postseason.
---
---