As much as some fans wish it were the case, you can't assemble an NHL roster like a video game in franchise mode. In a salary cap world, financial considerations go into every decision a general manager makes.
The teams that find the most success tend to have the same things in common when it comes to salary management: taking advantage of star, young players on cheap deals, making savvy veteran signings that won't break the bank, and finding the occasional steal via free agency or trade.
With the salary cap remaining at $81.5 million for the upcoming season, the Buffalo Sabres find themselves in decent shape financially, with a projected 2020-21 cap hit of a little over $78 million. Like every other team, though, the Sabres have a few regrettable contracts on their books. Here's a look at the three worst contracts on the current roster.
Jeff Skinner
$9 Million Average Annual Value (AAV)
When the Sabres handed Jeff Skinner an eight-year, $72 million contract after the 2018-19 season, it seemed like a hefty and lengthy price to pay even for a guy who was coming off of a 40-goal season.
If the deal looked questionable then, it's an outright disaster now after Skinner's brutal 2019-20 campaign. Playing away from star center Jack Eichel, Skinner tallied just 14 goals and 23 points in year one of his new deal.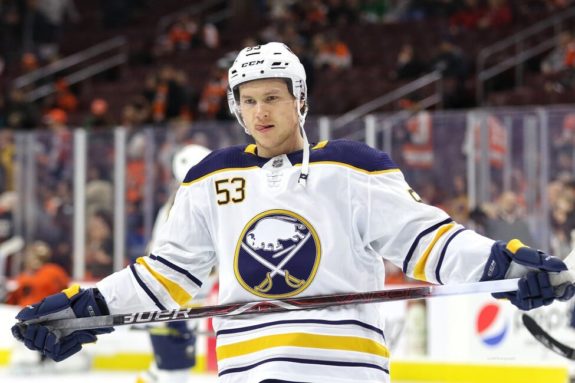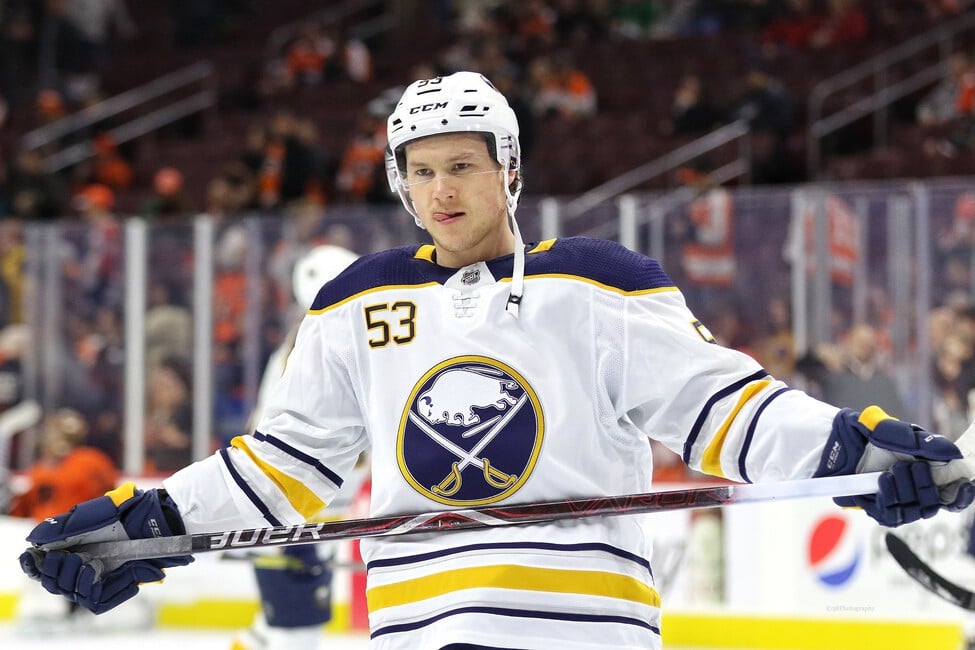 Skinner's numbers almost have to improve in 2020-21, and some people have floated the possibility of putting him on a line with former Carolina Hurricanes teammate and new Buffalo acquisition Eric Staal. But to even approach being worthy of such a hefty contract, Skinner needs to be a consistent 35- to 40-goal scorer. After last season, that doesn't seem like a strong possibility.
His contract isn't just the worst on the Sabres, it's one of the worst in the entire NHL.
Kyle Okposo
$6 Million AAV
One of the marquee signings of the 2016 offseason, the Sabres' acquisition of Kyle Okposo seemed like a good move at the time. The former New York Islander had posted three straight 50-point seasons and figured to be a strong addition to Buffalo's top six.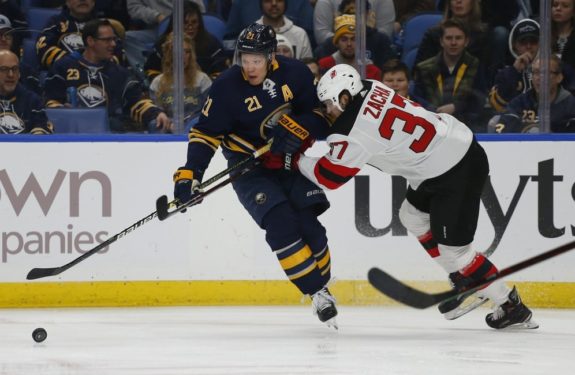 Instead, Okposo has seen his points-per-game mark drop in four consecutive seasons, due to a combination of poor health, inconsistent play, and mediocre linemates. What's worse is that he is signed through the 2022-23 season, by which time he will be 34 years old. Now firmly a bottom-six player, Okposo is leaned on more for his leadership and two-way play instead of as a scoring threat.
Zemgus Girgensons
$2.2 Million AAV
For the most part, new Sabres general manager Kevyn Adams has had a solid first offseason, bringing in the likes of Staal and Taylor Hall to boost the offense and improving the team's depth with the additions of Cody Eakin, Tobias Rieder, and Matt Irwin. However, he left a lot of fans scratching their heads after giving former first-round pick Zemgus Girgensons a three-year contract with a $2.2 million AAV.
There isn't a lot about Girgensons' game that leads one to believe that he's even a replacement-level player. His main role is as a penalty killer, and the Sabres are coming off a season in which their shorthanded play was historically bad. His 12 goals last season marked just the second time in his career that he's reached double-digits in the category. That number will most likely drop, as his 14.1% shooting percentage was well above his career average of 8.4%.
Now, $2.2 million doesn't seem like a big cap hit, but even for that kind of money, you're expecting a reliable bottom-six forward. Girgensons has proven that he isn't even that.
Honorable Mention
Rasmus Ristolainen
$5.4 Million AAV
Buffalo's most polarizing player is actually coming off one of his better seasons. Despite scoring fewer than 40 points for the first time in five seasons (33), Ristolainen improved his plus/minus from a ghastly minus-41 in 2018-19 to a respectable minus-2 last year.
That being said, there's a reason why the big Finn is surrounded by perpetual trade rumors. His lapses in the defensive zone too often overshadow his offensive capabilities, and seasons of playing on a bad team have clearly taken their toll. With two years remaining on his current deal, Ristolainen will likely continue to be an enigma for Sabres fans.
Brandon Montour
$3.85 Million AAV
At first glance, this isn't necessarily a bad contract, but Sabres fans had high expectations for the former Anaheim Duck after he came over in a 2018-19 midseason trade for Brendan Guhle and a conditional first-round pick.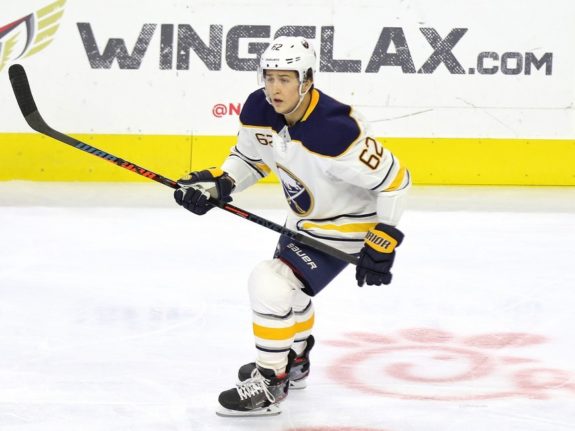 The 26-year-old is in his prime and has shown the potential to be a legitimate top-four defenseman. But he'll be an unrestricted free agent after the upcoming season, and will need to show that he's worthy of a longer investment on the Sabres' part.
Every team is going to have a few bad contracts to deal with. The key is outweighing those bad deals with production from players on cheaper contracts. And, of course, it wouldn't hurt if a few of the names mentioned above played at a level worthy of their paycheck.
---
---