The Vancouver Canucks struggled to re-sign key free agents this offseason, as the franchise saw Jacob Markstrom, Chris Tanev, Tyler Toffoli, and Troy Stecher join new teams. The bad contracts the Canucks have signed in the past have contributed to the loss of the four. Although general manager Jim Benning has signed his top players to great deals, he has overpaid quite a few players on the roster.
3. Jay Beagle – $3 Million
Jay Beagle signed a four-year deal with an average annual value (AAV) of $3 million after winning the Stanley Cup with the Washington Capitals in 2018. At 35 years old, Beagle is heading into the third season of his contract. He has been a fourth-line centre and a penalty killer through the first two seasons of his deal.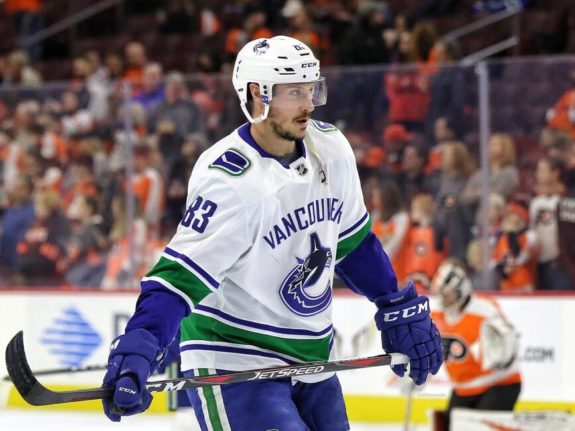 Aside from his play in the defensive end, Beagle hasn't offered up much help in the offensive zone. Through 112 games, he has scored five goals and posted 21 points on a Canucks team that needs depth scoring. As Beagle ages, his scoring ability will continue to regress. Although he is useful in the defensive end and brings championship experience, a cap hit of $3 million is proving to be too much for him. At 35 years old, he will likely take a step back in the defensive end as well.
Had Beagle not been signed by the Canucks at $3 million, they would have had enough cap space to re-sign one of the four players they lost.
2. Brandon Sutter – $4.375 Million
Brandon Sutter is heading into the final season of his five-year contract. Throughout the offseason, the two-way forward had been a prime candidate for a buyout, but since the buyout window has passed, that is no longer possible.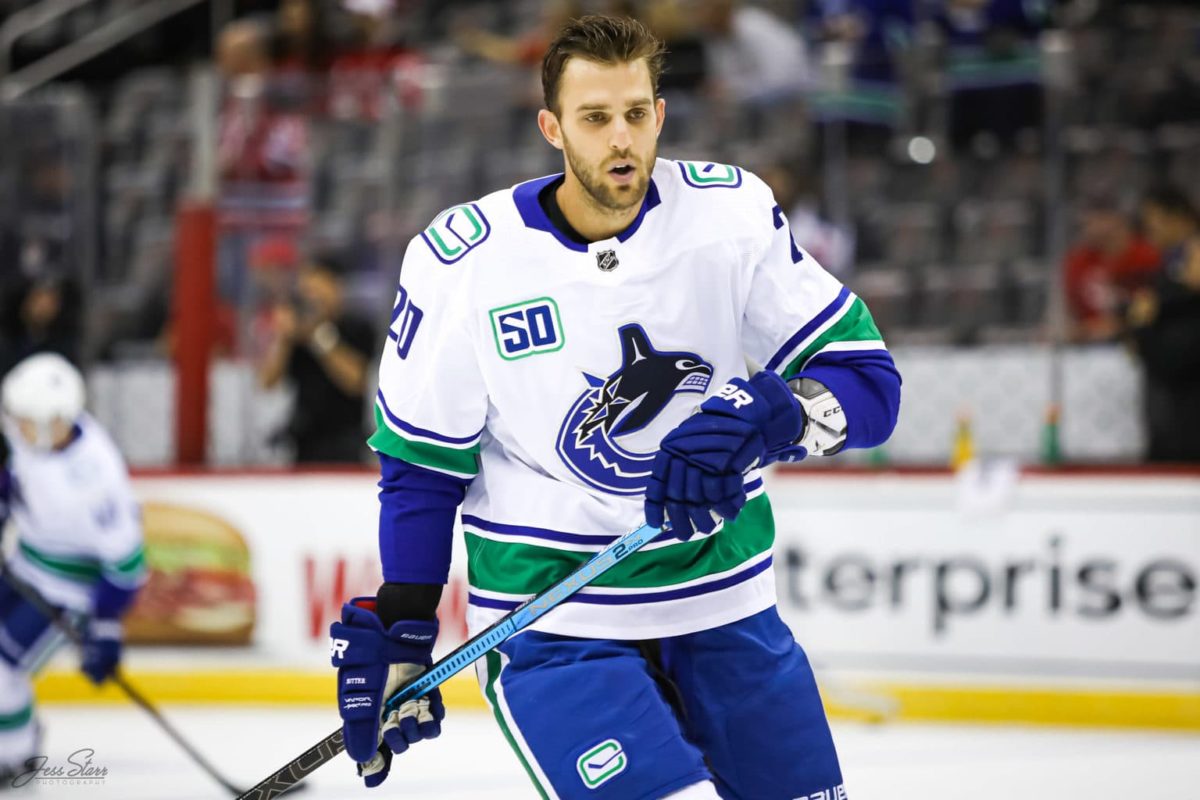 Sutter's time in Vancouver has been riddled with injuries, as the forward has only played in 232 games in the past five seasons. He has only reached the 80-game mark once in his time with the Canucks. Similar to Beagle, Sutter has also struggled to help offensively. He has scored 45 goals and 92 points.
His struggles with injuries and lack of offensive production are why Sutter's AAV of $4.375 million is too much. In comparison, Tanev signed with the Calgary Flames for four years with an AAV of $4.5 million. Tanev provided a lot more help for the Canucks last season and would've been useful next season as well if they had cap space to spend on him. Also, Toffoli signed with the Montreal Canadians for four seasons with an AAV of $4.25 million, a cap hit less than Sutter's. Toffoli would have provided the Canucks with the scoring help they will need next season.
1. Loui Eriksson – $6 Million
Loui Eriksson's six-year contract with an AAV of $6 million continues to be the worst contract for the Canucks. His cap hit is the highest among Canucks' forwards. Since joining the organization, he has seen his goal and point totals dip. Benning rewarded Eriksson after he posted 30 goals and 63 points in the 2015-16 season with the Boston Bruins. Since then, the Swedish forward has struggled to score more than 11 goals and reach the 30-point mark.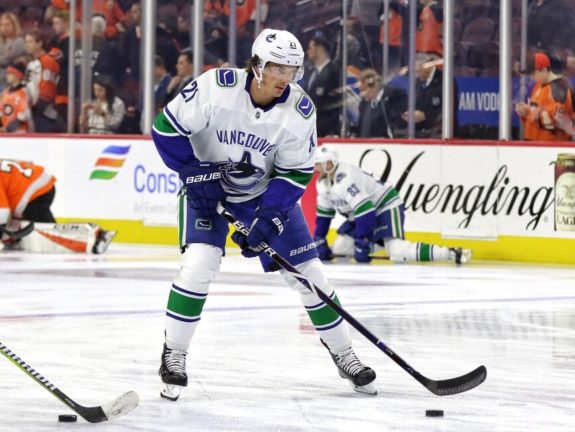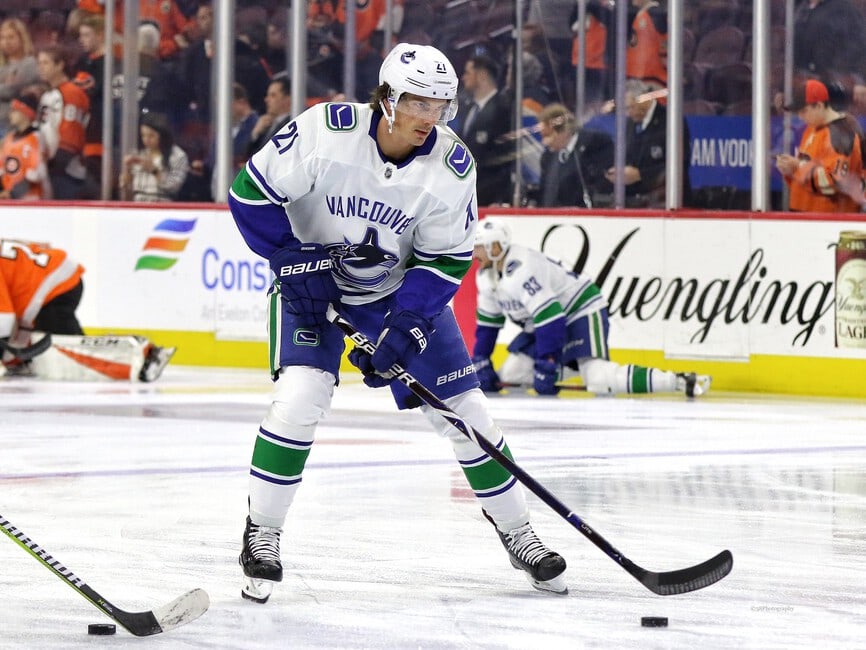 Not only has he struggled to produce offensively, but he has also played himself out of the lineup. Near the end of the Canucks' 2020 Stanley Cup playoff run, Eriksson was no longer a regular contributor. In the 10 games he had played in, Eriksson averaged 15:56 of ice time but posted zero points. He played with Bo Horvat, who at one point led the league in playoff goals with 10. The Swedish winger was unable to assist on any of Horvat's goals.
The Canucks will have to wait for two more seasons until they get rid of his $6 million cap hit, while Eriksson likely stays out of the lineup.
Canucks' Poor Contracts are Hurting Them
All three players mentioned have hurt the Canucks due to their high cap hit and lack of offensive production. Signing Beagle after the club already had Sutter made no sense at the time, as both forwards play the same role. Eriksson was signed to play with the Sedin twins but didn't see much time with the duo. The Sedins retired after Eriksson's second season with the organization.
Along with the Beagle, Sutter and Eriksson, the Canucks have other players signed to contracts that may hurt them down the road. Tyler Myers has four seasons left with an AAV of $6 million and will be turning 31 years old next February. Myers had 21 points last season and was signed to provide the Canucks with offensive help from the blue line. He will be needed next year with the departure of Tanev and will need to chip in a bit more. If not, his contract could be bad for the club.
---
---