The Montreal Canadiens should trade Max Pacioretty to the St. Louis Blues ahead of the trade deadline this year. St. Louis is a team who will make the playoffs. They have a pool of prospects that could be part of an inevitable Habs reset. While a number of teams look like potential trading partners for the Canadiens, the Blues look to be the best.
It is folly to try and predict trades. There is simply too much information that hockey analysts cannot access. Too many moving parts. Of course, this doesn't stop folks from trying to guess. The key is to make sure your assumptions are acknowledged ahead of time. Here are some of mine.
The Case for a Pacioretty Trade
The first assumption here is that the Canadiens season is over. Even after winning two games this weekend, the playoffs are out of reach — they have been for a while. While some will keep the dream alive until it is mathematically impossible, it is time to start remaking this team.
The second assumption is that Pacioretty is the best asset that can be moved at this time. The Habs are deep on the wing and need centers. Pacioretty has been a steal for the Habs, consistently scoring 30 goals for a mere $4.5 million through 2018-19. While he has struggled this season, this may be more about the team that surrounds him.
Third, trading him now gives the receiving team two bites at the playoff apple before having to negotiate a pay rise for him. Max will thrive on a team with a defense that can make a first quick pass. He should return to form when he plays with a legitimate top line center. He is also likely to do better with the weight of the captaincy in Montreal off his shoulders.
The Ask for Max
The ask for Pacioretty is high. "I think a lot of the GMs are telling me that's based on Max Pacioretty and the ask from the Montreal Canadiens," Nick Kypreos stated on Hockey Night in Canada. "Some teams are telling me as many as four pieces: a first-rounder, a second-rounder, a warm roster body, and a top prospect."
https://www.youtube.com/watch?v=30TIU2N8D1w
That is a lot. Of course, the initial ask is not what a team would ultimately take. In this case, Marc Bergevin is on the ropes. Even the mild-mannered and more than fair Brian Wilde is now suggesting:
Max Pacioretty has to go. Bergevin already lost Radulov and Markov to their freewill. Shall he let Pacioretty who is worth a 1C prospect and a first round draft choice walk away for nothing too? He's worth most in a trade right now which is good timing because he's worth nothing to Montreal considering the playoffs are lost. In fact, he's helping the Habs win which is even worse for their draft position.

If Bergevin can't make these changes to turn the Habs around before next season, then he's not the man for the job. Simple. Geoff Molson, please stand by to hit Control-Alt-Delete.
Why the St. Louis Blues?
As Connor Lapalme points out, while there are a number of teams that might be interested in Max, the Blues should be at the top of the list. Why? The Blues are perennial Cup contenders but lack the scoring punch to put them over the top. Adding Pacioretty would give the Blues some serious scoring depth and alter the composition of the team. The Blues have the organizational depth that Habs fans should salivate over. While others have suggested Pacioretty could be moved for a defenseman, at this point unless he brings back a center, I believe the trade will be judged a failure, at least in the short term.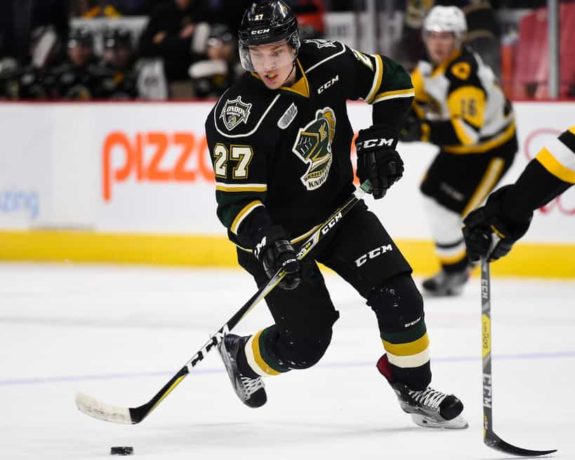 Centers Robert Thomas, Jordan Kyrou must be on the Habs wish list. While the Blues have a number of other prospects both Klim Kostin and Tage Thompson could also fit the bill.
Cost to the Canadiens
Many fans have soured on Pacioretty. Some want him to lead this team and make it better by virtue of wearing the "C" on his sweater. Even the biggest Patch critics must know that no captain can make a mediocre team magnificent. Others want him to be more of a bruiser, take the body and use his size as a power forward would. But, that's not Max. He is a sniper who has demonstrated year after year that he can score.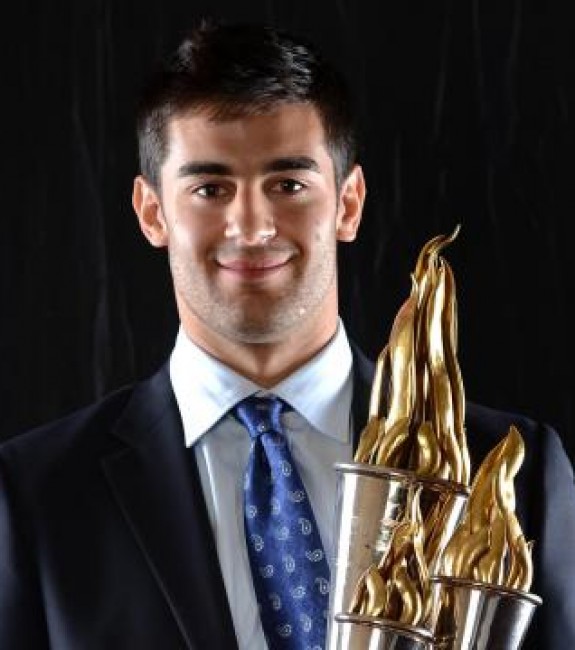 This is the biggest challenge to trading Pacioretty. No trade will bring back the kind of scoring the Habs need in the short term. Max has been an important part of this team. Had Bergevin managed the talent and the playoff window for this team in a more responsible way, we wouldn't need to have this conversation. He didn't though, and now we do.
Criminologist by training. Hab fan for life. Aspiring Beer League hockey star.