With the 2018 NHL Trade Deadline quickly approaching, teams are finalizing their plans for the season and working on making moves. Whether those moves involve acquiring players for a playoff push, acquiring assets for the future or some combination of the two ultimately decides on the team in question. When talking about the Boston Bruins, it should go without question that they fall into the "buyers" category.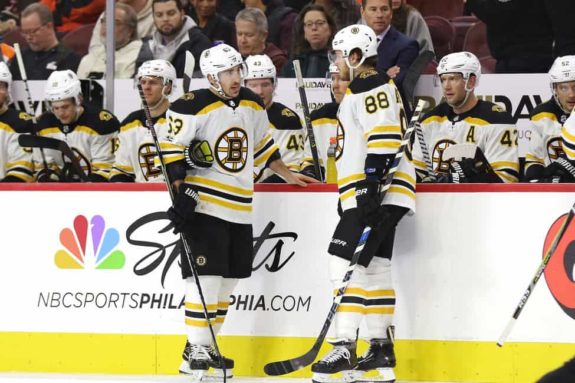 Heading into their Tuesday night tilt against the Detroit Red Wings in fifth place in the NHL with games-in-hand on each team ahead of them in the standings, the Bruins are primed to make a deep postseason run this year. Despite finally losing a game in regulation after 18 consecutive games with a point earned, the Bruins are currently in the middle of a two-game winning streak against all odds. Two consecutive wins may not seem very impressive, but perspective is important.
Considering this team has continued to roll without Brad Marchand, Charlie McAvoy (who looked a little rusty in his first game back following a procedure to correct an irregular heartbeat), Noel Acciari, Kevan Miller and Anders Bjork, it's clear that the Bruins success hasn't been just a flash in the pan. While it once seemed like messing with the lineup would be counterproductive, this team has shown that they can play regardless of who is dressed each night.
Sometimes, things change. While this team doesn't need to make a change, the Bruins have proven they can compete against some of the best teams in the league. It's for that reason why they deserve some reinforcements heading into the playoffs.
Who Fits for the Bruins
When looking to make a trade, it's important to identify an area of need and work on bolstering it with a move. For this Bruins team, however, there hasn't been a glaring weak link that needs addressing. With that in mind, adding a rental for the right price shouldn't be avoided if it can add solid depth for a playoff run that will likely see every team involved deal with varying degrees of injuries.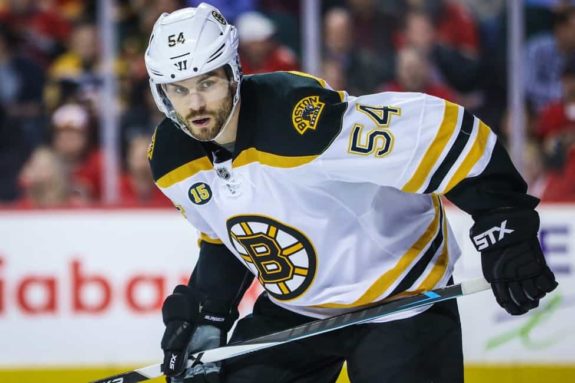 It isn't out of the question to see a team play 10 defenders in a single playoff round, and that's where the Bruins could ultimately find themselves looking for an upgrade. The current options on the team are made up of Paul Postma and Rob O'Gara who sit at eight and nine on the depth chart. Ideally, the Bruins will have one of Adam McQuaid or Kevan Miller as the team's seventh defenseman heading into the postseason, but adding to the depth wouldn't hurt.
While it could be sensible to add an inexpensive defender to bolster their depth, the Bruins could be aiming much higher than that this season. With a team that looks ready to take the next step, a bonafide top-four defenseman might be in the cards for the Bruins at the deadline if the cost is deemed palatable. Players who fit the criteria of being a top-four defender obviously don't come cheaply, but that shouldn't deter the Bruins from pulling the trigger on one very specific player if a deal should present itself. That player is New York Rangers' captain Ryan McDonagh.
McDonagh The Ideal Trade Target
McDonagh, a 28-year-old blueliner on a New York Rangers' team ready to sell at the deadline, provides everything the Bruins could possibly ask for in a defenseman. A legitimate top-two defender, McDonagh would help the team on both sides of the ice. His offensive totals may not jump off the page, but with two goals and 26 points in 48 games, McDonagh is no stranger to contributing some offense from the back-end. He's the type of player that you need to watch to truly grasp his ability.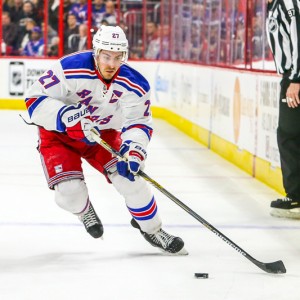 McDonagh's offensive potential isn't his most impressive trait and it should never be seen as the focal point of his game. A versatile defender who can be effective at five-on-five, on the power play and shorthanded, McDonagh's ability to transition the puck through skating and passing coupled with his defensive tendencies should be very attractive for the Bruins.
Not afraid to put his body on the line, McDonagh has blocked at least 130 shots every season since 2011-12, not including the lockout-shortened 2012-13 season when he blocked 78 in 47 games. With 128 blocks through 48 games this season, The 6-foot-1 blueliner is on pace to crush his career-high of 182 blocks with an impressive 205 blocks in 77 games.
If his ability alone wasn't intriguing enough, the Rangers could be looking to sweeten the deal for any team looking to make a trade. As mentioned by Larry Brooks of the New York Post, the New York Rangers could be willing to eat up to 50 percent (the maximum figure permitted under the CBA) of McDonagh's' $4.7 million contract that expires at the end of the 2018-19 season if it helps get them a return they deem worthwhile. That's where a potential deal for McDonagh gets very interesting.
A Trade for McDonagh is a Long-Term Investment
If the Bruins are looking to make a splash and acquire a bonafide top-four blueliner, McDonagh is an ideal fit considering the long-term ramifications of such a deal. Zdeno Chara is still playing at a high level and should be seen as the Bruins' No. 1 option on defense. With that in mind, it would be naive to think his days aren't  numbered at 40 years old. While he'll likely remain in Boston beyond this season, the team needs to plan accordingly for such a time that Chara slows down and cannot play top pairing minutes.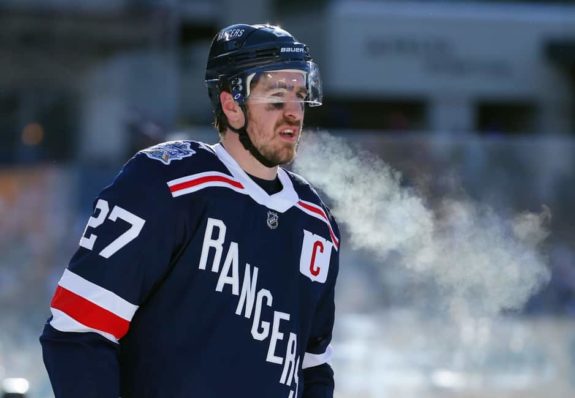 McDonagh is an upgrade over Torey Krug on the Bruins' second pairing right now given his ability to suppress other team's top players each shift. That would likely mean that Krug would be bumped to the team's third-pairing as a result. If that's the case, the Bruins blue-line could potentially have a top-four of Chara, Charlie McAvoy, McDonagh and Brandon Carlo. The Bruins could also elect to play Carlo with Chara and McAvoy with McDonagh, but either option really bolsters their defensive unit as Krug then gets to be used in a more efficient way for his skill set without having to play against top competition.
With McDonagh's contract coming at such an inexpensive price for this season and next, it would give the Bruins time to figure out their plans with Chara while potentially already having his replacement on the roster. While he likely wouldn't ever wear the "C" in Boston with Patrice Bergeron next in line for that right, McDonagh's leadership shouldn't be understated either.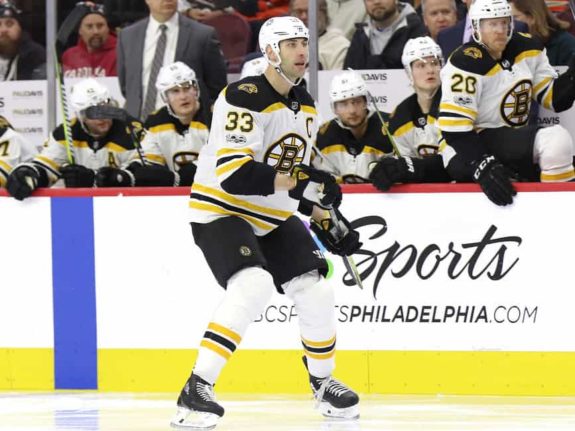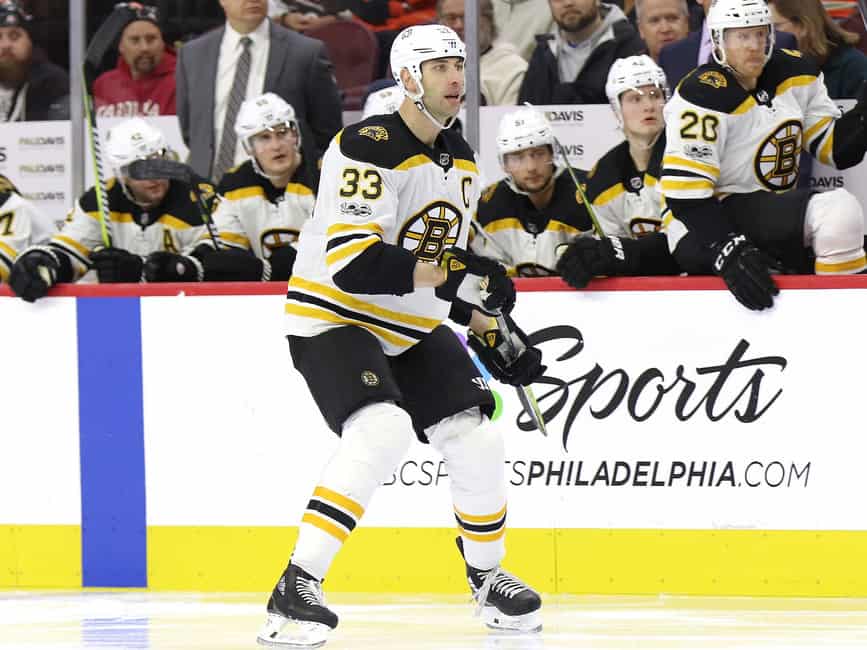 A deal like this would likely cost the Bruins a few of their highly-coveted prospects and draft picks, but with up to four potential top-four blueliners in their prospect pool in Jeremy Lauzon, Jakub Zboril, Ryan Lindgren and Urho Vaakanainen, the Bruins will have to make a decision on who stays and who goes sooner than later anyway. This just accelerates that process.
Peter Cehlarik and Austin Czarnik are two other interesting names that could find themselves dealt at some point if the Bruins ultimately decide that they have other options who could be a better fit in their long-term plans. For the Rangers, acquiring prospects who are close to making an impact at the NHL level is the preferred plan of action.
A Worthwhile Cost
No team ever wants to trade away young prospects. Keeping their prospect pool intact is part of the reason the Bruins have been so successful this season in the first place. Still, with so many valuable prospects, some of whom could be ready to make the jump to the NHL sooner than later, the Bruins have to make decisions. If that decision can be helped along by the idea of adding a top-two defenseman to their roster who has term and could be a long-term solution on their roster, then the Bruins need to pull the trigger.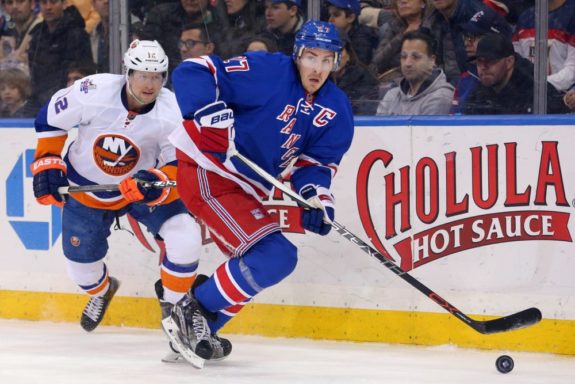 It's been a while since the Bruins have been in a situation where making a big acquisition at the deadline could be seen as worthwhile, and the team has never been better equipped to do so than they are right now. A cupboard overflowing with prospects and a team that wants to compete and win should be all the motivation general manager Don Sweeney needs to call Jeff Gorton in New York and make an offer before the Tampa Bay Lightning swoop in and acquire McDonagh instead.
Brandon Share-Cohen has covered the NHL and various professional sports for seven years. Working with The Hockey Writers, Brandon works extensively on covering the Boston Bruins in addition to his role as the News Team Lead.