With the 2017 NHL trade deadline just over a month away, teams are starting to plan out their deadline day strategies. This deadline will be a compelling one for Marc Bergevin and the Montreal Canadiens, as they will likely be very busy. Bergevin is known for being one of the more active general managers around the league, so there's no doubt that he'll be working the phones prior to (and on) Mar. 1.
The question is: Will Bergevin and the Canadiens push to acquire the few missing pieces that could turn their team into a Cup contender, or will they simply sit back and wait for a bargain deal? It is in the Habs' best interest to be more aggressive than usual on the trade front this year, and here's why. (Note: This isn't to suggest that the Habs should sacrifice their entire future for one Cup run).
The Window for Success
The Canadiens are in a position where success is not an option, it's a must. The Habs face a tough contractual situation, with many of their important players becoming free agents in the next few seasons. Over these few years, the team will have some key expiring contracts and some big raises to give out. With a relatively low NHL salary cap, it's best for the Habs to make a serious run before contracts start expiring and players start aging.
Some of these key signings that will need to be made are as follows:
Alex Galchenyuk:
Galchenyuk's two-year bridge deal expires after this season and he will surely be seeking the biggest pay raise of all Canadiens forwards. Luckily for Habs fans, 'Chucky' will only be a restricted free agent, meaning that Montreal will have exclusive first dibs on re-signing him and has can match any potential offer sheet that could come his way. The centre's current cap hit is only $2.8 million, but considering his 30-goal season in 2015-16 and his success thus far this season (despite his injury), he will very likely receive a long-term, high-paying contract.
Alexander Radulov:
It's amazing to see how much Radulov means to the Canadiens after just a half season with the team. The Russian controls the play whenever he is on the ice and he brings a valuable winning attitude to the locker room. His one-year, low-risk contract comes to an end after this season where he's set to become an unrestricted free agent. Radulov has a current cap hit of $5.75 million and although he likely won't receive a major pay raise, he will probably fetch upwards of $6 million per year on a new deal. If the Habs wish to re-sign Radulov, they will want to do it before he becomes a UFA to avoid other teams from luring him away with a high-dollar offer that the team can't afford. While his pending UFA status is a concern, it doesn't necessarily mean he won't re-sign to stay in Montreal.
Andrei Markov:
At 38-years-old, Markov still means a lot to the Canadiens. The career-Hab provides a calming presence on the blue line while he quietly mentors many of the team's younger defenceman. Markov's contract is set to expire after this season, where he is set to become a free agent. If the price is right, the Habs will definitely look to keep the Russian around. If not, they risk losing a very important piece of their blue line. When it comes to the playoffs, experience is important, which is why Markov is a big piece to keep in the red, white and blue.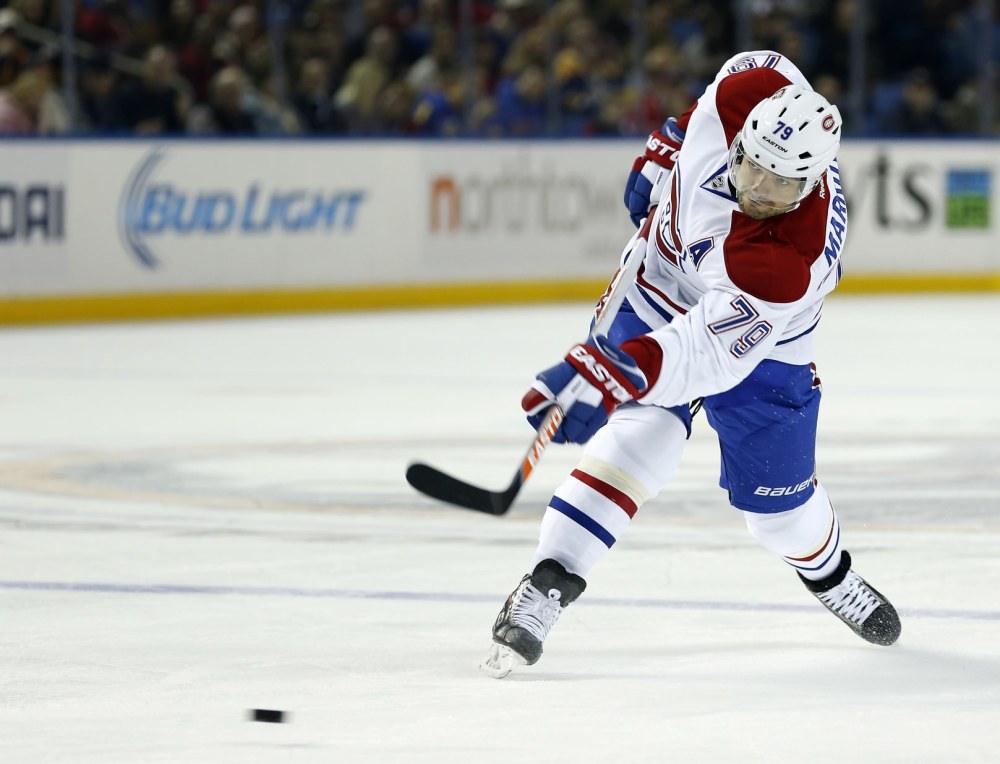 Nathan Beaulieu:
Like Galchenyuk, Beaulieu is set to become a RFA this summer. His current cap hit is only $1 million, but the young defenceman is proving to be valuable to the Canadiens, and as a result, will get a raise this summer. Though his next contract likely won't break the bank, Beaulieu will make a few million dollars that will count against the Habs' salary cap. The Ontario native will be an important piece of the Habs' future, so keeping him around will be one of the main points on Bergevin's agenda this summer.
Why Does All of This Matter?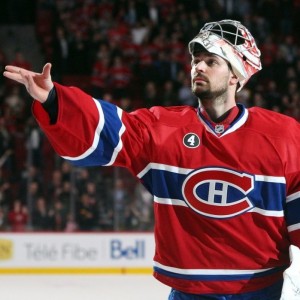 If all was simple, the four aforementioned players would be re-signed by the Canadiens this summer. Unfortunately, things are more complicated than that from a financial standpoint. Bergevin has to look ahead to future seasons when other, bigger contracts are set to expire and ensure that he has the cap room to accommodate absolutely vital players. For example, Carey Price (who is kind of important) has a contract that expires after next season. He is set to become a UFA in the 2018 offseason. Given Price's all-star caliber play and his MVP status on the Canadiens, they must find a way to re-sign him and doing so requires cap room.
Another key player whose contract is set to expire in the coming years is Max Pacioretty. Though his isn't as imminent as Price's, the winger's contract expires after the 2018-19 season. Though it may seem far off, these upcoming contract expirations must be kept in mind so as to not lose crucial assets due to a lack of cap space.
The Canadiens' Potential
This year presents an optimal opportunity for the Canadiens to go all-in since they have the necessary key pieces still under contract, and since these players are in their primes. Markov aside, the Canadiens' core are all at an age where they can perform in peak physical condition and have the all-important experience too. Pacioretty is 27, Galchenyuk is 22 (still entering his prime), Radulov is 30, Weber is 31, Petry is 28, Gallagher is 24 and Carey Price is 29. The gruelling 82-game regular season takes a lot out of the players, but having a relatively young, healthy core is a solution for prolonged elite-level play.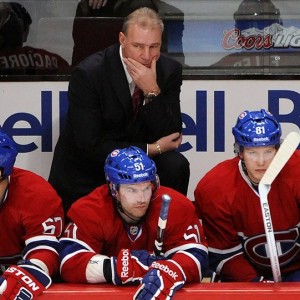 The Habs must also strongly consider going all-in since their team may be as complete as it gets in the next few years. Sure, they're still missing a top-line scorer and some may argue another defenceman, but the Habs have a star goalie, a star defenceman and a few star forwards. If they can add extra firepower to compliment their current roster, they could be a very dangerous team come playoff time. The reason that the team may not be as complete in the coming years, is that they'll likely have a few casualties from the salary cap. It isn't likely that they'll be able to dish out contracts to all those demanding raises, so why not jump on the opportunity while everyone is still signed? After all, a deep playoff run could entice players to stay with the team come payout day.