Owen Beck enters 2023 looking to build upon what may have been the greatest calendar year in his hockey life. From being drafted 33rd overall by the Montreal Canadiens to earning an entry-level contract (ELC) to winning a World Junior Championship (WJC) gold medal with Team Canada, 2022 couldn't have gone any better for him on the ice.
Related: Canadiens' Player Development Changes Having a Big Impact
It can be argued that Beck is now the Canadiens' top prospect at center. He was the assistant captain of the Ontario Hockey League (OHL) Mississauga Steelheads and has been on pace for his best junior season so far, having scored 17 goals and 40 points in 30 games. It could also be argued that he is the Canadiens' top prospect overall, and what follows is why that can be said.
Performance as a Canadiens Prospect 
Beck can read and anticipate plays over the entire 200 feet of the ice surface. His hockey IQ, mobility, speed, and vision also help him to play an effective penalty-killing and shutdown center role. At the OHL level, he is more than just a reliable two-way pivot and energy player, he can fill a top center role and even has top-six center upside down the line as an NHL player, if developed properly.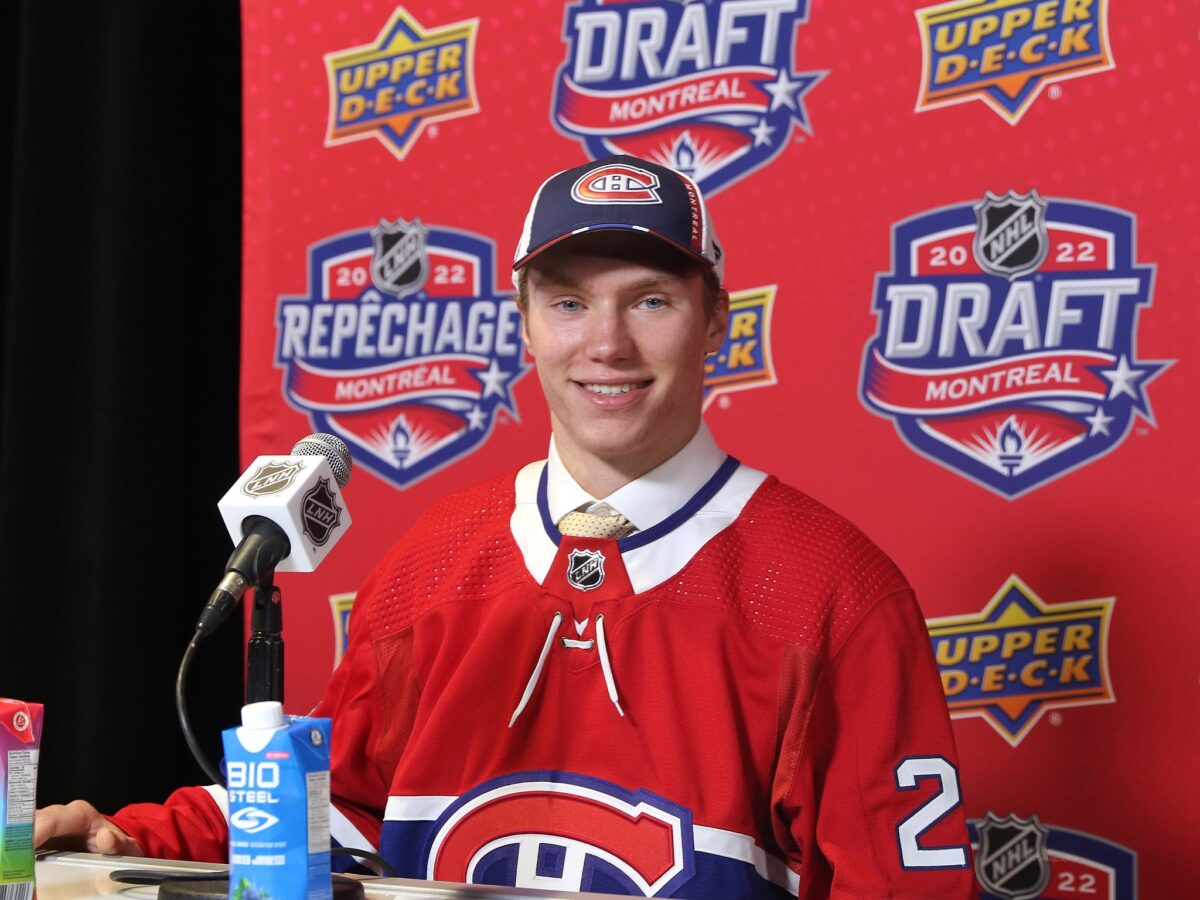 Beck has several accolades on his resume from the 2021-22 season, indicating why he was high on the Habs' draft list. He had an invitation to the Canadian Hockey League (CHL)/NHL Top Prospects Game last March, the Bobby Smith Trophy for academic excellence in the OHL, and the CHL Scholastic Player of the Year. Development is now perhaps the franchise's largest focus, and the specific skill sets they focus on for future success. Their focus is on adding players with hockey sense, aka "hockey IQ". General manager Kent Hughes places a premium on this trait and defines it as understanding what your assets are and how to make the most impact in a game.
"I'm always in talks with them. Doing some video on my games, on my shifts, learning different things they want me to improve on and applying it to my game every day."

– Owen Beck 
He plays a mature, professional-style game. So much so that he may challenge for an NHL job as soon as the 2023-24 season. Beck currently has a 58.9 percent success rate in faceoffs and is also one of the top faceoff centers in CHL. He is also an excellent transitional player, capable of making controlled zone exits and entries.
Beck's Opportunistic Approach
Beck's skill set as a player and an NHL prospect is one thing. But to be capable of identifying and then taking advantage of any opportunity provided is a skill of its own, and he certainly has that skill. He may not have had the opportunities he had to remain at the Canadiens' main camp or earn his ELC if not for the injuries to Sean Monahan and Nick Suzuki, but he seized the opportunity provided.
---
Latest News & Highlights
---
Just as in October with the Canadiens' main training camp, he was one of the final cuts from Team Canada's selection camp. Yet he was given another opportunity due to an injury to Colton Dach and was called up to join the team before the WJC quarterfinals matchup with Team Slovakia. He wasn't there to just be a warm body in the press box either, he had what the coaching staff was looking for, something assistant coach Stephane Julien attested to after the semifinal game against Team USA.
"We didn't play him much in his first game, but in this one, we put him in far more situations. He brought energy, he helped us a lot with faceoffs too. His defensive game and puck tracking were great. The energy he brought to his line was a big help to us"

– Stephane Julien 
In the end, he made an impact every time he was on the ice. He averaged one hit per shift, where they lasted an average of 41 seconds each. Beck played approximately 4:23 per game in his three games for Canada. He had one assist and was 50% in the faceoff circle overall but 100% on faceoffs in the defensive zone. With WJC gold added to his already impressive resume, he is now being given another opportunity: to join an OHL team looking to contend for a championship this season.
OHL Contender Status
Beck was already seen as a top-quality player that any Memorial Cup contending team would want. But now thanks to his time with Team Canada, he has also added confidence in himself as a difference-maker, in any role. 
"I have that confidence under my belt knowing that I was a part of this team and that I can make something special happen just like we did today"

– Owen Beck 
This all explains why the Peterborough Petes made a blockbuster trade to acquire him from Mississauga. The Petes are going for it this season and adding one of the OHL's top centers and best faceoff man should make them a favorite. 
"Owen is a strong two-way center who is very good on faceoffs, plays hard in all three zones and is known for being one of the hardest workers in each game"

-Michael Oke, Peterborough Petes general manager
At the time of the trade, Peterborough was in third place of the OHL's Eastern Conference with a record of 20-13-1-2 for 43 points, placing them eight points behind the second-place North Bay Battalion. They will be in a race until the very end of the regular season. Several strong teams will challenge the Petes, but with the addition of Beck, they can be one of the top teams and open themselves a championship window, which is something that excites the 18-year-old center.  
"I'm looking forward to starting with my hometown team, really, and possibly having a chance to win a championship with them."

– Owen Beck 
The dream season for Beck continues, due to his hockey IQ, and his innate skill to take any opportunity he is provided and take advantage of it. The Canadiens have themselves a strong prospect who in retrospect only a few months later should have been selected much higher than the 33rd position Hughes was able to find him. Most of all, Montreal's management and fans will watch with excitement how Beck will take advantage of the opportunity to end his second OHL season with a Memorial Cup contender.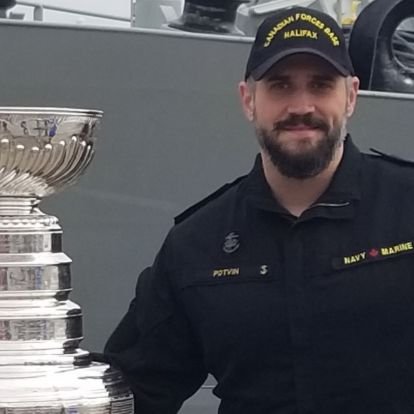 Blain is a regular contributor as a THW Writer. For over 7 years he has been a part time journalist and podcaster covering the NHL, the Montreal Canadiens and its affiliates. He has made appearances on various television and radio stations as well as podcasts to discuss the Canadiens, and the NHL. Blain has taken the lessons on integrity, ethics, values and honesty that he has learned as a 29 year veteran of the Canadian Armed Forces and applied them to his work as a journalist with the goal to be a trusted source of information and entertainment.