In a league like the NHL, it is not uncommon to hear from commentators, play-by-play analysts or hosts about the hockey lineage of players around the league. For the Montreal Canadiens, the most glaring and recent example would be to learn of the hockey lineage of now-former Hab Max Domi and his famous (or infamous) tough-guy father Tie Domi.
As a matter of fact, there have been many father-son duos, brother-brother combos and many other family-based combos in professional hockey such as cousins Darnell and Sarah Nurse.
Yet, in North American based leagues, the primary focus has often been on North American born players, with some exceptions, of course. It can be easy to forget just how far the game has expanded globally and how the influx of players born outside North America has come with its own set of hockey lineages and traditions.
Alexander Romanov, for example, the future defensive stalwart for the Canadiens, comes from a proud Russian hockey lineage spanning at least two previous generations. These family ties can come with great advantages. With hockey roots firmly embedded in Romanov's family, he will have an abundance of experience and knowledge to draw from as his transitions to the hockey hotbed of Montreal.
Zinetula Bilyaletdinov
According to Romanov, his grandfather, Zinetula Bilyaletdinov, has been an important figure in Alexander's development and in Russian hockey more generally.
Bilyaletdinov's career as a defenceman spanned close to 20 years as a player where he suited up for Dynamo Moscow and for the Soviet Union international team. He represented the Soviet Union in two World Junior Championships from 1974-75, eight World Championships, and the high-profile 1976-77 Super Series. His playing career came to an end in 1990-91.
The next step for Bilyaletdinov was coaching. He began as an assistant for his old team Dynamo Moscow in 1988-89, while putting his playing career on hold briefly. After coaching in various roles in Russia for five seasons, Bilyaletdinov moved to the NHL where he became an assistant for the Winnipeg Jets during the 1993-94 season until the end of the 1994-95 campaign.
He coached as an assistant for one more season in the NHL with the Phoenix Coyotes during the 1996-97 season before returning to Russia. In addition, his other notable tenures as a head coach in Russia include 12 years for Ak Bars Kazan in the KHL and four years as the head coach of Russia's men's national team from 2011-2014.
This is an expansive career distinguished with championships, experience and deep knowledge. Bilyaletdinov's career has paved the way for new lineages and new narratives about hockey family legacies. There should be no doubt how Bilyaletdinov's impact in hockey has helped the young Romanov move forward in his career. His advice may help keep the youngster grounded during the highs and lows of an NHL season and career.
Stanislav Romanov
Bilyaletdinov's son in law, Stanislav, is the father of Alexander Romanov. Stanislav too was a hockey player. He suited up in Russia as a left-winger for 15 seasons from 1988-2003, including an appearance at the 1994-95 World Championship tournament. At the World Championships that season Stanislav posted four goals and one assist in six games.
After his career, Stanislav became a player agent in Russia. To some, Stanislav "is one of the agents of the players best known in this country" (from 'Alexander Romanov: Portrait of the Future Darling of the Montreal Supporters,' The Sherbrooke Times — 22/04/2020).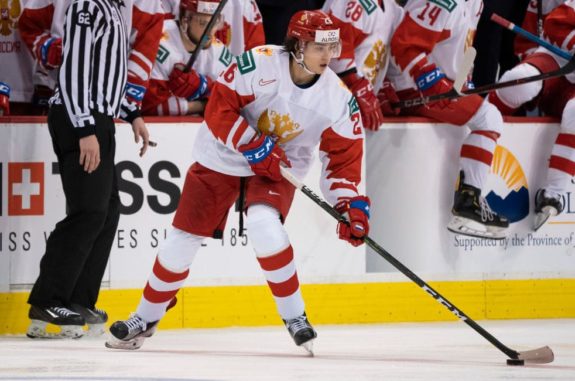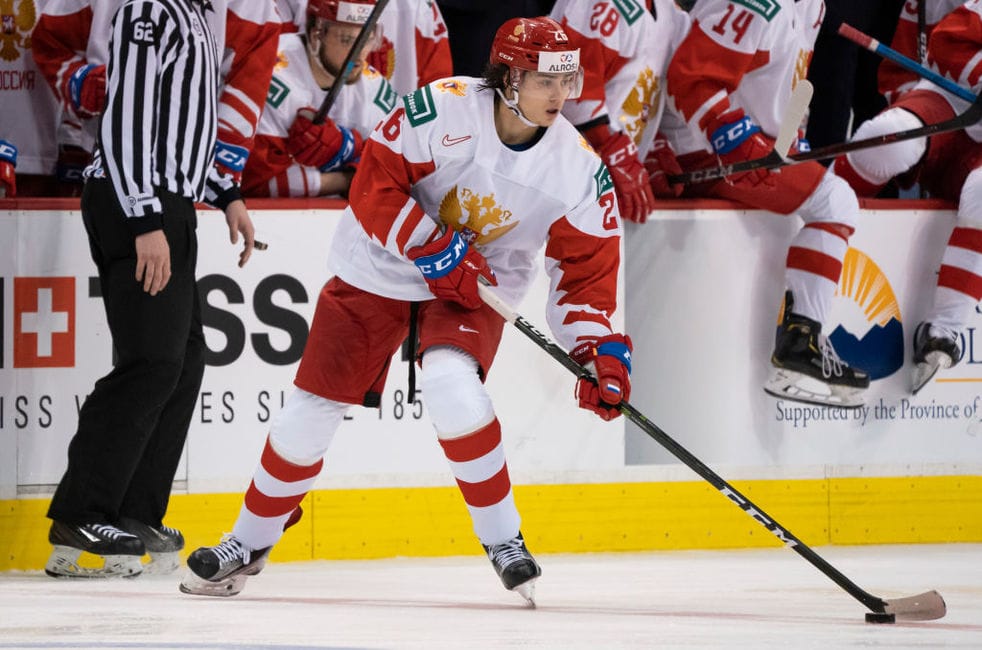 As a former player and current agent, Stanislav Romanov's personal experience with the playing side and business side of the game could prove invaluable to his son as he prepares to enter the immense spotlight in Montreal.
With many, including myself, expecting Alexander Romanov to make the Canadiens lineup for the start of 2020-21, a new chapter in his family's hockey lineage will begin. It seems a perfect fit. One great hockey family meeting another larger one. With the Canadiens, look for Romanov's performance, actions and reactions to create new lore and new memories for both his family and his fans.
---
---