Montreal Canadiens general manager (GM) Kent Hughes made his first trade deadline move when he traded Evgenii Dadonov to the Dallas Stars for Denis Gurianov. With less than a week to go before the deadline, he still has pieces to move to acquire assets or shed salary. Here is a look at a few outside-of-the-box Canadiens players he could trade to purchase needed assets for the rebuild.
Jake Allen
Jake Allen was just signed to a two-year contract extension at the beginning of the season. He has played okay, considering where the team is talent-wise, but backup goalie Sam Montembault has massively outplayed him. Allen has most of the starts this season but has been inconsistent at best, with a 13-18-2 record, a 3.45 goals-against average (GAA) and a .895 save percentage (SV%). He is a positive veteran in the locker room and enjoys playing in Montreal, but as we all know, hockey is a business first, and few players are protected from that side of the game. If the Habs can get something at the trade deadline for Allen, Hughes would be wise to make the move.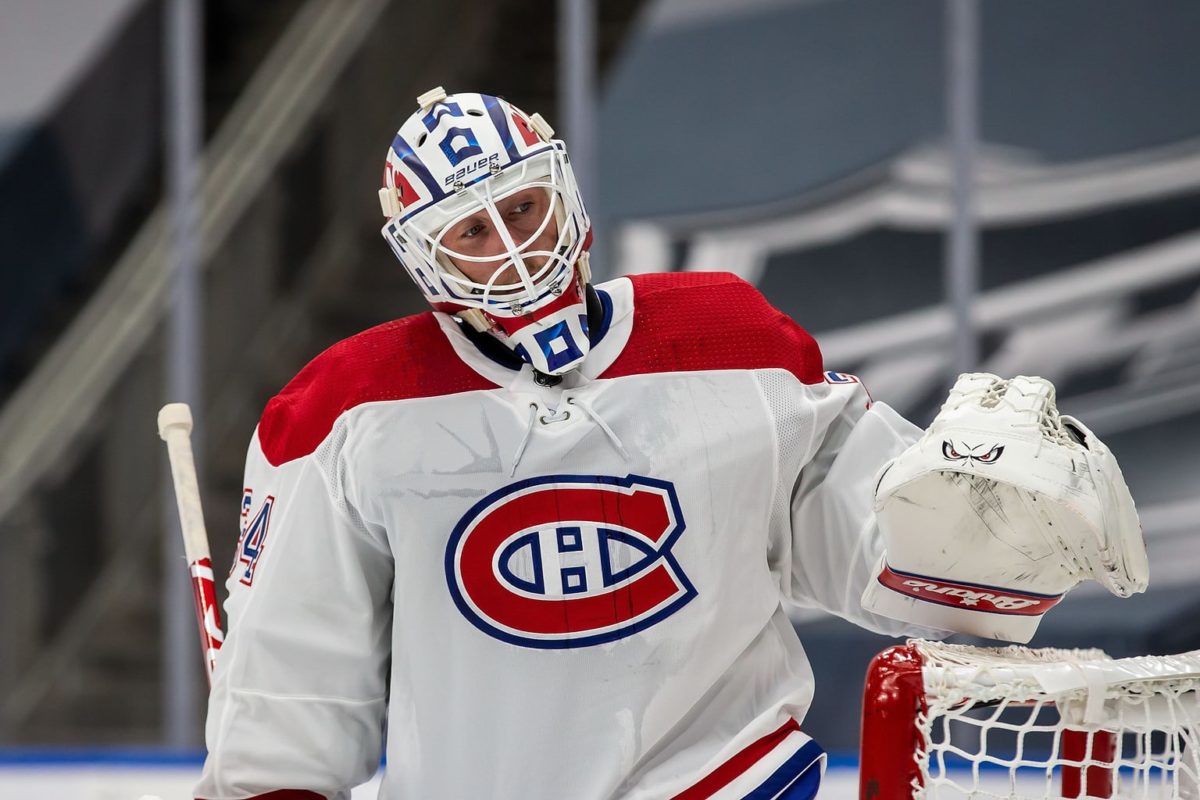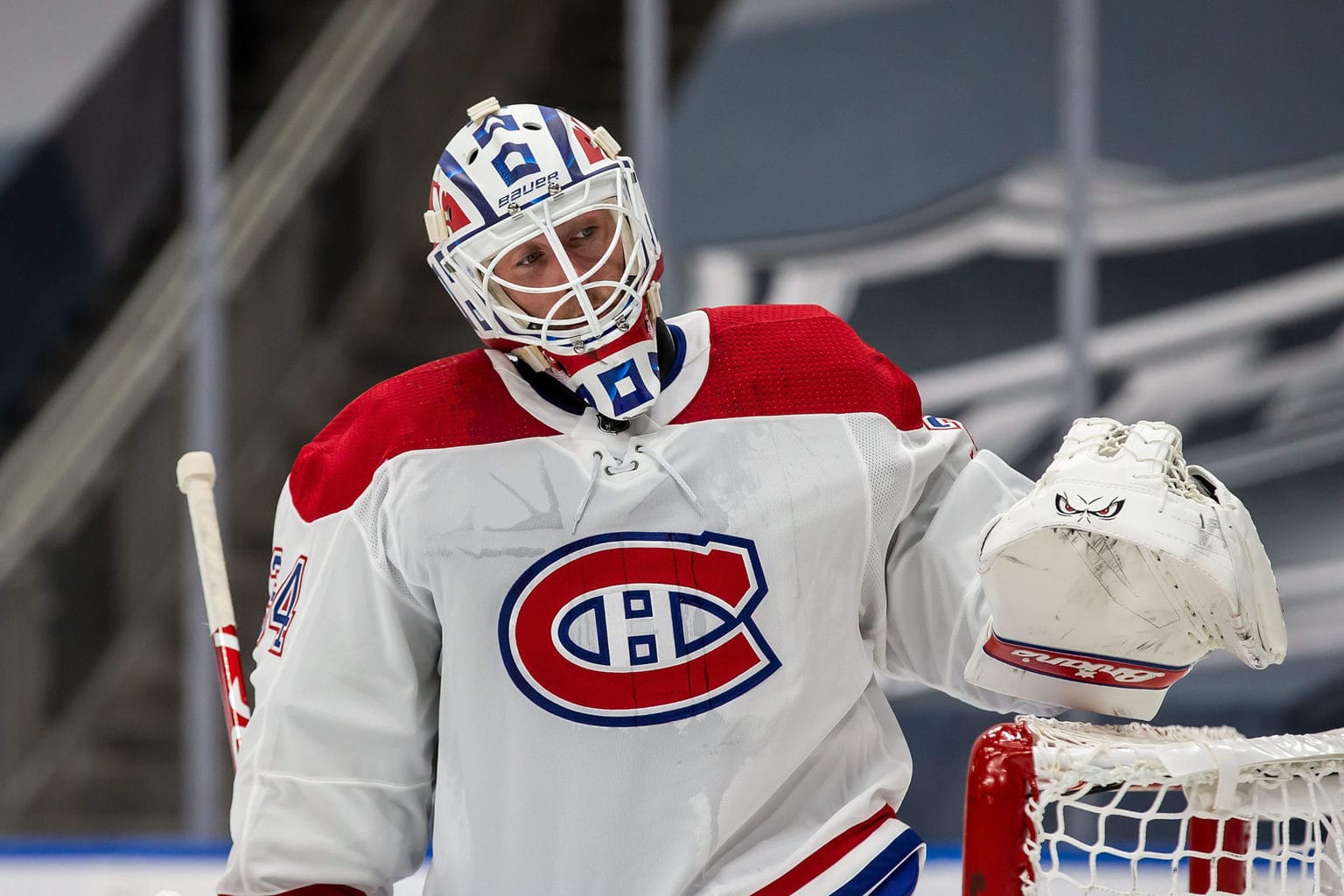 A few teams could use help in the goaltending department, even if it is in a backup role. Teams like the Pittsburgh Penguins and Edmonton Oilers could use help, but would Allen be the upgrade they need or a lateral move? This is the debate regarding moving Allen: he does have starter and playoff experience and wouldn't hurt a team, but he wouldn't be the player that carries anyone to the next level. These are the reasons this trade would be a surprise if it happened.
There are some other reasons to make this move. They could trade Allen to a team needing goaltending and then take a bad contract off another team if they provide a first-round pick. The Los Angeles Kings could be a good trade partner for a deal like this if they do it to move the contract of Cal Peterson. The Canadiens would have Peterson for the same term as Allen and the same cap hit, but also gain a first-round pick and other assets.
Jonathan Drouin
Jonathan Drouin shouldn't be a surprise move, but he still falls into that category if it happens. He has been one of the most polarizing players in Canadiens' history since coming to Montreal. Touted as the next French superstar, he has far underperformed expectations and didn't come close to being the player he was projected to be. An argument could be made that he was never going to be the superstar the city wanted in the first place, and the lofty expectations made his production look worse than it was. Drouin has averaged 48 points a season over 82 games in his career so far, and the issue is he hasn't come close to that since 2018-19 when he played 81 and tied his career high in points with 53.
Druin's inconsistency when healthy and constant injury issues have put him in a position where fans and media want to part ways with him and his $5.5 million contract. It doesn't help that Mikhail Sergechev – who the Habs traded for Drouin – has been thriving with the Tampa Bay Lightning and won two Stanley Cups – one against Montreal.
Related: 3 Canadiens Who Could Still Be Moved at Trade Deadline
---
Latest News & Highlights
---
Although Drouin may get traded, it will be a surprise to see what type of return he will fetch. He still has so much potential and has been one of the better Canadiens players since the All-Star Break. He has six points in his last eight games and 12 in his previous 16 games. For the season, he has 18 points in 36 games which is a 41-point pace. If a team can recognize that he is putting up good secondary numbers, they could bite with a reasonably decent return. The contract could be an issue, and like in the Dadonov deal, Montreal could retain half of the salary. Drouin probably will be moved, but the surprise would be the return which could be as high as a B-level prospect or a second-round pick. It could also be a fifth or sixth-round pick, but something is better than nothing.
Micheal Pezzetta
Micheal Pezzetta is not as much of a reach as people might think. The gritty fourth-liner has made a name for himself since he started playing with the Canadiens last season. He has speed, grit and toughness to accompany a surprising set of hands. He had 11 points and five goals in his rookie season last year and is on pace to have better numbers this season. He is a prototypical playoff-type player that could add something to any contending team's bottom line.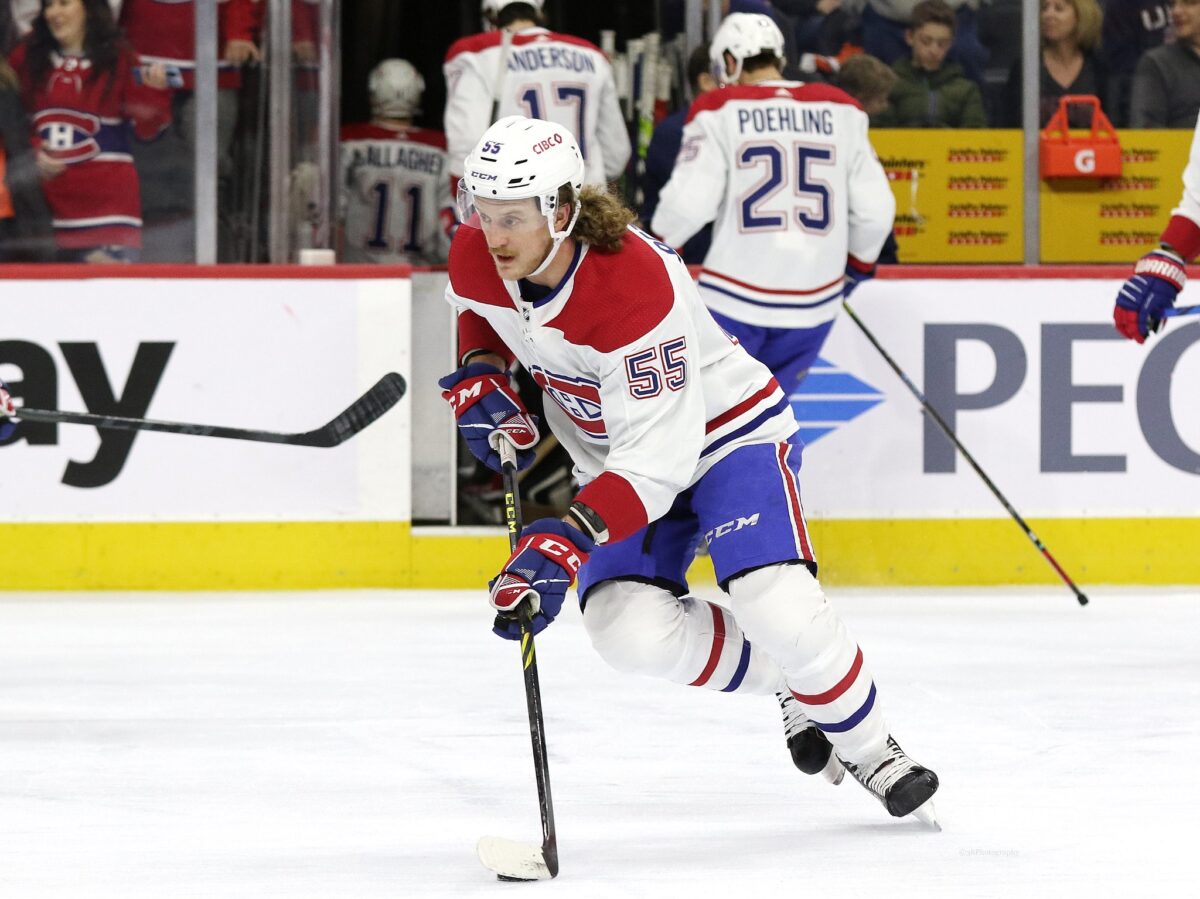 Pezzetta won't be a game-changer by any stretch of the imagination. Still, any team going into the postseason that needs grit and toughness would do well to at least inquire about his availability. Hughes isn't going to get anything significant for him, but he isn't on any media type's radar as a player to be moved, and odds are he won't be, but it isn't that far-fetched to think it could happen.
Mike Matheson's name has been thrown around as of late, but it is very doubtful that he will be moved and it's not very viable for the Habs to do so. Paul Byron is another person that could be traded if a team wants to use his long-term injury reserve (LTIR) to help with cap issues, but there are all kinds of hurdles to go through for that to work. It'll be an interesting trade deadline for Montreal, but anything is possible; maybe one of the big players gets moved, and Hughes gets everything he wants, or possibly Dadonov will be the only one. Either way, keep your eyes on The Hockey Writers because they will have up-to-date trade analysis of anything that happens.