With the passing of the NHL trade deadline, where does that leave the Montreal Canadiens going into the rest of the season? The team's moves included shipping out long time Hab, Tomas Plekanec, to the Toronto Maple Leafs for a second-rounder and two prospects while Joe Morrow was traded to the Winnipeg Jets for a fourth-rounder. The other move was the acquisition of defenceman Mike Reilly. Other than the Plekanec trade on Sunday, it was a relatively quiet deadline for the Habs. 
Youth Evaluation: Mete, Juulsen, Valiev & Rychel
It's time for the Habs to figure out what they have in their young players. Defenceman Rinat Valiev and forward Kerby Rychel came over in the Plekanec deal and this is a great time for them to get some NHL minutes. Valiev projects as a solid No.5/No.6 defenceman and it's a bonus that he plays on the left side, a position where the Habs don't have a lot of depth.
Rychel is a gritty forward who can produce but consistency has been a problem at the NHL level. His game fits in with what the Habs are trying to do and perhaps working with a coach like Claude Julien could bring out the best in him. Both are experienced AHL players and with them scheduled to be RFAs this year; which makes this the perfect time to see if/where they fit into the plans for next season.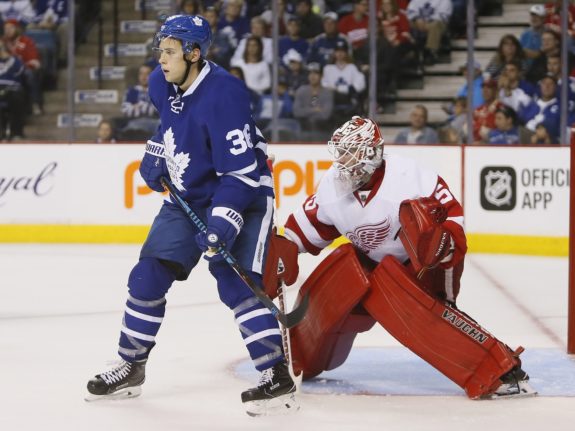 As for the other young Habs, defenceman Victor Mete is ready for more ice time. There is no reason some of the lesser defencemen (i.e. David Schlemko and Jordie Benn) on the team should be playing more than Mete at this point.
Noah Juulsen has made a solid first impression and deserves to stick around as long as he plays well and his development isn't being stunted. He plays a safe game which will quickly help him get into Julien's good books.
The same goes for goalie Charlie Lindgren, who was recalled after Carey Price was put on the injured reserve with a concussion. Lindgren recently received a three-year, one-way extension with the Habs, basically assuring him the backup spot for the foreseeable future. With Antti Niemi a virtual goner after this season, getting Lindgren as many starts as possible in Price's absence is key.
Looking Ahead to the Draft and Veteran Decisions
Up front, Nikita Scherbak is back with the team and will hopefully be given an offensive role to build off an emerging chemistry with Alex Galchenyuk. With Plekanec gone, the team's centre depth is even worse. Could it mean a return to centre for Galchenyuk? There is no point trying to restrict him to the wing, especially since he is capable of playing in the middle. If they don't want him at centre full-time, then make him a versatile option and play him depending on the situation.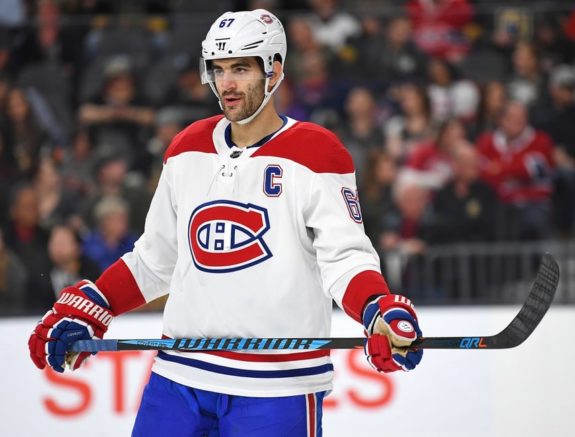 The Habs have 10 picks in this year's draft so Trevor Timmins has a big opportunity to work his magic and find some NHL talent, whether the organization uses all the picks or leverages them in a trade. Exploring trade options is a good idea. Max Pacioretty didn't move at the deadline and moving him works better as an offseason move, especially during the draft when teams are active before free agency. 
The chances of dealing a player like Andrew Shaw also increases in the summer, due to the fact that he has four years left on his deal after this season and trading players with term at the deadline is more difficult when teams are looking for rentals to bolster the immediate future.
There is a lot of pressure on general manager Marc Bergevin to turn things around after this season went south fast. There is no indication that he is in danger of losing his job and he will likely get the chance to make improvements. He has to do more if he wants this team to be taken seriously as a contender.
The Right Choices
Depending on how well some of the younger players perform, the last month of the season is not going to be enjoyable. They could start winning with the pressure off or they could tank it completely and improve their draft position. There are plenty of opportunities for players to showcase their talents for next year and improve their chances for a future roster position. It also provides management more time to figure out which veterans should be a part of the team next year and beyond. The Habs have some big decisions to make going forward but will they make the right ones?
I have a Bachelor's Degree in Journalism from Ryerson University. I am a freelance journalist and a Montreal Canadiens writer for The Hockey Writers. I previously wrote for Simcoe.com and Last Word on Sports as well as interned at TSN.