Author's Note: As part of the Wilkes-Barre/Scranton Penguins' 15th anniversary season, the team has announced that it will induct two players into its first Hall of Fame class. The players chosen will be determined by a fan vote, as well as input from front office staff and local media. Twenty-three players are up for election, and in this series, we will profile four players at a time for five articles, with the final three players being covered in the last article.
Our next group of candidates is made up of three forwards and one defenseman. One player made an impression with his leadership skills despite spending a short time in a Penguins uniform. Another was a key part of the Pens' first trip to the Calder Cup finals.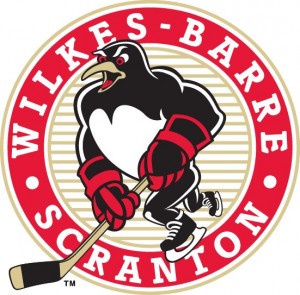 If you missed any part of this series, you can catch up here before reading on:
Dave Gove, Center (2008-2009)
Gove was traded to Wilkes-Barre from the Albany River Rats in the 2007-08 season and fit in with the team immediately. He had 22 points in 36 games, including a hat trick, and added 12 points in 23 playoff games as the Pens made the Calder Cup Finals.
He was named captain in the 2008-09 season, but his rein did not last long. In a game against the Portland Pirates early in the season, Gove suffered a back injury on a hard hit. He tried to return later in the year, but was in too much pain to play. He remained with the Pens the rest of the year, acting as a volunteer assistant during some games and watching from the stands the rest of the time. Unfortunately, the injury ended his career, and he retired after the 2009 campaign.
Gove remains involved in hockey today as an assistant varsity hockey coach at Barnstable High School in Massachusetts. He is also a real estate agent and helps buyers find homes in the Cape Cod area, where he currently resides.
In addition, he is expecting a baby boy with his fiancée this month.
Chris Kelleher, Defenseman (1999-2001, 2004-2006)
Kelleher was an offensive defenseman during his time with the Penguins, especially in the 2001 Calder Cup playoffs. He had 25 points in 21 games that year, but had his best offensive season in 2005-06 with 29 points. That was second to his AHL career-high 35 points, which he posted with the Providence Bruins in 2003.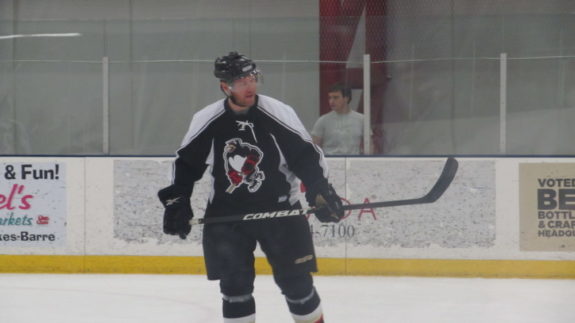 After his second stint in Wilkes-Barre ended, Kelleher played overseas in Sweden. However, he suffered a knee injury, which led to his retirement from hockey after the 2006-07 season.
He remains in the Wilkes-Barre area with his wife and four children, where he runs a camp for youth hockey defensemen every summer. He is also a professional scout with the Minnesota Wild.
Jason MacDonald, Winger (2000-2003)
MacDonald was never known for his scoring, but his fists. He posted 290 penalty minutes in the 2000-01 season, then followed that up with 330 in 2002. He also had a rivalry with Dennis Bonvie that goes back to when the two were teammates in 2001 and again when Bonvie was playing in Binghamton. MacDonald was also the team captain during the 2001-02 campaign and a part of the infamous "St. Patrick's Day massacre" against the Syracuse Crunch that year.
In 2003-04, he was a member of the Hartford WolfPack, the Penguins' opponent in the Eastern Conference finals that year. WBS defeated Hartford in overtime of Game 7 to advance to their second Calder Cup finals.
MacDonald just returned to Northeastern Pennsylvania and is on the coaching staff for the new Wilkes-Barre Minors Junior A hockey team. He previously worked as a professional scout for the New York Rangers and has a son named Jagar.
Alexander Mathieu (1999-20002)
Mathieu struggled in his first season with the Pens, posting just eight points in 52 games in the team's inaugural year, but had 28 points in 2000-01 to go with a plus-17 rating. However, he could not sustain his success, as he played just 40 games and posted nine points in 2001-02.
That was also his last time in the AHL, as he spent the rest of his career in the ECHL and lower minor leagues. He last played in 2009-10 with Trois Rivieres Caron and Guay of the LNAH.
No information was available on what Mathieu is doing today.
Alison is currently covering the Wilkes-Barre/Scranton Penguins of the AHL for The Hockey Writers after writing about the NHL's New Jersey Devils from 2011-2012. She is currently employed for the fast growing sports website Bleacher Report as a quality editor and hopes to one day have a media relations career with a professional hockey team. Follow her on Twitter @AlisonM_110.