Author's Note: As part of the Wilkes-Barre/Scranton Penguins' 15th anniversary season, the team has announced that it will induct two players into its first Hall of Fame class. The players chosen will be determined by a fan vote, as well as input from front office staff and local media. Twenty-three players are up for election, and in this series, we will profile four players at a time for five articles, with the final three players being covered in the last article.
In the next part of this series, we will take a look at four forwards who mostly began their careers in Wilkes-Barre/during the team's first five seasons. All of them were fan favorites and among the most recognized names in team history, and most of them remain involved in hockey. Two are even helping to train the next generation of hockey players.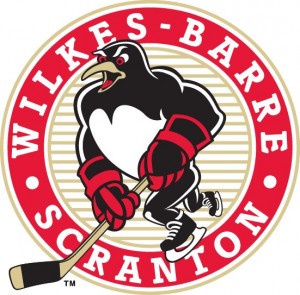 Before we jump in, here is a reminder of the Penguins' Hall of Fame criteria, as explained on the team's website:
-Must have spent parts of at least two seasons in Wilkes-Barre/Scranton
-Been retired from professional hockey for at least two seasons
-Made a significant contribution to the Penguins and community, either on the ice or off
Greg Crozier, Left Wing (1999-2001)
Crozier was one of the team's most popular players in its early years and had 44 points in the Penguins' inaugural campaign in 1999-2000. The next season, he had a career-high 60 points and added 16 more as the Pens made their first trip to the Calder Cup Finals.
He moved on in the 2001-02 season and played with the Providence Bruins, Houston Aeros and Albany River Rats from over the next three years. He was traded from Albany to the San Antonio Rampage in 2003-04, and after that season, his brief professional hockey career came to an end.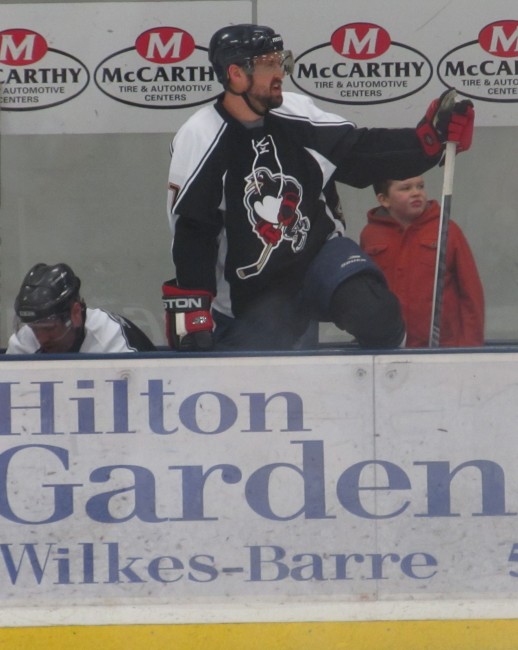 Crozier comes from a hockey family. His father Joe is a retired coach who won three Calder Cups in the 1960s, two of which came with the Rochester Americans in 1965 and 1968, and the other as coach of the Pittsburgh Hornets in 1967. After the Hornets won the Cup, they dissolved to become the Pittsburgh Penguins and join in the NHL for the 1967-68 season.
Robert Dome, Right Wing  (1999-2000, 2001-2002)
Dome spent time in the NHL with Pittsburgh in both the 1997-98 and 1999-00 seasons, then added 51 points for Wilkes-Barre/Scranton in their first year in the AHL. He also scored the first hat trick in team history on February 21, 2000 in a road contest with the Philadelphia Phantoms.
In 2001-02, he only played 39 games, but still managed 53 points as the Pens failed to make the postseason. That was the last time WBS missed the playoffs in its 15-year history.
After leaving the organization, Dome had 56 points in as many games for the Saint John Flames in 2002-03, but played most of his remaining career in Sweden and his native Slovakia. He is not considered officially retired, but last played professionally in 2008-09.
Dome is currently working as a scout for HPA International, a player services firm in Sweden, which "arranges transfers of hockey players and coaches to teams all over the world" and handles "the overall care of player and coach."
Shane Endicott, Center (2001-2005)
Although Endicott was semi-popular for showing his lighter side with then-teammate Colby Armstrong, he was also productive on the ice.
Endicott posted four seasons of at least 30 points in WBS and played 45 games in Pittsburgh during the 2001-02 and 2005-06 campaigns. He also had 12 points in 24 playoff games in 2004 as the Penguins made a historical run to the Calder Cup Finals. In addition, he was named an AHL All-Star in 2002 (but could not play due to a call-up) and acted as an alternate captain during his tenure.
Unfortunately, Endicott struggled to find his footing in the AHL after leaving Wilkes-Barre/Scranton. He bounced around the league to the Milwaukee Admirals, Portland Pirates and Iowa Stars before not playing at all in the 2007-08 and 2008-09 seasons.
He returned to hockey from 2009 to 2011, playing for the Ravensburg Tower Stars in Germany and Pontebba in Italy. Endicott was fairly successful in Europe, posting 43 points in 43 games with Ravensburg and 39 points in 40 contests as a member of Pontebba.
He is the co-founder and trainer at On-Ice Connections, a company in Saskatoon that offers hockey skill testing and teaching for players to help them prepare for the Canadian minor leagues. He also runs camps for teenagers, groups and teams throughout Saskatoon and has been a skills instructor and speaker in Canada, the U.S., Germany, Japan and Italy.
Jonathan Filewich, Right Wing  (2005-2008)
An AHL All-Star in 2007, Filewich earned the honor on his way to a 56-point season. This was an improvement on his 36 points in 73 games in his rookie season. He accompanied then-WBS coaches Todd Richards and Dan Bylsma to the game, as the pair earned the honor by leading WBS to the best record in the AHL at the time of the event.
Filewich dropped off after that All-Star season and only managed four points in 19 games prior to being traded to the Peoria Rivermen in December 2008. He managed 15 points in 49 games after the deal.
Like Endicott, Filewich couldn't find work in North America following that disappointing campaign and played in Austria from 2009 to 2011. When all was said and done, he was a professional for just six years.
He remains involved in hockey as a strength and conditioning coach for Outperforme Athletics, a company in Brandon, Manitoba that offers athletic training for Canadian national athletes, NHL and European hockey players and high school and college athletes. He will also be Director of Operations for a branch in Souris that is scheduled to open in 2014.
Filewich is also currently studying at Brandon University to become a physical education teacher. He is expected to graduate in 2015.
Alison is currently covering the Wilkes-Barre/Scranton Penguins of the AHL for The Hockey Writers after writing about the NHL's New Jersey Devils from 2011-2012. She is currently employed for the fast growing sports website Bleacher Report as a quality editor and hopes to one day have a media relations career with a professional hockey team. Follow her on Twitter @AlisonM_110.