The 2020-21 NHL season is upon us, and the Vancouver Canucks start the season with a back-to-back against the Edmonton Oilers. After the team's performance in the 2020 Stanley Cup Playoffs, expectations are higher than last season. Multiple players will be expected to take the next step in their development, while others will fall out of the lineup. 
Pettersson Will Be a Point-Per-Game Player
What makes some of the best players in the NHL great is their ability to produce all season long. From Sidney Crosby to Connor McDavid, the best players have performed at a point-per-game (P/GP) rate. At 22 years old, Elias Pettersson enters his third NHL season and seems to be on the verge of achieving that feat. In his first season, the Swedish forward had 66 points in 71 games, which gave him a P/GP of .93. Pettersson followed it up with 66 points in 68 games, which gave him an improved .97 P/GP.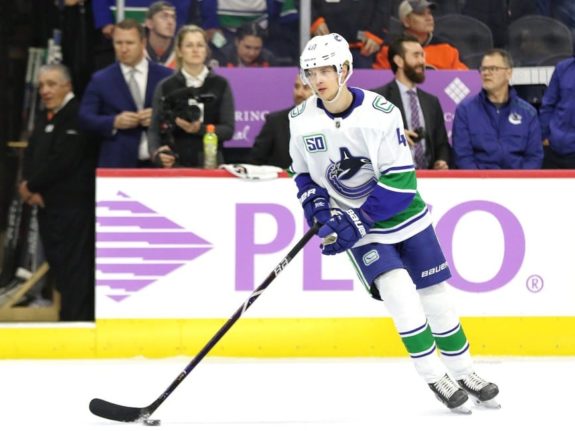 It is only natural for Pettersson to improve and post a point-per-game season this time around. In his first postseason appearance this past summer, he had 18 points in 17 games, giving him a 1.06 P/GP. His playoff performance is an indication the Swede has improved and is ready to join the greats in today's NHL. The 2018 Calder Trophy winner is also in the conversation to win the Hart Trophy.
Boeser Will Return to His Goal-Scoring Ways
Brock Boeser will bounce back in the goal category after a disappointing 16-goal season in 2019-20. Over his first three seasons, Boeser's goal total has steadily declined. In his first full season, the forward was on pace to score 38 goals in 82 games, the following season, he was on pace for 31, and finally, he was on pace for 23 in an 82-game season. 
There were a few reasons Boeser struggled to score last season, including issues with his confidence and health. (from 'Ben Kuzma: Canucks' Boeser hopes to stick it to Wild with new curve, confidence,' The Province,' 07/22/2020) He is optimistic that the 2020-21 season will be different. After playing with several linemates in 2019-20, the right-winger hopes his experience will help him succeed with his Lotto Line teammates (Pettersson and J.T. Miller). 
"Yeah, of course I want to be there with Millsy and Petey," Boeser said. "(It was a) learning experience playing with other guys and other lines and I think it will help me. I think it pushed me to work harder in the off-season. I think… we have great chemistry and we read each other well and we communicate well, so obviously I'd like to play with those two."

Boeser on playing with the Lotto Line.
Demko Will Continue to Impress
Thatcher Demko spent the 2019-20 season as Jacob Markstrom's backup and started 25 games. The 25-year-old posted a 13-10-2 record and played in seven straight games before the stoppage due to a Markstrom injury.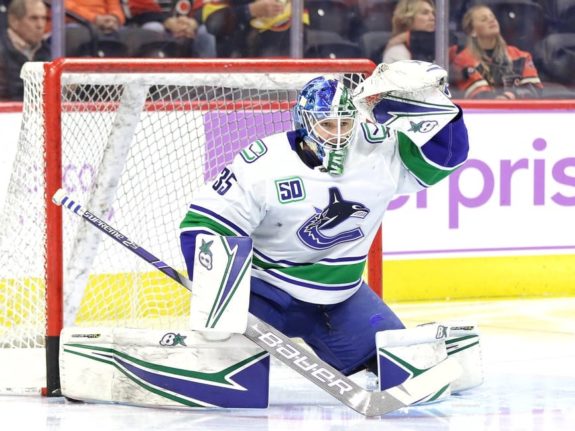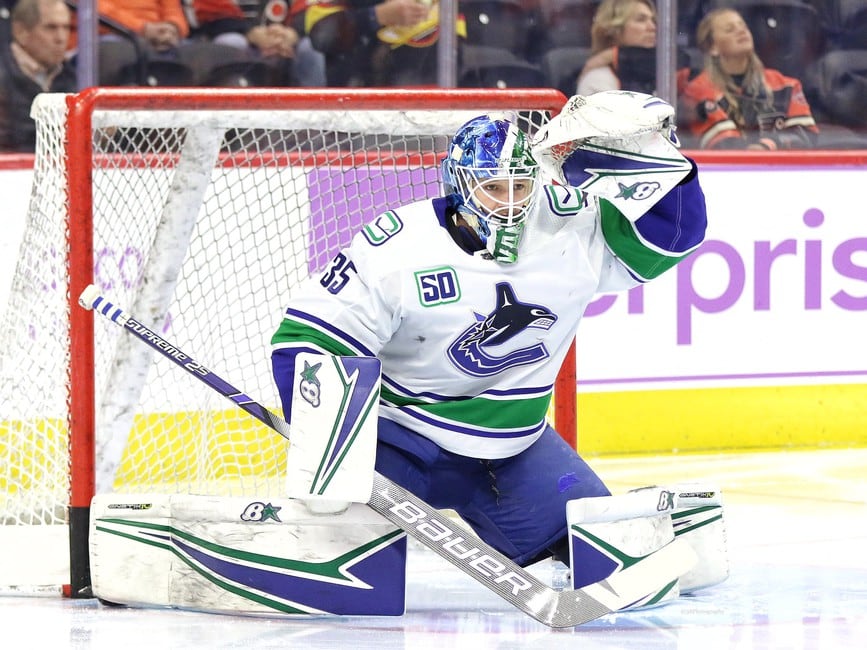 Demko once again replaced the Swedish goaltender in the playoffs in Game 5 against the Vegas Golden Knights. The 2014 second-round pick impressed in the three playoff games he played, as he set multiple save records and helped the Canucks force a Game 7. 
Demko's performance allowed the Canucks to move on from Markstrom in free agency. He will now split starts with Braden Holtby to start next season. Demko will prove that his performance from the 2020 Stanley Cup Playoffs was not by luck. He performed at his best when the pressure was at its highest, so he should perform well during the regular season. 
"I'd had some opportunities that maybe didn't go great, and I was able to learn from those… Obviously, I wanted to win Game 7. But now that some time has passed, I'm able to look back and really enjoy how fun that was for me. Just having that confidence and kind of proving to myself that I can do it, three games in four nights, yeah, it was definitely a big step."

Demko on his playoff performance.
Although he won't be the permanent starting goaltender, he will be auditioning for it this season. With the expansion draft following this season, the Canucks will likely expose Holtby and possibly lose him to the Seattle Kraken. 
Only One of Beagle and Sutter Will Remain
The 2020 Stanley Cup Playoffs made it obvious the Canucks need depth scoring from their bottom six, which is why only one of Brandon Sutter and Jay Beagle will remain in the starting lineup by the end of the season. Both are two-way forwards and play a very similar style of hockey.
With Adam Gaudette on the third line, adding wingers with an offensive ability such as Jake Virtanen and Tyler Motte or Jayce Hawryluk will give the Canucks three scoring lines. Sutter and Beagle would slide down to the fourth line. Only one of the two will remain on the fourth line as the organization has young players such as Zack MacEwen and Kole Lind ready for a roster spot. 
Canucks Will Be a Top Team in the North Division
With the players the Canucks have lost this past offseason, it is natural to expect them to regress. They lost their MVP in Markstrom, a reliable defenceman in Chris Tanev, a depth d-man in Troy Stetcher and a top-six winger in Tyler Toffoli. Yet, in the past few weeks, the Canucks' roster has looked better and better.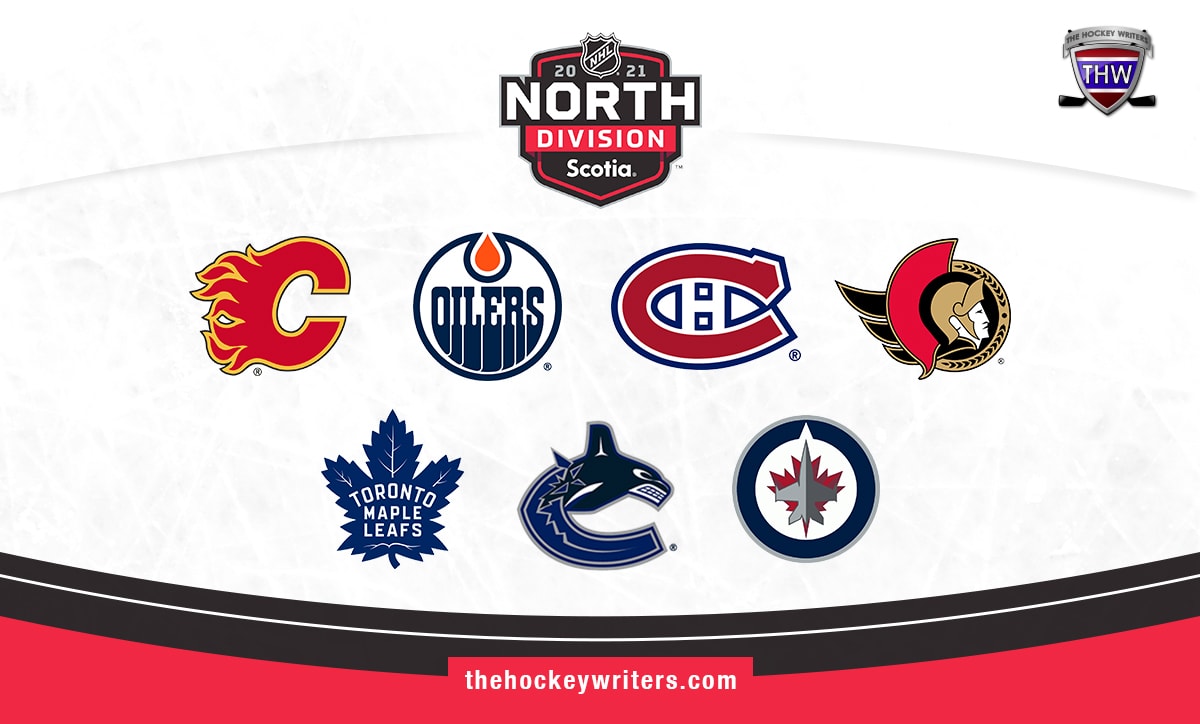 Holtby and Demko will split time in net and could be enough to replace Markstrom. The addition of Nate Schmidt and Travis Hamonic improves the defence from last season. Lastly, the emergence of Nils Hoglander has given hope that the Canucks' top six will be fine this season. The new additions should be enough for the Canucks to be one of the top teams in their division by the end of the season.
2020-21 Season Will Be Exciting
The Canucks are coming off an impressive playoff run, which has created a lot of excitement around the team. Additionally, the young players on the team continue to improve every season. Hoglander is the newest young player to join the team and create excitement for the Canucks' fanbase. The North Division should reignite rivalries across Canada since each team will play one another seven to eight times this season. 
---
---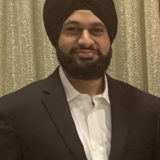 Sartaaj has been watching hockey for over 15 years and covers the Vancouver Canucks for The Hockey Writers.