During Hockey Night in Canada's 32 Thoughts segment on Saturday, Elliotte Friedman shared some intriguing information about the Vancouver Canucks, specifically J.T. Miller and the trade deadline. The Sportsnet insider said that Miller is garnering some interest around the NHL and teams are calling asking about the cost of acquiring him before March 3.
As a fellow writer here at THW said when we talked about the Friedman report, "I thought after they signed him to that extension the trade articles would stop." I responded, "I guess when you're the Canucks and the team doesn't have a clear direction, anything is possible." That seems to be the case in Vancouver where anyone not named Elias Pettersson is still potentially available in the right deal.
Why Would The Canucks Trade Miller?
Considering the team just signed him to a seven-year extension worth a whopping $56 million, one would think this is an indication the team would be looking to keep Miller around. Then again, the team is lacking focus and direction and is rumored to be a major seller at the deadline. It's not clear if they're going to retool or make "hockey trades" to reshape their roster, but something's got to give.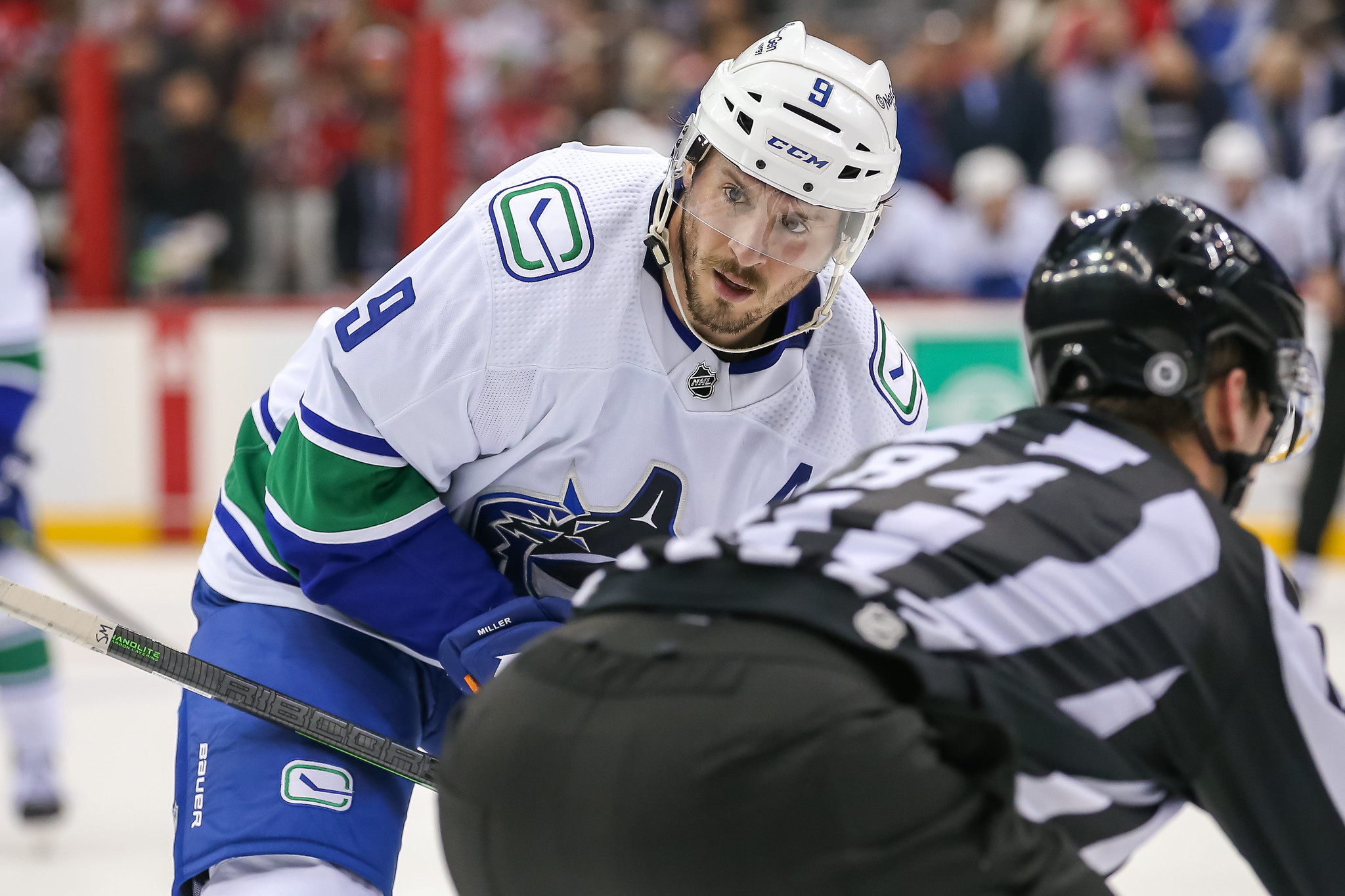 When it comes to Miller, Friedman said, "There's been a lot of talk about his situation." He added, "I don't know where this is gonna go, and there's a chance it might not go anywhere, but I do think teams have called the Canucks and just said, 'if we wanted to do this, what would you think about here?' So we'll see where that goes."
This Is The Time To Make a Deal
If the Canucks are looking to move Miller, now is the time to do so. He's in the final year of his current contract and it's one that lacks trade protection. This deadline is one of the few opportunities the Canucks will have to move Miller's contract to a team that might be desperate for help at center, where the market is thinning out after trades that saw Bo Horvat go to the New York Islanders and Ryan O'Reilly and Noel Acciari head to Toronto. The trade deadline is where teams make intriguing decisions — not always the smart ones — and a GM might take on Miller's deal, including the seven years that come after this one.
Miller is in the last year of his current contract that carries a $5.25 million AAV. Once it increases to $8 million, his full no-move clause kicks in. That's good until the end of the 2026-27 season when a modified no-trade clause becomes a factor and on July 1, 2027. At that point, the player submits a 15-team no-trade list when asked.
Who Might Be Interested in Miller?
Despite the fact the trade deadline shines a light on the desperation of certain GMs, this is going to be a tough sell for the Canucks. Miller is a solid player, but the Canucks won't be willing to retain salary on any deal (not for seven seasons) and a team will have to believe Miller (and the drama that he often brings with him) is worth $8 million per season. There are only a handful of teams that would probably consider this.
---
Latest News & Highlight
---
Below are a few possibilities:
Red Wings Could Lose Dylan Larkin
The Detroit Red Wings could be an interested suitor if things with Dylan Larkin don't pan out. The two sides are embroiled in a contract negotiation that reportedly isn't going very well. There was talk the Red Wings might have liked Bo Horvat, but he's off the market and if Larkin walks in free agency, the Red Wings will need a replacement. They have the cap space to make this kind of move. So too, if the Red Wings stay in the playoff hunt, Miller becomes a nice addition this season.
Steve Yzerman is building his team to start winning. Miller could be a part of that push over the next few seasons.
Jets Are In The Playoff Mix, But Dubois' Future Unclear
Could the Winnipeg Jets be a fit for Miller? One would imagine so if Pierre Luc-Dubois is ultimately headed elsewhere. At the same time, some of their key centers are getting older and Mark Schiefele only has two seasons remaining on his current deal. The Jets are a solid team that is looking to compete. Adding Miller for their playoff push would have a huge benefit, but they could have a use for him on a long-term deal after this season ends.
Did Horvat Do Enough for the Islanders?
Would the New York Islanders pull the trigger on two big trades by the same deadline? It seems odd to imagine but the Islanders haven't exactly been on fire since Horvat arrived and he's barely helped their push toward the playoffs. They currently sit in the second Wild Card spot but points by either Florida or Washington could boot them out of their position.
The Islanders still have over $8.7 million in deadline cap space to play with and the team could look to reshape his roster during the summertime if GM Lou Lamoriello feels he's got too many centers. Miller can always play the wing. Would Lou go all-in and add Miller too in the hopes that the combination of these two players would be enough?
You may also like: