After a rocky start to the 2022-23 season, there had been whispers that there was frustration growing from Calgary Flames players in regard to their head coach, Darryl Sutter. Several insiders including both Elliotte Friedman and Frank Seravalli have alluded to it on numerous occasions, while former players have spoken out saying how quickly the reigning Jack Adams Award winner can be tuned out due to his constant negativity.
Related: Flames Would Be Making Massive Mistake Trading Weegar
---
Latest News & Highlights
---
While the locker room as a whole has been rumored to be souring on Sutter, the one player in particular who has been brought up when it comes to frustration is Jonathan Huberdeau. This all started early in the season when Sutter seemed to suggest the reasoning behind his star player not being on the bench was due to a bathroom break when in reality he was receiving treatment for a nagging injury. This reportedly didn't sit well with Huberdeau, who was said to have felt disrespected by the situation.
At that time, many Flames fans didn't agree with the reports, suggesting it was a fabricated or at least exaggerated story. However, as the saying goes, where there's smoke, there's fire, and after a tweet from Huberdeau's agent after Thursday night's loss to the Detroit Red Wings, it is hard not to believe there is some discontent between Flames players and their bench boss.
Allan Walsh Calls Out Sutter
While the Flames have suffered plenty of disappointing losses this season, one of the ugliest came on Thursday night against the Red Wings. Though they are fighting for a playoff position, you wouldn't have known it from the lack of effort shown on the evening, as they ended up falling by a 5-2 final. While the loss itself created some headlines, it was far from the biggest story. Instead, what was most discussed came from a tweet from Huberdeau's agent, Allan Walsh, one in which he made his thoughts on Sutter clear.
"The definition of insanity is doing the same thing over and over again expecting a different result," Walsh wrote. "Also, negativity sucks the joy right out of players."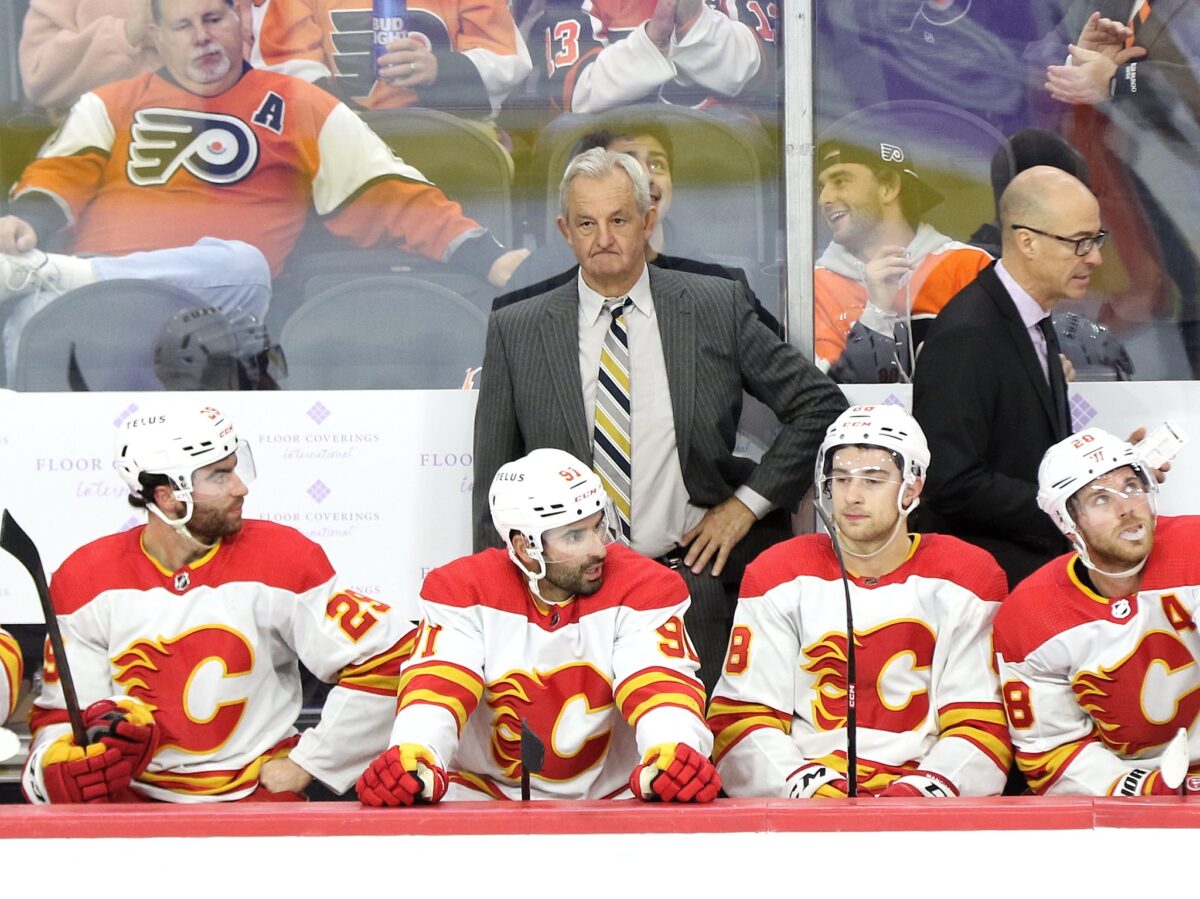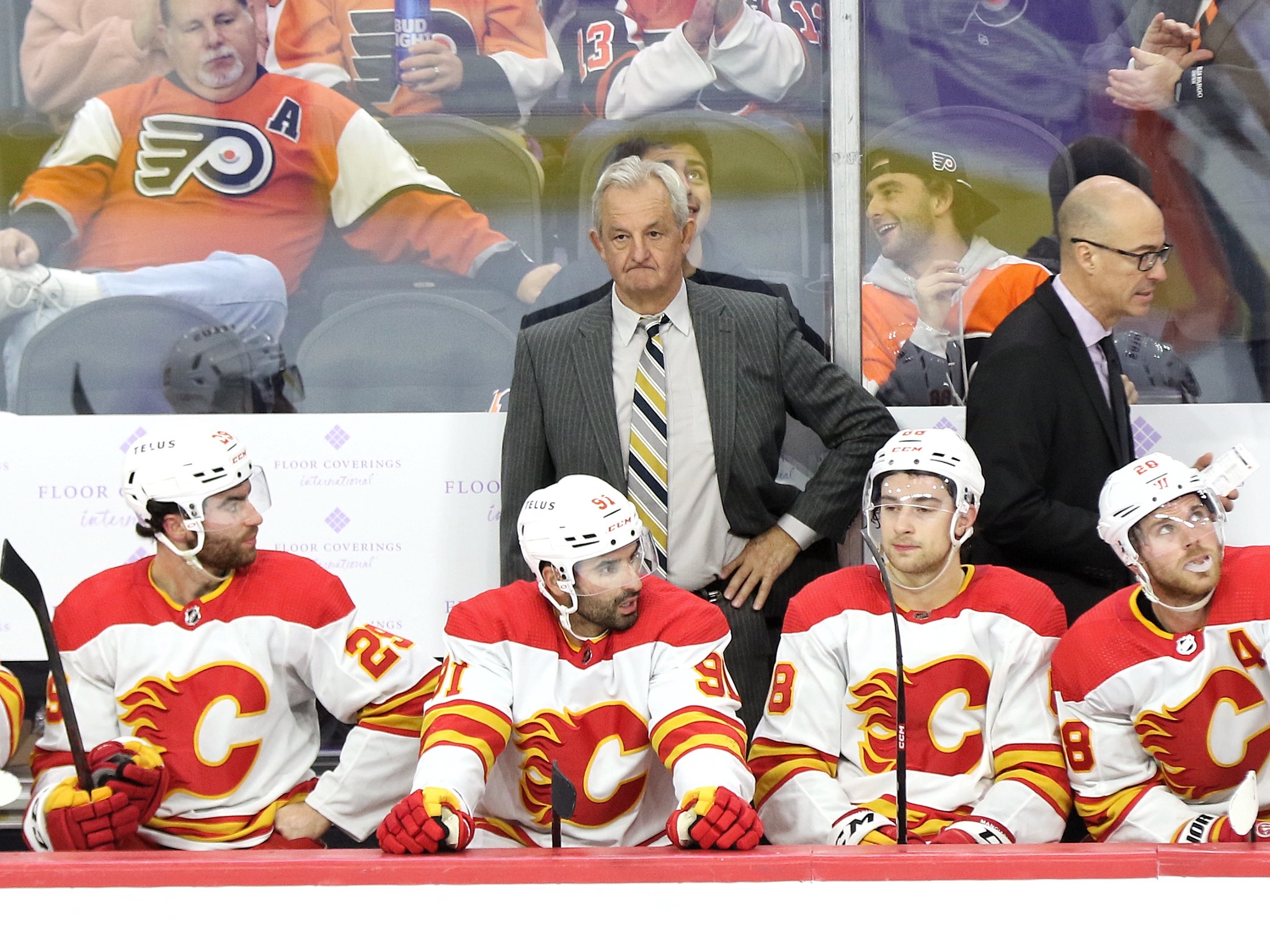 While it was quite obvious who he was directing it at already, Walsh made sure to tag the Flames at the end of the tweet to clear up any possible confusion. He has not elaborated on it further, though there isn't a whole lot of reason to, as it is clear he is saying Sutter is far too negative. Again, it is something we have heard from players who have played under him in the past, and is simply not a style that works in today's game.
Huberdeau Gives His Thoughts
As you can imagine, the focus of this story quickly turned to whether or not Huberdeau knew, or perhaps even asked Walsh to tweet this. The 29-year-old was asked about it at practice on Friday afternoon and denied having any prior knowledge that Walsh was going to send this tweet out.
"We're all frustrated," Huberdeau said. "We can play better. It (the tweet) doesn't come from me. It's my agent. It's from him, it's his account. He made that tweet, so that doesn't reflect on me or on the guys. We all love each other. We're a close team.
"Darryl's Darryl. Sometimes you won't like what the coach [does], and some nights, you're never 100 per cent happy with the coach and his decisions and stuff like that. Me and Darryl have a great connection, great friendship."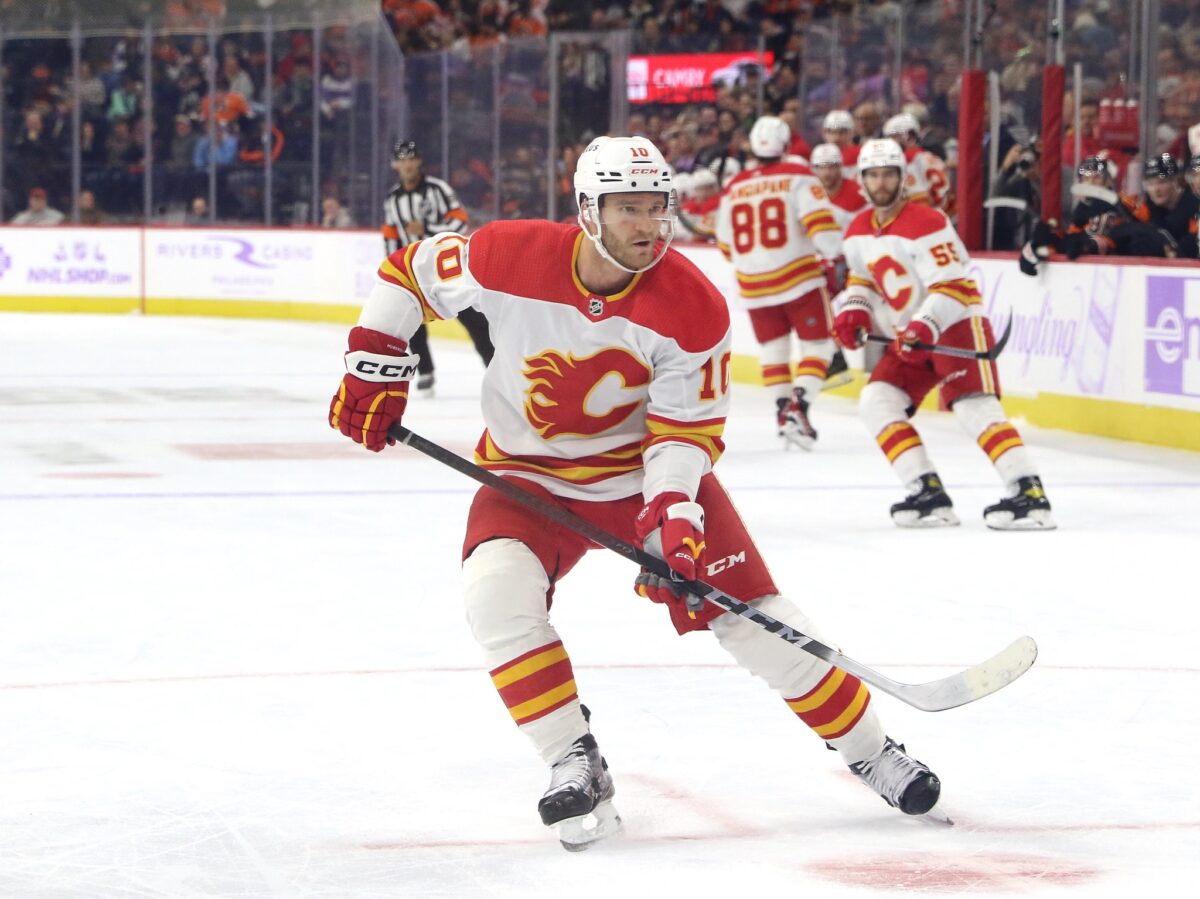 There is plenty to break down here, as it is unclear whether or not Huberdeau is being truthful in his comments. While it is easy to say he had full knowledge or perhaps even asked Walsh to send out the tweet, it should be remembered that a similar situation happened a few years prior when Walsh sent out a tweet calling out the Vegas Golden Knights for their treatment of another one of his clients in Marc-Andre Fleury. Fleury, similar to Huberdeau, said he had no prior knowledge that it was going to be sent out.
You may also like:
While Huberdeau may be truthful in not knowing it was going to be sent out, however, it is almost impossible to imagine Walsh would have done it without fully knowing the relationship between Huberdeau and Sutter isn't a good one. If the player himself told his agent they had a great relationship, it would be a very odd situation for the agent to send out a tweet in this matter. In fact, it could very well prompt the player to switch agents, something it doesn't appear Huberdeau is about to do.
Huberdeau wasn't the only one to respond, as Sutter was also asked about the incident. He didn't have a ton to say about it, and didn't seem to be concerned, instead suggesting that nothing put out on social media impacts what goes on in a dressing room. Clearly, based off of his reaction, he hasn't dwelled on it whatsoever.
In a perfect world, Walsh wouldn't have sent this out, as it adds even more drama to what has been an ugly 2022-23 season to this point for the Flames. Situations like this are making it even more clear that there is a divide in the locker room between the players and their head coach, making it hard to envision they are able to cause much damage in the playoffs this year. With all that said, they are currently tied with the Minnesota Wild for the final wild card position in the Western Conference right now thanks to a big win over the New York Rangers on Sunday. They will look to continue their winning ways on Monday, in a game against the Philadelphia Flyers.
---
---