The Winter Olympics in Beijing are less than one year away, and many national hockey teams are beginning to decide on final rosters. Team Canada head coach Alain Vigneault has many important choices to make, and he is considering his options as he attempts to build a strong team. Some familiar faces are certain to be named to the final roster; players such as Sidney Crosby, Connor McDavid and Mitch Marner are expected to feature in the team.
The Vancouver Canucks have a strong connection to the Winter Olympics. Rogers Arena famously hosted Canada's gold medal-winning victory against the United States in 2010. Ex-Canucks goaltenders Roberto Luongo and Ryan Miller played in that year's competition. Long-serving captaincy duo Daniel and Henrik Sedin were members of the Sweden team that won gold in Turin in 2006. The latest Canuck to stake a claim to the national team is current captain Bo Horvat, who is making sure that his efforts on the ice do not go unnoticed.
Horvat has captained the Canucks since the 2019-20 season, having taken over from Henrik Sedin. Sedin wore the "C" on his jersey for eight years, and Horvat has stepped up to the task of leading his team. The shortened 2020-21 season will be his biggest chance of heading to Beijing with his national team. His leadership skills, combined with his confidence and scoring, are helping Horvat show why he is capable of playing on an Olympic team.
Horvat Has Wanted to Play for Team Canada
Horvat has become an important team player for Vancouver since he made his debut during the second half of the 2014-15 season. He gradually moved from a fourth-line player to the top two lines and was rewarded for his improvements, being named an alternative captain in 2018 and captain in 2019. He was eventually named the team's captain after a 62-point season, his highest total yet. Horvat started the 2020-21 season in high spirits, scoring 15 points (eight goals, seven assists) in 20 games.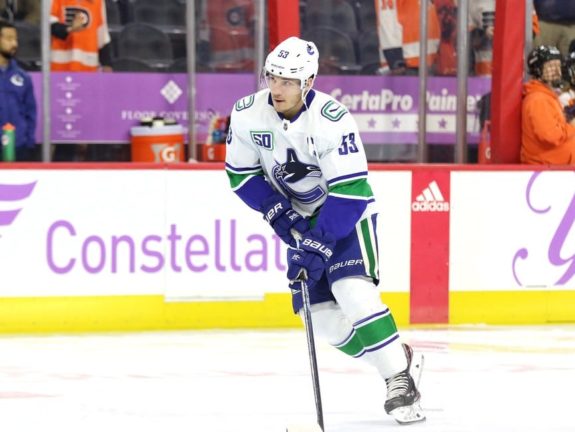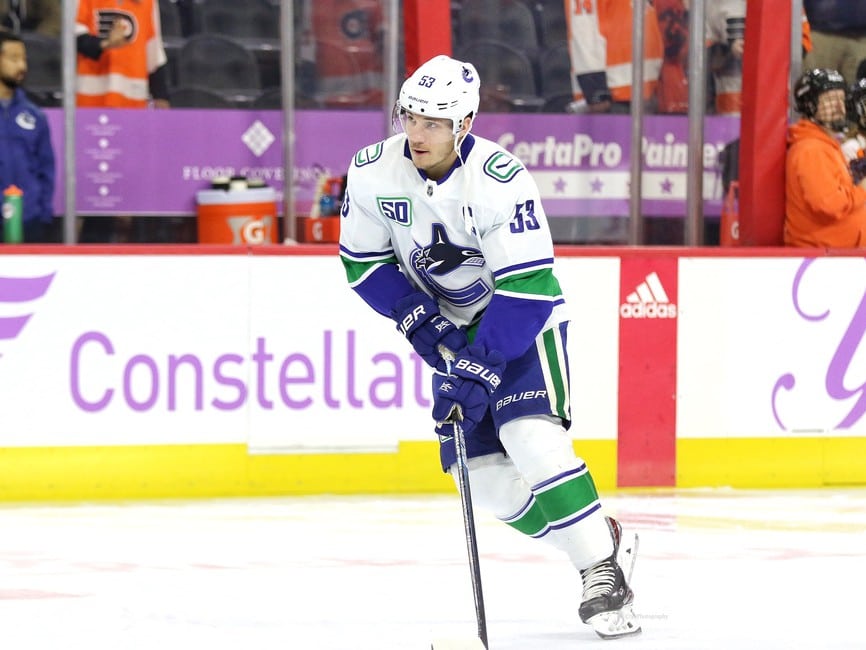 The forward is working hard to make his point tally reflect his performances, but this is not the only reason why he wishes to play in the Winter Olympics. He was one of many Canadian hockey players to campaign in favour of the NHL's return to the Olympics, given that NHL players were not allowed to compete in Pyeongchang in 2018. Horvat stated that playing at a major international event would help hockey to grow and that players wanted to play for their countries. This was an indication that he had ambition to play at the Olympics games, even if he was not a first-choice selection.
Horvat has previous international experience at provincial and junior level, and he was a teenager when he first made a claim for the national team. He played for Team Ontario's under-16 and under-17 teams during his first two seasons in the Ontario Hockey League, and he represented his country at the 2012 Ivan Hlinka Memorial Tournament. He was named in the roster for the 2014 World Junior Championship (WJC) in Sweden, sharing a line with McDavid and Sam Reinhart. He had four points (one goal, three assists) as Canada finished fourth. Playing for Team Canada as a young player allowed Horvat to explore the possibility of playing at a higher level.
Coaches See Horvat as a Useful Player
Horvat's club and international coaches have spoken about his leadership, as well as his defensive and offensive qualities. There have been many differences in opinions as the player's game has grown. Dale Hunter said that Horvat was not a consistent points-scoring player, but he described the forward as a "responsible, hard-nosed leader" and a reliable team player. The WJC in 2014 showed a defensive side to Horvat's playing style, one that head coach Brent Sutter noticed during the tournament. Sutter praised Horvat's physical strength, determination, and ability to learn new skills quickly.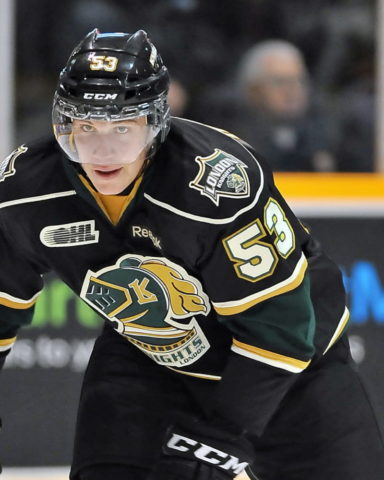 This season will be Horvat's last major push to convince Team Canada that he should be on the plane to China next year. He is not expected to be a top-line player because of stronger competition, but his captaincy role for the Canucks and his points are good reasons for him to be considered for a place on Vigneault's roster. Horvat will be a useful team player on both offense and defense, and using him as a multi-role type of player can add some extra depth.
---
---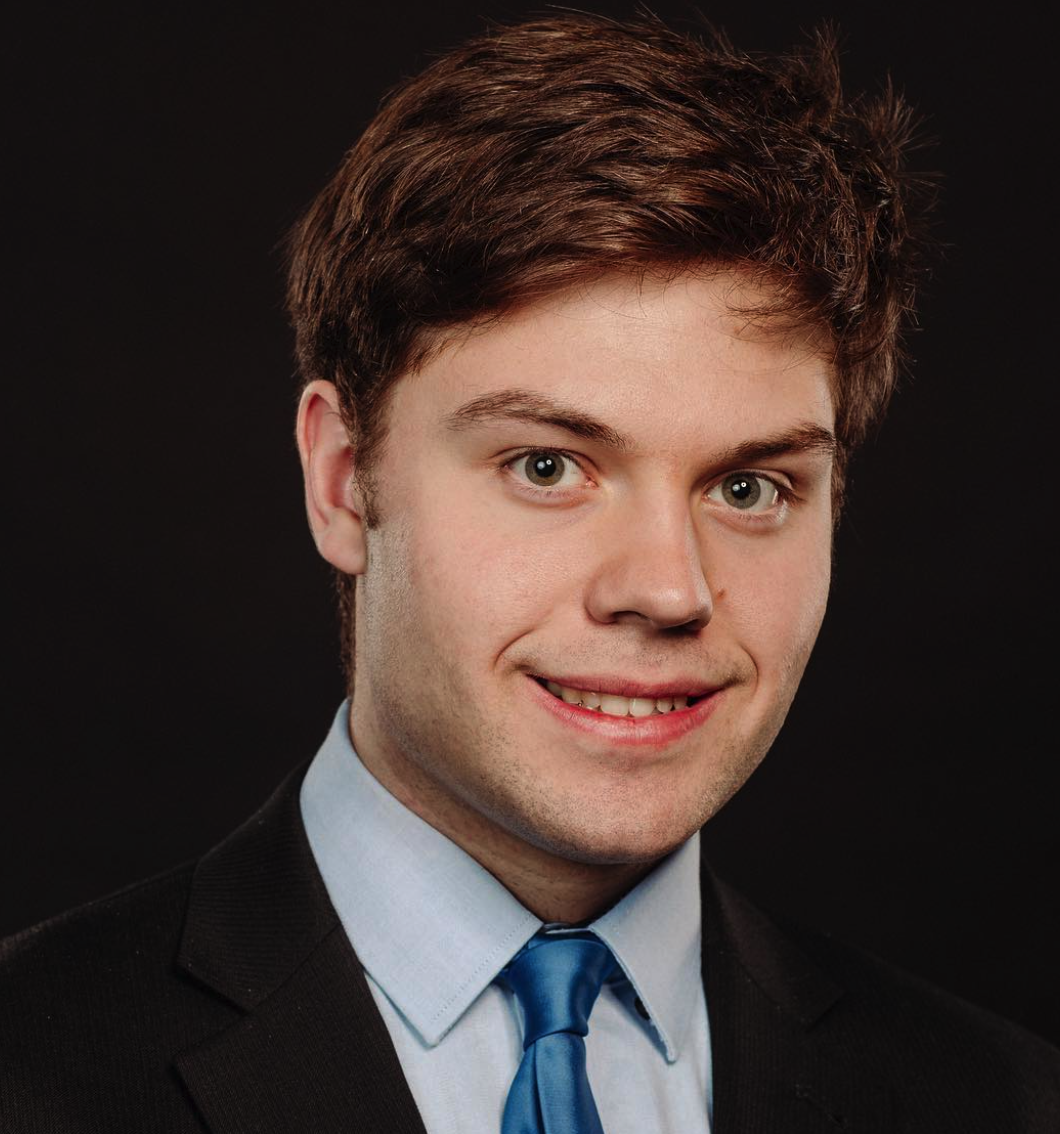 James is a graduate of the Northern Alberta Institute of Technology (NAIT), where he studied Broadcasting in the hope of becoming a sports reporter. He coincided his studies with a part-time job at Rogers Place and saw many memorable moments for the Edmonton Oilers.
James currently runs his own YouTube channel and its website, both called From The Anvil. He post regular content about West Ham United – his favourite soccer team – and has appeared on many soccer podcasts. He covers the Vancouver Canucks for The Hockey Writers.