It's been an eventful year for Jonathan Dahlen. Traded from the Ottawa Senators, signed to an entry-level contract with the Vancouver Canucks, and having a breakthrough season in Sweden at the same time. In Hockeyallsvenskan, he tallied 44 points in 45 regular season games. And on the international stage, he scored a total of five goals and one assist in the World Juniors 2017.
Dahlen has no intention of slowing things down. In the translated interview that follows, he makes it clear that he doesn't want to wait for his opportunity in the NHL. He wants to take it.
But the question remains, will the 19-year-old Swede be able to make the leap from Sweden's second division to the best league in the world?
The original interview, written in Swedish by Ronnie Rönnqvist and published on Hockeysverige.se, can be enjoyed in full here.
Surreal Trade Experience
At the end of February, Jonathan Dahlen learned he was not a Senator anymore after he had been traded to the Canucks.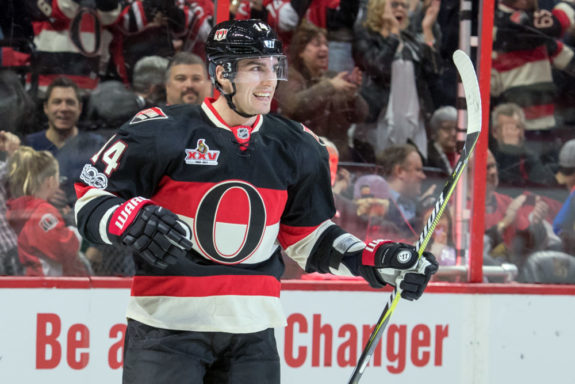 "It felt quite unreal," Dahlen recalls. "I was on the bus. It was trade deadline, and I have enjoyed that every year since I was eight or nine. So, I scrolled through my social media feed as usual. Then I saw that Ottawa would acquire Alex Burrows. My dad texted me and said that it would be fun to see what Ottawa would do at the trade deadline, and I replied that they had signed Burrows. He asked me who they would send away, but I had no idea of who it could be."
"I kept going through Twitter and saw that a reporter had written, 'They are sending Jonathan Dahlen'. I was kind of baffled. And soon after that, I started to get new followers on Twitter who wrote 'Welcome to Canucks' and stuff like that. It truly was an experience."
Right Place at the Right Time
Even though Ottawa reached the playoffs this season, while Vancouver didn't, Dahlen is looking forward to settling in with his new organization.
"I think it will turn out great, and I feel really welcome there. I've received a lot of calls from Vancouver, especially since I signed the contract. Also, joining Vancouver at a time when they are rebuilding the team is really fun. I think I'm heading over there at the right time."
Ronnie Rönnqvist: "You can get over a million dollars already during your rookie season. Did you consider any of that when you signed?"
Jonathan Dahlen: "I actually only considered the hockey part. Of course, a large amount will come out of the sign-on bonus, but I just love playing hockey. That's what I'm passionate about, and it's so great to try and play at the highest level possible. The money…, I mean, it's great, but perhaps it sounds…, my main focus is to have fun and play hockey. And then, if that can get me that kind of money it's amazing."
One Mindset: Make the Roster
On May 1, Dahlen visited Vancouver for the first time.
"I will stay there for about a month to work out and get myself acquainted with the environment. After that, I'm going home. And then I head back there for the development camp along with the other prospects."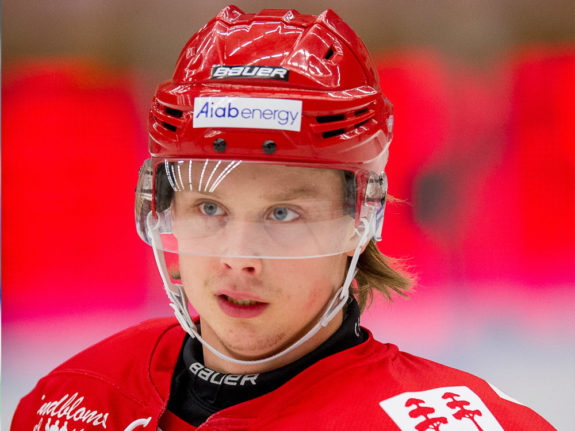 In Vancouver, there's no short supply of Swedish players. Alexander Edler, Loui Eriksson, Jacob Markstrom, Anton Rodin and the Sedin twins are already on the team. So far, the 19-year-old forward hasn't had any contact with any of them.
"No, I actually haven't. I know Loui Eriksson a little bit because he was in Dallas when my dad (Ulf Dahlen) was coaching them, but I was really young back then."
RR: "Is it certain that you will play in Canada next season or could you end up staying in Sweden?"
JD: "For the first year, I can go back to Sweden and play. We will have to judge that after the training camp, depending on how it goes for me. We'll see what happens. Of course, I'm going to Vancouver with the ambition to make the team. You can't have any other mindset when you are there."
RR: "What's your view on playing in the AHL?"
JD: "I don't know really. That's a future question. We'll see if the AHL or Sweden is best for me in that case."