Another week has gone by and that means it's time for another edition of the Vancouver Canucks prospects report. Highlights include Joni Jurmo and Toni Utunen's sudden offensive outburst overseas and Jonah Gadjovich's hot hand in the AHL. Jack Rathbone also continues to impress despite not recording a point this week.
Related: Vancouver Canucks 2020-21 Prospect Pyramid
That and a whole lot more as we continue to recap and analyze the top performances of prospects throughout the Canucks pipeline.
Utica Comets Update
The Utica Comets only played one game this week despite having three games scheduled. Due to some COVID-19 concerns, the games which would have had the Comets face off against the Syracuse Crunch and Rochester Americans on Friday and Saturday respectively were postponed. So that meant the only game played was Wednesday's where the Comets prevailed over the Americans 3-2 in a shootout. With all that said, let's take a look at how some of the prospects did.
Jack Rathbone
Rathbone did not record any points in the game, but he did fire four shots on goal and continued to display the poise of a 30-year-old veteran. He still has an impressive five points in four games and is second on the defence in scoring just behind Mitch Reinke who has six points.
Jonah Gadjovich
We are running out of good things to say about Jonah Gadjovich this season. He just continues to fill the net. He now has eight goals in nine games and leads the team in scoring with nine points. The goal he scored was again in vintage Gadjovich fashion, crashing the net and tipping a puck past the goaltender. His confidence is at an all-time high right now, and I can't wait for him to get to the NHL and team up with fellow big man Zack MacEwen to wreak havoc on the fourth line with the Canucks.
Overall, I just feel better: Mentally and physically…I feel like I'm getting pucks first more often than I was before. I feel stronger in front of the net. I just feel like I have overall improved my game. It is just about feeling confident and trying to do my job.

Jonah Gadjovich on his improved game this season (from 'Jonah Gadjovich finding stride with Utica Comets', 3/10/21, Observer-Dispatch)
Gadjovich's coach Trent Cull has also seen a significant improvement in his power forward, praising his work ethic and overall game so far.
Jonah is always a hardworking guy. He's very devoted to his craft. He works at it off the ice and on the ice. I think he's picked up a step or a half-step…For me, he's always had good details. He's good on the forecheck. He's had great stick on puck. He's a physical guy. He's been bringing that consistency. Because of that it is creating more chances for him and his group 5-on-5. He's obviously getting rewarded. He's a guy that likes to go to the net-front. He likes to get those greasy goals."
Gadjovich is showing everyone why he was drafted in the second round. His size, hands, and now improved skating ability might very well make him an effective middle-six forward someday.
Kole Lind & Lukas Jasek
Kole Lind did not see action in Wednesday's game due to an injury suffered on Mar 3. He was hit in the face by a puck but seems to be getting better as he took part in Wednesday's practice.
Lucky for the Comets, the next two games were postponed. They will likely only be without Lind for one game instead of three. He has been a top option for Cull as he's played the role of first-line center and has posted eight points in nine games so far.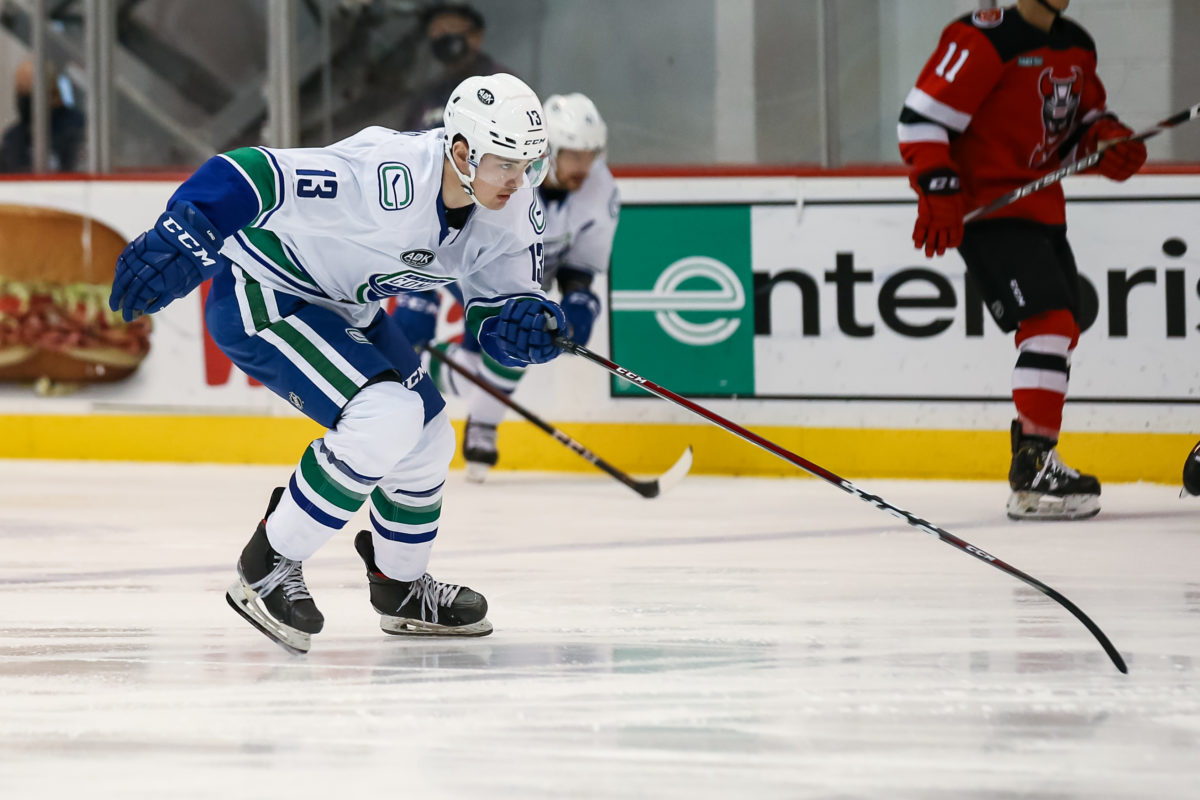 Lukas Jasek, on the other hand, played in the game and continued to impress. He recorded his eighth point of the season with an assist on Gadjovich's goal and now has eight points in his last nine games. If this was a normal NHL season, he would be up with the Canucks right now, especially after all the supposed injuries to the bottom-six. His speed and energy would be a welcome sight on the fourth line that's for sure.
Jake Kielly
Jake Kielly was in goal for the Comets' shootout win and was once again, sublime. He only allowed two goals on 34 shots and was a rock in the skills competition stopping all but one shot. He ended up being selected as the third star of the game too. His record now stands at 3-1-1 with a 3.60 goals-against average (GAA) and .884 save percentage (SV%). Those numbers don't look too good, but over the last two games he's only allowed four goals and has a combined .937 SV%.
Utica Comets' Next Games: Mar 19 vs. Rochester Americans, Mar 20 vs. Syracuse Crunch
USHL Update
The Canucks had two prospects play games this week in the USHL this week. The two Jacks, Jackson Kunz and Jack Malone have both stood out this season on their respective teams and continue to drive up their stock on the prospects pyramid. Here is the latest update.
Jack Malone – Youngstown Phantoms
Malone recorded another two points in his team's 6-3 victory on Friday over the Dubuque Fighting Saints. The versatile forward broke out of a four-game pointless streak and in turn helped his team out of a grueling nine-game losing skid where they were outscored 38-18. He then added another goal the next day, along with five shots on goal. His impressive season now stands at six goals and 24 points in 29 games played.
Next Games: Mar 19 vs. U17, Mar 20 vs. U18
Jackson Kunz – Green Bay Gamblers
Kunz played in two games this week, both against the powerhouse Chicago Steel which features uber-goal scorer Matthew Coronato. His team was able to limit him to only one goal, as they split the two-game set on the weekend. They were shutout 3-0 on Friday and came away with a 3-2 victory on Saturday. Kunz was held pointless, but he will try to add to his 18 goals next week when they meet up with the Fighting Saints on Tuesday.
Related: 3 Vancouver Canucks Prospects Who Could Be Steals From 2020 Draft
Next Games: Mar 16 vs. Dubuque Fighting Saints, Mar 19/20 vs. Muskegon Lumberjacks, Mar 21 vs. Dubuque Fighting Saints
NCAA Update
The NCAA has seen many Canucks prospects over the years including Brock Boeser, Troy Stecher, and Quinn Hughes graduate and become NHL players. This season they have two more plying their trade in the college circuit, Aidan McDonough and Jacob Truscott.
Aidan McDonough – New Eastern University Huskies
McDonough saw his sophomore season come to an end on Sunday when the Northeastern Huskies dropped a 4-1 decision to UMass in the Hockey East quarterfinals. He will now prepare for either his senior season at Northeastern or the beginning of his professional career with the Comets.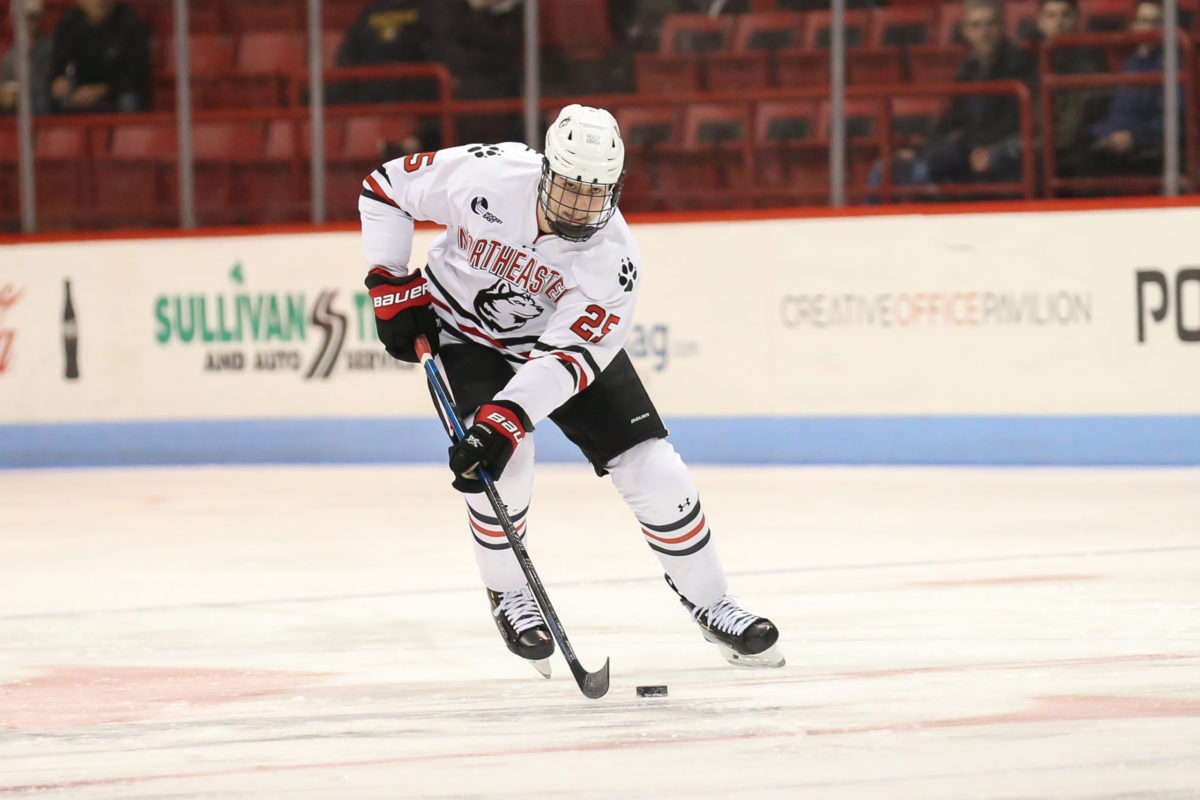 McDonough had an impressive campaign though, netting 10 goals and 20 points in 20 games, which included his first hat trick at the college level and five goals in two games. If this season is any indication of future success, it will only get better from here on out.
Jacob Truscott – Michigan Wolverines
After a bit of a hiatus, Truscott was back in action with the Wolverines on Sunday against Ohio State in the first round of the Big Ten Tournament. They ended up shutting them out 4-0, and will now meet Minnesota in the semi-finals on Monday. He finished the game a plus-1 along with two shots on goal. Points have not come easy for the 18-year-old this season, as he is stuck on one goal and five points in 24 games.
Overseas Update
The Canucks have arguably their top prospect playing overseas in Vasili Podkolzin. He is currently playing in the KHL playoffs with SKA St Petersburgh but should be in the NHL soon. They also have an intriguing player in Linus Karlsson, who just can't stop putting up points in the HockeyAllsvenskan. Finally, Toni Utunen and Joni Jurmo have burst out of their defensive shells and are now producing on the scoreboard too.
Vasili Podkolzin – SKA St Petersburgh
SKA St Petersburgh closed out their series against Dinamo Minsk on Wednesday with a 4-3 overtime victory. Podkolzin did not factor into the scoring, but he did play 14:01 and had four shots on goal. With his team moving on to the second round of the playoffs, the chances are getting slimmer by the day that we will get to see him in the NHL this season.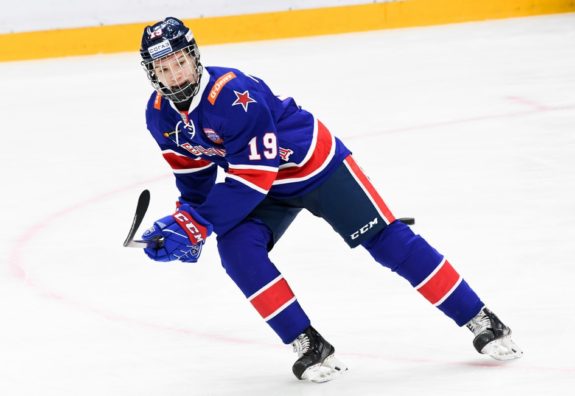 Next Games: Mar 18/20 vs. Dynamo Moscow
Linus Karlsson – BIK Karlskoga
Karlsson is a point machine, that's all there is to it. He put up another two goals and three points this week and was only held off the scoresheet once in the three games he played. He now has 20 goals and 51 points in 52 games, which is just one off his overall career-high in any league he's played in. The last time he put up those numbers was back in 2017-18 when he played in the J20 SuperElit league with Karlskrona HK. He won't be able to match or surpass it though, as his season ended last week. His team finished second overall and will now await the start of the playoffs.
Joni Jurmo – Kiekko-Espoo
Jurmo has found his place in the Mestis with Kiekko-Espoo. He recorded another two points, including another goal and now has three goals and six points in eight games. He is also a solid plus-5 in the plus/minus column. Needless to say, his confidence seems to be rising by the day.
Toni Utunen – Tappara
After struggling to put up points for most of the season, Utunen appears to have found his offensive game in the last few weeks. He scored his first goal in the Liiga since the 2018-19 season this week and now has one goal and four points in 37 games. He will never be a consistent offensive threat, but it's always good to see defensive defencemen get rewarded with a goal or two now and then. With all the yeomen's work they do in the defensive zone, they deserve that type of glory sometimes.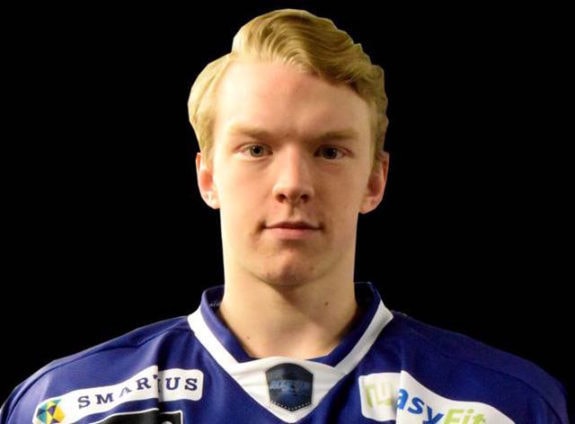 Petrus Palmu – ERC Ingolstadt
Petrus Palmu has not been in this report for a while, mostly because of the low probability that he will get another chance with the Canucks or Comets. Though he does deserve a mention this week, considering how much he's produced in the German DEL league lately. Just to refresh everyone's memory, he is a 5-foot-6 dynamic Finnish forward that was drafted in the sixth round by the Canucks in 2017 and has not seen North America since the 2018-19 season when he was with the Comets for 12 games.
Citing communication issues with management and the coaching staff, Palmu left the Comets to play in the Liiga with TPS and finished the season with four goals and 18 points in 29 games. At the beginning of the 2019-20 season, he joined JYP and had a solid campaign finishing with 13 goals and 35 points in 47 games.
This season, Palmu left the Liiga altogether and joined ERC Ingolstadt in the German DEL league. It took him a while to start producing but is now on a bit of a roll with four points in his last four games. He is seeing his ice time creep up too, averaging around 15-17 minutes rather than his usual 13. Overall, he has three goals and 10 points in 22 games.
Time will tell if we ever see him in North America again, but as long as he's signed by the Canucks, you never know what can happen. Just look at Jasek and what he's doing in the AHL after spending a few seasons overseas.
---
That does it for another edition of the Canucks prospects report. Stay tuned for more next week as we continue to bring you all the updates from here and overseas!
---
---