With 29 games played, the Toronto Maple Leafs are just past the midway mark of this year's 56-game season. We've seen some new faces, surprising performances, and disappointing declines. Let's dig into all of that (and more) with our midseason awards!
Most Valuable Player: Auston Matthews
The biggest trophy is also the easiest decision: Auston Matthews has been the Maple Leafs' MVP this season without question. His 21 goals in 26 games leads the NHL and his 35 points are just three back of Mitch Marner for the team lead. Even while playing through an apparent wrist injury, the 23-year-old centre has been the Leafs' go-to guy on a nightly basis.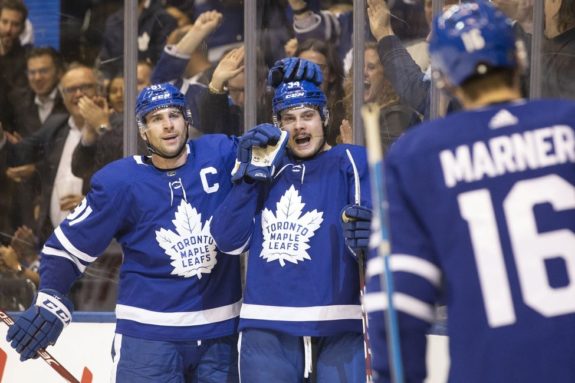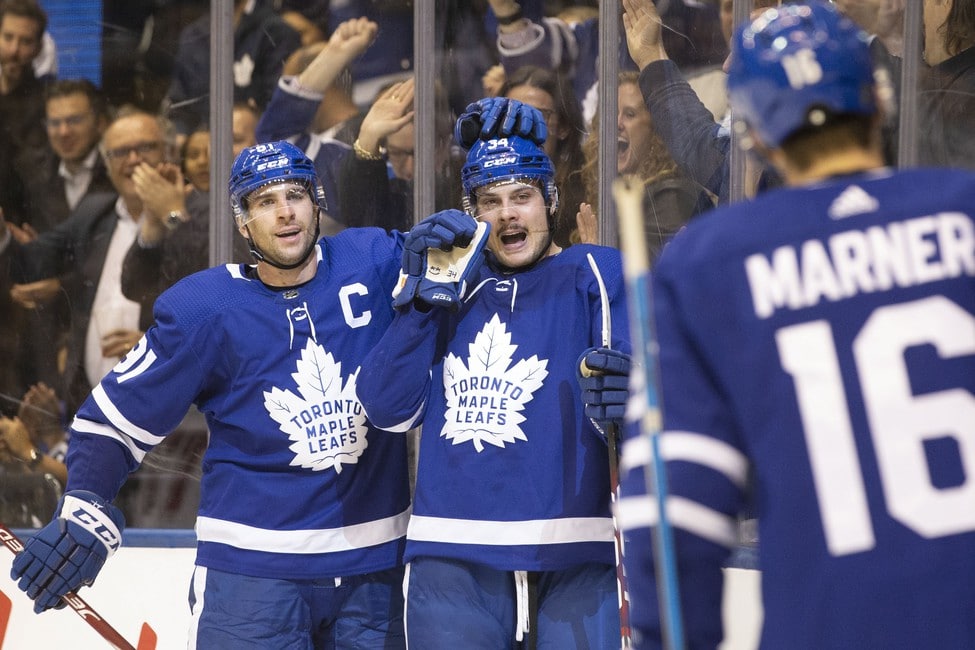 Through just 26 games, we've already seen a handful of fantastic feats from the Leafs' MVP: 18 goals through his first 18 games played, a 16-game streak where he tallied 28 points, six multi-goal games, and a league-leading seven game-winning goals.
Related: Matthews Could Cement Himself as Maple Leafs Great This Season
While Matthews is setting new career-highs for goal and point paces (he'd score 66 goals and 111 points over 82 games at his current rate), he's also putting himself in the conversation among Maple Leafs (and NHL) greats. According to Hockey Reference's adjusted goal metric, which equalizes goal scoring over eras, Matthews' current season is the second-best goal-scoring performance of all time, behind only Babe Dye's 1924-25 season. On a league-wide scale, the last time we saw a sniper this dominant was way back in 2007-08 when Alex Ovechkin scored 72 adjusted goals.
All of this has set Matthews up to likely win the Rocket Richard as the league's top goal-scorer, and he's made a case for Hart consideration as well – two trophies that a Maple Leaf has never won, by the way.
We're truly witnessing history here, folks.
Best Newcomer: T.J. Brodie
We've got another pretty easy decision here. T.J. Brodie has absolutely solidified Toronto's blue line since he put on the blue and white. While not the flashiest player, his role as an excellent defender and puck mover has spared the Leafs a lot of headaches in their own end as he's able to break up plays and transport the puck efficiently up the ice. It's a playstyle that has been relatively foreign to the high-flying Maple Leafs who have taken flyers on guys like Cody Ceci and Tyson Barrie in recent years with limited success. Brodie's steady play has proven to be a perfect match for Morgan Rielly, who now has more freedom to wheel and deal than ever before, and his ability to shut down two-on-ones has saved the Leafs a ton of goals against.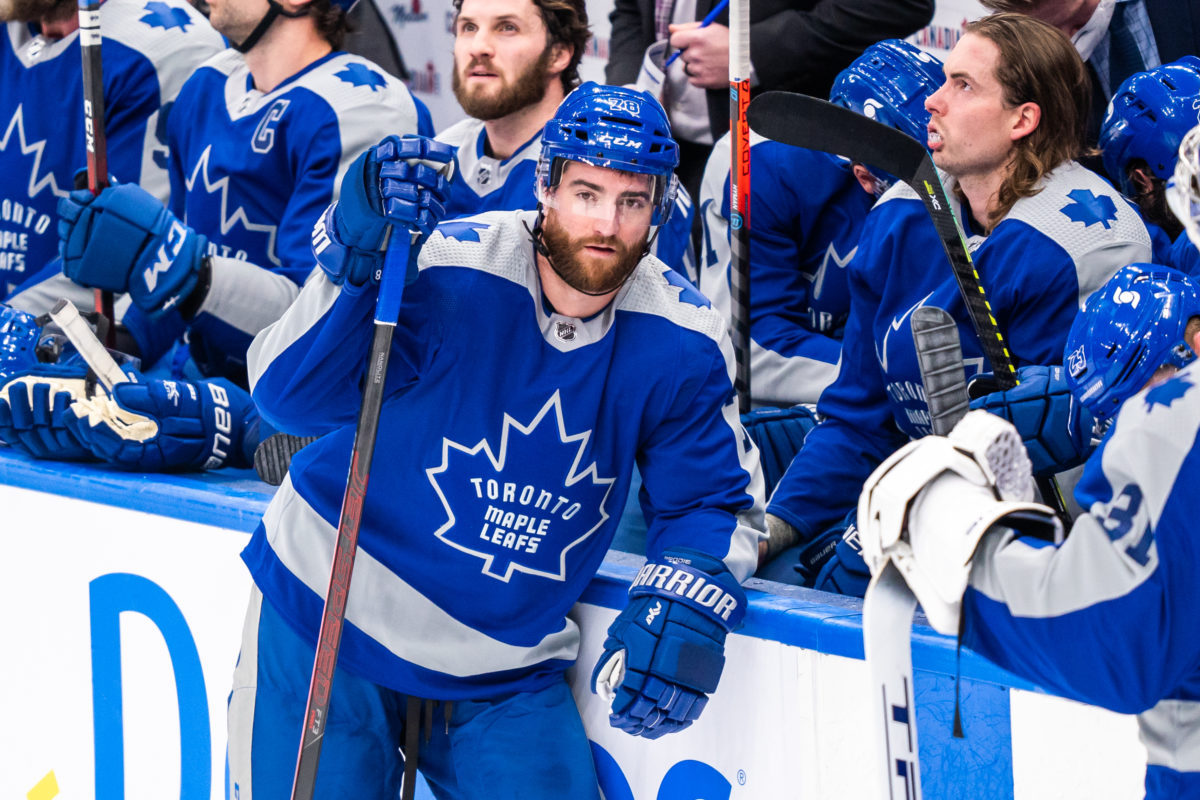 In 533 minutes at 5-on-5, Brodie leads the Leafs in goals-for percentage (GF%) with a sterling mark of 66.67, outscoring opponents 28-14 when he's on the ice. He's also put up a solid 52.91 expected goals for percentage (xGF%) while eating a lot of tough matchups.
Related: Maple Leafs' T.J. Brodie Is So Good No One Seems to Notice Him
Fans might not have known exactly what they were getting when the Leafs inked Brodie to a four-year deal this past offseason, but he's certainly exceeded expectations so far.
Biggest Surprise: Justin Holl
Justin Holl has had an interesting path to the NHL to say the least.
After being drafted in the second round by the Chicago Blackhawks in 2010, Holl played four years of college hockey at the University of Minnesota before moving onto the professional ranks. In 2014-15, his first season of pro hockey, he primarily played with the Indy Fuel of the ECHL, eventually being released by the Blackhawks as a free agent. He was signed by the Toronto Marlies of the American Hockey League (AHL) in 2015-16, earning an NHL contract a year later, and finally played his first career NHL game in 2017-18 as a 26-year-old. Holl showed promise at the AHL level, winning a Calder Cup in 2017-18 with the Marlies, but wasn't given much of a chance from former Maple Leafs head coach Mike Babcock.
Related: Maple Leafs Could Benefit From Acquiring Sabres' Staal
It wasn't until last season that Holl, at age 27, finally became a regular at the NHL level, emerging as a potential top-four option next to Jake Muzzin. He showed enough to earn a three-year contract worth $2 million per season which is now looking like a bit of a bargain.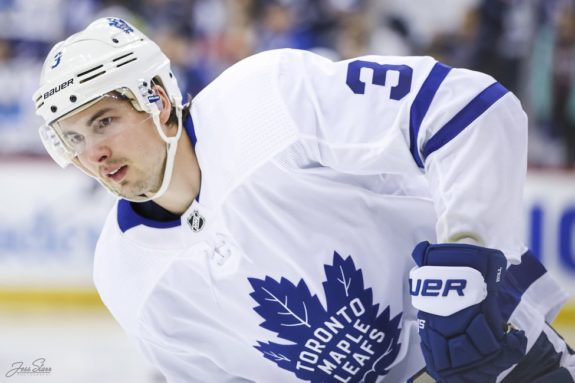 While Holl's play has cooled off a bit lately, he's proven over the first half of this season that he can keep up with (and even shut down) stars like Connor McDavid. Playing primarily next to Muzzin in the Leafs' top-four, Holl has put up an impressive 54.50 xGF%, outscoring opponents 22-19 at 5-on-5. Along with the addition of Brodie, Holl's emergence has finally given Toronto the steady blue line they've always needed.
Biggest Disappointment: Frederik Andersen
While we saw warning signs last season, there was always a chance that Frederik Andersen's .909 save percentage (SV%) and minus-14.2 goals saved above expected (GSAE) were mere blips on the radar. Unfortunately for the Maple Leafs, it appears that those weren't just blips; this is just what Andersen is now.
Over 21 appearances this season, the Leafs' starter has put up a career-worst .899 SV%, good for 34th out of 48 netminders with at least 10 games played. His GSAE is just below replacement level at minus-1.3, but I don't think that tells the full story of just how many backbreaking goals he's allowed.
Winnipeg's go-ahead goal in Saturday's game highlights Andersen's struggles perfectly: he was indecisive in playing the puck which allowed the Jets to gain possession, and he followed that up by allowing a weak backhand through his five-hole that he simply has to stop.
Related: Maple Leafs News & Rumors: Nylander, Muzzin, Andersen & Sabourin
According to Hockey Reference's quality start stat (QS), Andersen has put up just 9 quality starts in his 21 games – a career-low quality-start percentage (QS%) of .429. The Dane has never had a QS% below .500 until this season, providing a steady .574 over his previous four years in Toronto. That consistency has disappeared over the past year, though, creating a big question mark for the Leafs moving forward. With Andersen's contract expiring this summer, you've got to wonder if the team will look elsewhere in goal next season.
Best Value: Jason Spezza
Our final award is for best value relative to their contract, and while there were a few good options, I have to give it to 37-year-old Jason Spezza.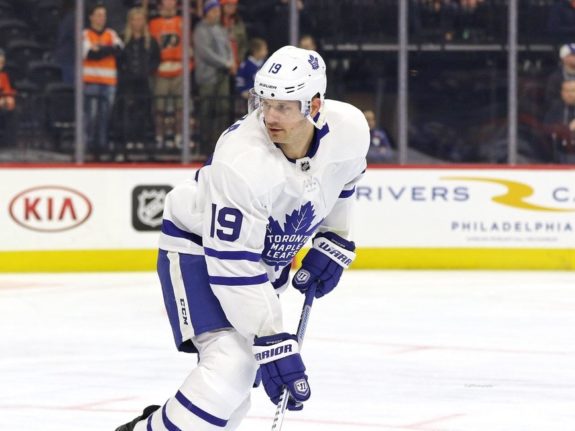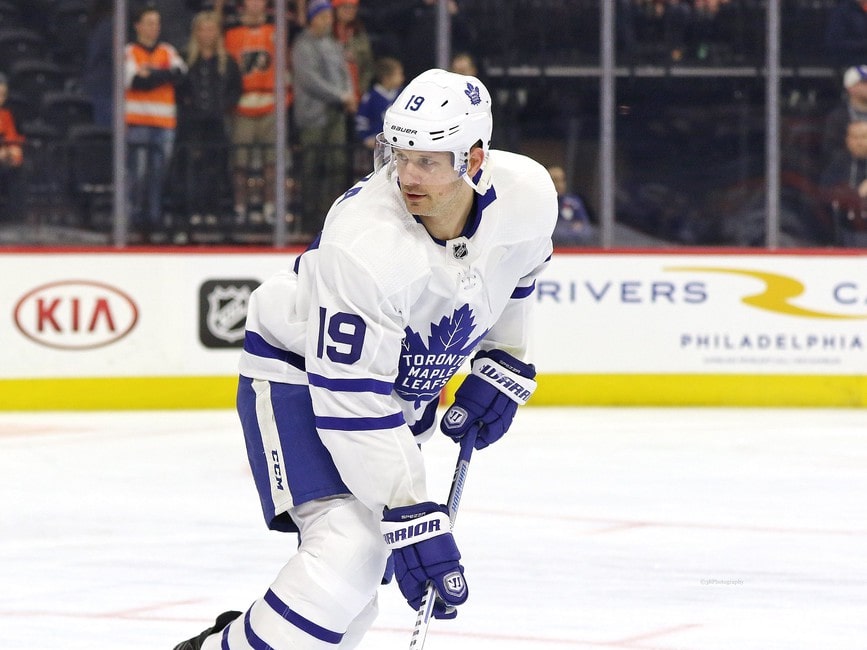 The Toronto native has 5 goals and 16 points in 28 games while playing just over 10 minutes a night on the Leafs' fourth line. Despite his limited ice time, Spezza has been one of the team's most efficient scorers – he's tied for fourth in 5-on-5 scoring with 11 points. In fact, he's been one of the Leafs' most efficient 5-on-5 scorers since joining the team last season.
On a league-wide scale, Spezza ranks 16th in 5-on-5 points per hour (P/60) this season at 2.92. That's good for first on the Leafs and is just behind big names like McDavid (3.00) and Leon Draisaitl (2.95). Considering he's making league minimum at $700,000 and putting up these numbers next to fourth liners, you have to be impressed by Spezza's performance.
That does it for our midseason awards. Do you agree or disagree with any of my picks? Who are your big winners (and losers) for the Maple Leafs this season?
Stats from Natural Stat Trick and Hockey-Reference.
---
---
Chris Faria is a contributor for The Hockey Writers with a focus on the Toronto Maple Leafs. A hockey player and self-proclaimed analytics nerd, his work aims to combine both stats and a deep knowledge of the game. He is currently pursuing a graduate diploma in sports journalism at Centennial College in Toronto.