The Vegas Golden Knights announced last week captain Mark Stone will be out of the lineup indefinitely after he underwent back surgery. The injury likely means the forward is out for the season. As a result, the organization will likely need a winger to replace their captain, and the Vancouver Canucks could be a trade partner.
---
---
The Canucks are retooling their roster and are willing to trade multiple players on their team. Among them are wingers J.T. Miller, Brock Boeser and Conor Garland. All three players could be useful to the Golden Knights and help the club in a potential Stanley Cup run this postseason.
J.T. Miller
Miller is the biggest name the Golden Knights can acquire from the Canucks. He is coming off a career year, scoring 32 goals and posting 99 points in 80 games. As a result, the organization rewarded him with a seven-year, $56 million contract, which starts next season. However, after a poor start to their season, the Canucks are open to trading almost every player on their roster. Elias Pettersson is labelled as their only untouchable, while it'll take a mammoth offer to trade for Quinn Hughes. Miller is one of the top players the club is willing to trade, and the Golden Knights are the perfect partner to make that happen.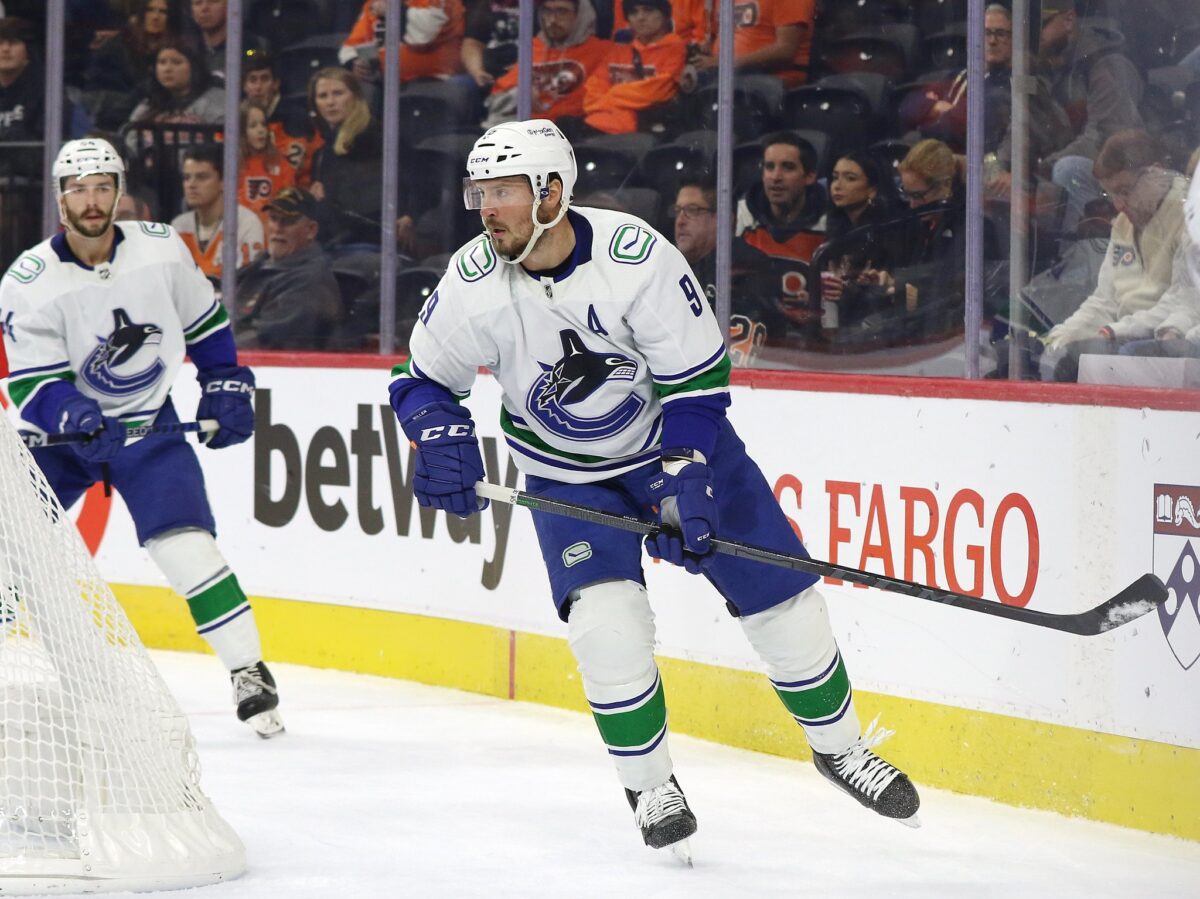 Vegas is in a position to contend for the Stanley Cup this season. Although Miller isn't having a great season, scoring 18 goals and posting 44 points in 49 games, he would be a productive top-six forward for them. Additionally, they could add an offensively productive player to help them throughout their Cup run this season and over the next few seasons. However, trading for his eight-year contract is something most teams aren't willing to do. Therefore, the return won't be high, and the Canucks will likely have to retain some of his salary in the deal.
Brock Boeser
If Miller isn't someone the Golden Knights aren't willing to add, Boeser will be a good option on the wing. The soon to be 26 year old, is in the first year of his three-year, $19.95 million contract. After struggling to consistently produce over the past two seasons, scoring 32 goals and posting 76 points in 112 games, the Canucks are looking to trade the 2015 first-round draft pick. The Fourth Period's David Pagnotta reported trade talks involving Boeser have picked up over the All-Star Weekend.
Related: Canucks' Schenn & Garland Next to Go After Horvat Trade
---
Latest News & Highlights
---
"Some information coming out of All-Star Weekend is that (the Canucks are) very much engaged in trade talks involving Brock Boeser. It sounds like that is progressing," Pagnotta said. "The last time we were told something was coming was 'sooner than later' and it ended up being three days. I don't think it's going to be that quick. I still believe there's a little bit of work to do with respect to his future, but there are definitely conversations, they're heating up."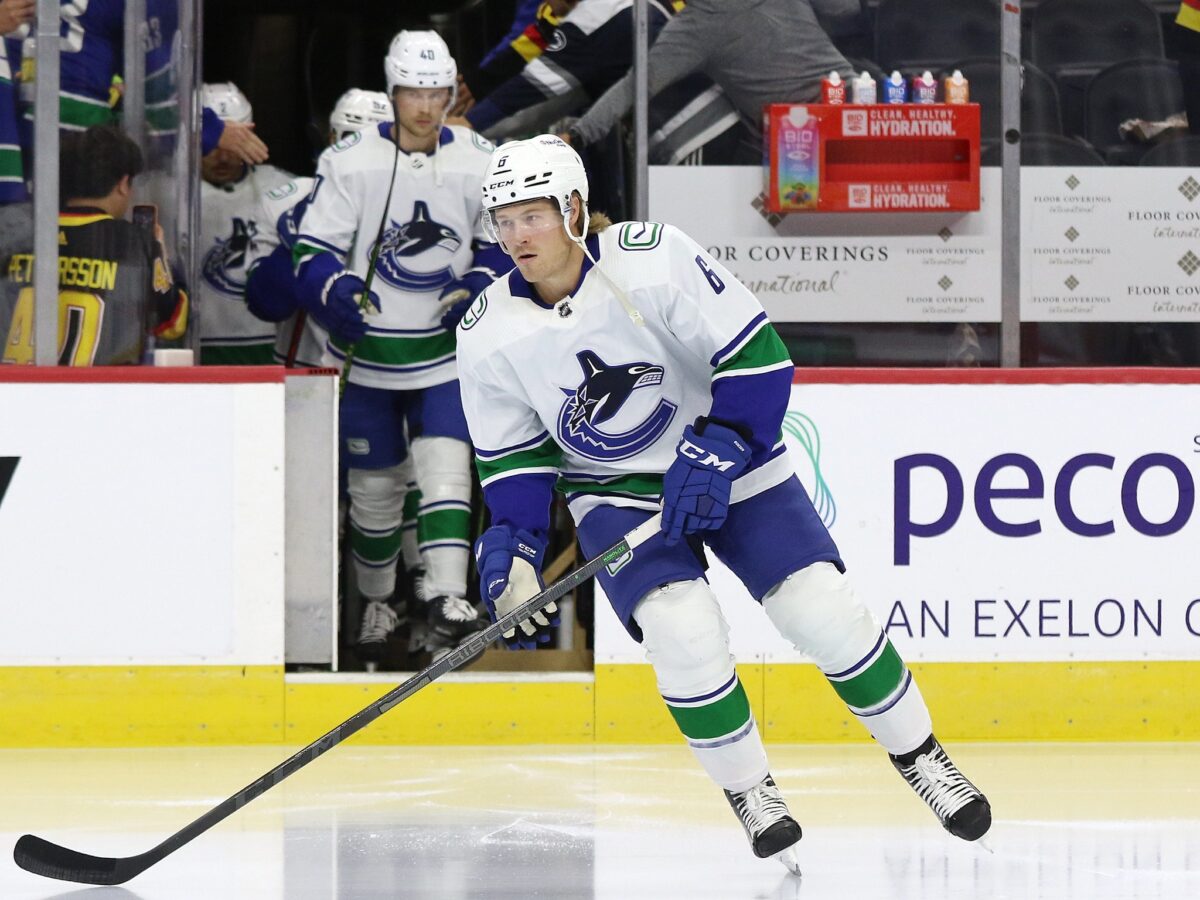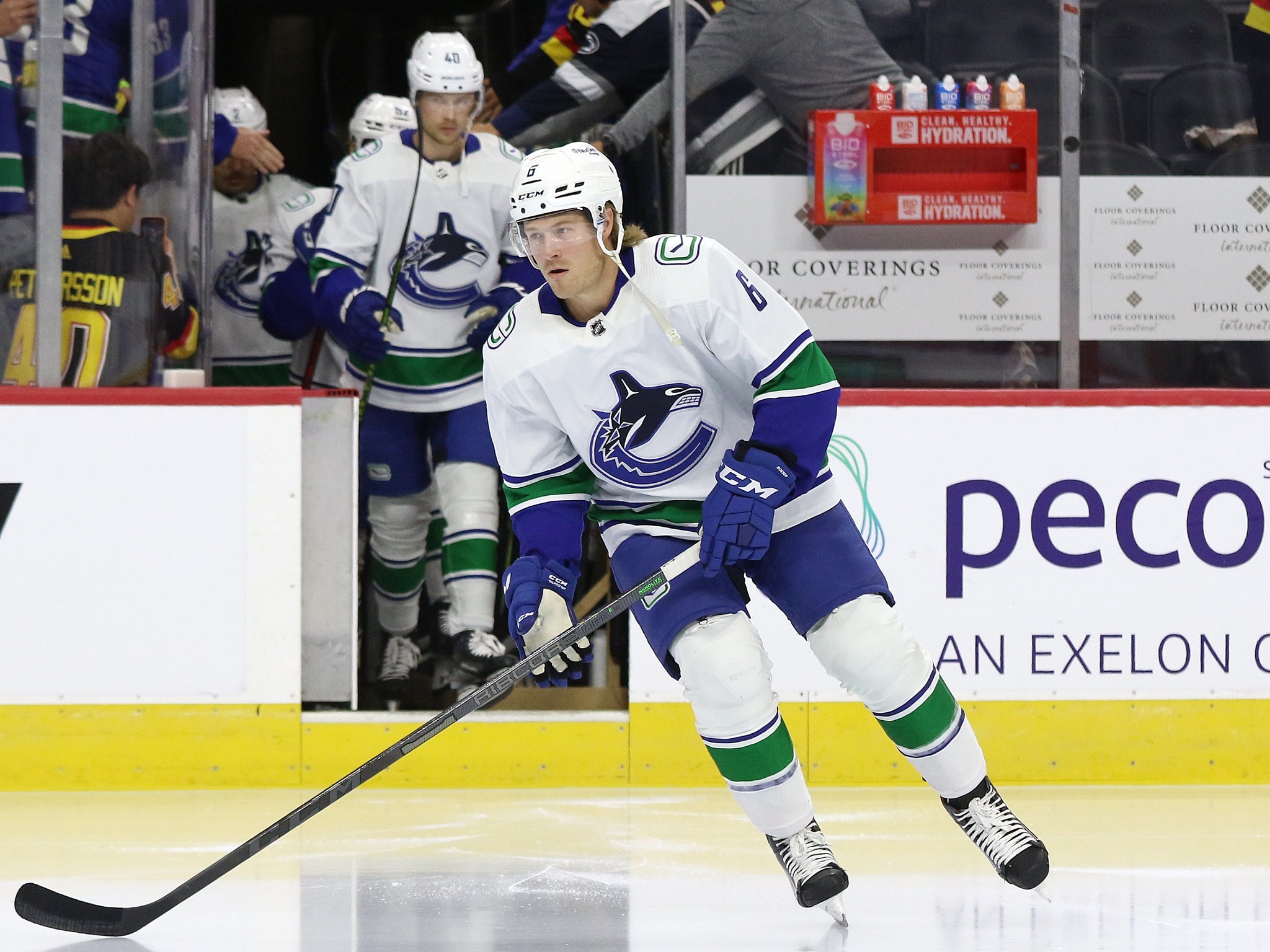 Several teams are interested in the forward, including the Minnesota Wild, New Jersey Devils and Washington Capitals. The Golden Knights should join that group and look to add the right-shot goal scorer. Boeser could use a fresh start, and joining a contender may rejuvenate the forward and his scoring touch. Pagnotta adds the Canucks are expected to retain a portion of Boeser's contract in a move or take a contract back in a trade
Conor Garland
The Canucks are interested in trading Garland away. The Golden Knights could add a middle-six winger who'd provide the team with secondary scoring. Garland is in the second year of his five-year, $24.750 million contract. His $4.950 million cap hit is tradeable, but he isn't producing at this expected rate. He has nine goals and 24 points in 48 games this season.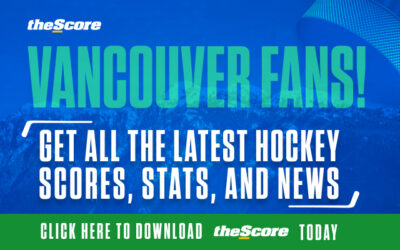 He could bounce back under new coach Rick Tocchet, as he played some of his best hockey with him as the bench boss of the Arizona Coyotes. Perhaps Garland can also see an improvement in his production with Bruce Cassidy as his head coach with the Golden Knights.
Canucks Could Offload a Winger to Golden Knights
Stone's injury has provided the Canucks with an opening to discuss a trade with the Golden Knights for one of their wingers. Miller is the best option to replace Stone, as he could match his output, but he has a big contract. Meanwhile, Boeser could be a buy-low option for the organization as he needs a change of scenery. Lastly, Garland is a good middle-six addition and can provide the club with secondary scoring.