The Washington Capitals will look for ways to improve going into next season as they likely won't be making a deep playoff run this season. Their season was strong at times, but at the end of the day, their lack of consistency has them on the outside looking in. With little time left in the season and a small chance of making the playoffs, the team should begin to focus on what their goal is going into free agency.
One way they can improve is their scoring. While they have the best goal scorer ever to play the game of hockey in Alex Ovechkin, their depth didn't produce at the level many fans expected. One name that will be hitting the market and looking for a place to call home in 2023-24 is current Philadelphia Flyers forward James van Riemsdyk.
Who Is van Riemsdyk & How Does He Benefit The Capitals?
van Riemsdyk is a 33-year-old left-shot winger from Middletown, New Jersey currently playing for the Flyers. He was drafted second overall by the Flyers in the 2007 NHL Entry Draft but has moved around a lot since that time. He has played 930 games in the NHL scoring 298 goals and adding 290 assists for 588 points which comes out to 0.63 points per game average. This season, he has scored 10 goals and added 16 assists for 26 points in 51 games.
Related: Capitals Have Their Future Top Defenseman In Rasmus Sandin
---
Latest News & Highlights
---
He played his junior career in the NCAA with the University Of New Hampshire after being drafted out of the U.S. National Development Program (USDP). He spent two seasons there where he played 67 games, scoring 28 goals and adding 46 assists for 74 points, just over a point per game.
During his time in the USDP, van Riemsdyk played 44 games with the U18 team over two seasons, scoring 21 goals and adding 21 assists for 42 points. He represented the USA on three occasions at the World Junior Championships and had 22 points through 19 games in those tournaments.
There is a good chance the Capitals lose Evgeny Kuznetsov shortly after his trade request came to light. In order to replace his offensive production, the team should look at van Riemsdyk, who can consistently produce a minimum of 40 points a season.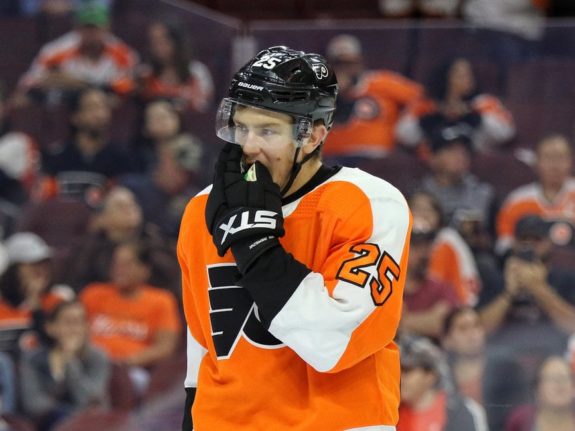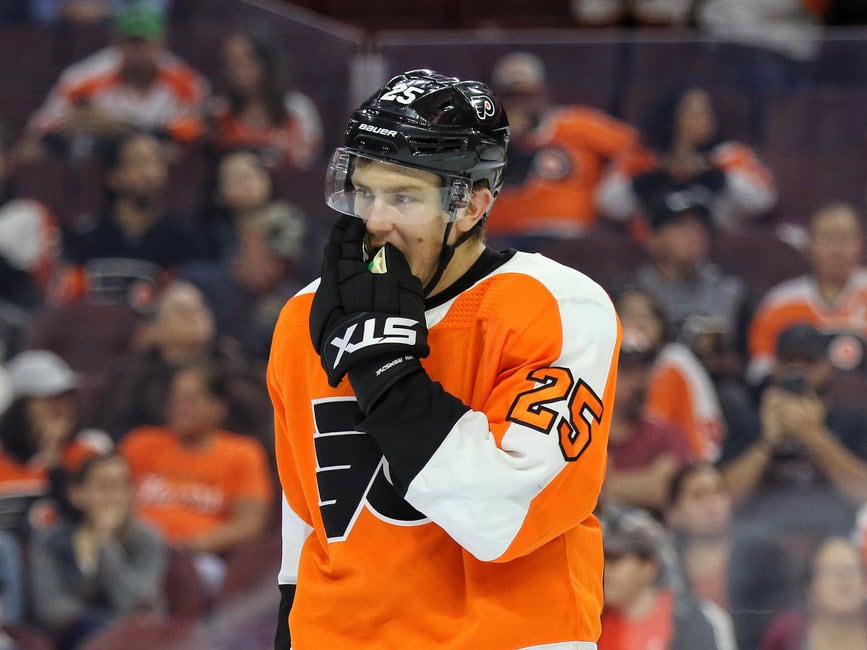 While there are plenty of holes to be filled in the offseason, adding a veteran who can put the puck in the back of the net on a budget-friendly contract is not something they should pass up.
What Would It Cost To Bring Him In?
The Capitals will be conducting a retool this offseason to stay competitive during Ovechkin's last few seasons with the club before the franchise goes into rebuild mode. van Riemsdyk's current contract has been labeled as an overpay, so he's likely looking at a pay decrease after not maintaining his usual production and dealing with a few injuries this season.
His $7 million cap hit will likely drop down to around $3 million on his next contract, which is very affordable. If I were the general manager, I'd be all over signing him to a two or three-year deal at the $3 million mark. He's worth every penny and will be a huge part of any team's immediate future's success.
He would easily begin playing in the top six, assuming the Capitals don't swing for the fences and make a bunch of trades that lead to a completely different-looking team. As a veteran, he has played in big games his whole life and knows what it takes to maintain a championship mentality. While the Capitals look to make one more run, he's exactly the guy you want in and around the team.