October is ending and as time continues to go by at a rapid pace thanks to COVID-19, the players on the Washington Capitals continue to age. In the 24-team bubble held for the 2020 NHL playoffs, the Capitals entered as the sixth-oldest team in the league.
This upcoming season, the Capitals will enter as the NHL's oldest team. They also have one of the weaker prospect pools in the league. So, with an aging core and few prospects to brag about, Connor McMichael and Hendrix Lapierre are emerging as the two prospects that will take over when Nicklas Backstrom and Evgeny Kuznetsov's time is up.
Taking a Look at the Prospects
For starters, let's discuss the player the Capitals took in the first round of this year's draft, and signed just recently. With the 22nd-overall pick, the Caps gladly selected Hendrix Lapierre of the Chicoutimi Saguenéens in the QMJHL. While in the QMJHL, Lapierre has been very effective offensively as he has notched 18 goals, 52 assists and 70 points in 71 games over parts of three seasons in the Q. In his first season, his 13 goals and 32 assists for 45 points in 48 games played awarded him as the QMJHL Offensive Rookie of the Year. He is currently four games into the 2020-21 campaign and has eight points.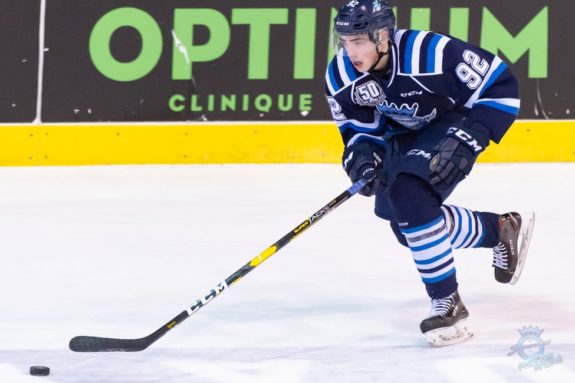 Although these are great numbers, the issues lie in how many games Lapierre has played. He has dealt with some fairly severe injuries, including a concussion which kept him out of 20 games during his rookie season. He only played in 19 games in his sophomore season as he received what they believed to be two separate concussions. However, upon further evaluation, it was discovered that Lapierre actually had two out-of-place vertebrae. Prior to his injuries, he was slated as a potential top-five draft pick.
With his play as a gifted set-up man speaking for itself and his injuries he suffered leading up to the draft, Lapierre has been considered the potential steal of the draft.
Since he is a playmaker, it only makes sense that Lapierre would take over the Backstrom role on the Capitals. He is one of the best-passing prospects in the draft, and it seems as though he has the ability to help anchor a power-play unit.
Who will he be passing the puck to on the power play if Alex Ovechkin is gone, though?
Connor McMichael was the 25th-overall selection in the 2019 draft by the Capitals and is already looking like he might be NHL-ready. Much like Lapierre, McMichael is appearing as a potential steal in the draft.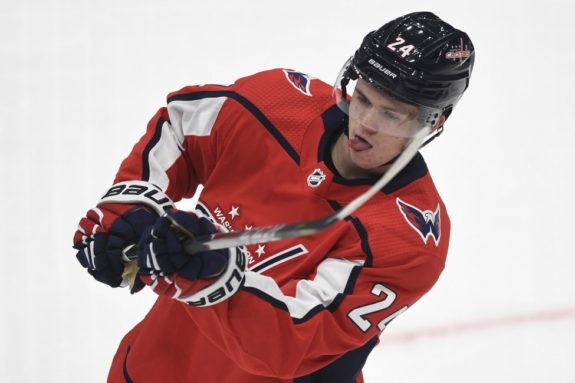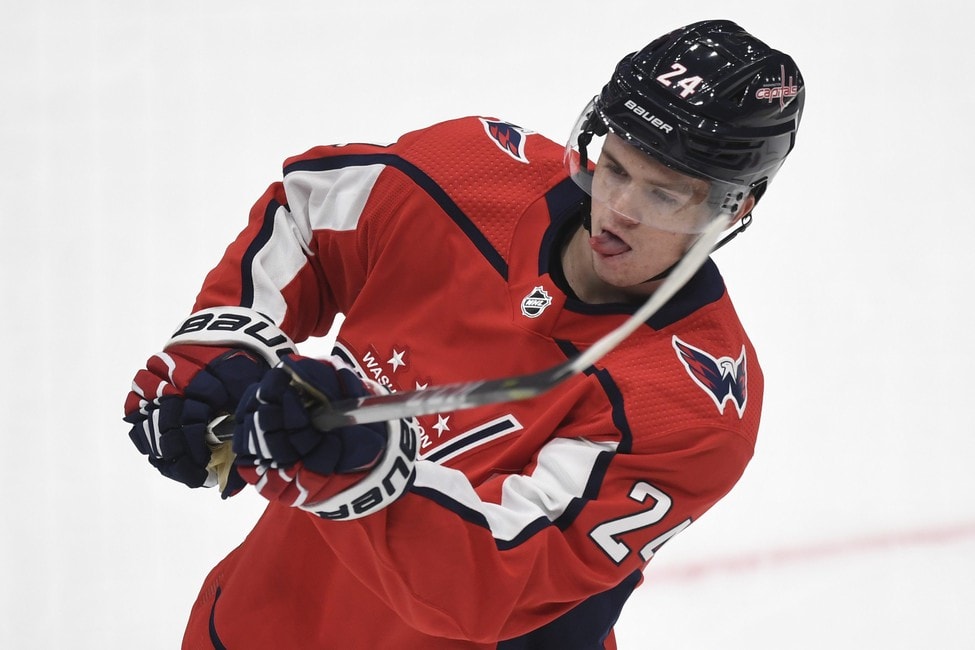 In his draft year with the OHL's London Knights, McMichael put up 36 goals and 36 assists for 72 points in 67 games. These are very respectable numbers, but this past season saw McMichael take those respectable numbers and make them disrespectful. In a shortened-season, he put up 47 goals and 55 assists for 102 points in 52 games. This was good for the third-most points in the OHL behind Marco Rossi and Cole Perfetti — two top-10 picks in the 2020 NHL Draft. Not to mention, he won World Junior gold in 2020 with Team Canada, where he notched seven points in seven games.
McMichael's talent is clear to the Capitals organization as he was on the short list of players they brought to the NHL Playoff bubble in Toronto. Although he may not plug into the lineup this upcoming season, it will not be long until McMichael makes the official leap and is playing on a more-regular basis.
As is clear from his stat sheet in the OHL, McMichael is a sniper, so it seems likely that we will "replace" Ovechkin once he retires (unless, of course, he plays forever). I put replace in quotation marks because you can't actually replace Ovechkin, but it appears McMichael and Vrana will take over as the snipers for the team. They will receive power play set-ups from Lapierre and John Carlson, and hopefully maintain what has been one of the most threatening power plays over the last decade.
The Youth Movement
The youth movement is going to have to take place in D.C. soon because, as I mentioned, the Capitals aren't getting any younger. Ovi is 35 years old, Backstrom is turning 33, Carlson is 30, Lars Eller is 31, and T.J. Oshie is 33. They still have Tom Wilson and Kuznetsov in their late 20s, but other than that the Capitals are a veteran team who need to win now before their age catches up to them.
I say that while exempting Ovechkin due to the fact that he has been defying time for close to five years now.
Lapierre and McMichael look to be the guys to take over the top-two center positions in the future. McMichael could even play wing while Kuznetsov is still in the picture and, if these guys can develop to their potential, that is the start of a dangerous re-tooling in D.C.
---
---