It's official. The first two days of the NHL's #FreeAgentFrenzy have come and gone. Although some big names were signed, the two biggest names remain on the board as of this writing. Those names being Alex Pietrangelo and Taylor Hall.
However, despite not acquiring the biggest names, the Washington Capitals were still able to make a subtle, yet meaningful splash during these two days. They made three major signings that filled holes that the team needed to fill. In doing so, they simultaneously created new and difficult roster decisions that need to be made. Whether or not these signings were a success all depends on if these were the right players to fill these holes. That, of course, can't be decided until the new season begins and they are playing in their new, red sweaters.
Related: Top 3 All-Time Capitals Goalies
First, let's take a look at the signings and try to predict the future as to whether or not these are good signings as of today. Then we can look at the team as a whole.
King Hank Leaving His Throne for D.C.
The first signing the Capitals made during free agency was one that was speculated for a few days leading up to the pen being put to the paper. That signing was Henrik Lundqvist leaving his throne in New York with the Rangers and signing a one-year contract with Washington worth $1.5million.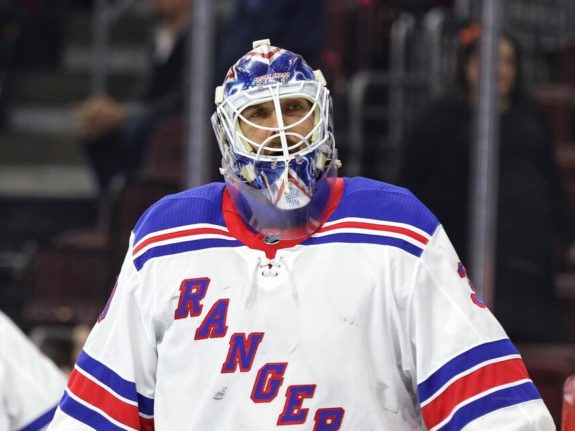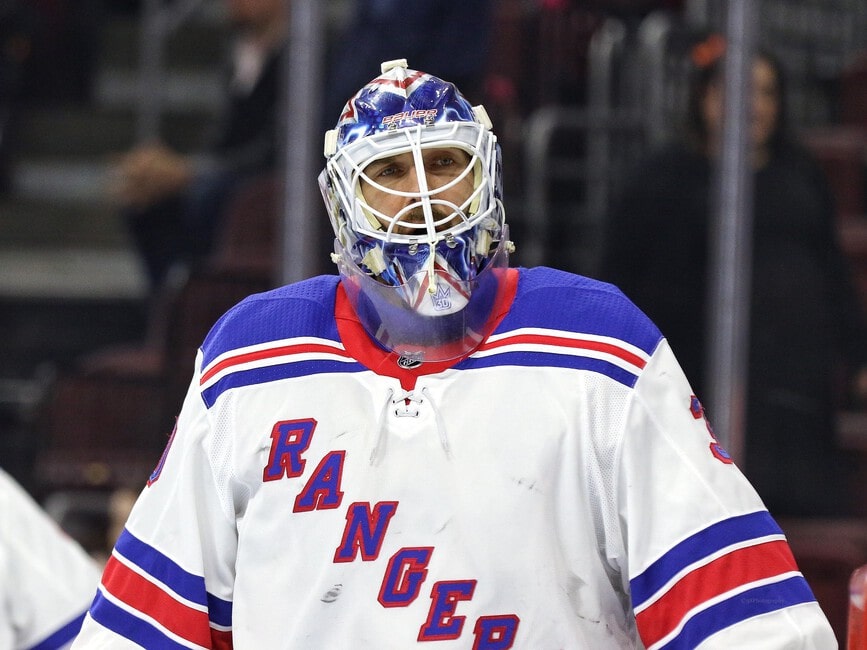 This signing makes a lot of sense for both parties. The Capitals are trusting their net to a 23-year-old with 26 games of NHL experience in Ilya Samsonov. This is due to the fact that their perennial starter, Braden Holtby, signed a two-year deal with the Vancouver Canucks. Giving the reigns to such a young netminder is risky, so King Henrik is there to make the transition period much easier on young Samsonov.
He is a veteran netminder to the fullest extent; He has been around the league for a long time and has found overwhelming success as he has the 6th-most wins of all time by an NHL goalie. This is a goaltender who has never had his save percentage (SV%) below .900 in his entire career. He is the perfect veteran backup to teach Samsonov how to be an NHLer on and off the ice.
Not only can he help Samsonov with being a pro, but he can also help the team by playing 30-40 games and shortening Samsonov's workload in his first season as the starter. Lundqvist knows his role on the team and knows that he is no longer depended on as "the guy." He is transitioning into the backup role, just like he was with the Rangers (even if Brian MacLellan says he isn't automatically the backup). He has put himself in a great position to try to capture the one thing that has eluded him his entire career — the Stanley Cup.
In my opinion, there really isn't a flaw with this signing. The Capitals got a veteran to back up Samsonov and help navigate him through the tough transition from a rookie netminder to a true starting goalie. Best of all, Lundqvist signs with a team that is contending for a Stanley Cup this upcoming season.
Justin Schultz Joins the Enemy
In a surprise signing by general manager MacLellan, the Capitals inked defenseman, Justin Schultz, to a two-year, $8 million contract.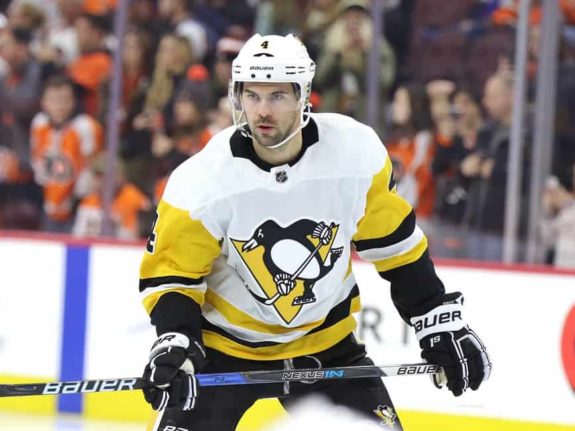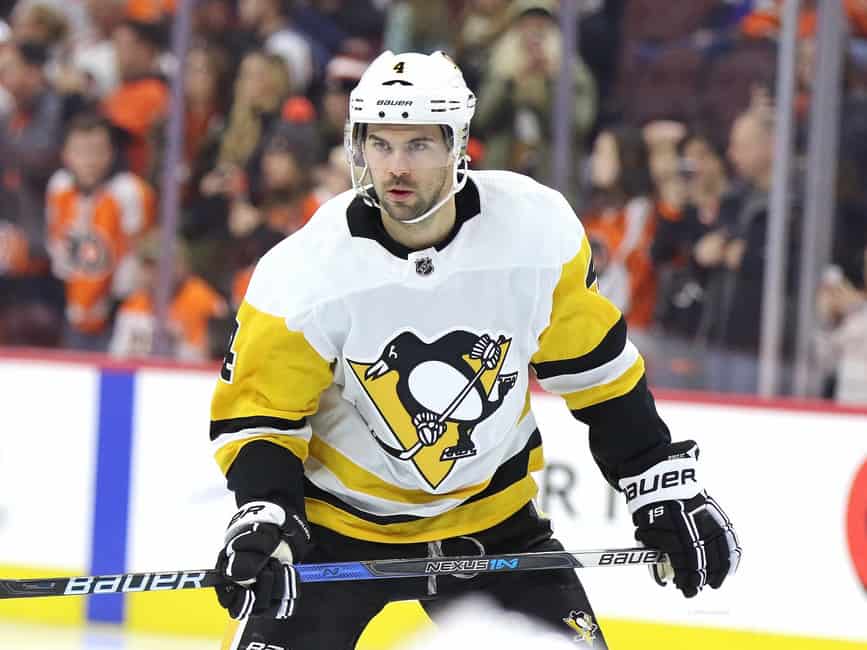 This signing is a little less celebrated than the Lundqvist signing. Not because he is a former Pittsburgh Penguin, but because of his underwhelming performance over the past couple of seasons. Granted, they appear more underwhelming due to his 2016-17 season, where he overachieved with 51 points in 78 games played (and a Stanley Cup).
Some have called this signing into question because of Schultz's underlying numbers.
One metric that stands out here is the outlet pass success rate, meaning Schultz is a player who can transition the puck up ice, which is always valuable. As for the other stats, well, I would just like to see how he plays with a new team that has a new coach who will apply new systems. It is hard to say whether this signing will be the right one for the team or not as of right now. I will say that I am excited because the Capitals have signed a defenseman to fill in on the right side, and it is a player who has had lots of success in the not-so-distant past.
TVR Joins the DMV
The Capitals made one bigger signing on day two and the player to sign that paper was former Chicago Blackhawk and Carolina Hurricane (and Vegas Golden Knight for a cup of coffee), Trevor van Riemsdyk. Washington signed him for one year of work worth $800,000.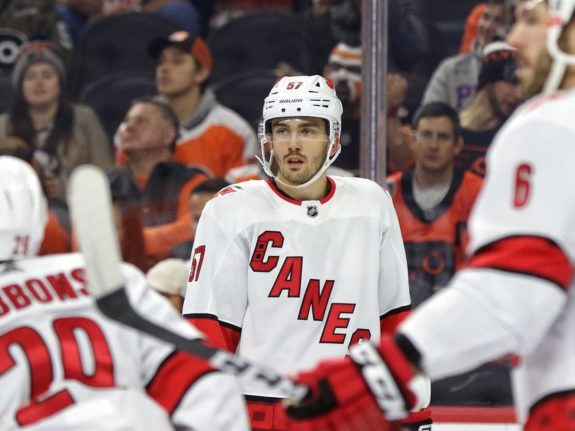 Van Riemsdyk is a 29-year-old defenseman who won a Stanley Cup back in Chicago in 2015. Although it is unlikely he will emerge as some star defender on the Capitals' blue line, it doesn't hurt to have solid, depth defensemen in D.C. and that is exactly what TVR is. His career-high in points is only 16, so he was definitely not brought in for his offensive contributions. He is a depth, right-handed, defensive defenseman who can slot in the bottom-four pairings. The cheap price tag makes this a low risk, high reward move by Washington.
As Gavin Lee of The Score writes, "an $800K bet on van Riemsdyk seems like a prudent one for a team that knows first hand that long Stanley Cup runs require more than just six defensemen."
Other Signings Made
The Caps made some other minor deals over the two days which saw them sign two depth defensemen that will probably see most of their ice time come in the AHL with the Hershey Bears. One player was Cam Schilling who they signed to a one-year, two-way deal. Schilling spent time with the Capitals before as he played 6 games between 2012-2015 with Washington.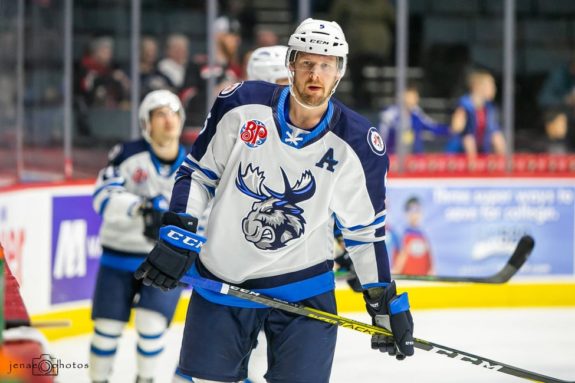 The other signing was of Phil LaDue to a one-year $700,000 contract. LaDue recorded 6 points in 35 games with the Los Angeles Kings over the past two seasons.
These signings are purely for depth, and it is unlikely that we will see either of these players suit up for the Capitals this season. However, it never hurts to have more players on the backend in case the injury bug bites.
How the Lineup Looks Now
After the day-one signings, here is what the Capitals lineup should look like:
Ovechkin — Kuznetsov — Wilson
Vrana — Backstrom — Oshie
Hagelin — Eller — Panik
Hathaway — Dowd — Pinho/Sprong
Dillon — Carlson
Orlov — Schultz
Siegenthaler — Jensen/van Riemsdyk
Samsonov — Lundqvist
With these moves being made, the Capitals have an average age of 29.47-years old. This is provided they get a deal done with Jonas Siegenthaler, which seems inevitable as he is tied for their youngest player at 23-years old (with Ilya Samsonov) and is developing well as a blueliner.
Not to mention, after these signings, the Capitals currently sit around $200,000 above the salary cap with only 11 forwards on their roster to go along with their 7 defensemen. This means that they will need to make a trade in order to free up some space. It appears as if Martin Fehervary will be called up to the big club this season on defense, so it seems inevitable that this trade would either involve a defender (Dmitry Orlov and Nick Jensen's names have been thrown around), or one of their expensive third-liners in Carl Hagelin and Richard Panik.
Related: THW's Free Agency Tracker
We will see what MacLellan has in store over the offseason and how he constructs this roster, but they have filled most of the major holes that needed filling. They may not be major, earth-shattering moves, but they are the types of signings that the most successful teams make. The Capitals addressed weaknesses and try to correct them.
Now we must wait and see if the corrections they made are truly for the best.
---
---
21-year old Capitals fan from Muskoka, Ontario. 5'9 but could be 6'3, depends on the day. Love good movies, but hate bad movies. Covered the Capitals for Stars and Sticks.