Here is your look at this weekend's NHL action:
Carey Price played an impressive game against the Sharks, shutting them out 2-0. [TSN.ca]
Joe Thornton's legacy is in question. [NHL Numbers]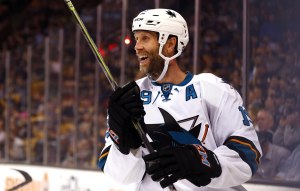 Kari Lehtonen and the Stars shut out the Hawks Saturday night. [Defending Big D]
Tyler Toffoli could receive a suspension after a dangerous hit. [Today's Slapshot]
The Bruins could be losing Dougie Hamilton to an injury [Hockey Feed]
Mike Smith made a major gaff after playing the puck. [Puck Daddy]
Maple Leafs sign Penn State standout Casey Bailey to a contract. [Pension Plan Puppets]
Why Matthew Wuest, creator of CapGeek.com, deserves to be remembered. [The Faceoff Circle]
The playoff race in the Western Conference is heating up. [Hockey Buzz]
Ryan Nugent-Hopkins put on a two-goal performance in Oilers win over Flyers. [Edmonton Journal]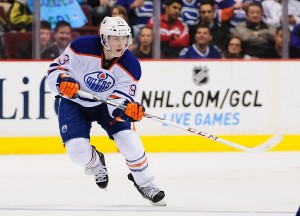 Carl Gunnarsson left the Blues' Saturday matchup with Minnesota early with an upper-body injury. [KMOV]
There was some great photography from around the NHL on Saturday. Here's what you missed. [The Score]
Enforcers are quickly becoming extinct in today's NHL. [Globe & Mail]
I am a former NHL media member and reporter for the St. Louis Blues, working for various media outlets. Currently, I am an NHL News Writer and Editor for The Hockey Writers. I live in St. Louis and work as a freelance copywriter in numerous industries.