It's an exciting time to be a Carolina Hurricanes fan. Yes, the 'Canes will most likely miss the playoffs this year for the 7th season in a row. That, however, was expected. To be this close to a playoff spot was unexpected and is mostly due to the exceptional play from Carolina's young defensive core. The most important aspect of this season was watching the abundance of 'Canes defensemen grow into legit NHL players.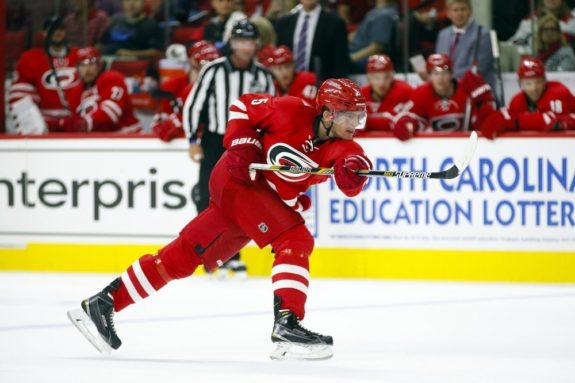 Noah Hanifin
The emergence of Noah Hanifin was expected as the expectations were high for the 5th overall pick of the 2015 NHL Entry Draft. He was donned "the best defenseman" of the draft and has been exactly that for the Hurricanes. He was the only defenseman from the 2015 draft class to stay in the NHL and play and rightfully so. His development has been steady and there's no reason to believe he can not develop into a top pairing defenseman. No, he will most likely not receive a Calder nod but his consistency and calming presence on the blue line was a very valuable part of the Hurricanes season.
After a brief stint in the press box earlier in the season, his production has been consistent.
Jaccob Slavin & Brett Pesce
The most surprising takeaway was the emergence of Jaccob Slavin and Brett Pesce. Slavin was a possession gem that helped Carolina stay in the top half of the NHL in possession while Pesce had a bit of an offensive flare to his game, jumping in on rushes and providing stretch passes to surging forwards. With the devastating ACL injury to James Wisniewski only 47 seconds into his first game as a Hurricane, these young players were asked to step up and did so in a big way.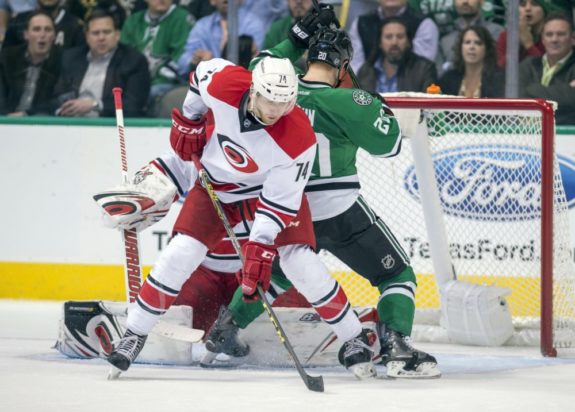 Justin Faulk
While these 21 and under players have been impressive, Justin Faulk's production was very solid before being sidelined with an undisclosed leg injury. It's hard to imagine he is only 23 years old and not even close to his prime. He went on a very hot tear at the beginning of the season, scoring many power play goals, before cooling off a bit. He matched his career high goal total of 15, a record he set last season.
There's no limit to how good these four young defensemen can be. With time, this core could mirror the current Blackhawks' defensive corps. It will take some time and maybe even the "sophomore slump" is inevitable for Pesce, Slavin and Hanifin, but this defense emulates greatness and will be a key factor in the future of the Carolina Hurricanes.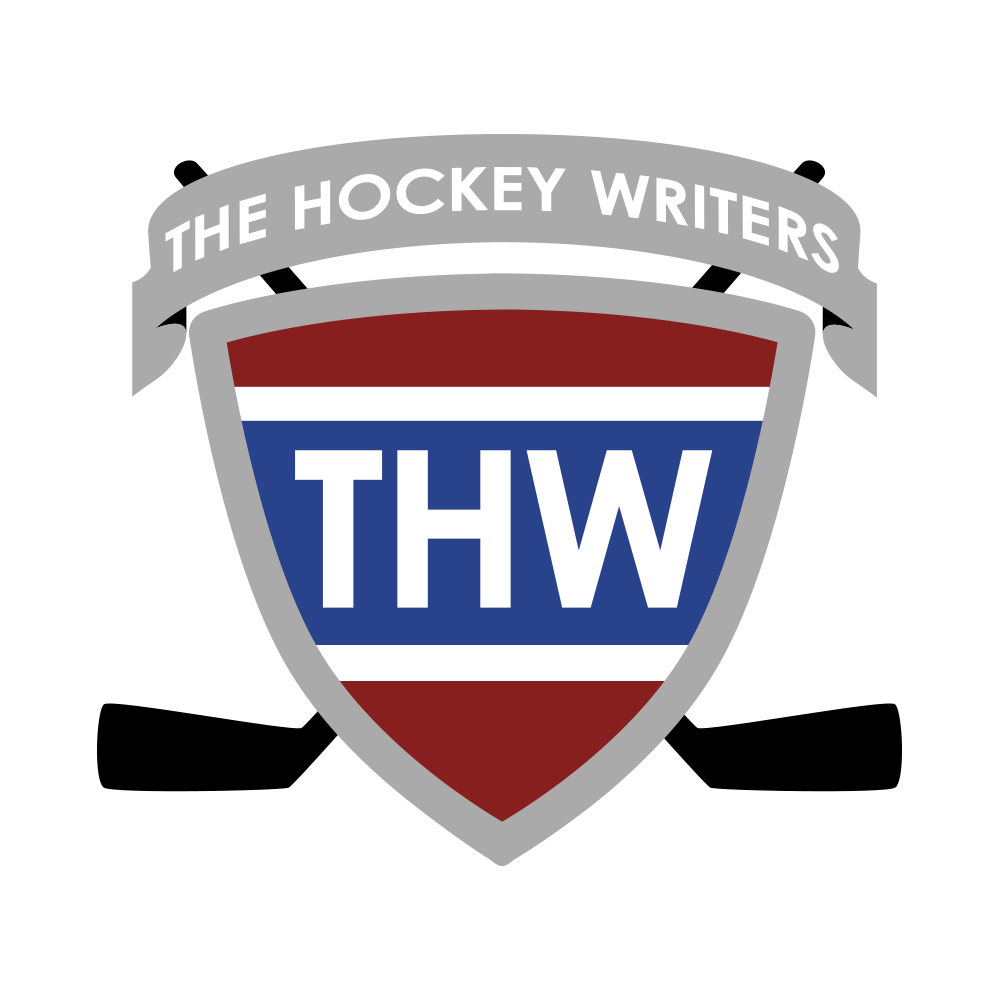 The Hockey Writers is:
1) A top-tier hockey media company delivering a top-notch, in-depth look at the NHL
2) A collective of some of the best hockey writers anywhere
3) A multimedia provider with daily podcasts and YouTube shows
4) Well-respected and widely-cited NHL prospect and draft resource