There is always added pressure of being a first overall pick. No matter what league, whether it is the NHL or OHL, the first overall pick is usually a special player who is the pride and joy of the draft class. For Sault St. Marie Greyhounds centre Daniel Catenacci, the pressure and expectations that came along with being the top pick in the OHL Draft originally limited him from fulfilling his potential as a speedy, two-way scorer.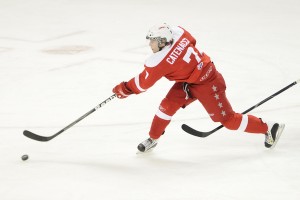 The Newmarket, Ontario native played his minor hockey days with the York Simcoe Express AAA hockey team, where he tore up the GTHL with 42 goals and 87 points in only 39 games. Under the watch of his father, Maurice Catenacci, who coached the Express that season, Catenacci established himself as one of the top prospects leading up to the 2009 OHL Priority Draft. He was ultimately selected first overall by the Greyhounds and played for the team as a 16-year old freshman.
It was an up-and-down season to say the least for Catenacci, who may have disappointed some observers, who expected him to follow in the footsteps of former first overall picks who played leading roles in their first year in the league. On a relatively average Greyhounds team that finished fifth in the OHL's Western Conference, Catenacci finished 10th in scoring with 10 goals and 20 assists in 65 games.  His play was very streaky, going seven-and-eight games, respectively, without recording a single point.
His totals were good for 12th in the OHL amongst rookies and two points back of teammate and second round pick in the 2009 draft, Nick Cousins. The young Greyhounds team has matured together and played quality hockey at times this season, albeit not being in a playoff position.
Catenacci is flourishing as a leader on the Greyhounds squad this season and displaying the skills that tempted management to select him as a first overall pick. His intriguing combination of speed, puck handling and play making prowess project him to be a top-two centre at the NHL level who likens himself to Sidney Crosby, but is often compared to Peter Forsberg. He has excellent acceleration and can move from point A to point B very quickly and efficiently.
In an interview with The Hockey News in the fall of 2008, Catenacci stated that, "Speed is my top skill," he said. "I think I have pretty good vision, too."
At worst, he will become a borderline first line centre similar to Nashville's Matthew Lombardi, who in his own right has sublime speed and creative skills.
Although he may lack in size – generously listed at 5-foot-10, 185 pounds – Catenacci compensates by competing hard and going to the dirty areas on the ice. He is also described by his teammates as a natural leader who is confident in his abilities and will do anything for his team to win.
The Greyhounds won't be playing in the post-season this time around, which limits Catenacci from recieving the same amount of exposure as other teams who will be showcased through the playoffs and into the Memorial Cup in May. However, Catenacci has had plenty of opportunity to shine this year, with a spot in the CHL Top Prospects Game where he scored a beautiful breakaway goal to open the scoring. He will also wear the red and white in his second stint playing for Team Canada, at the World Under-18 Hockey Championships from April 14-24 in Germany.
Currently ranked 17th overall among North American skaters by the ISS for the upcoming NHL Entry Draft, Catenacci is likely to rise even higher up the rankings after winning the fastest skater competition at the Top Prospects Game in January. Scouts view his passion for the game and work ethic on-and-off the ice as an important quality that will help him translate to the pro game.
He may have struggled with the added pressures of a first year OHLer, but Catenacci has now embraced the tag as a former first overall pick and is thriving in the spotlight.
Follow me on Twitter @Greg_Thomson for more prospect coverage, including news, scores and opinions on junior hockey.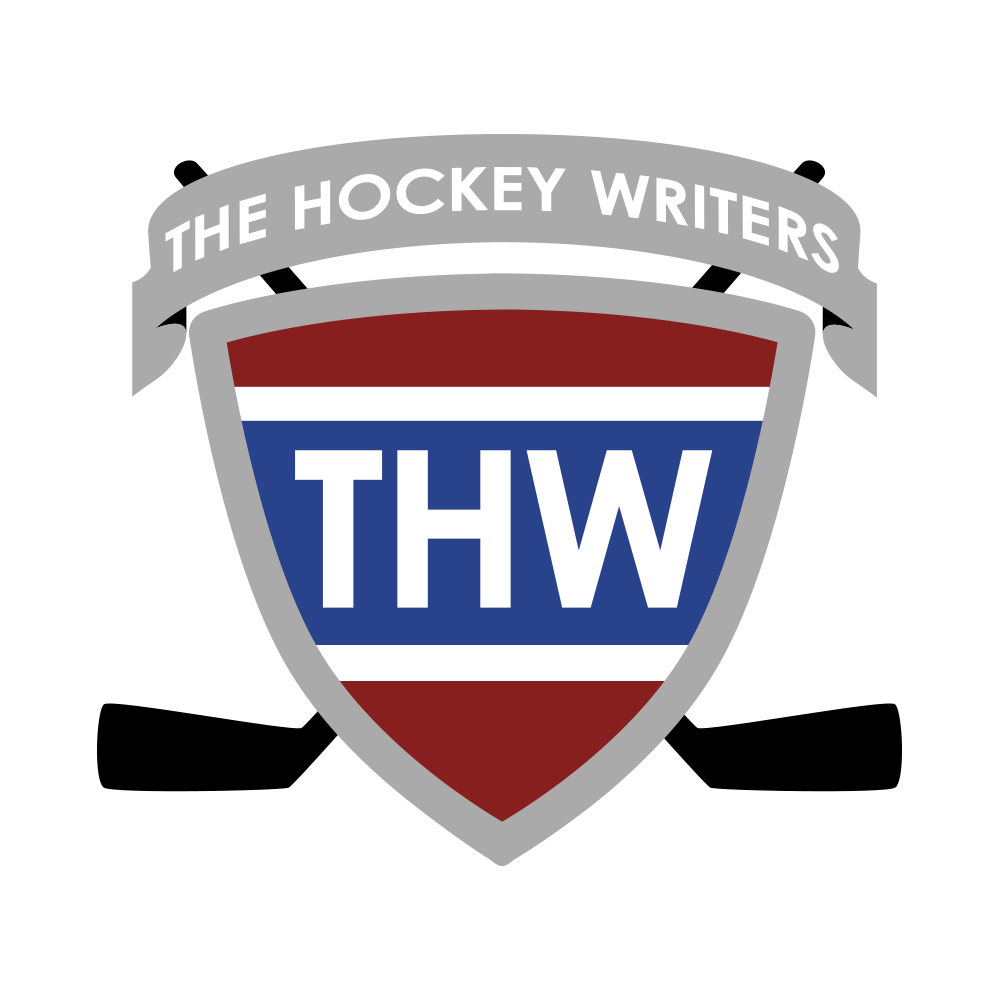 The Hockey Writers is:
1) A top-tier hockey media company delivering a top-notch, in-depth look at the NHL
2) A collective of some of the best hockey writers anywhere
3) A multimedia provider with daily podcasts and YouTube shows
4) Well-respected and widely-cited NHL prospect and draft resource