When the Tampa Bay Lightning acquired Erik Cernak in the 2017 trade deadline deal that sent Ben Bishop to the L.A. Kings, his inclusion was seen as a bit of an afterthought. Sure, he was a recent second-round pick at the 2015 NHL Draft, but he wasn't the flashy name that one would hope to return for a goaltender of Bishop's caliber.
Years later, however, this deal for Cernak has become one of the best trades in recent Lightning history. Finding a young, top-four, right-shot NHL defensemen is incredibly hard, so pulling one out of a seemingly nothing trade was a major win for the franchise, especially with Tampa Bay's weakness at the position.
Sure, Cernak will never be an offensive-first player, but he isn't supposed to be. What the Lightning needed was a steady, defensive-first presence who can reliably eat 20-plus minutes each, which the 23-year-old has done for two seasons.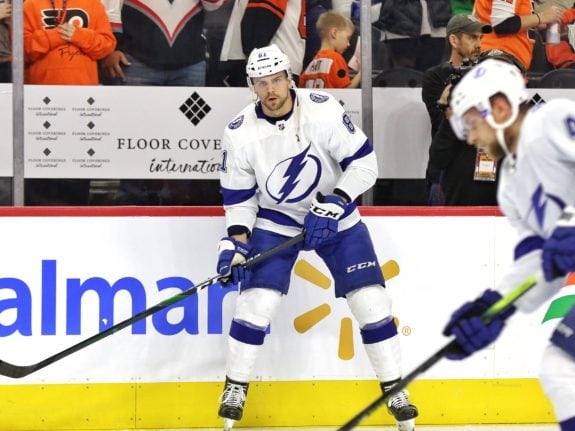 To start his third year in the NHL, however, Cernak suffered an injury early in game four that could cost him meaningful time in a shortened season. While he has been labeled as day-to-day, Lightning fans know that this could mean anything from him missing the prior two games, to being out for the next six or seven games with how much Tampa Bay plays before throughout February.
So, even if he isn't the Lightning's best defenseman, how can Cernak's injury shape the team's long-term outlook for the 2020-21 season?
Lightning's Weakness at Right-Side Defense
The major issue stemming from Tampa Bay's loss of Cernak is their lack of defensive depth on the right side. Even if their left side features elite-level defensemen like Victor Hedman, Ryan McDonagh, and Mikhail Sergachev, the right side is rather thin. While head coach Jon Cooper will ask Jan Rutta, Luke Schenn, and rookie Cal Foote to step into more ice-time, he has also relied on his left-side defenders to take on extra shifts, upping their playing time.
Related: Lightning's Victor Hedman Can Be Easy to Overlook
This has created a spread of ice-time that is far from ideal for Tampa Bay. While an elite player like Hedman can take on close to 30 minutes each night, Cooper has always kept his playing time relatively low to avoid overworking him.
In the short-term, a player like Hedman or McDonagh taking on 28 minutes each night won't be the worst-case scenario, but it does open them up to be overworked in the compressed schedule or worse, suffering injury as games get chippier due to playing the same teams multiples times in a row.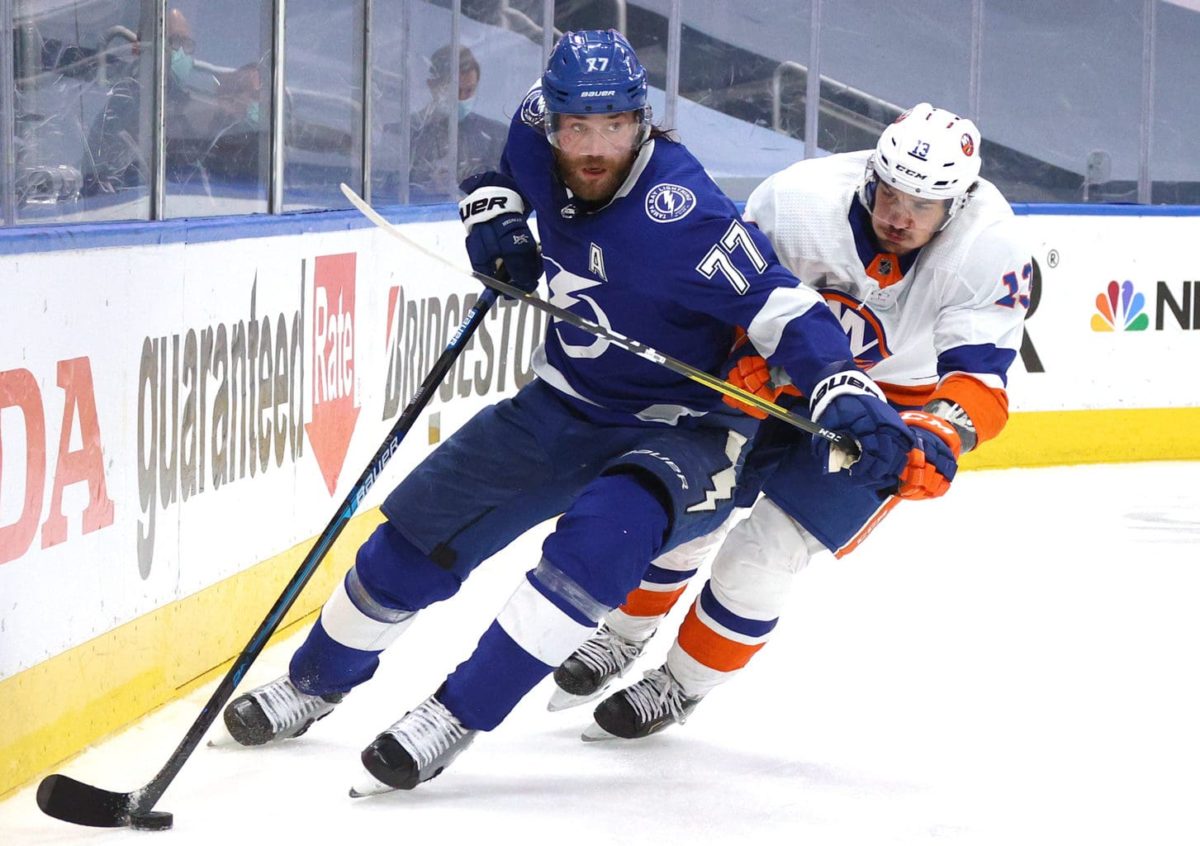 When Cernak is in the line-up, you see those ice times stabilize, with the top-four defensemen taking on an average of about 22 minutes each night. Sure, some nights Hedman or McDonagh may play more than everyone else, but for the most part, you saw a more even distribution of playing time.
Foote Has Opportunity To Take on Bigger Role With Lightning
The one positive coming out of Cernak's injury is the potential for Foote to get a chance at a bigger role than expected this season. Heading into 2020-21, everyone knew that it was time for him to take on NHL ice time after he played a few solid seasons in the AHL.
To start off, however, it appeared that this role would be rather limited, with Foote bouncing back and forth between being a healthy scratch and seeing less than 10 minutes of ice time each night.
Related: Tampa Bay Lightning Prospect Profile: Cal Foote
In his first start since Cernak's injury, Foote posted his first NHL goal, a meaningful feat in his young career. While Cooper is still being careful about his playing time, often keeping it below 10 minutes, he is showing that he is capable in the offensive zone, even if his defensive game is still developing.
This is to be expected from a rookie who didn't get to experience a normal training camp, and if Cernak remains out for a few more games, Foote could benefit by seeing more sheltered ice time. While that's far from a perfect scenario, it is at least a positive given the bad situation.
Lightning Need a Healthy Cernak to Stabilize Their Defense
As mentioned earlier, Cernak isn't a player that you would notice if you only read the stat line. He is someone that is always visible when you watch Tampa Bay play, however, as he lays down hits and uses his size and strength to influence the flow of play.
While the Lightning can survive without him in the short-term, they need Cernak back at full strength in order to keep up with the shortened 2020-21 season.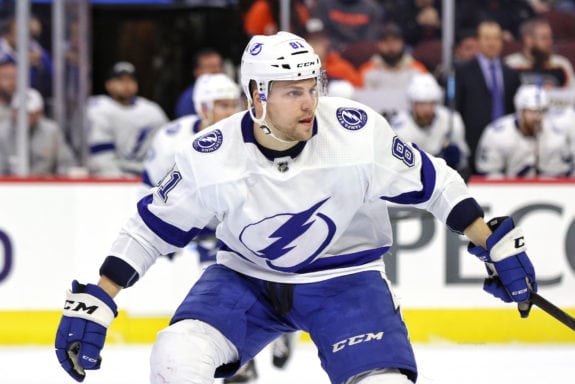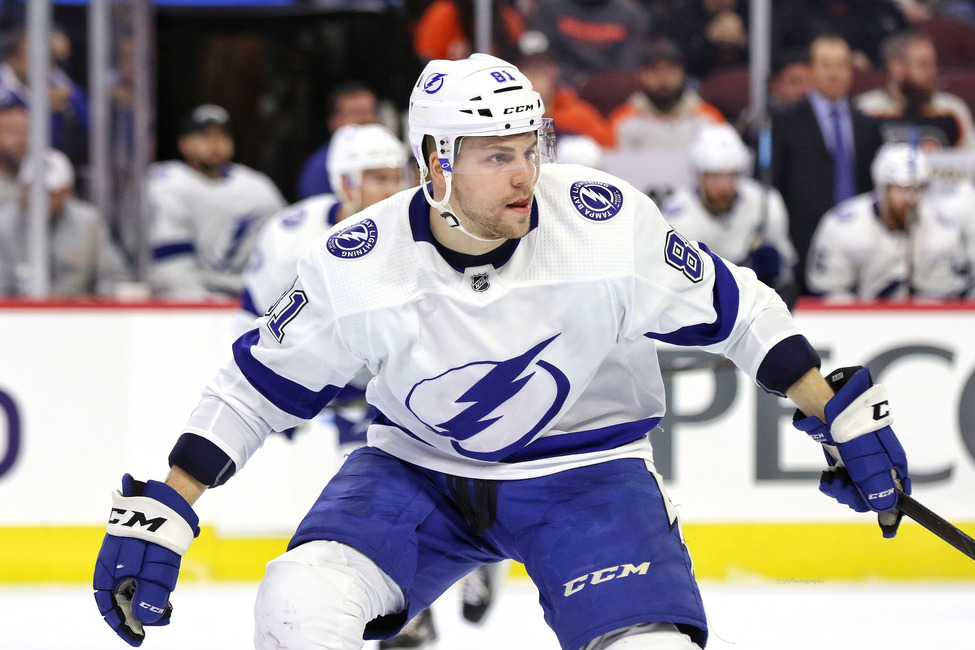 Hopefully, his injury will truly be short-term, as initially stated by the franchise. That would allow the Lightning's defensive corps to stabilize once again, which would spread out ice time and allow players like Foote and Schenn to return to their depth roles with Tampa Bay.