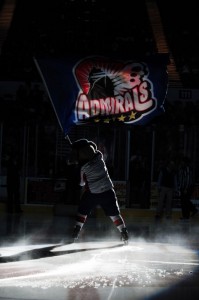 Following the end of the season every professional hockey team has what is known as "checkout day". A time where players, coaches, and management come together to discuss the season and what the off season may bring.
The Norfolk Admirals wrapped up their post season in St. John's, Newfoundland Friday, May 16th as the Ice Caps overtook the Admirals 5-2 in game six of the Eastern Conference Semi-Finals. THW's Ted Warren conducted his own exit interviews with Norfolk's Assistant Coach Jarrod Skalde, Zack Stortini, Stefan Noesen, Chris Wagner, and Captain Garnet Exelby.
Admirals Assistant Coach Jarrod Skalde Sums Up The Season
"You set out every year to win the whole thing and unfortunately only one team can do it. The development we got out of our players, to get into the playoffs, to knock off the number one seed, and then to battle St. John's like we did it was a great learning experience for everyone from the coaching staff to the players."
Skalde's Take On Brad Thiessen's Performance
"He's such a pro. He's had playoff experience before and he's had success at the National Hockey League level and the American Hockey League level so we had all the confidence in the world in him and he did a great job. We wouldn't have gotten in the playoffs it wasn't for him. Especially when we played Hershey in that two game set. I'm so proud of him. He's so professional and so well respected around the league, around the locker room, and by his teammates."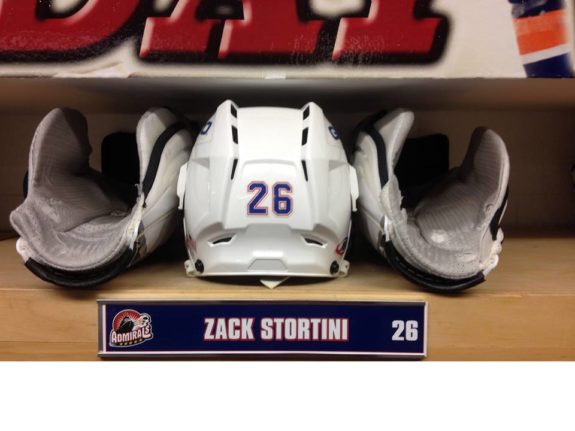 Zack Stortini On This Season's Outcome
"You always want to win the championship, but with that being said it was a tremendous experience playing here and the city of Norfolk is great and the fans here are tremendous. They're really fun to play in front of and the coaching staff is fantastic. I can't say enough good things about people in this organization and how much they have helped me to become a better player. I owe a lot to them and I'm very grateful and I'm very thankful I got the opportunity to play here."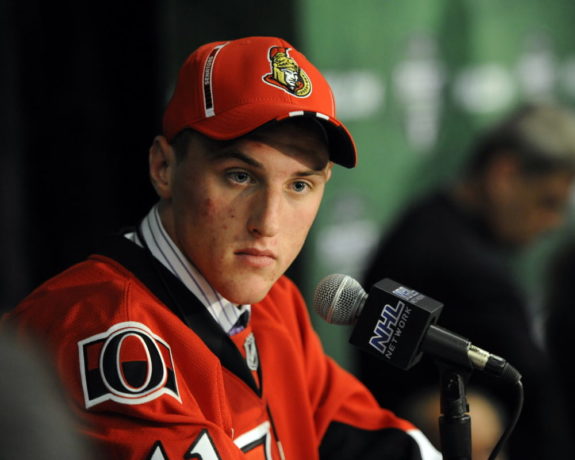 Stefan Noesen Discusses Returning During Playoffs
"I expected it to be a little rough at first. It's coming back from a pretty significant injury (knee surgery). There's a lot at stake and I was a little nervous during the first game, but getting that first point it opened my eyes. It made me feel more confident and trusting my knee that I was making the right plays and doing the things that made me successful playing junior hockey."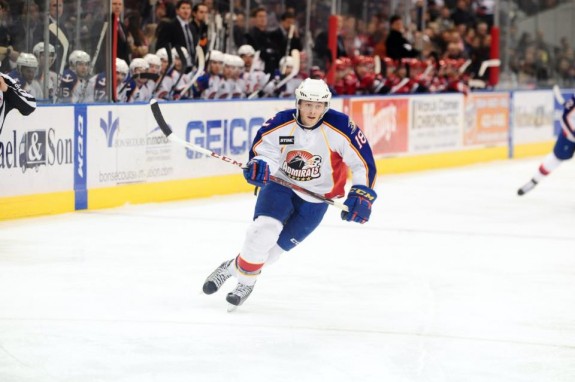 Chris Wagner Departs Norfolk Unsatisfied
"You can't really be (satisfied) until you're the last one standing. I think it was a learning experience. Last year we didn't make the playoffs and this year we did and next year we can take the next step and take it even further."
Staying Positive With Captain Garnet Exelby
" You always want to be standing here talking about the championship and I'm quite sure this organization feels the same way that I do. There's always that small amount of disappointment about not being in the hunt for the championship, but this was a very positive year. I think we played pretty well down the stretch to get ourselves in a playoff spot and we held it together to get to the second round."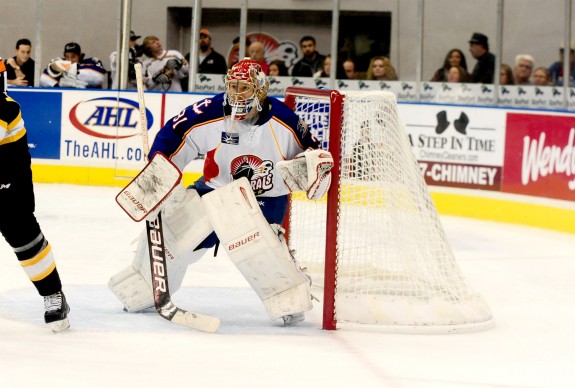 Exelby On the Ultimate Pro Brad Thiessen
"He's the ultimate pro in my book. Whether he's playing or not his level of preparation doesn't change. He's always ready to go, he's always ready to start, and he's always ready to practice. It's a big credit to him to even get us in the playoffs. Gibson played a majority of the games for us and he played well. We lost him for the most important games of the year and Brad stepped right in and made all the saves he was supposed to make and more. He got us into the playoffs and that continued into the second round."
Exelby's Plans For The Offseason
"For me it's taking some time to rest. I've been at it a while so I want to make sure I'm healthy. I have a set to dial in when I train for next season and most of it comes down to just working out all the imbalances that carry on throughout the year because you're always shooting and skating the same way. So I guess you can call it cross training in a way because you're building up the muscles that don't get used the same way during the season."
Come October the Norfolk Admirals will have new and returning players. Regardless young or old they will be united under one goal and that will be to bring the Calder Cup back to Norfolk.
Follow Ted on Twitter @Bauerhockeydude