The 2018 CHL Import Draft wrapped up on Thursday morning, and the goaltending picture for the Windsor Spitfires just got a bit more complicated.
Spitfires general manager Warren Rychel had the 30th overall selection (all CHL teams are involved), and rumours were everywhere. Would he take an offensive forward, which the club needed, or perhaps go after a goaltender?
Spitfires Take a Goalie
When Rychel's pick came up, he went to Helsinki, Finland to select 16-year-old goaltender Kari Piiroinen. He turns 17 on July 1. It marked the first time since 2013 that the CHL has allowed goaltenders to be selected. Last season, the Spitfires selected defenceman Lev Starikov and forward Kirill Kozhevnikov from Russia. Starikov remained all season, giving the Spitfires one opening for 2018-19.
The 6-foot, 161-pound goaltender played in 27 games for HIFK U18 last season, where he had a goals-against-average (GAA) of 2.37 and a save percentage (SV%) of .912. He also played in four games for Finland during the World Under-17 tournament with a 3.35 GAA and a .902 SV%.
Rychel told windsorspitfires.com that he expects Piiroinen to be around for a while.
"Kari is the best 2001-born goalie in Finland," Rychel said.
"He has excellent size and is extremely athletic. He gives us depth behind Mikey (DiPietro) and will be a Spitfire for years to come."
Rychel also told the Windsor Star that Piiroinen coming to Windsor is a done deal.
"Everything's done," Rychel said. "He's got his release. He'll be here for training camp."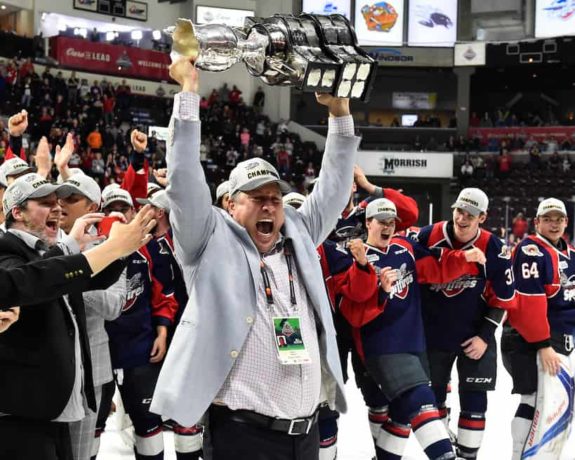 Piiroinen is the second Finnish player the Spitfires have had in three seasons. They acquired veteran forward Julius Nattinen from the Barrie Colts prior to their 2017 Memorial Cup run.
With Piiroinen now in the picture, though, it creates a unique situation in net for the Spitfires. They now have at least five goaltenders—DiPietro, Piiroinen, 2018 third round pick Xavier Medina, Brock Baier and Lucas Patton—in their depth charts. That number could increase, too, depending on other draft picks.
Last season, the team used DiPietro almost exclusively in net. While the team had Baier and Patton as backups, their combined minutes were about 25-percent of DiPietro's. That won't be repeated next season.
Now, the decisions get tough and questions have to be asked. One thing seems certain, though. One of Baier and Patton will probably be finding a new team come September.
DiPietro: To Trade or Not to Trade?
Before the 2017-18 trade deadline, there were plenty of rumours about the Spitfires trading DiPietro to a contender for a boatload of picks and prospect(s). It was getting to the point where people were tuning into pregame warmups to see if DiPietro hit the ice.
In the end, he remained a Spitfire and was a key reason the team finished in the sixth spot. He was also a major factor in the team taking the Sarnia Sting to six games in the first round.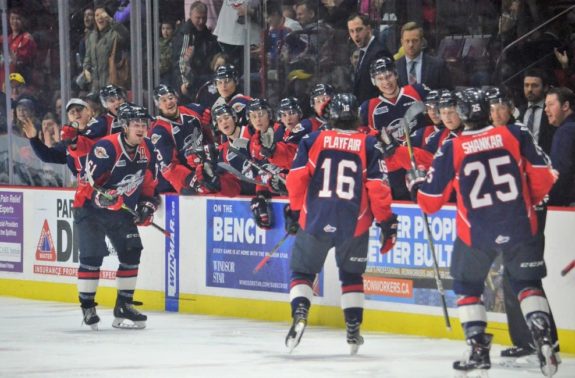 However, a year later and this is a different hockey game. DiPietro is entering his final season in the OHL before he moves on to the Vancouver Canucks' farm system. The time to make the big move is quickly approaching.
There are a few scenarios that the team could look at.
Scenario 1: Trade DiPietro Now
If you trade DiPietro before the season starts, you'll get a significant return (several high picks plus a talented 17-year-old). You could see the highest return for one player in the modern-day OHL. The Spitfires went out and replenished the draft cupboards last season at the trade deadline, but the more picks at your disposal, the better.
Dealing DiPietro before the season starts also gives Piiroinen an opportunity to hit the ground running. He could be joined by Baier, who would work with him, while Medina spends a season in Detroit (from where the Spitfires drafted him). This allows Piiroinen to get ample playing time while the Spitfires have a viable 1B, if you will. It also allows Medina to get playing time, knowing he'll be with the club once the veteran graduates.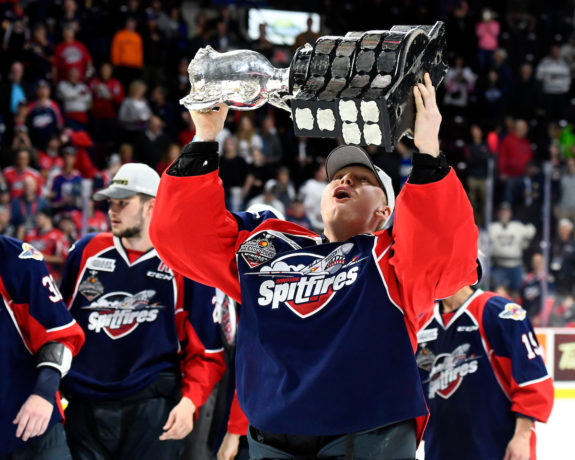 The downside to this is, after having DiPietro in your net for three-straight seasons, there's a likely adjustment period for the team. It may be short-term pain for long-term gain, though.
Scenario 2: Trade DiPietro at Deadline
One of the options for Rychel is to wait until the market is just right and hold onto DiPietro as long as he can. This would mean a deal before the Jan. deadline.
On the plus side, it keeps DiPietro around for much of the season and they can bank some points. Last season, they managed the sixth seed, and this season could be even better.
A deadline deal would also allow DiPietro to have a shot at the 2019 World Juniors as a Spitfire. He was one of the final cuts to the 2018 Canada WJC roster and made an appearance in Denmark for Canada's practice squad during the 2018 World Hockey Championships in May.
There's little doubt that a roster spot for the 2019 WJC is DiPietro's to lose and the Spitfires would like to hear their team name when DiPietro is mentioned on the broadcast.
The downside, though, is less time for the backup goaltender to develop. The team isn't bringing Piiroinen over to play sparingly. He's eligible for the 2019 NHL Draft and would likely need ample playing time. If Piiroinen plays more than Baier and Patton did last season, this is an option, and he'd be learning from one of the best in Canada, but is it the best option?
Unfortunately, this would also mean the end of Baier and Patton as Spitfires. Neither one would accept a third-string role and rightfully so.
Scenario 3: Keep DiPietro All Season
This is the least likely scenario but it still needs to be discussed as a possibility. While DiPietro is likely in the AHL in 2019-20,  he has an outside chance of returning for an overage season. Rychel could roll the dice and wait until next summer to pull off a creative deal.
Keeping DiPietro all season would allow him to mentor Piiroinen all season. This sets Piiroinen up to be the starter in 2019-20 while Medina comes in as the backup that season.
However, would Piiroinen go for that? You get to be mentored by DiPietro, but your playing time is likely reduced. When you're trying to get NHL attention, it's not a great way to go and the last thing the Spitfires need is to have another Import sputter out.
It's Time for Piiroinen's Palace
Saying goodbye to one of the best players to ever put on the Spitfires jersey isn't easy. DiPietro gave everything he had to this club and this city. The Spitfires' second-round pick in 2015, he was the team's poster boy for three seasons and was an instant fan favourite. DiPietro even received the Key to Amherstburg last summer, where he grew up, and won a Memorial Cup in 2017.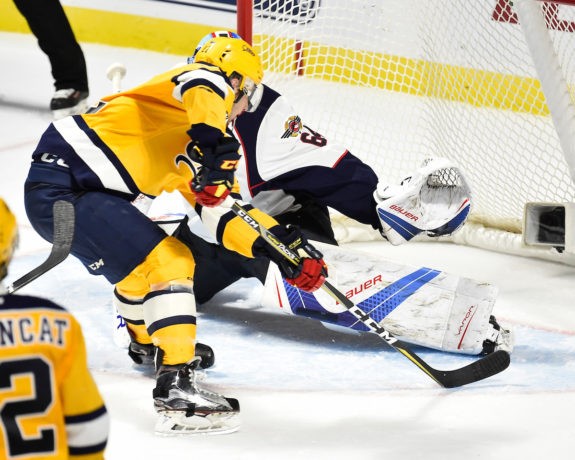 With a Memorial Cup, all-star teams and international competition on his resume, it's time to make the difficult trade. If Rychel could trade his own son (Kerby) to the Guelph Storm, he can pull this deal.
Rychel drafted Medina and Piiroinen within three months for a reason. The team feels these players are the future of the club. How do you get players to the proper level? Playing time. Neither one would get it if you keep DiPietro around too long.
So, trade DiPietro before the season starts so Piiroinen and one of the veterans know this is their club. Piiroinen comes in with visions of starting right away, which is ideal for him, learns from a veteran, and Medina comes in the following season. Piiroinen put up rock solid numbers in Finland, and it's his chance to show he's capable.
Here's a clip of Piiroinen playing for HIFK in Helsinki:
While you might not get an ideal return for DiPietro (compared to the deadline), you'll still likely set a record for biggest return which will benefit the Spitfires in the long run.
It also allows DiPietro to focus on hockey. He'll head to the Canucks camp, maybe get in some pre-season action, and then get returned to his new club in October. It would be a fresh start without the possibility of a trade in the back of his mind.
When Rychel drafted DiPietro, he envisioned his pride-and-joy bringing the team back to greatness. It worked. After a carousel of goaltenders, DiPietro gave the club stability and a championship. Now, Rychel will try it again with Piiroinen and Medina.
By the way, do you want to know how Piiroinen learned about the OHL? He told the Windsor Star about the strange way.
"I play NHL on PlayStation and I play the OHL," Piiroinen said. "Of course, I know (of former Erie Otter Connor) McDavid and (Spitfires goalie Mikey) DiPietro. I follow the goalies, the good goalies, in Canada."
He sounds like a keeper (no pun intended). Get ready for the next chapter in Spitfires hockey.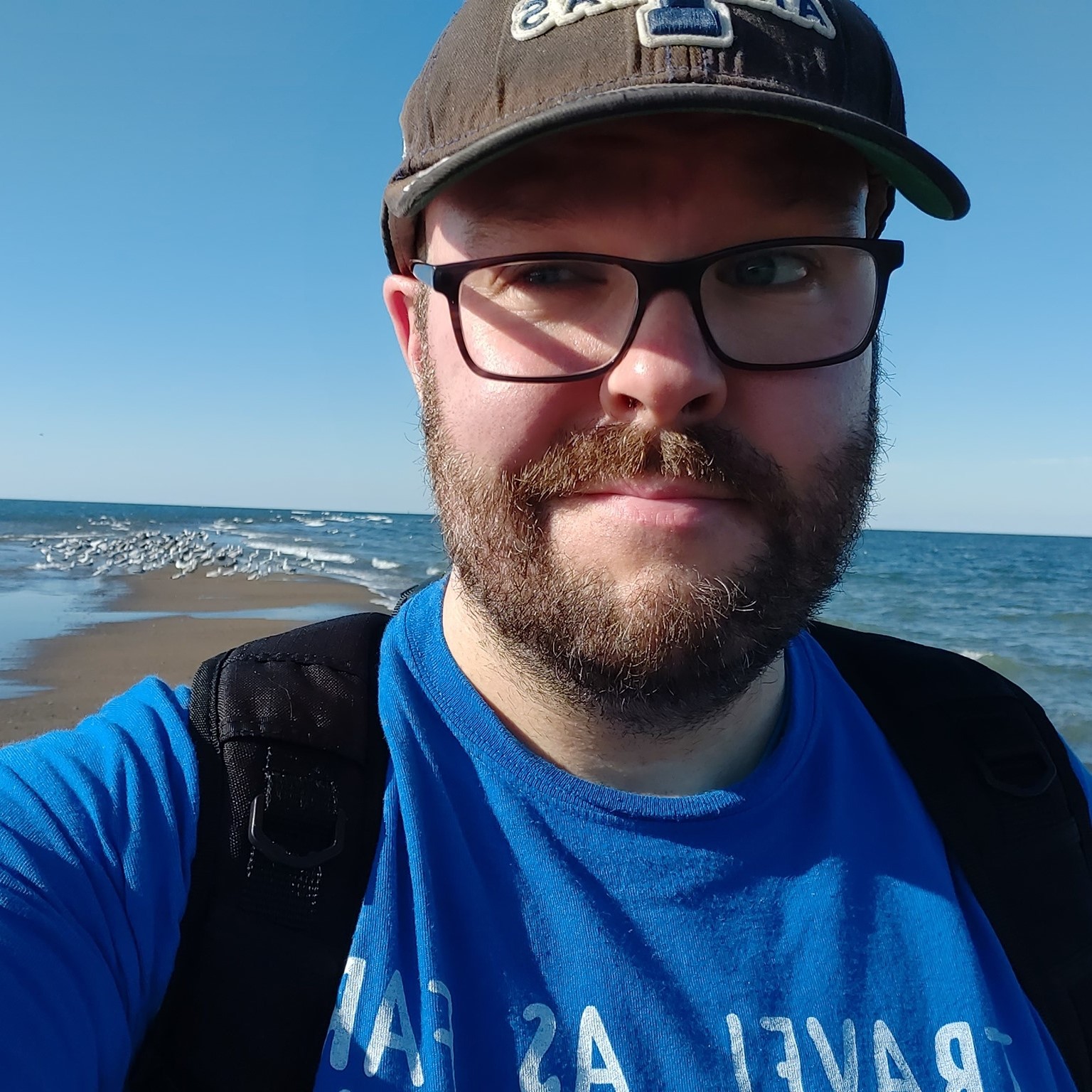 A nearly life-long resident of Windsor, ON, I graduated from St. Clair College (Journalism) and University of Windsor (Communications) and have attended Windsor Spitfires' (and OHL) games for 30-years. My areas include multimedia journalism and photography.