After all of the hard work, the Windsor Spitfires got a chance to let loose and celebrate with the city that supported them.
After winning the 2017 MasterCard Memorial Cup, the Spitfires took to downtown Windsor on Wednesday evening, joining several thousand of their closest hockey friends.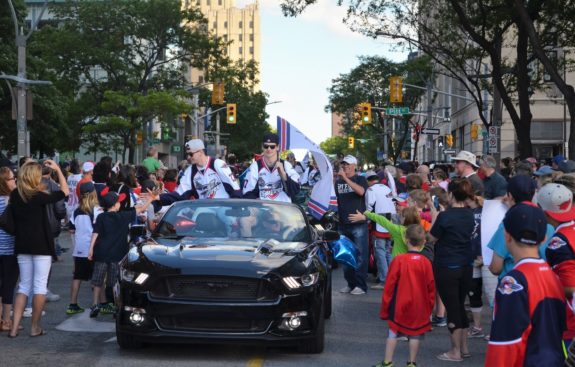 Fans lined the streets of Ouellette Avenue around 5:30 pm, hoping to catch a glimpse of their favourite players… and that Memorial Cup trophy. The parade was scheduled to start at 6 pm, but the patios were full well before that. Spits' fans were eager to get the party started.
As the players went down the road, fans ran over and high-fived the team. Crowds cheered from local establishments as the parade headed towards the downtown Festival Plaza.
Veterans Soak It In
The lead car featured co-captains, and graduates, Jeremiah Addison and Jalen Chatfield, as well as graduating forward Cristiano DiGiacinto. For DiGiacinto, this was a proud moment. He was cut by the Erie Otters prior to the 2013-14 season, but he soon signed on with Windsor. DiGiacinto quickly became a fan favourite for his gritty, heart-and-soul play. Not only was DiGiacinto big on the ice, but he became a leader in the community, too.
"To bring this championship home for them was something I couldn't have asked. I couldn't have written this," he said.
"To beat a team that cut me four years ago, to beat them in the finals, that was amazing. (The parade) just shows how loyal these fans are and I'm so happy I got to be a part of it."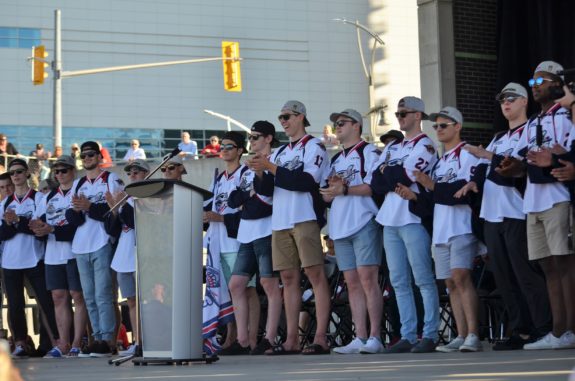 As the players arrived at the Festival Plaza, which holds thousands of people, they were met with loud "Go Spits Go!" chants. Players came on stage alongside management, the Mayor of Windsor Drew Dilkins and the Master of Ceremony, AM800s Steve Bell, for speeches and untold stories. Dilkens sported a special "Dilkens 17" jersey.
"Not only did they bring the Memorial Cup trophy, but they did it in the year we turned 125 and they did it in the year we hosted the tournament," Dilkens told the crowd.
Dilkens said that during the bidding for the Memorial Cup, he was in the room with Spitfires general manager Warren Rychel and CHL Commissioner David Branch. Rychel and Branch talked about making sure the team was competitive.
"Warren spent 15 or 20 minutes convincing David Branch that Windsor would have a competitive team. Now, do we have a competitive team?" Dilkens asked the crowd.
Fans Thank Rocky Hockey
Spitfires' head coach Rocky Thompson had a difficult job this season. When a team is going for the championship, you not only have to implement systems but create a bond between the new players and the core. Thompson did that but also dealt with a plethora of injuries. It created a unique situation for the club. The potential was clearly there, but with so many factors, it was tough to show it.
Despite losing to London in the first round, though, Thompson, management and the players focused on their goal. They got creative and found something that worked, despite the nearly seven weeks off. The result was a crash-and-bang club that could score and defend with equal vigor at crunch time. Thompson said the team made him a better coach.
"These guys behind me, it's something very special as well," Thompson told the crowd.
"I'm the one who's been truly blessed, to be able to work with them. They've made me better … I'll be able to remember it for the rest of my life."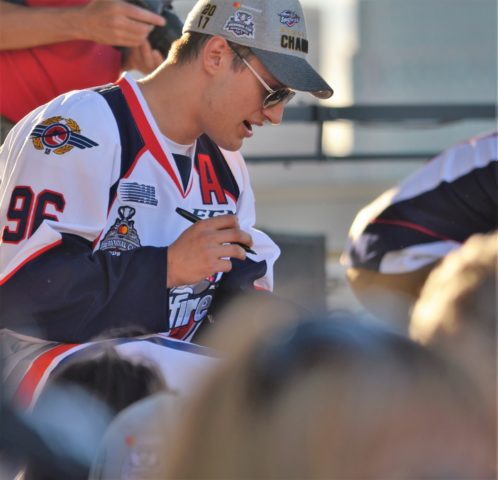 After the speeches, the players lined up at a table to have one last interaction with the fans before departing. Hundreds of fans lined up with their memorabilia to get a chance to talk and mingle with their favourite players. DiGiacinto said being there with the fans after all of this is priceless.
"To be here this long, to have the support of this city, it's become a second home to me," he said.
"There's no way I'm not going to be able to come back here. I'm going to always be back-and-forth between this and my hometown. This city has grown on me and I can't be thankful enough for all the fans."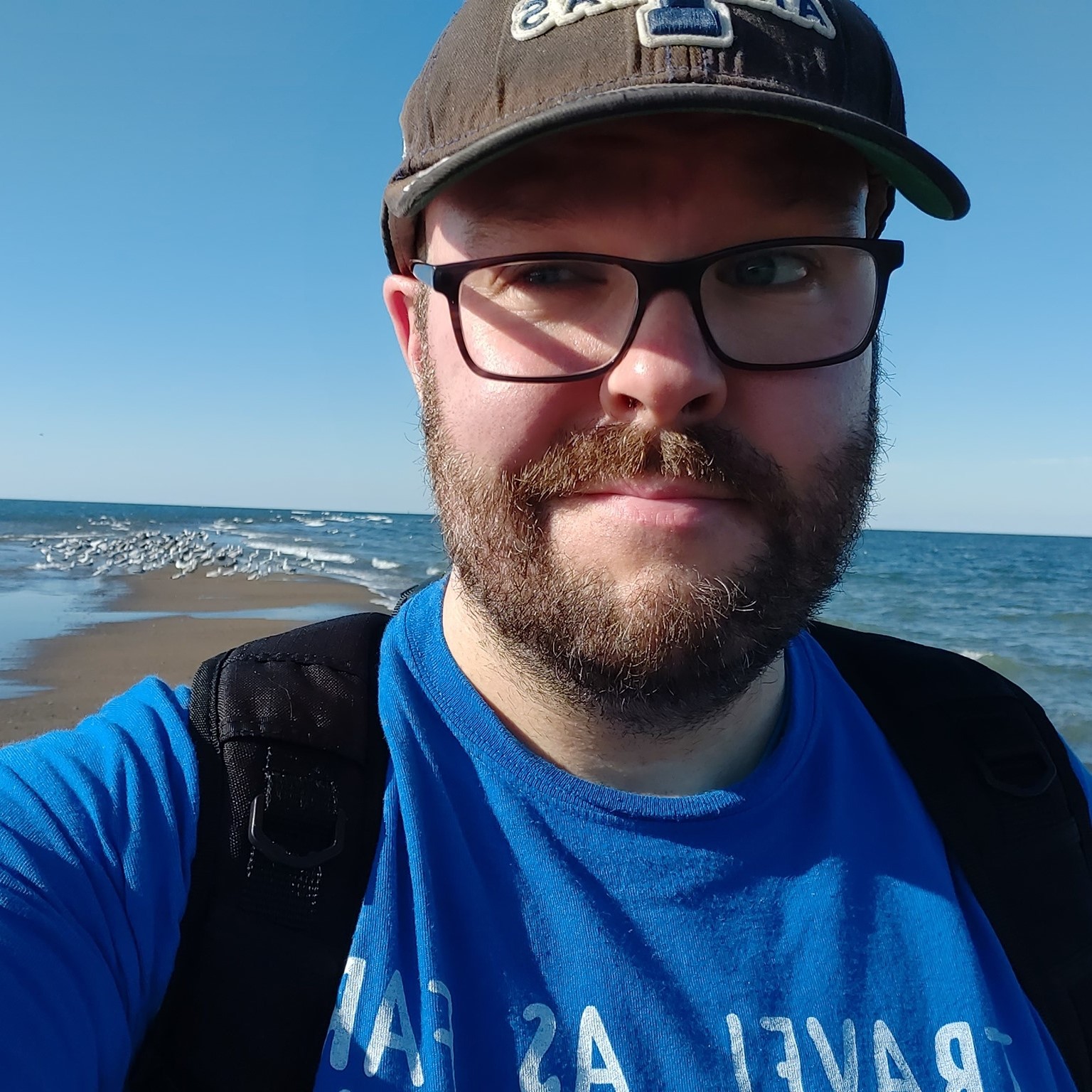 A nearly life-long resident of Windsor, ON, I graduated from St. Clair College (Journalism) and University of Windsor (Communications) and have attended Windsor Spitfires' (and OHL) games for 30-years. My areas include multimedia journalism and photography.