Steve Yzerman versus George McPhee is the conference room battle of NHL general managers that hockey fans deserve.
Tampa Bay is up next our rundown of players fans of the Vegas Golden Knights should be familiar with. The dealings with the Lightning should be fun to watch. Jon Cooper's club is just two years removed from a trip to the Stanley Cup Final, and a year ago made a return to the Eastern Conference Finals. This year Tampa Bay took a significant step back, missing the playoffs for the first time since 2013.
All of which is to say that it may be McPhee who is in the more enviable position as we approach the NHL Expansion Draft on June 21. Recent successes could make a Yzerman's decision of who to protect and who to expose a difficult one. That may mean that Vegas could net a draft pick from the Lightning, simply by leaving a player alone.
It's going to be a wild couple of weeks before teams submit their protected lists to the league offices on June 17. Take that time to educate yourselves, Golden Knights fans. Here are four Lightning players Vegas fans should know.
Alex Killorn
Want to know what you're getting with Alex Killorn? You're getting 15 goals and 23 assists a season from the forward position. He's put up about those numbers the last four seasons, I suspect he'll put up those numbers again next season. Wherever he may play.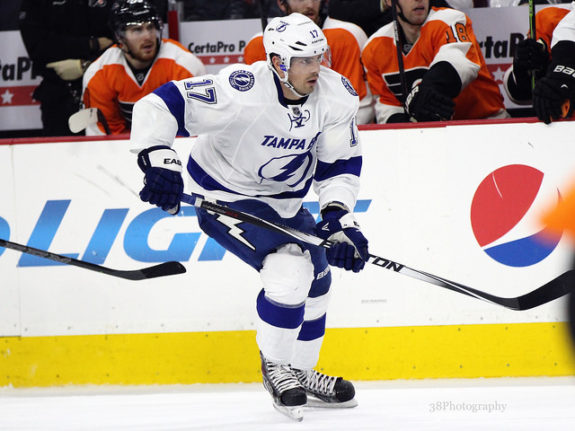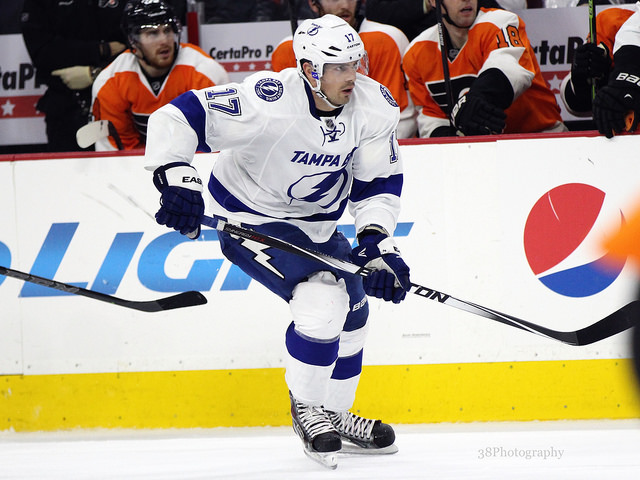 That said, he's a fairly unremarkable player. He's got good size and he gets a couple bonus points for appearing in 80-plus games in three of the last four years. But he doesn't really set himself apart from his peers. Perhaps it's unfair of me to use that as a condition of being selected in next month's expansion draft.
Until you consider the contract that he comes with. I'm sure Yzerman would love to shed the seven-year, $31 million contract that Killorn was inked to just last summer. I don't necessarily think McPhee is opposed to taking on a contract like that. But probably not for a player like Killorn.
Braydon Coburn
A player like Braydon Coburn would be a little friendlier to the Vegas pocketbook.
The Golden Knights would still be getting a good one. Coburn has a dozen years in the NHL, including 38 games with the Atlanta Thrashers during their infancy. The Thrashers made Coburn the eighth overall pick in the 2003 draft. The bulk of his career has been spent with the Philadelphia Flyers.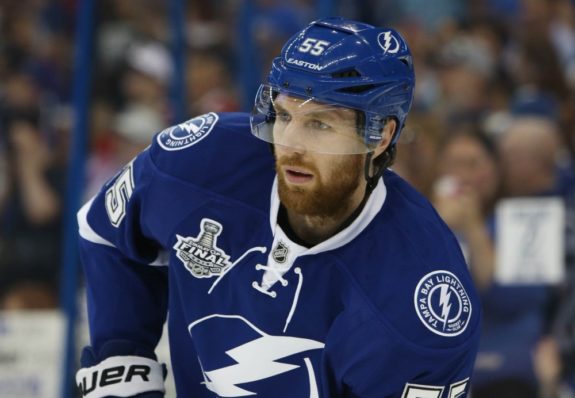 At 6-foot-5 and 223-pounds on the blue-line, these are qualities that Vegas is going to have trouble coming across. Coburn is 32 years old, but it would be wise to have a couple of adults on this team. I think his 20-point seasons are behind him, but $7.4 million across two years is a deal I'd do.
Slater Koekkoek
Ok, enough with the expensive veterans. Let's find a bargain.
Under Tampa Bay's likely 7-3 expansion draft strategy, the moves are rather simple among the defensemen. Victor Hedman has a no-movement clause, and Anton Stralman is expected to be protected from exposure. That leaves a final spot for Slater Koekkoek or Jake Dotchin.
I'd call Koekkoek the favorite to be protected of the pair. If he is exposed it's because his development has not progressed as rapidly has Yzerman would like, or perhaps because he's more concerned with those shoulder injuries than we know. I think he stays with Tampa Bay, but if he's made available, Koekkoek would be a great get for VGK. There's a ton of upside here, a word I'm sure you're not tired of reading. Koekkoek was a number ten overall pick just five years ago. At 23 years old, he's exactly the kind of addition McPhee would love to make.
Jake Dotchin
Picking Dotchin wouldn't be as newsworthy as the first three names on the list, but it's still a sensible move for Vegas.
Pick a synonym for upside and that's the desirable quality you can attach to Dotchin. He was a sixth-round draft pick in the same class as Koekkoek. This season was the first time he saw the ice in a Lightning uniform, racking up 11 assists in 35 games on the Tampa Bay blue line.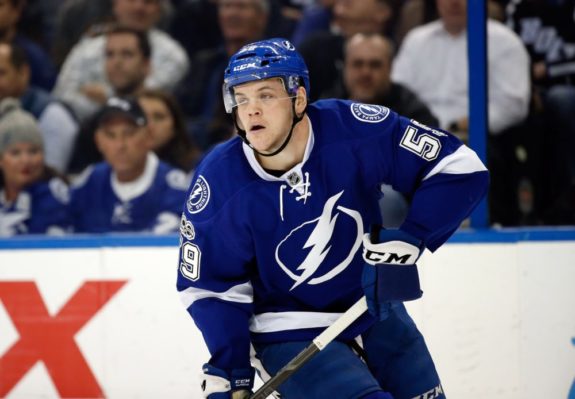 It's easy to say that Koekkoek is the more likely candidate to develop into a top-pair defenseman than Dotchin. I wouldn't argue that. But as unproven commodities though, he's not a bad guy for the Golden Knights to take a shot on. Particularly if Tampa Bay wants to throw in a pick to pass on another player. We don't tolerate foolishness in Las Vegas though, so he should probably work on his decision-making before relocation.
Las Vegas local covering Golden Knights hockey since 2016.
Ball State University '05
Other work:
Credentialed NBA writer covering the Phoenix Suns,
Credentialed NCAA football writer covering the UNLV Rebels