The National Hockey League has witnessed a number of sensational rookie campaigns throughout its storied history and this trend is set to continue. With the next squad of exceptional young stars, the NHL is stronger than ever in terms of elite young talent.
However, despite the incredible skills of these players, it is highly unlikely that any rookie this season will come close to the jaw-dropping success of various rookies in seasons past.
---
---
So, just how amazing have particular NHL rookies been in their first seasons of play in the NHL? The following list examines a number of the greatest rookie seasons in NHL history.
In no particular order:
Greatest NHL Rookie Seasons: Alexander Ovechkin (2005-06)
Although the NHL lockout held Ovechkin off of the ice in 2004-05, he set the league on fire in 2005-06 in one of the most dominant rookie seasons in recent history.
Selected first overall by the Washington Capitals in the 2004 NHL Entry Draft, Ovechkin scored a mind-boggling 52 goals in 81 games as a rookie, while adding an additional 54 assists. In doing so, not only did he capture the Calder Trophy as the NHL's rookie of the year, but he also finished in a tie for third in league goal-scoring alongside Ilya Kovalchuk.
A first-team all-star, Ovechkin also led the NHL in shots on goal as a 20-year-old rookie, while he scored one of the most iconic goals in the past decade.
Wayne Gretzky (1979-80)
No surprise here.
In 1979-80, Gretzky wasted no time acclimatizing himself to the NHL, wreaking absolute havoc on the League with his intricate playmaking abilities.
---
Latest News & Highlights
---
By the time the smoke had settled, Gretzky had not only scored 51 goals, an impressive total in itself, but he had also recorded 86 assists, the most in the NHL. In all, his 137 points, which also led the league in 79 games, was only a glimpse into his future, who went on to undoubtedly become the greatest player to play the game.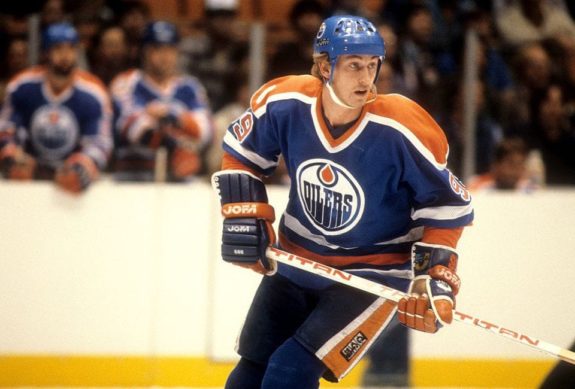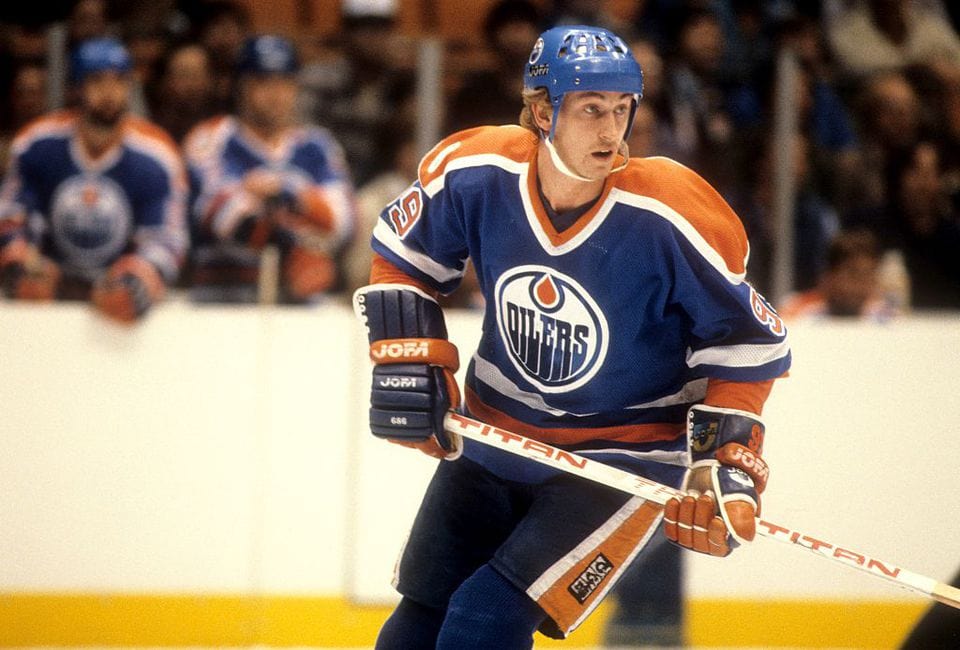 Gretzky's rookie season was so dominant in fact that he was not only named an all-star, but he was also able to secure both the Lady Byng and Hart Memorial Trophies as the league's most gentlemanly and most valuable player.
Looking back, Gretzky's rookie NHL season will go down in the record books as one of the greatest ever, and certainly one which will never be surpassed, similar to Gretzky himself. However, he was not eligible for the Calder Trophy because he played a full season in the World Hockey Association the previous year.
Teemu Selanne (1992-93)
In his first professional hockey season in North America, the "Finnish-Flash" was downright unstoppable, scoring an incredible 76 goals for the Winnipeg Jets in 84 games. In all, Selanne scored 132 points as a rookie, the fifth-highest total in the NHL in 1992-93, as he also added an additional 56 assists.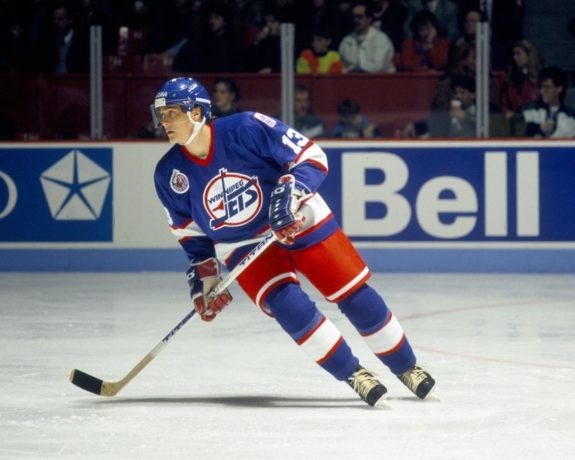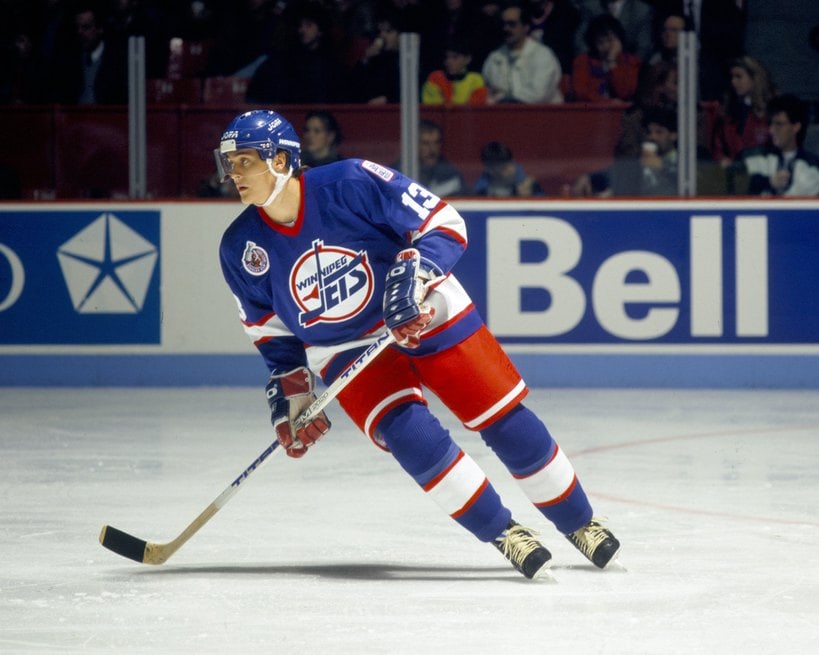 As a result, Selanne quite easily claimed the Calder Trophy and was also named a first-team all-star alongside fellow NHL greats and Hall of Famers in Mario Lemieux, Luc Robitaille, Ray Bourque and Chris Chelios.
Although the Jets would soon be off to Phoenix, Selanne's career would endure much longer, 21 years longer in fact, during which he secured a Stanley Cup championship and accumulated nearly 1500 career points.
Tony Esposito (1969-70)
Inducted into the Hockey Hall of Fame in 1988, Esposito not only produced one of the greatest rookie seasons of all-time but also remains one of the greatest goaltenders in NHL history.
Esposito first broke into the NHL in 1968-69, playing in 13 games for the Montreal Canadiens before being claimed by the Chicago Blackhawks. As a result, 1969-70 was Esposito's true rookie season, as he played 63 games for the Blackhawks and was simply amazing.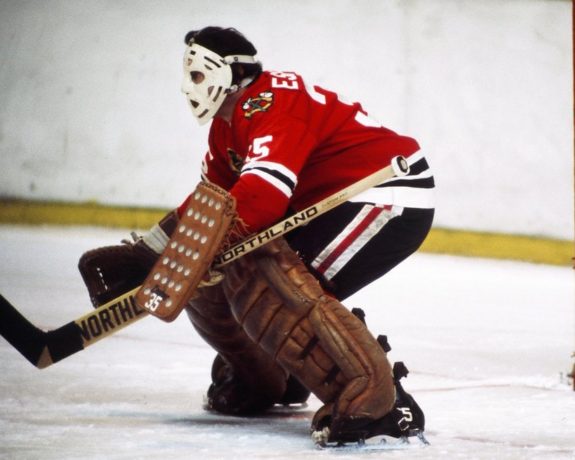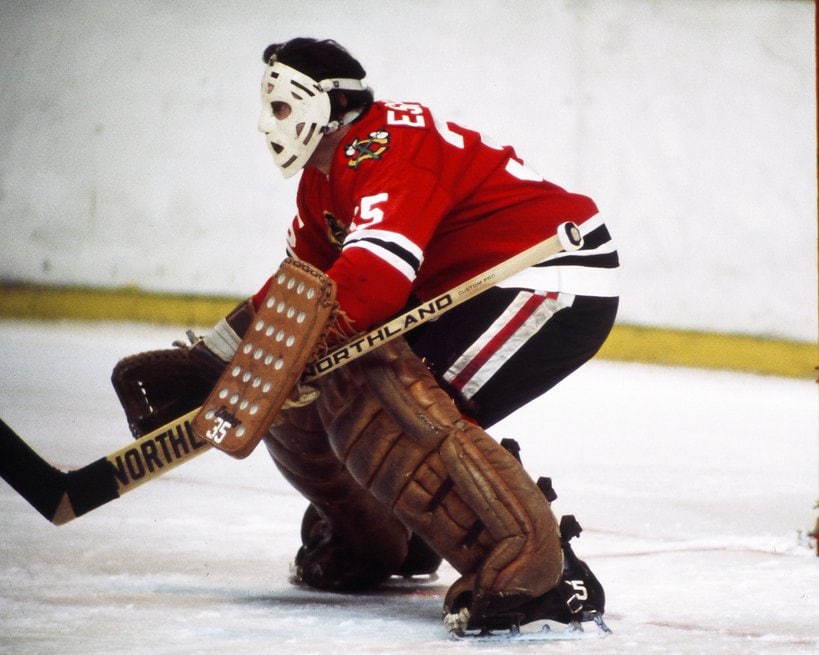 In his rookie campaign, Esposito was the backbone of the Blackhawks, winning 38 games including an incomprehensible 15 shutouts, both totals which led the NHL. On top of his sheer ability to win, he posted a 2.17 goals-against average (GAA), the best average of all full-time goaltenders. As a result, he earned numerous individual rewards. Undoubtedly, Esposito secured the Calder Trophy, however, he also was awarded the Vezina Trophy as the league's top goaltender and named a first-team all-star.
Terry Sawchuk (1950-51)
In 1950-51, Sawchuk compiled arguably the greatest rookie season for a goaltender in NHL history.
As a rookie, Sawchuk played in all 70 of the Detroit Red Wings' games during the season. In fact, he played every single minute, 4200 to be exact, a feat which he accomplished three times in his career.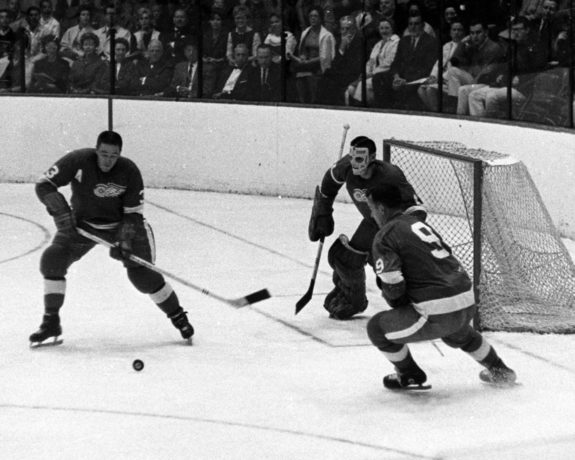 In those 70 games, Sawchuk recorded 44 wins, a 1.99 GAA and an incredible 11 shutouts which were tops in the league during the 1950-51 season. Resulting from a simply phenomenal season, he was awarded the Calder Trophy as rookie of the year and was also named a first-team all-star. He would go on to win both the Stanley Cup and Vezina four times in his illustrious career and was a seven-time all-star.
Sidney Crosby (2005-06)
Crosby is one of the greatest players in NHL history, so it may come as a surprise to some to learn that he did not win the Calder as the rookie of the year in his first season in the league, similar to Gretzky.
In Crosby's case, his Russian rival in Ovechkin secured the Calder, however, this by no means insinuates that he had a poor rookie campaign. In fact, he had one of the most dominant rookie seasons in recent NHL history.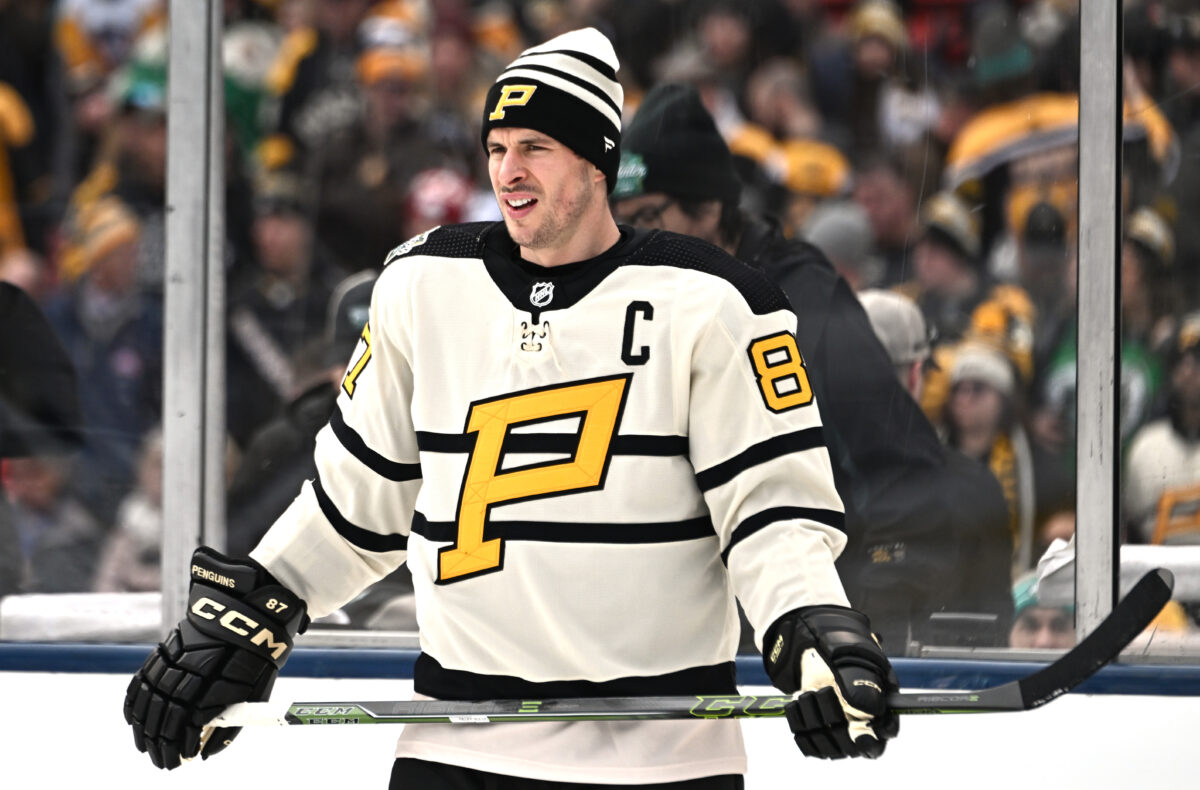 In 2005-06, Crosby dominated, scoring 39 goals and 102 points, a total which was nearly double the production of his closest teammate. However, he, unlike the vast majority listed here, was unable to secure any major individual award. He finished as the runner-up for the Calder Trophy and 24th in Hart voting, while he was named a third-team NHL all-star.
Mario Lemieux (1984-85)
A Hockey Hall of Fame inductee in 1997, Lemieux was the definition of a power forward. At 6-foot-4, 230 pounds, Lemieux dominated his peers with his large frame and ability to protect the puck.
As a result, Lemieux was sensational in his first NHL season despite beginning his career at just 19 years of age. As a rookie, he played in 73 games, scoring 43 goals and 57 assists for a total of 100 points, good for 13th in scoring.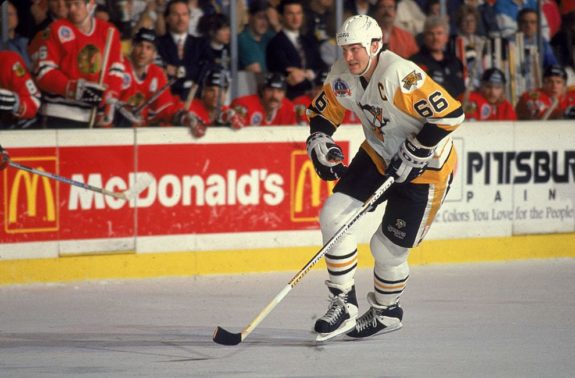 Naturally, with such great production, Lemieux was a virtual guarantee to win the Calder Trophy and did so.
A two-time Stanley Cup champion and three-time Hart winner, Lemieux's fantastic rookie season helped to kick-start his highly successful NHL career.
Brian Leetch (1988-89)
One of the greatest offensive defensemen in league history, Leetch enjoyed a highly productive rookie season.
Over 68 games played in the 1988-89 season, Leetch displayed the offensive flair which would lead to his eventual Hall of Fame induction in 2009, scoring 23 goals and 71 points in his rookie campaign.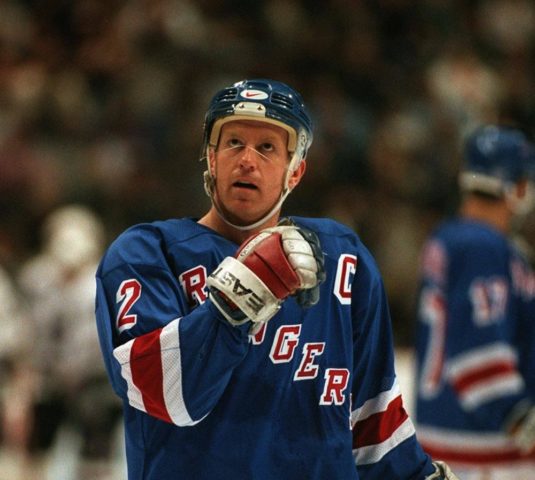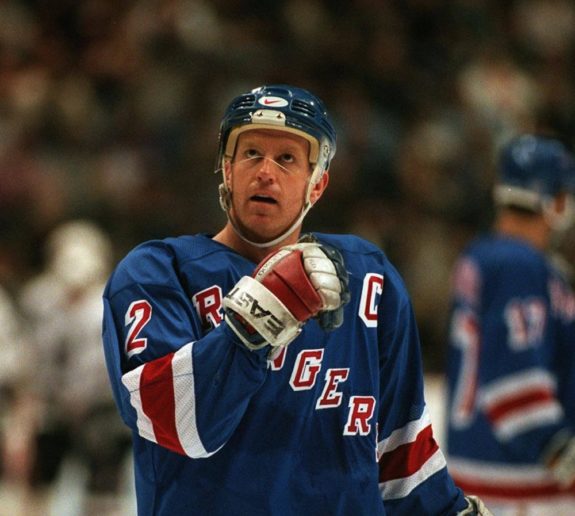 Leetch's incredible offensive production paired with his solid defensive play resulted in his reception of the Calder Trophy in 1989 while finishing 11th in Norris voting for the defenseman of the year.
A Stanley Cup champion with the New York Rangers, he twice captured the Norris Trophy in his career, thanks largely in part to his combined offensive production and quality defensive play.
Mike Bossy (1977-78)
Known throughout his entire NHL career as an elite goal scorer, Bossy wasted no time illustrating his raw scoring abilities in his rookie season, netting 53 goals and 91 points with the New York Islanders.
A Calder winner in 1978, Bossy led the NHL in power-play goals and was named an all-star in his first career season. He also finished fourth in Lady Byng voting.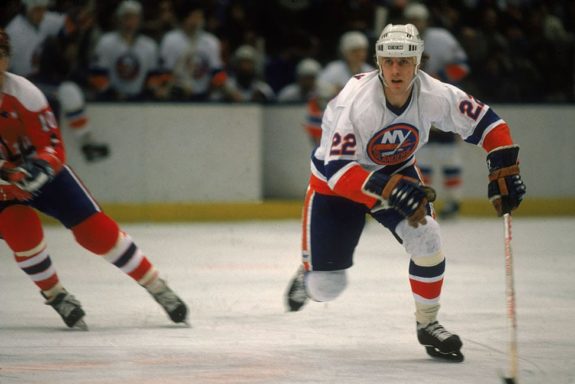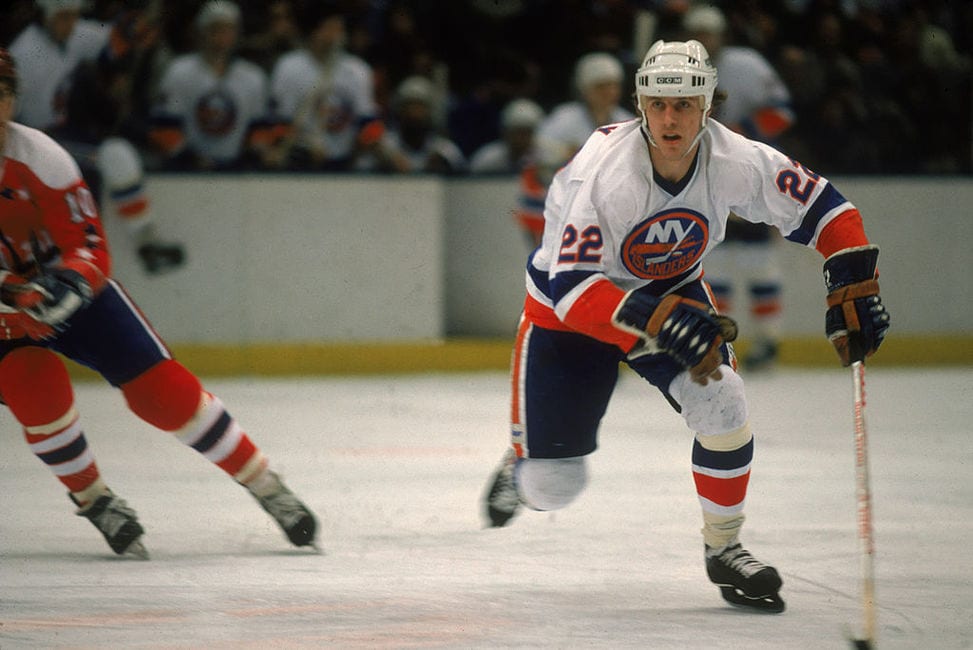 Inducted into the Hockey Hall of Fame in 1991, Bossy scored 573 goals in his ten-year career, all of which, including four Stanley Cup championships, came with the dynastic Islanders of the 1980s.
Ray Bourque (1979-80)
It should come as no surprise to see Bourque on this list.
Arguably the greatest defenseman in NHL history, Bourque was not only lethal offensively, but he was also one of the best in the league defensively.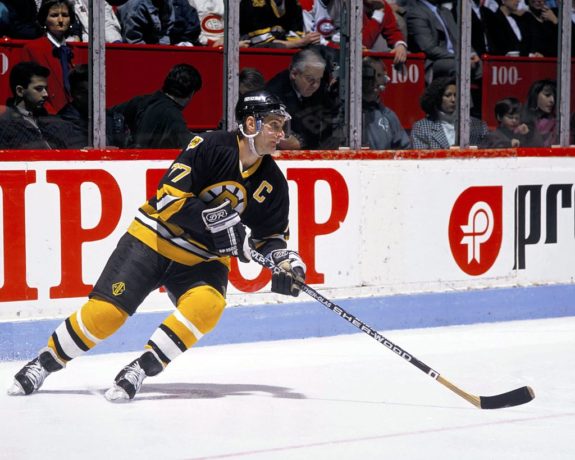 In his rookie season as a 19-year-old, Bourque scored 17 goals and 48 assists, totaling 65 points. While he put up incredible production from a defenseman, he also shone defensively, recording a plus-52 rating. Further, he scored an additional 11 points in 10 playoff games with the Boston Bruins.
As a result, Bourque captured the Calder in 1980 and was named a first-team all-star, while he finished fourth in Norris voting.
A Hockey Hall of Fame inductee in 2004, Bourque captured five Norris Trophies in his career, while he secured his one and only Stanley Cup in his final NHL season with the Colorado Avalanche.
---
---
This article was originally published in September 2015.