When it comes to individual honours, being inducted into the Hockey Hall of Fame is about as good as it gets. Funny thing is, when it comes to Clare Drake, the word individual is one that does not immediately come to mind when describing the Yorkton native. Whereas words like pioneer, builder, teacher, and coach tell us everything we need to know about the 2017 inductee.
Coach Clare Drake is a mentor like no other. @SportsnetSpec wrote about the coach's lasting legacy prior to his @HockeyHallFame induction. https://t.co/r28xAITyPY pic.twitter.com/EFX00QXnSW

— Sportsnet (@Sportsnet) November 13, 2017
After years of being ignored and forced to take a back seat behind those with nowhere near the resume, Drake was finally given his day in the sun on Monday evening and boy was it nice to see. His age and health may have kept him from attending the ceremony in person but watching those across the hockey world celebrate the 89-year old's place in history brought a smile to my face.
Drake Forced to Play Waiting Game
On a night in which the vast majority of NHL fans were rightfully focused on the quartet of Dave Andreychuk, Paul Kariya, Mark Recchi and Teemu Selanne, it was the man who coached the University of Alberta Golden Bears for 28 years that stole the show for this writer. As wonderful and deserving as all of those players are, for most of us out in Western Canada, they fell just a tad short of the Bears bench boss on this evening.
Already a member of Canada's Sports Hall of Fame (1989), the Alberta Sports Hall of Fame (1980), recipient of the Alberta Order of Excellence (2008) and Order of Hockey in Canada (2014), there was one accolade missing from Drake's portfolio and that oversight has finally been rectified. Still not convinced? Well, the aforementioned "resume" tells us all we need to know.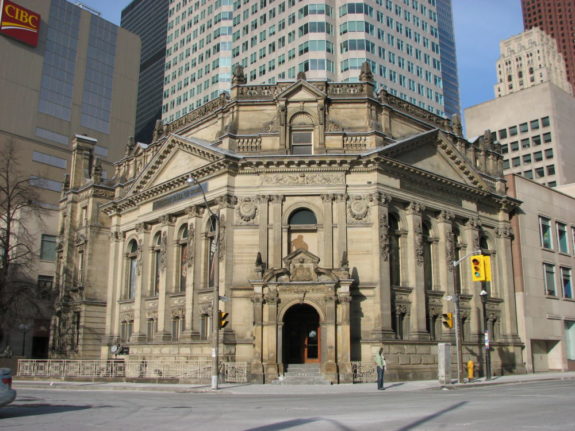 Over his 28-seasons behind the Golden Bears bench, he compiled 697 career wins, was a six-time National Champion, 17-time Western Conference Champion, four-time Conference Coach of the Year and a two-time National Coach of the Year. He also led Canada to its first-ever Gold Medal at the Spengler Cup in 1984 and his win total with the Bears remains a North American intercollegiate record.
Resume Is Second to None
As impressive as those numbers are, arguably Drake's greatest impact of all may have been on the coaching fraternity that would eventually produce an impressive list of coaches. Some of the names on that list include Mike Babcock, the late Wayne Fleming, Ken Hitchcock, Mike Johnston, Dave King, George Kingston, Billy Moores, Bob Murdoch, Tom Renney, Barry Trotz and Tom Watt.
In the weeks leading up to last night's enshrinement, Babcock had openly compared Drake's impact on the sport in Canada to that of NCAA Basketball coach John Wooden. For those who are familiar with the storied history of the legendary UCLA coach, it is a comparison no coach would make lightly and yet the Toronto Maple Leafs bench boss seemed unfazed with making it.
As for Hitchcock, he has repeatedly stated if it were not for the countless hours he spent honing his craft under Drake's tutelage, he would never have made it to the NHL. Below is an excerpt taken from a piece by Stephen Whyno of the Associated Press, in which the Dallas Stars bench boss gives us a little nugget on the man many affectionately refer to as the "Coaches' Coach."
  "The last time we attended clinics, which wasn't that many years ago, together, he still was in the front row taking notes at age 78. Here's this guy that should be sitting in the back row because you feel like he knows everything and he's sitting in the darn front row taking notes and asking questions." – Ken Hitchcock, Dallas Stars (Head Coach) –
His respect for the man runs so deep, Hitchcock put together a testimonial about Drake for NHL.com, that ran on the site last week, and it is a must-read for all hockey fans. It is a touching tribute from a student to his teacher and one that gives those who are unfamiliar with the coach an inside look at why he is beloved by so many across the game. Believe it or not folks but we are talking about a coach who, arguably, has no equal.
Clare Drake will likely never end up being a household name to most but to those who were fortunate to have him play a part in their hockey careers or fans who were lucky enough to watch his U of A Golden Bears steamroll one opponent after another, it makes no difference. In their minds, he was Hall of Fame worthy for some time and thankfully the selection committee came to their senses and did what they should have done a long time ago.
Also available from Rob Soria: 
Connor McDavid: Hockey's Next Great One
Rob Soria is the Author of Connor McDavid: Hockey's Next Great One. He has chronicled the Orange and Blue since creating his Oil Drop blog in 2011 and has also had his writings featured over at HometownHockey.ca and Vavel USA, where he has covered the NHL, MLB and ATP Tour. Rob was born, raised and still resides in Edmonton, Alberta and can be reached via twitter @Oil_Drop.