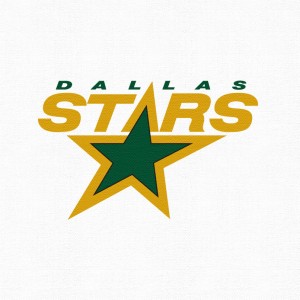 It's the end of October, and the Dallas Stars and their 8-3 record are currently tied with the Edmonton Oilers for 1st place in the Western Conference, 2nd overall in the NHL behind only the Pittsburgh Penguins.
Raise your hand if you didn't see this coming….yep, that's pretty much everyone.
Even the most hardcore hockey pundits must be scratching their heads right now. Out of all the major hockey publication preseason predictions, barely any foresaw the Stars making the Western playoffs, being ranked 11th overall by ESPN, 13th overall by The Hockey News, and even dead last at 15th overall by Sports Illustrated and The Sports Forecaster. A full list of rankings can be found here: http://espn.go.com/blog/dallasstars/post/_/id/12697/predictions-for-the-stars-2
But where should the congratulations for this surprising early success be directed?
There are some obvious choices, such as Kari Lehtonen and his 8-1 record with a 1.75 G.A.A. and .947 save percentage, or Jamie Benn and his team-leading 10 points (2 goals, 8 assists) in 11 games.
The man who deserves the most credit, however, has to be rookie head coach Glen Gulutzan.
An innovative young coach that excels at interacting with his players, Gulutzan's Stars are showing all the signs of having a structured team system that everyone is buying into.
Looking up and down the Stars roster right now it's difficult to find a player that isn't currently playing to the best of their ability with regards to their specific roles, even in previously unexpected circumstances: Sheldon Souray appears to have completed a successful comeback with 8 points (3 goals, 5 assists) and a team-leading +8; 34 year-old Radek Dvorak had a tough season split between the Florida Panthers and Atlanta Thrashers last year, but is now doing excellent work with an average of 2:05 minutes per game on Dallas' 7th place penalty kill; Eric Nystrom started the season in the Minnesota Wild's doghouse, losing out on a roster spot that was previously thought to be a lock and sent down to the AHL, but is now playing quality 3rd line minutes for Dallas, and has 1 goal and a +1 to show for it.
The list goes on and on, but it's safe to say that Gulutzan is the one overarching factor in each individual player's success. Personal player response has been praiseworthy for Gulutzan as well, as summarized by Benn: "We know he's a good coach and we know he's a good fit here."
After coaching the ECHL's Las Vegas Wranglers to the Kelly Cup finals in 2007-2008 (4-2 loss to the Cincinnati Cyclones) and the  AHL's Texas Stars to a surprise Calder Cup appearance (4-2 loss to the Hershey Bears) in their 2009-2010 rookie season, Gulutzan's success appears to have carried over to the NHL level. Considering it's early in the season, and taking into account that the Stars started hot last season with a mid season record of 30-15-6 before stumbling after the All Star Break and finishing 9th, it's hard to know for sure if this early success is sustainable or just an aberration; however, for Stars fans it's hard to not be ecstatic right now about such a hot start, and Gulutzan should be given his fair share of kudos for that.