Wanting to stay on a contending team, forward Andre Burakovsky re-signed with the Colorado Avalanche for another two years, according to Darren Dreger. The deal is worth $9.8 million and  will carry an annual average value (AAV) of $4.9 million over the two years. He will be paid $4.4 million in the first year of the contract and $5.4 million in the final year of the deal.
Burakovsky, a 25-year-old forward, is coming off his first year with the Avalanche after joining Colorado for the 2019-20 season. In 58 games with the Avalanche last season he had 20 goals and 45 points in 58 games.
Prior to the Avs, Burakovsky played five seasons with the Washington Capitals who drafted him in the first round, 23rd overall, in 2013. He debuted with the in 2014-15 and had 22 points in 53 games as a rookie.
Over six seasons in the NHL, Burakovsky has 82 goals and 190 points in 386 regular season games. He's added 16 goals and 35 points in 71 playoff games, including six points in 13 games en route to a Stanley Cup win in 2017-18 with the Capitals.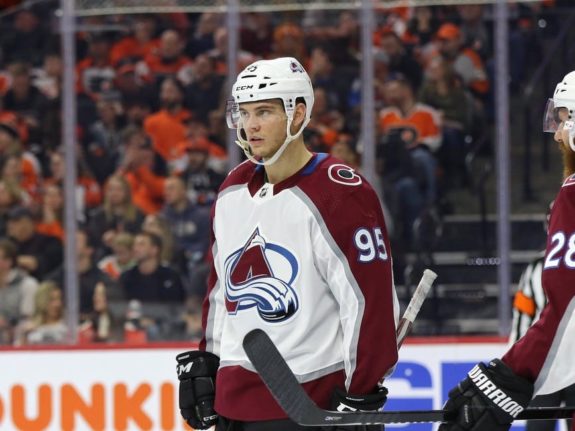 He's coming off a one-year deal he signed with the Avalanche back on July 15, 2019, that carried an AAV of $3.25 million, meaning he will see an increase of just under $1.7 million this season.
The Austrian did see an increase of nearly four minutes in Colorado over his final season with the Capitals and with it had career highs in each of the offensive categories. On top of that, he had a Corsi For Percentage (CF%) of 53.0 at even strength this season. He finished third on the team in scoring behind Cale Makar (50 points) and Nathan MacKinnon (93 points) and should continue to help strengthen the depth of the Avalanche for the next couple of years.
Burakovsky, Depth Make Avalanche Contender
Even with names like Nathan McKinnon, Mikko Rantanen and Makar, the need for depth in a winning recipe is key for teams. If last season was any indication, Burakovsky won't be a top scorer, but he will provide secondary scoring for a team riddled with talent like the Avalanche.
Related: 2020 NHL Free Agent Signing Tracker
That said, it's imperative that the Avalanche have guys like Burakovsky spread out throughout their lineup so that they don't become a one-dimensional or one-line team. Over his career Burakovsky has shown his ability to be an offensive threat – whether it be scoring goals or being a playmaker.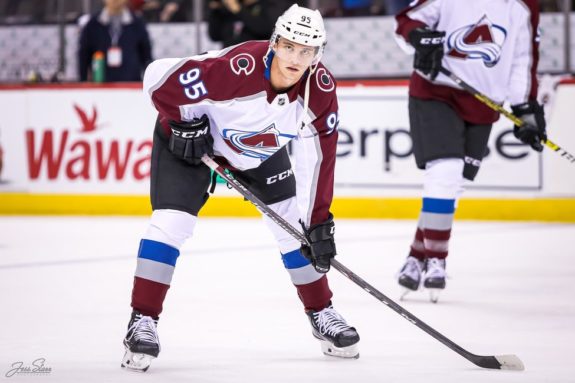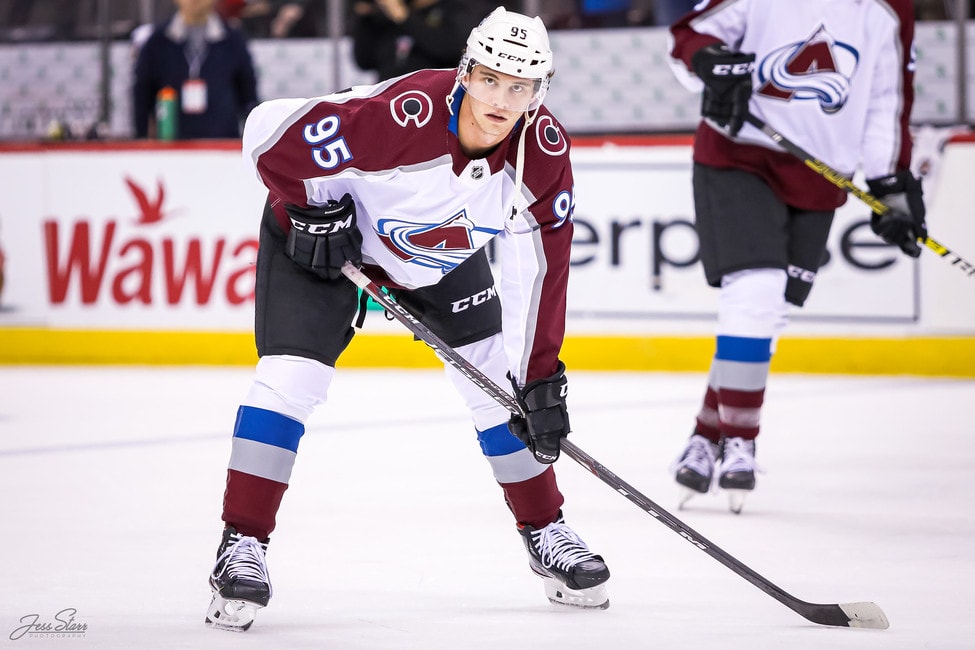 Even as a member of the OHL's Erie Otters in 2013-14, Burakovsky had 41 goals and 87 points in 57 games. While it hasn't translated to the NHL just yet, his first 20-goal season last year proves that he can be a key component in a winning environment.
With him and Gabriel Landeskog being the top two on the left side for the Avalanche, Burakovsky is going to have ample opportunity to better his offensive numbers with the players the Avs have in their top six.
Don't be surprised if he continues his success in 2020-21 whenever the season starts, locks down another 20-goal season and plays a major role in the Avalanche being a legitimate contender in the Western Conference.
---
---